Oct 7, 2016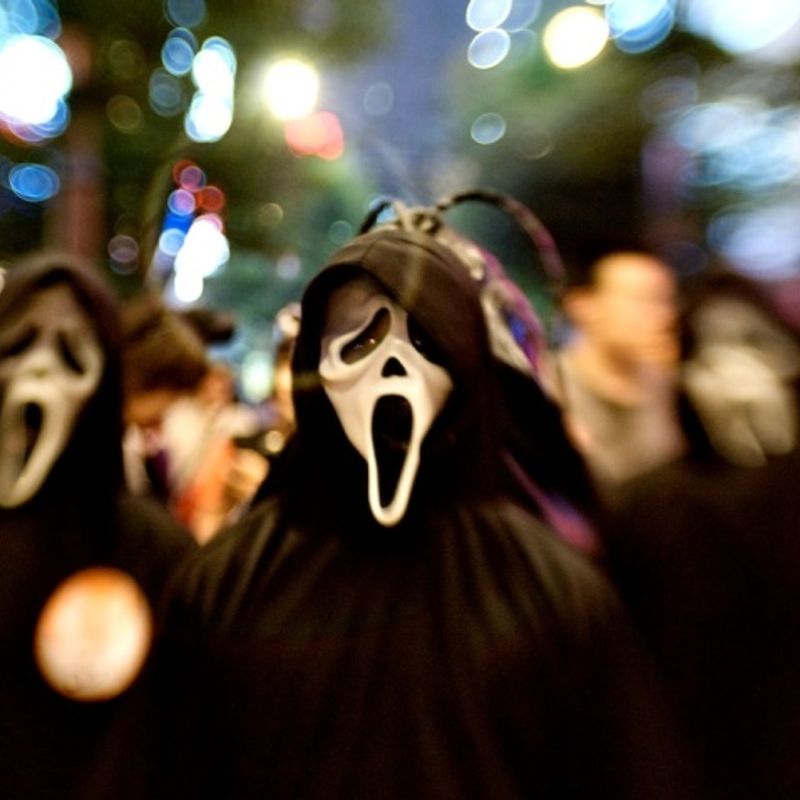 Halloween has become much storied in Japan, morphing into the kind of situation that must scare the life out of parents (not in the true spirit-of-Halloween sense) as they watch impressionable daughters head out into the city night in outfits that ... just aren't appropriate for the weather at this time of year!
Tokyo's Halloween events and parades are large, and if you don't like crowds this is probably the best night of the year to curl up with a good book. If it is your thing, welcome to heaven. Japan does Halloween on such a debauched and sexy scale it's a major health risk for the fragile of heart.
For some though, the Halloween-based, student-lead debauchery in Tokyo is the wrong kind of nightmare. With those people in mind, we look to an alternative; the silver screen.
Throughout Tokyo in 2016, there are some interesting film-based events from which to garner your scares this Halloween. To coin a movie industry/broadcasting term, let's call this counter-programming, the practice of scheduling a small indie flick against a bloated budget Hollywood monster, to show the more discerning amongst us that there is actually an interesting alternative.
Nebukuro Cinema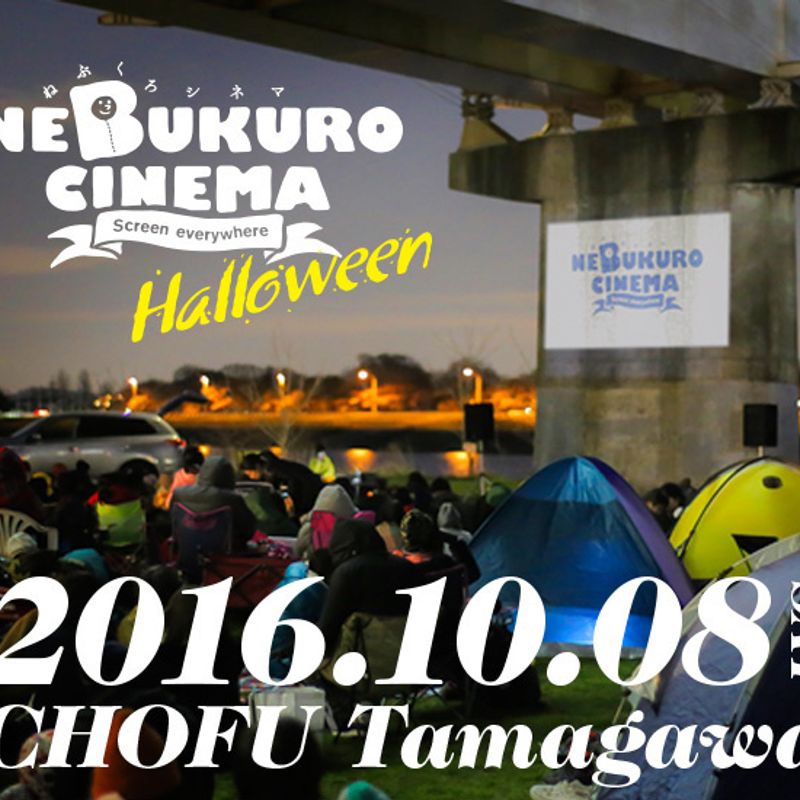 (Image: http://nebukurocinema.com/)
Nebukuro means 'sleeping bag'. This outdoor movie screening event credits its birth to its location; Chōfu (Tokyo). The area, according to the event homepage, has been used for many a film location shoot and has thus acquired the moniker 'Movie Town'. Only fitting then that it should host the odd screening or two.

Nebukuro Cinema's Saturday October 8 'Halloween' event perhaps stretches the boundaries of the Halloween period but then they are showing Ghostbusters (the Murray, Aykroyd, Weaver original classic).
The event sounds all warm and cozy with the promise of sharing night skies, booze and coffee with like minded film fans. The gesture of inviting guests to come in 'Halloween' fancy dress seems a bit token (especially this early) but doesn't change the fact that this looks like a thoroughly pleasant way to spend a Saturday evening.
Date: Oct. 8, 2016
Time: From 15:00 (Film screens between 18:00 - 20:00)
Location: Banks of the Tamagawa (river), Chōfu, Tokyo. Nearest station Keio-Tamagawa
Entrance: Free
Web: http://nebukurocinema.com/
Take in the new Rob Zombie flick








(Image: http://robzombie-31.com/)
Those who know their horror will need no introduction to former White Zombie (heavy metal band) frontman and since then, horror movie director Rob Zombie (born Robert Bartleh Cummings). That his directorial debut in 2000, House of 1000 Corpses, took three years to get a release, might give you some idea of what to expect from his films.

Oct. 22 sees the Japan release of his latest work '31' (yes, a clash of numbers and yes, 31 the date of Halloween). In the movie though, 31 is the name of game created by a group of killers to be played by some traveling carnies, in 1976. There are redneck clowns, too! 31 opened to mixed reviews at this year's Sundance but now you can go and see for yourself.
Screenings kick off on the 22nd at Cinema Qualite (新宿シネマカリテ) in Shinjuku, prior to a nationwide release.
Date: Oct. 22, 2106
Location: 新宿シネマカリテ (Shinjuku Cinema Qualite)
Tickets: ~ 1,400 yen
Web: http://qualite.musashino-k.jp/
Tim Burton and Danny Elfman Halloween Concert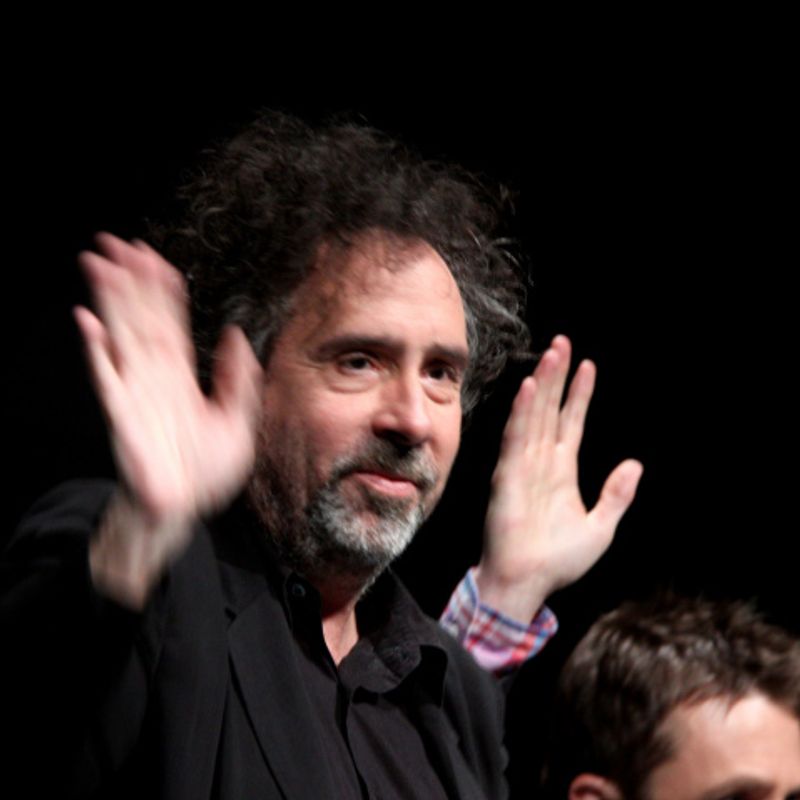 Film/film score heavyweight combo Tim Burton and Danny Elfman bring their Halloween Concert to Tokyo for a couple of dates at the Tokyo International Forum in Yurakucho.
The concert will feature live renditions of 15 movie scores from an orchestra/chorus of some 130 members. Music will be blended with visuals from Burton's movies, set to include sketches created and used by the man himself during the movie-making process.
Fans of Burton can look forward to material from classics such as Beetlejuice, Sleepy Hollow, Edward Scissorhands, The Corpse Bride, and The Nightmare Before Christmas.
Concert goers are encouraged to turn up in their best 'Burton-esque' Halloween costumes.
Prices from the ~ 6,000 yen mark are perhaps what one would expect from an evening this 'Hollywood'.
Date: Oct. 22 / 23, 2016
Times: Oct 22, 17:30 / Oct 23, 12:00 and 17:00
Location: Tokyo International Forum, Yurakucho, Tokyo
Tickets: 9,800 yen / 7,800 yen / 5,800 yen (depending on seat type)
CINEMA HALLOWEEN PARTY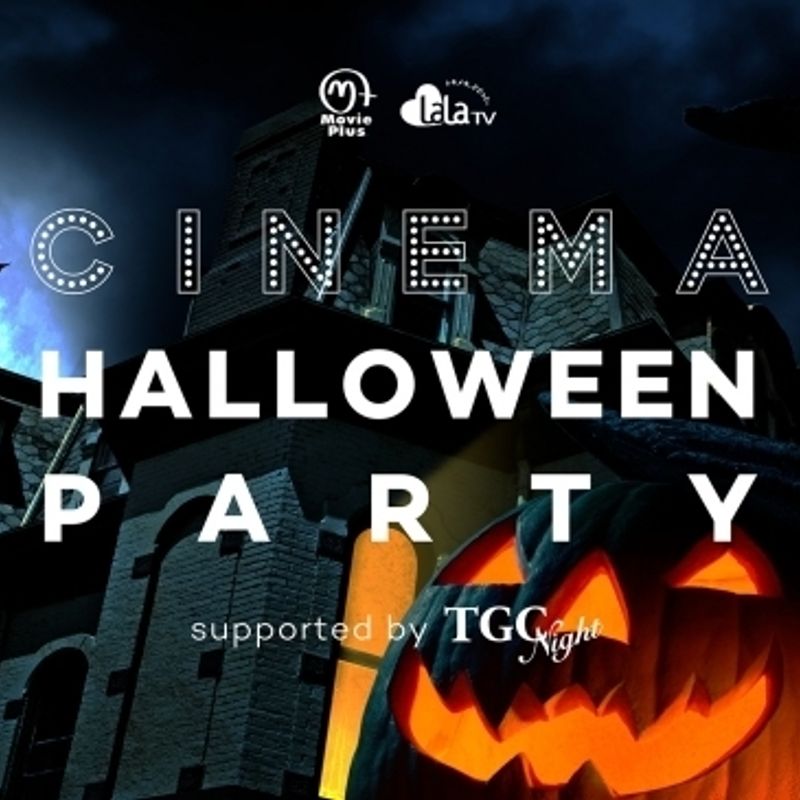 (Image: PRTIMES)
A collaboration between movie channel Movie Plus, LaLaTV, and official organizer of night parties for Tokyo Girls Collection, TGC Night, CINEMA HALLOWEEN PARTY promises a 'never seen before' mix of movies and Halloween.
No, to be brutally honest, we're not sure what this means either. Still, the do will be held at swanky event space Act Square in Ebisu, home to a 360-degree panoramic screen. Special guest DJs will be making use of a 'world of cinema' sound design, and there will, of course, be the requisite cosplay contest.
The event homepage still seems to have some details missing and isn't really doing a great job of describing for prospective party goers what to expect. We'll have to read between the lines a little then; 'partners' include Deadpool, and X-men, one of the 'guests' is listed as 'ted' as in the the foul-mouthed bear from the movies (or does this just mean they're screening ted 2?), and there are 6 female, Japanese DJs listed.
Whatever, Ebisu is always a snazzy place for a night out, and the combination of movies, Act Square, and TGC Night should make this a decent choice for some.
Date: Oct. 28, 2016
Time: Open 19:00, Start 19:30 End 23:30
Location: Ebisu Act Square
Tickets: Advance 1,500 yen / On the day 2,000 yen
Web: http://www.movieplus.jp/party2016/
SCREAM QUEEN FILMFEST TOKYO 2016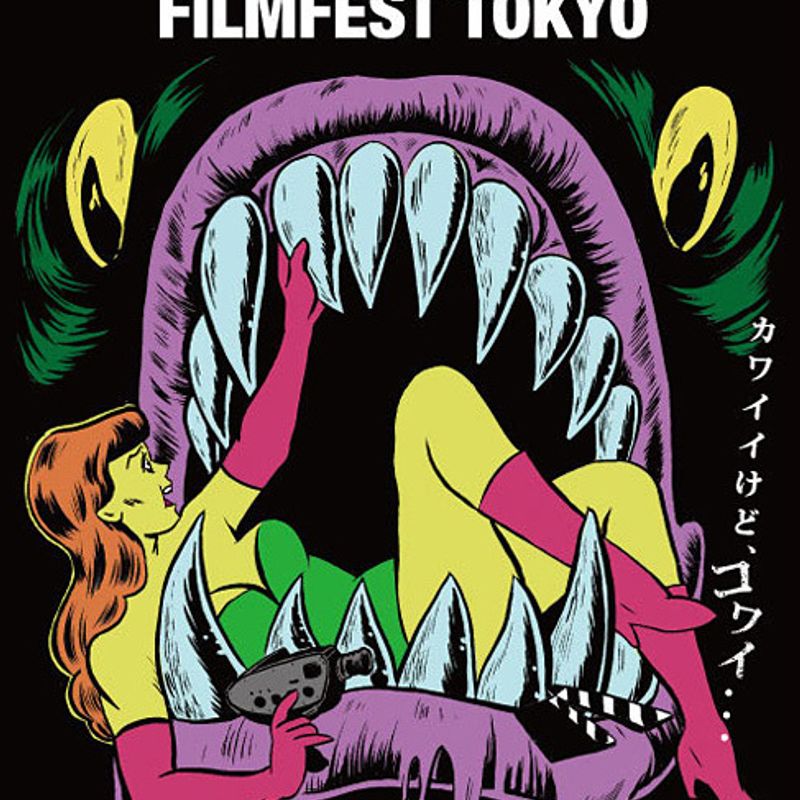 (Image: http://www.uplink.co.jp/)
SQFFT, for short, is a Tokyo-based film festival that supports, and offers a platform of promotion for, what the organizer describes as 'underrepresented creative voices of women genre filmmakers'. As the festival's moniker makes pretty clear, the focus here is largely on horror, SF, thrillers, and dark fantasies.
This year sees the 4th outing for the screamathon and will be held at Shibuya's Uplink Factory from Saturday Oct. 22 through to Friday Oct. 28, 2016.
Anchoring the festival's program is American director Anna Biller's The Love Witch. Released this year, The Love Witch's central character, a narcissistic young woman, uses spells and magic to get men to fall in love with her. The film is a tribute to the technicolor style of horrors from the 1960s, replete with Billar's feminist influences. A perfect choice for 'Scream Queen'.
SQFFT also features a screening of Indonesian director Ginanti Rona Tembang Asri's Midnight Show (Japanese title: 鮮血のレイトショー) followed by a Q&A and with the director herself. Midnight Show is a Bahasa Indonesian-language film and whilst we don't know, it's probably fair to assume the subtitles will be Japanese.
A short film program will also be part of proceedings throughout the week.
We're loving the ideas and presentation of SQFFT, and it promises to be a unique and worthy alternative to the typical Tokyo Halloween madness.
Dates: Oct. 22 - 28, 2016
Times: The Love Witch screenings Oct. 22, 17:15 / Oct. 26, 20:40 / Oct. 28, 20:40
Location: Uplink Factory Shibuya
Tickets: Each program 1,800 yen / 3 times ticket 4,200 yen (plus discounts for pairs/groups)
Web: http://www.sqfft.jp/officialselection/
What will you be getting up to this Halloween in Japan? Perhaps you've your own 'counter-programming' suggestions. Drop us a line below.
See us on ...
Twitter: @City_Cost_Japan
Facebook: @citycostjapan
Image top: Miguel Castaneda Flickr License
Image Tim Burton: Gage Skidmore Flickr License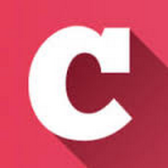 A Q&A and blogging community about life in Japan (plus a load of life-in-Japan stats!). Get your questions answered, share your experience! | Inquiry -> KyodoNewsDigital International Media | Tokyo, Japan | +81 3 6252 6402
---