Apr 20, 2016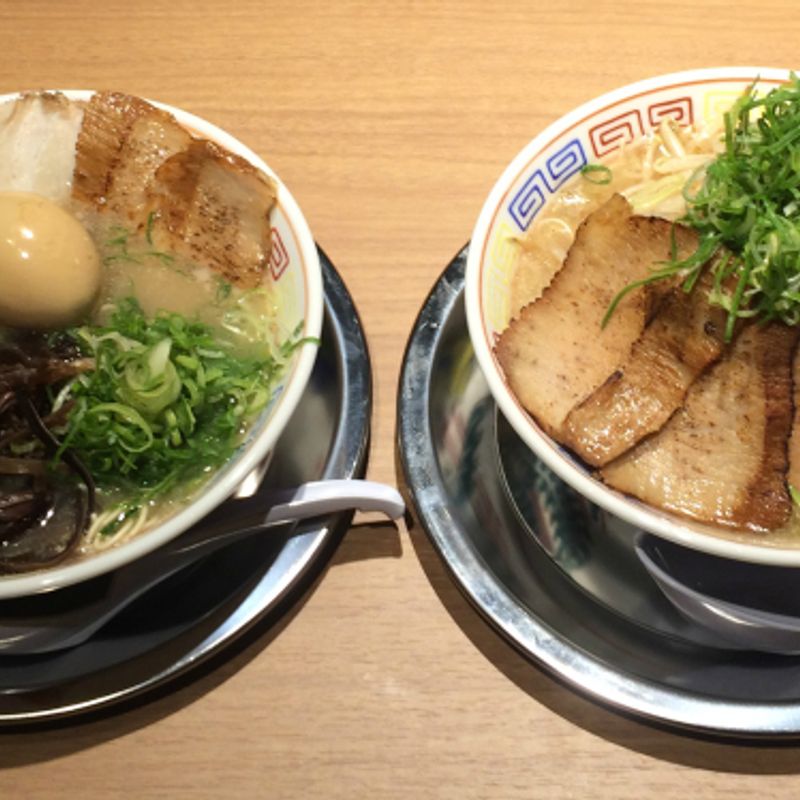 After a brief hiatus to recharge the batteries, give things a rethink, and apply a spiffy new makeover, Aqua City Odaiba's ramen resource returns on the 22nd of this month. Formerly Ramen Kokugikan (ラーメン国技館), it now assumes the moniker Tokyo Kokugikan Mai (東京ラーメン国技館 舞).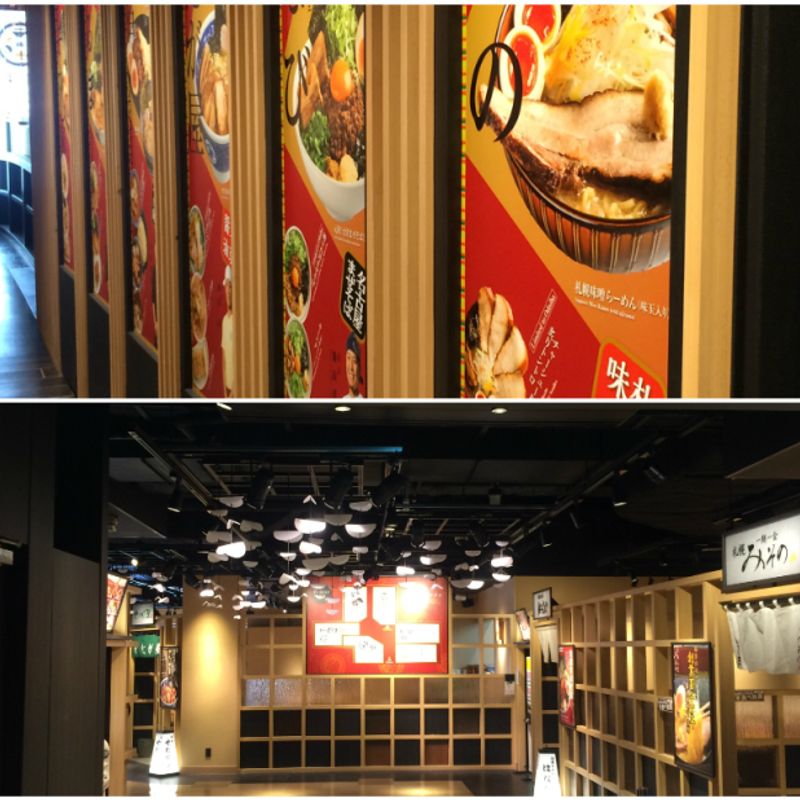 The core concept remains the same; promote ramen. This time though, the management are looking to spread the slurpin' and a sloppin' beyond these shores with a more immersive ramen-as-Japanese-culture experience that overseas visitors can indulge. Gone is the old free-for-all food court, and in its place ramen shops each with their own exclusive space, allowing each brand to better express their flavors.
Gone too, are the old menus, replaced by six regional ramen brands/restaurants that collectively bring together flavors from across the nation, or more specifically, Sapporo, Hakata, Saitama, Nagoya, Nagano, and Tokyo. Some of the names here also have a presence overseas.
Tokyo Ramen Kokugikan Mai (東京ラーメン国技館 舞) opens Friday April 22, but we were allowed in for a sneak peek today, and a chance to sample some of the wares.
Each restaurant has put together a dish exclusive to Tokyo Ramen Kokugikan Mai, as well as bringing their old favorites to the table. Prices are not so cheap, ranging from around 800 yen for the standards, through to around 1,200 yen for the exclusive dishes.
First on the menu for this slurper was a dish from 札幌みその / Sapporo Misono, a miso specialist who's rich broth echoes that of its southern, Hakata, counterpart, tonkotsu. The miso used here is the northernmost produced in the country.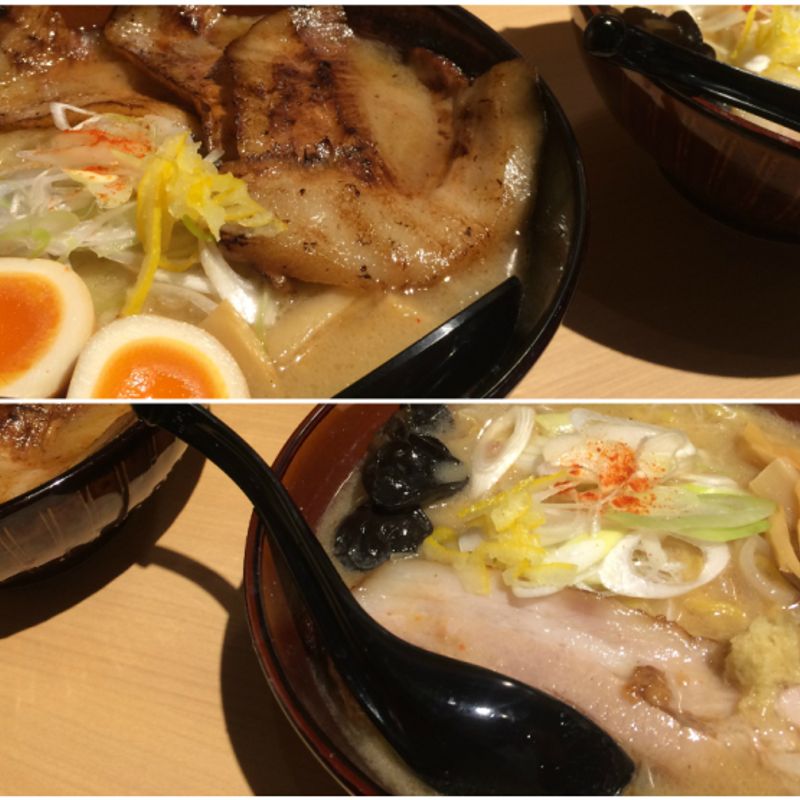 Next up, we headed south to 博多だるま / Hakata Daruma for thinner noodles but no less rich a broth. The exclusive menu here is 炙り豚とろチョモランマ / Aburi Toro Chomolungma (below right). The name sound familiar? It's the native name for Mt. Everest, and reflects the mountainous serving of pork atop another mountain of bean sprouts. Larger stomachs can get a noodle 'refill' (替え玉) for 150 yen.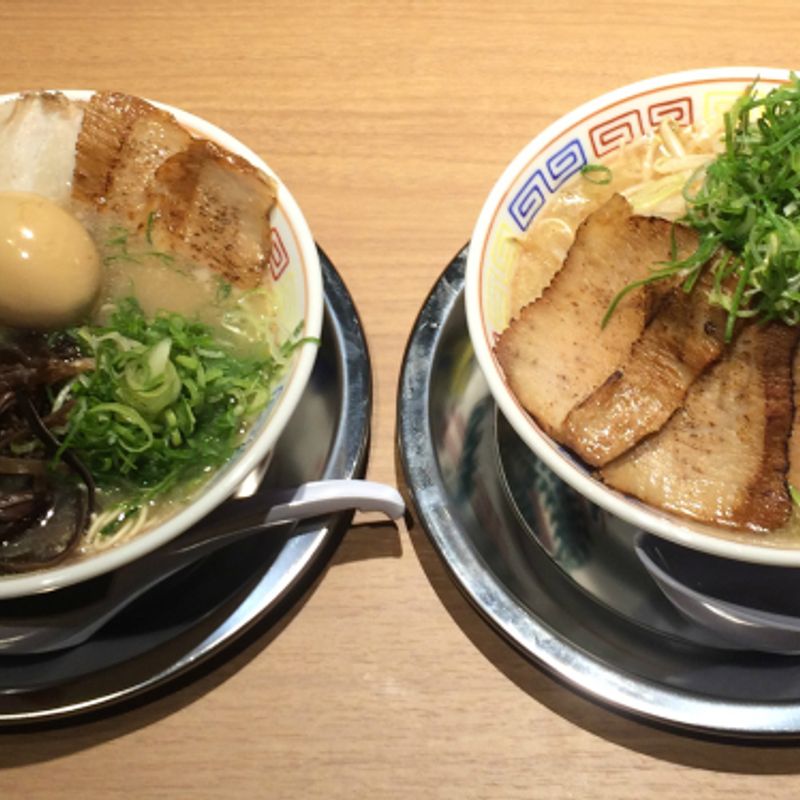 We rounded things off at tsukemen (つけめん) pioneer 頑者 (ganja)NEXTLEVEL . Based in Kawagoe, Saitama, the noodles here are made fresh every morning. 頑者 derives from the combination of tough/up for it and ninja. At times, it appears on the menu as ガンジャ / ganja. Don't confuse this with, well, that! We went with their Tokyo Ramen Kokugikan Mai exclusive 特製濃厚海老豚骨つけめん / Tokusei Noukou Ebi Tonkotsu Tsukemen, a rich broth with a shrimp base and a massive serving of pork.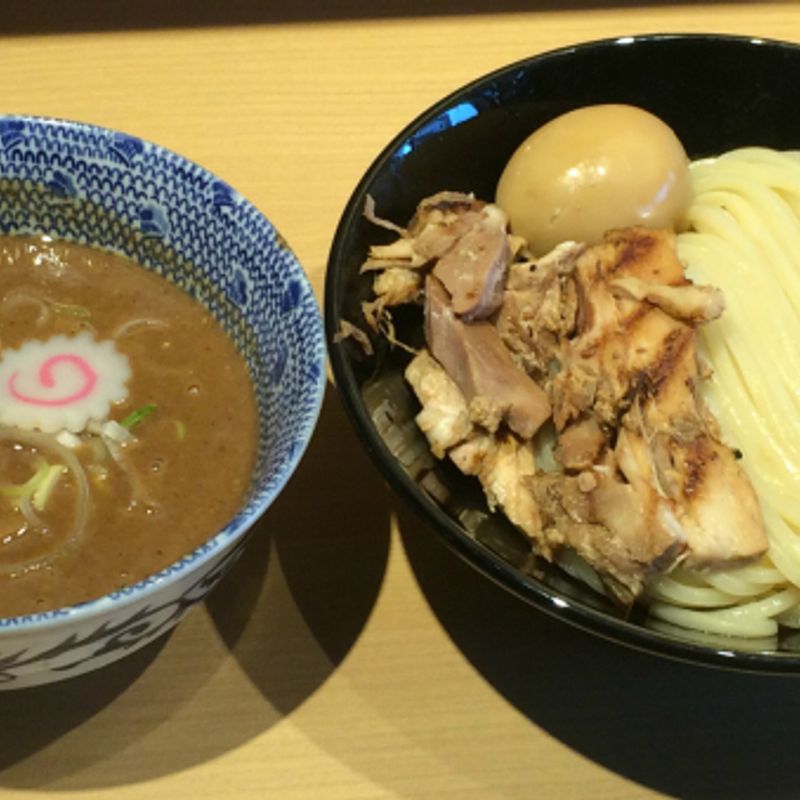 A part of Tokyo Ramen Kokugikan Mai's remit is to bring an air of class to the usually robust ramen experience. Pleasant interiors and higher prices reflect this, but orders are still made a ticket machines by the entrance to each eatery.
As for the name, Kokugikan (国技館) is traditionally the venue for sumo matches, here though is the battle between ramen specialists. Mai (舞), seems to represents dance or flight, reflecting this operation's goal of taking ramen to the next level, and putting it on the international stage.
Opening: April 22, 2016
Address: 5F AQUA CiTY ODAIBA, 1-7-1 Daiba, Minato-ku, Tokyo
Tel: 03 3599 4700
Hours: 11:00 - 23:00 (last order 22:30)
AQUA CiTY ODAIBA homepage

Map:
Twitter: City_Cost_Japan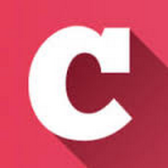 A Q&A and blogging community about life in Japan (plus a load of life-in-Japan stats!). Get your questions answered, share your experience! | Inquiry -> KyodoNewsDigital International Media | Tokyo, Japan | +81 3 6252 6402
---