Jul 13, 2016
Enoshima Aquarium prepares to get visitors a gazing with their projection-mapping spectacle; Night Wonder Aquarium - Drifting Moon Suizokukan (ナイトワンダーアクアリウム2016 ~月光に漂う水族館~).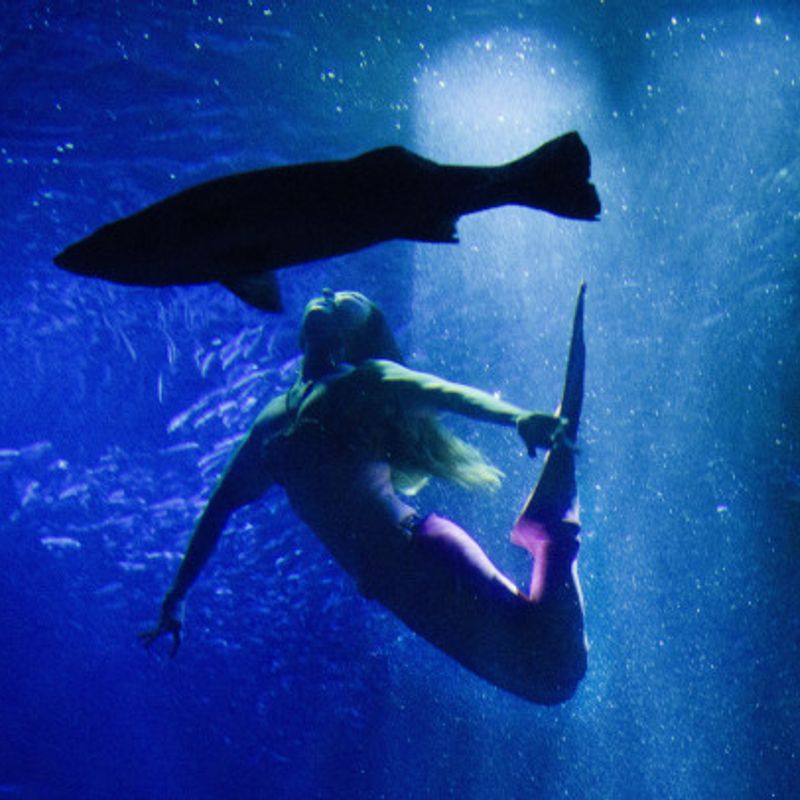 This will be the third year for Enosui / えのすい (as the aquarium is affectionately known) to lay on its unique (it's the only aquarium in Japan to do it) light, sound, and, fish show. 'Night Wonder' covers a number of exhibits/features in the facility. The centerpiece, though, is the huge tank that forms part the Sagami Bay Zone section. Here visitors can stand a gawp as the tank and its inhabitants are furnished with illuminations (expect lots of ocean blues), and a kind of jazz-trance fusion score.
On July 12 we attended a pre-opening do for Night Wonder Aquarium. Part of the formalities included a guest appearance from celeb/talent/idol Ruriko Kojima (小島 瑠璃子 Kojima Ruriko). We'll get our confession out early, we didn't know who she was, and are still a little hazy on details, but apparently she's been on the TV. Anyway, she looks very pretty, and seemed to be the highlight of the photo session for many of the press in attendance (sorry, fish).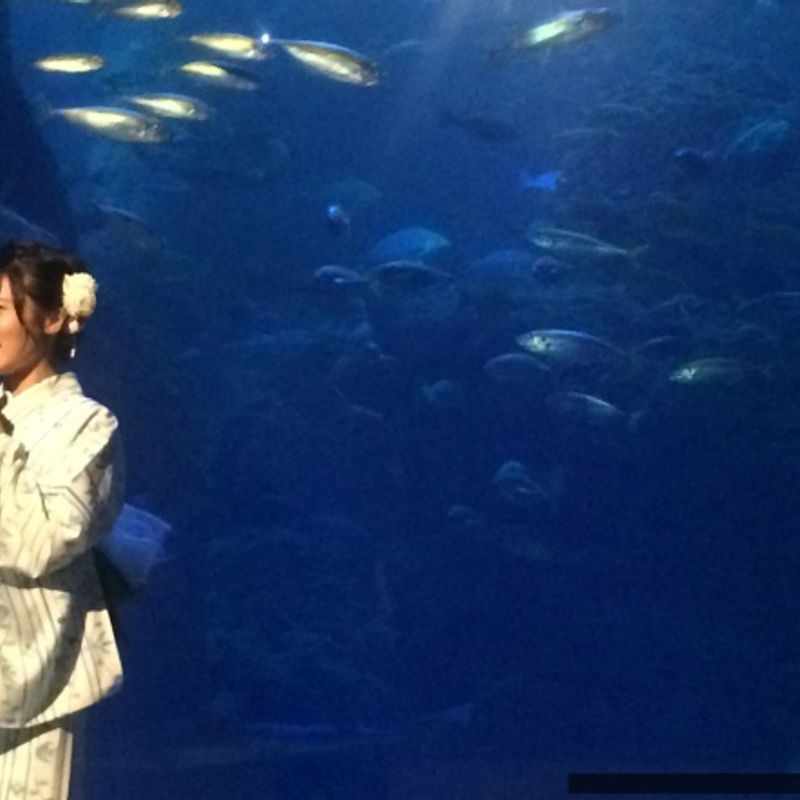 We were given a taste of the sound, light, and fish show. It's impressive, but on a couple of occasions we had to suppress a giggle when we thought about the placid fish being completely ignorant of the fact that they were starring in a high-tech extravaganza. At one point a lady dressed as a mermaid dived into the tank. This was just for the pre-opening though, and is probably a good thing. The water must be freezing!
After the formalities we were free to wander around the other exhibits. There's a lot to see, and some of it really does look cool. At times the DayGlo style lighting and the otherworldly nature of the inhabitants combine to pleasantly trippy effect. Not everything is lit up though, and for many, it was clearly past bedtime, particularly the sharks and penguins. Still, some were up and about, including a couple of seals who came to give us a closer inspection.
Perhaps the best way to sum up Night Wonder Aquarium - Drifting Moon Suizokukan, is that it's like being able to walk around one of those spray-paint created ocean scenes, the ones with massive moons and diving dolphins. The little ones will love it, and it could also be the setting for well planned date.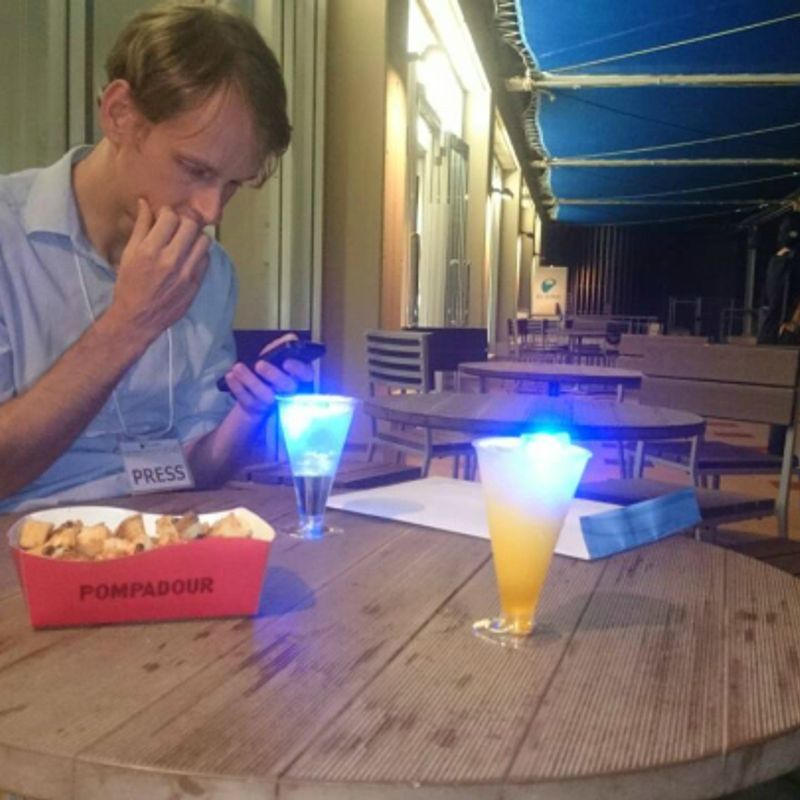 The highlight for us though, was a cocktail (with a glowing plastic ice cube, of course) out on the aquarium terrace, overlooking the bay, the beach, and the beach bars.
Enoshima Night Wonder Aquarium 2016 will run in three parts and will be tweaked according to the season;

Part 1 July 19 - Sept 12
Part 2 Sept 13 - Oct 31
Part 3 Nov 1 - Dec 25
Hours: 17:00 - 20:00
Tickets: Adult 2,100 yen / High school 1,500 yen / Elementary, Jr high 1,000 yen / - 3 yrs 600 yen
Web (Japanese): http://www.enosui.com/nwa/
Enoshima Aquarium (江ノ島水族館)
Address: 2-19-1 Katase Kaigan, Fujisawa-shi, Kanagawa Prefecture, 251-0035 Japan

Te: 0466 29 9960
Web (English): http://www.enosui.com/en/index.html

Map:
Twitter: City_Cost_Japan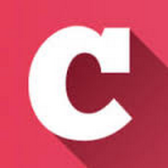 A Q&A and blogging community about life in Japan (plus a load of life-in-Japan stats!). Get your questions answered, share your experience! | Inquiry -> KyodoNewsDigital International Media | Tokyo, Japan | +81 3 6252 6402
---