Jun 27, 2018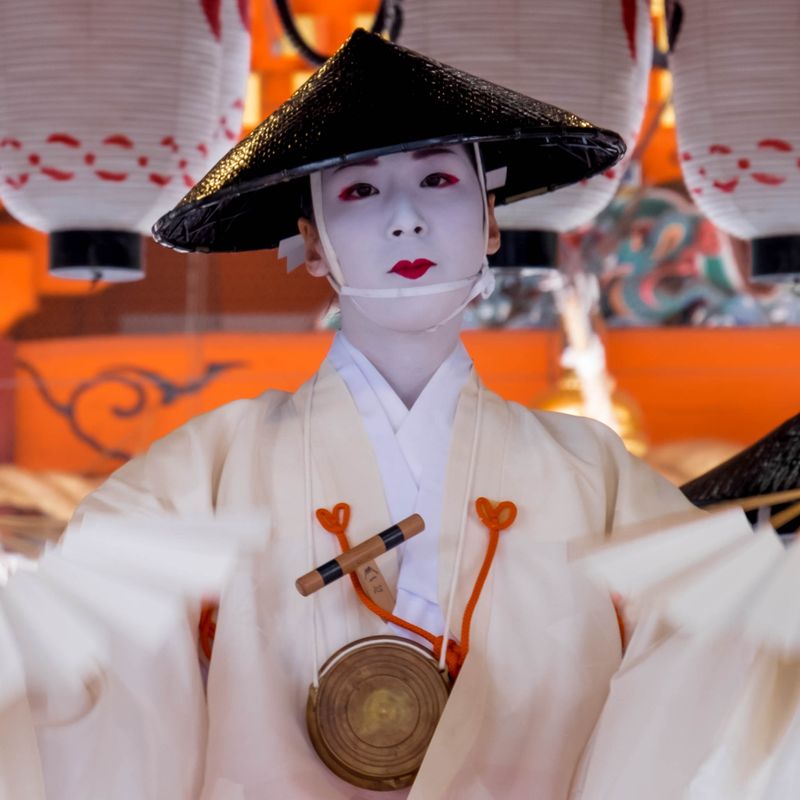 The monthlong Gion Matsuri (祇園祭) prepares to roll its incredible bulk onto the streets of Kyoto in July 2018, arguably the most famous festival in Japan signalling the start of summer in the former Japan capital.
What started as a bid to assuage nature's wrath has grown into a beautiful celebration of Kyoto pride and culture (while still keeping the bit about placating the Gods).
Whatever one's aspect of interest though, expect things to be more crowded in already-crowded Kyoto during July.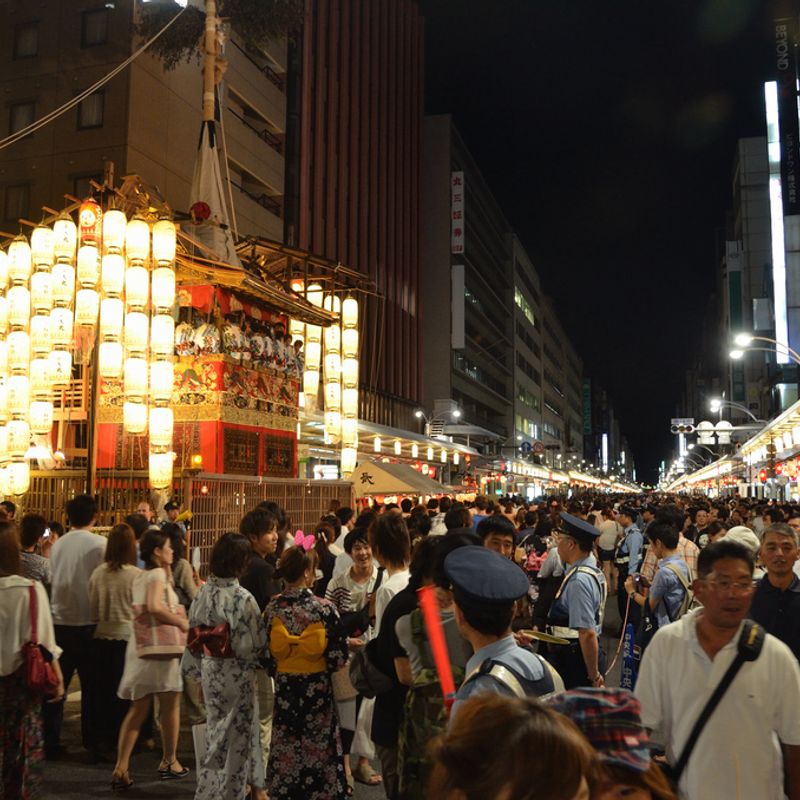 The Gion Matsuri has been well documented by now, but that doesn't mean there isn't room to place emphasis on the important aspects of the festival, as well as those that might otherwise be missed.
It's as large as it is long
You've got to know that any festival with enough clout to keep spirits high for an entire month is going to have considerable mass. In the "popularity and reputation" stakes then, the Gion Matsuri stands alongside rival traditional shindigs Kanda and Sanja Matsuri, and the Tenjin Matsuri held in rival urban heavyweights Tokyo and Osaka respectively. But Gion Matsuri blows them out of the water when it comes to longevity, with the other festivals lasting only a paltry long weekend.
Of course, with tourist numbers in Kyoto on a relentless rise, in recent years it can feel like everyday is a festival in the central areas of the city, particularly around Yasaka Shrine, the seat of worship that gave birth the Gion Matsuri, where food stalls and festival tatt seem to be a permanent fixture of the shrine grounds.
There's only so much festivity that one can take though, so the Gion Matsuri does have plenty of down time. In fact, for the layman and the casual observer the Gion Matsuri experience can best be taken in during one or both of the festival's main procession of floats and perhaps some of the street parties building up to those days.
My floats are bigger than yours!
As mentioned in the previous passage, for many, the focus of the Gion Matsuri festivities lies on the parade of its impressive floats, some 32 of them. These parades take place on the 17th and 24th of July each year, with the parade on the 17th being held on a larger scale. The parades, or processions, are known as "Yamaboko Junko" and "Hanagasa Junko" respectively.
"Yamaboko" is a composite of two words, "yama" and "hoko," each referring to the kinds of floats on display during the parade. (Both parades actually, with Hanagasa Junko being, essentially, Yamaboko Junko in reverse.)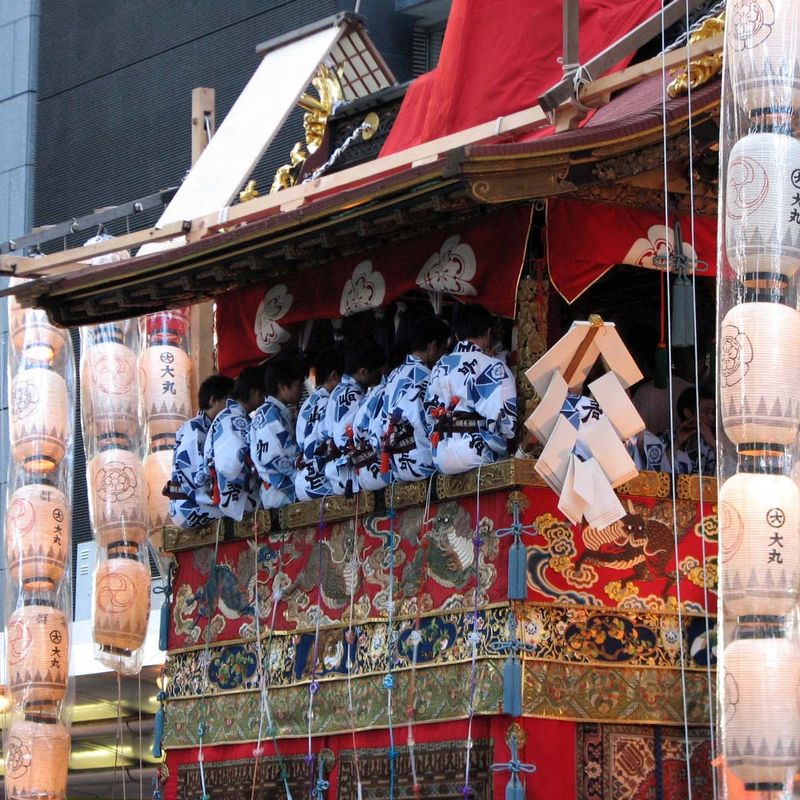 "Hoko" floats are the largest floats with a central pole reaching a lofty 25m (roof height around 8m). These floats hold some 40-50 musicians and are pulled by 30 - 50 hardly souls. Nine "hoko" floats are paraded during Gion Matsuri.
"Yama" floats are a little smaller requiring a mere 14 - 24 people to get them moving.
Parades take place on Kyoto's main thoroughfares of Shijo, Kawaramachi and Oike and last for around three hours. "Yamaboko Junko" is also referred to on schedules as "sakimatsuri" (前祭) and "Hanagasa Junko" as "atomatsuri" (後祭) -- literally "before festival" and "after festival."
It's on THE list
In 2016 the Gion Matsuri Yamaboko Parade was welcomed onto the UNESCO World Heritage list as an "Intangible Cultural Heritage."
"While fragile, intangible cultural heritage is an important factor in maintaining cultural diversity in the face of growing globalization." reads a passage of the UNESCO explanation of what is an Intangible Cultural Heritage.
In the case of Kyoto then, a city fair groaning (or complaining, in many cases) under the influence of globalization (of a fleeting fanny-pack-wearing kind), preservation of something so human and community-based as a festival would seem to be of pressing importance.
Oddly though, such a label may only serve to place the local vibes in the path of dilution. After all, getting yourself the stamp of approval from UNESCO can be a surefire way to draw the attention of the box-ticking tourist. In fact, having been a regular fixture on the Kyoto calendar since 970, the Gion Matsuri seems to have been faring well enough without any stamp of approval.
Perhaps such enduring appeal is down to the festival's organisation as being handled entirely by the "town's folk," with festival floats owned and maintained by the districts they represent. As such the Gion Matsuri serves as an expression of local pride. And local pride has long been something to mess with at one's peril.
The life of the party
For some people the tradition is all well and good, but what they really want from their festival experience is a bit of a streetside booze up and some greasy food. Gion Matsuri delivers.
If this is your want, then be sure to be in town for the Yoi-Yama street parties that furnish the evenings in the build up to the parades on the 17th and 24th.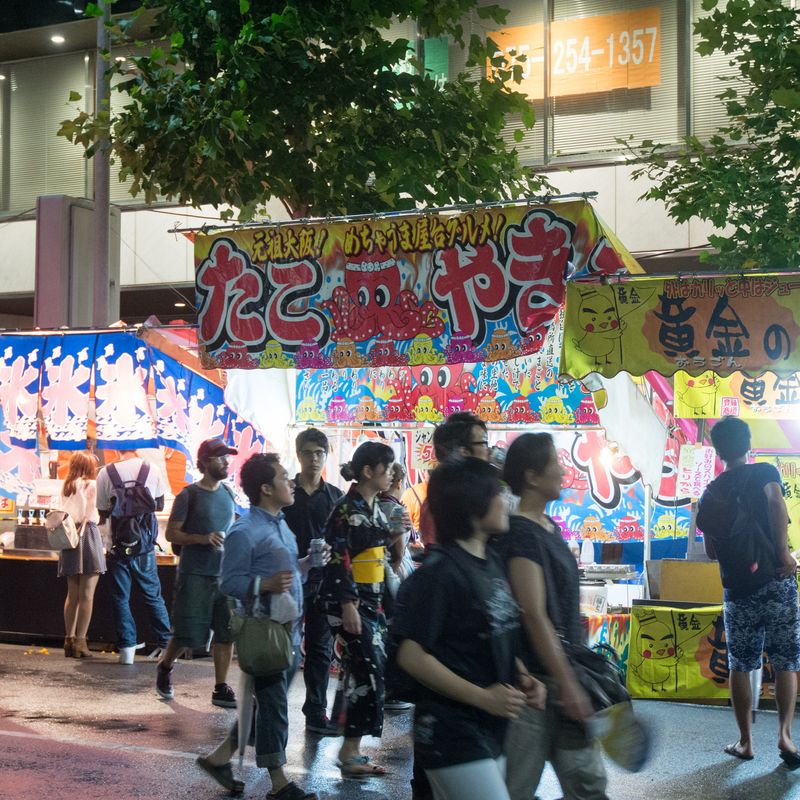 For three evenings prior to the main events, matsuri floats are taken out of storage and assembled for stationary display on Kyoto's major downtown thoroughfares. Streets are closed to vehicle traffic, stalls are set up, beers opened and summer garb donned. If you've ever been to a traditional summer festival anywhere in Japan, it's at moments like this when they are at their most intoxicating -- in the balmy evening temperatures, surrounded by ancient and foreign rhythms, and with a bit of booze to supplement the mood.
The evening parties are held on the 14th, 15th, 16th, and the 21st, 22nd, 23rd. They are referred to as Yoiyoiyoiyama, Yoiyoiyama, and Yoiyama as they get closer to the parade.
A warm welcome ... and no welcome at all
The Byobu Matsuri takes place during the Yoi-Yama street parties, the build up to the main parades of the Gion Matsuri. "Byobu" are those ornate folding screens so synonymous with the Orient. During the Byobu Matsuri machiya houses and residences located along parade routes open their doors to visitors to come and see private collections of folding screens and other family heirlooms.
It's rare to be let into old homes like this, and is surely a fantastic opportunity for the art enthusiast to be afforded so intimate an experience, especially in a city so renowned for its ability to craft and create.
It's imperative then that visitors to these homes ditch the all-encompassing tourist mentality to consume and photograph, and instead take extra care not to spoil any of the finery.
While artisans and local families are opening their doors to festival visitors, hotels, ryokan and other accommodation options may be doing the opposite. Not because they don't want you, but simply because there could well be no room left at the inn. Around the days of the Gion Matsuri's Hamaboko parade and Yoi-Yama events, accommodation can get booked up before you've even realized that the festival is on this year.
So, if you're reading this post around the time of publication, finding accommodation that is central could be a challenge. Still, like the Gion Matsuri, hopefully this post will have the ability to endure and you'll be reading this with plenty of time to spare.
Support your festival endurance with, err, dagger-tooth pike eel
Of course, Gion Matsuri serves up its share of Japanese festival staples (yakitori, yakisoba, phallic-looking bananas et al) but perhaps a food more closely related to Japan's most famous festival is the "hamo" eel, or in a more descriptive parlance, the dagger-tooth pike eel.
Hamo eel as at its most delicious during the heat of the summer, a time during which eel is a popular dish across Japan due to a high protein content that can combat seasonal fatigue.
In the case of old dagger-tooth though, its popularity in Kyoto lies in the eel's ability to endure. Much like Gion Matsuri has endured over the years, as well as each annual installment lasting for an entire month, the hamo eel has a tough biological makeup that means it was able to stay edible during trips from the coast to landlocked Kyoto when most other fish would perish when refrigeration was not yet a thing.
Perhaps reflecting of the brutal necessity for food that doesn't "go off," hamo eel isn't particularly tasty and its bone structure so complex and finicky that they can't be removed meaning the eel just has to be cut so finely, bones and all, as to render it palatable. Sounds appetising? Probably not, but it remains a popular dish in and around Kyoto and reaches its peak in palatability and number during the Gion Matsuri.
Hamo is typically served grilled, blanched, or tempura-style.
Pokémon "No" GO
Accident-waiting-to-happen smartphone game Pokémon GO finally got a Japan release on July 22, 2016 just as the Gion Matsuri was preparing to enter the home straight.
It's probably a sad indictment of the modern human condition that the game could prove more absorbing than a World Heritage-listed festival, but organizers have had to guard against Pokémon GO players in the past, using placards warning them to be careful while in the streets with damage to the ornately decorated floats a particular concern. No word on whether or not the issue of guilty parties looking up long enough to notice said placards was also addressed.
One would have thought that most players got bored of the game after about a month so maybe Pokémon GO is not so much of a concern to festival organizers these days. Still, the smartphone-while-walking phenomenon shows no signs of abating in Japan meaning the potential for frustration and accidents at an event like Gion Matsuri must surely remain high.
Gion Matsuri 2018 - key dates
Festival runs from July 1 - July 31, 2018
The dates and events listed below form, for the most part, the core of what's going on during the Gion Matsuri in 2018. However, they are in no way the entirety of the festivities. In fact, one of the finer pleasures of a visit to Kyoto in July might be to stumble upon the smaller Gion festivities -- special exhibitions, shows, and performances -- as well as the open preparation for all these events.
July 1: Opening Ceremony - "Kippu-iri" - kicks of the religious aspects of the festival and is mostly a case of residents gathering at meeting halls to pray for a smooth preceding to festivities.
July 2: The Lottery - "Kushitorishiki" - No money at stake in this lottery to determine the order of the floats for the main parades. Held at the City of Kyoto Council Chambers.
July 10 - 14: Construction and test driving of the floats.
July 10: Omukae Chochin Festival - A "lantern" festival of sorts, departing Yasaka Shrine. Lantern bearers accompanied by women and children in costume form a procession from the shrine long Shijo Dori to Kawaramachi Dori before returning to Yasaka Shrine later in the evening. Expect dance and music performances.
July 10: Mikoshi Arai - ceremonial purification of mikoshi (portable shrines) that are a staple of most summer festivals in Japan. Ritual is also carried out on July 28. Held at the Kamo River's Shijo Bridge.
July 14 - 16: Yoi-Yama street parties and Byobu Matsuri
July 16: Kencha Matsuri - Tea Ceremony Festival
July 17: Drawing of the lottery - Mayor of Kyoto draws the lottery tickets in front of district representatives, confirming the order of the floats for the Yamaboko Parade.
July 17: Yamaboko Parade - Parade route can be found here. Departs Shijo-Karasuma junction at 9:00 finishes at Shinmachi - Oike junction 11:20
(For parade / procession route: http://www.kyokanko.or.jp/gion/junkou.html)
July 22 - 23: Yoi-Yama street parties
July 24: Hanagasa Parade - Departs Karasuma - Oike junction 9:30. Arrives Shijo - Karasuma 11:20
(For parade / procession route: http://www.kyokanko.or.jp/gion/junkou.html)
July 31: Plague God Shrine Festival (Ekijinjasai) - The Gion Matsuri wraps up with this ceremony held at Yasaka Shrine where rice cakes are offered to the powers that be and those present give thanks for a, hopefully, smooth and safe festival.
Heading to the Gion Matsuri this year? Attended in the past? Let us know in the comments.
Further reading:
How much does it cost to travel from Tokyo to Kyoto?
Getting To and From Kansai International Airport: Costs to / from Osaka, Kyoto, Nara
Is Kyoto worth a visit despite local complaints over tourist numbers?
See us on ...
Twitter and Facebook: @citycostjapan
Instagram: @city_cost_japan
Images:
Top: Morgan Calliope Flickr License
Crowded: Takeshi Kuboki Flickr License
Float: Chris Gladis Flickr License
Street party: LizardJedi Flickr License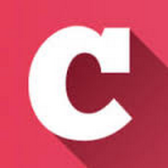 A Q&A and blogging community about life in Japan (plus a load of life-in-Japan stats!). Get your questions answered, share your experience! | Inquiry -> KyodoNewsDigital International Media | Tokyo, Japan | +81 3 6252 6402
---