Mar 5, 2016
PIXAR 30 YEARS OF ANIMATION EXHIBIT Opens in Tokyo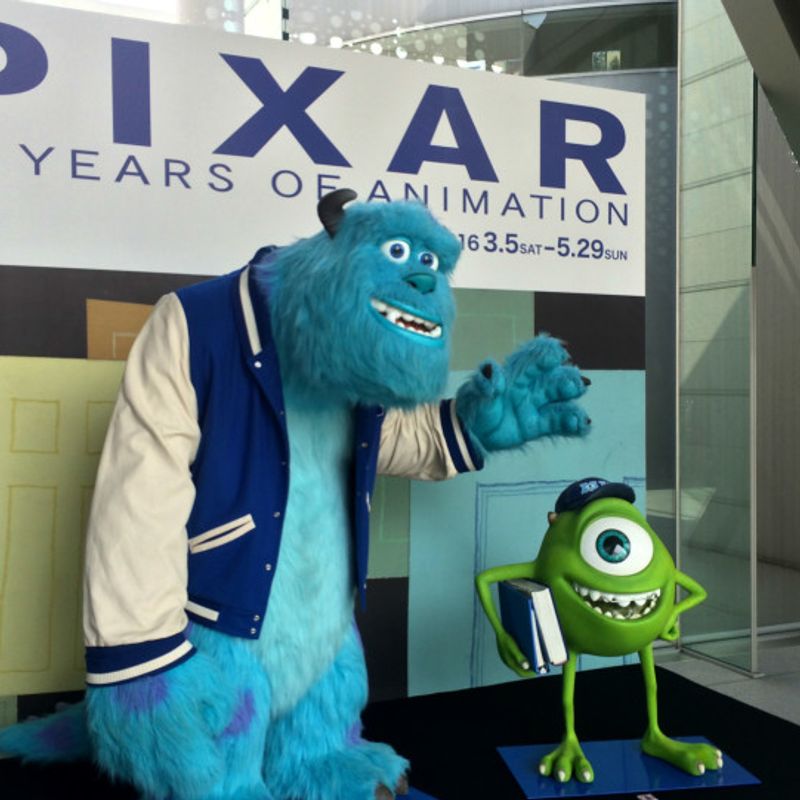 An exhibit celebrating 30 years of the animation studio giant Pixar opened today at the Museum of Contemporary Art Tokyo in the capital's Kiyosumi-shirakawa district.
Pixar has developed into the byword for intelligent, savvy, moving, poignant, and charming animation since the studio was founded in 1986 by John Lasseter, Ed Catmull and Steve Jobs. The release, by the studio, of Toy Story gave us the world's first computer animated feature film, and an iconic piece of genuine family fun.
Reflecting Japan's position at the back of the queue for new cinematic releases, this exhibit started its journey in New York,2005 but has arrived in Tokyo, spruced up with new features for Pixar enthusiasts to ogle at.
We arrived for the 10am opening time and were ourselves at the back of a 15 min queue to get in.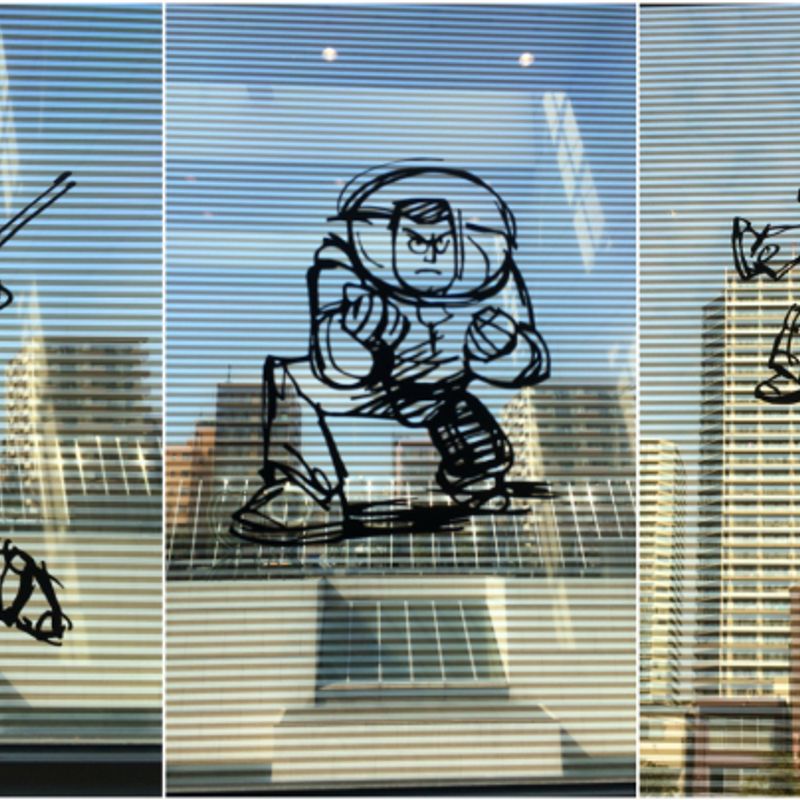 The PIXAR 30 YEARS OF ANIMATION EXHIBIT consists of 7 areas. No pictures are allowed (make the most of the Monsters, Inc. Sully and Mike display just before you enter), and at one point we were even stopped for possessing a ballpoint pen. We were given a pencil instead. Head sets are available although there's little need for them. A basic A4 sheet of English-language info is available but explanations are provided in English throughout.
1) Introduction
A timeline here charts key points in Pixar's history from 1979 through to the 2015 release of Inside Out. It's in this area that they introduce Luxo Jr, a short animation directed by Lasseter that brought us the famous Pixar 'lamp'. If you haven't already seen the animation be sure not to miss it scrolling on one of the monitors. It is by turns cute and heartbreaking. Luxor Jr was designated as culturally, historically, and aesthetically significant by the U.S. Library of Congress in 2014.
2) Toy Story Trilogy
Surely there isn't a soul in the world who can't find something to enjoy about Toy Story, and there is plenty to enjoy here. There are casts of Woody et al, storyboards, and sketches. A personal favorite was the storyboard from the 'dump' scene in Toy Story 3 (a sequence which if it didn't/doesn't give you goose bumps requires you to check for a pulse).
3) Zoetrope
It's almost pitch black in this small area so move carefully. Here, a zoetrope (device to create the illusion of motion) features characters from Toy Story. It's a bizarre effect that, as well as creating the illusion of motion, may also create the reality of nausea and headaches in some.
4) Pipeline
Animation buffs can learn about the steps required to turn an idea like Toy Story into a big screen reality. Look out for term 'fur grooming'. Sounds like something you could get locked up for but actually refers to the development of mathematical equations required to capture the motion of the characters individual hairs.
5) Short Films
Two rooms show a series of short animations from the Pixar crew. The first shows three shorts dating from 1987 - 1989. Don't miss Red's Dream, the heartbreaking story of an up-for-sale unicycle getting ideas beyond its station. The second room covers shorts from the late 90's to around 2000.
6) Artscape
This massive screen feature is unique to the Tokyo exhibit. Stand back and gawp as you zoom in and out of images from Pixar storyboards that cover some of your favorite features from down the years. Despite it not being a personal pleaser, the section which bringing in the arid desert landscape of Cars will make your eyes bulge, as will the cityscape of Paris before you float into a restaurant from Ratatouille. I don't how they do it, but at the hands of Pixar even a cobbled together exhibit can leave you feeling confused at feelings of warmth and melancholy.
7) Masterpieces
If you haven't been impressed already, the exhibit pulls out all the big guns at the end. Bug's Life, Monsters, Inc., Nemo, ... well, we won't list them all (and it's surprising just how many Pixar creations have entered your subconscious over the years), are all represented through casts, early sketches, 3D prints and more. Die hards will feel they've gone to heaven.
No exhibit would be complete with the mad frenzy of a gift shop. The PIXAR 30 YEARS OF ANIMATION EXHIBIT duly complies. A photo book detailing the things you've just seen is available at 1,800 yen.
The Verdict
An emphatic must see. The layout makes sense, it's easy to navigate, there's plenty of English information, and by the time we came out, there was no queue (so maybe arrive a little later). Of course, this doesn't compare to actually watching Pixar's best feature animations but it's as good a 'Plan B' is you could possible get.
The Details
Entrance: Adults - 1,500 yen / Students (high school - university) - 1,000 yen / Everyone else - 500 yen (all include entrance to MOT Collection)
Dates: March 5, 2016 - May, 29, 2016. Closed Mondays (except March, 21 / May,2 / May, 23)
Hours: 10:00 - 18:00
MUSEUM OF CONTEMPORARY ART TOKYO
4-1-1 Miyoshi, Koto-ku, Tokyo
135-0022 Japan
TEL: +81-3-5245-4111(General Information)
+81-3-5405-8686(Hello Dial)
E-mail: kantyo@mot-art.jp
Nearest train stations
Kiyosumi-shirakawa Station on the Hanzomon Line: 9 min. Walk from the B2 exit.
Kiyosumi-shirakawa Station on the Toei Oedo Line: 13 min. Walk from the A3 exit.
Twitter: City_Cost_Japan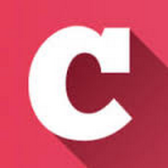 A Q&A and blogging community about life in Japan (plus a load of life-in-Japan stats!). Get your questions answered, share your experience! | Inquiry -> KyodoNewsDigital International Media | Tokyo, Japan | +81 3 6252 6402
---