Jun 26, 2017
An earlier post on City-Cost (When We're Required To Visit The City Office) talks about those occasions and those procedures that require expats in Japan to pay a visit to their local city / ward office (市役所 / shiyakusho or 区役所 / kuyakusho). For the expat unused to having such visits and paperwork at the city office play such a role in their lives it can make these institutions seem to border on the intrusive. Still, there's nothing to be done about this. What we can do though, is point out some reasons why an expat in Japan might actually WANT to visit their city office, or at least have a gander at the homepage where one might discover a variety of services, support, free stuff and other benefits to partake in.
Yes, all cities / towns / municipalities in Japan have a homepage. The larger ones have even done a half-decent job of translating them into English and possibly other languages. Most city homepages, however, rely on "machine" translations that render the subsequent English a little on the bonkers side. Still, they're accessible for the most part.
What a city / ward office in Japan can do for you!
Point you to medical facility
Some city offices have listed on their homepages medical facilities (doctors clinics, dental clinics, sometimes even veterinarians) that have some experience dealing with foreigners and may even be able to speak a bit of the lingo. Of course, one could pay a visit to the office and ask about these also (there may even be a pamphlet or print out available).
Provision of free health checks
The Japanese like a health check. Depending on the kind of company you're working for in Japan, you may be required to take one by law which hopefully your employer will pick up the bill for (although this is not always the case, unfortunately). Still, not all of us are over here working so it might be worth inquiring about the possibility of a free health check, well, via your city tax money, from the city office. The city of Shinjuku offers them for residents over the age of 16, as you can see here. Typically in this situation, the city will send a slip in the mail to those for whom this free health check is available.
Baby classes
Apologies for the vague subheading. What we mean here is a course of pre and postnatal classes. We've seen these listed in some cities as costing 1,000 yen per hour. Does that sound expensive? We're not sure, but they are out there and are available for expat parents (although one assumes they are conducted in Japanese).
Child allowances / financial support
"Jidou Teate" (pronounced - jido tay atte) - child allowance / child support. Not to be confused with "Kodomo Teate", a form of child support provided by the central government of Japan, "Jidou Teate" is administered at a city level. Support could reach up to an allowance of 15,000 yen per month per child. There are requirements of course, and applications to be filed (at the city office). "Jidou Teate" are means tested, which means the amount of financial support provided depends on income, number of children e.t.c. Support may also be available those with children studying overseas.
Consultations
Any city in Japan worth its salt will offer at least a handful of consultation services. However, just because their homepage has a machine translation don't assume that these consultations will be in a language of your choice. That said, some cities may offer consultations in foreign languages. Items on the "agenda" to lookout for include - labor disputes / issues, support for adjusting to life in the city / Japan, support for procedures relating to national health insurance, support for dealing with complaints / claims, support for finding work.
Learning Japanese
A number of posts on City-Cost talk about nihongo kyoushitsu, volunteer language classes that are usually free (or perhaps a couple of hundred yen) "taught" by, typically, elderly, multilingual volunteers. Having used such classes myself, I can't recommend them highly enough as way to get started with your Japanese study or as a supplement to more involved methods of study. Nihongo kyoushitsu are usually held community centers, libraries, or maybe classrooms in local public schools. You needn't visit your city office to find out the 'where and when' as they are typically listed on city homepages.
Support for getting children enrolled in local schools
Having never used this service we can't be sure as to what form it takes. However, support to this effect is available from your local city office.
Guides to living in Japan
Another mainstay of city office service are summary guides on how to "live" in your city. What this means is information about when to put out the bins / garbage, how to dispose of large items of furniture / electronics e.t.c, what to do in the event of an earthquake, where the medical clinics are, the basics of how to ride a bike without getting in trouble with the police, a summary of what to expect when renting an apartment in Japan … and other information of this nature. Usually these living guides are available as a PDF to download, you may also be given a paper copy when you register your, err, residency at the office itself, or, indeed, one could go in and pick up a copy in person.
Cheap sports facilities
Municipalities usually own a variety of sports facilities in their area of jurisdiction; gyms, swimming pools, tennis courts, baseball grounds, athletic fields, to name some of the most common. Now, such facilities may not be as shiny and glamorous as an independent operation or a massive nationwide chain, but they will be much cheaper. We'll say that again - they'll be much cheaper. You might need to go through a registration process to be able to use them. This will mean visiting the city office to fill out some forms at which time you'll need to produce your "gaijin card" as a form of identification.
Rooms to rent
Bloggers (and teachers) on City-Cost have suggested that the city office could be a place where one can rent conference rooms or rooms in which English teachers in Japan can hold their language classes. Something worth looking into if you're not keen on conducting classes in a coffee shop where everyone can see what you're up to.
Telephone interpretation
Probably something that is limited to the bigger cities in Japan only, but there are some institutions out there that offer telephone interpretation for medical consultations. The Tokyo Metropolitan Government is one such example.
While a local city office in Japan may not be the most glamorous of centers for a social life, they sometimes play a central role in the organization of community events, festivals and opportunities for an expat in Japan to meet the locals and get a bit of an insight into the rhythms of local life on these shores. Sure, this isn't Roppongi or Fuji Rock but such events are well-intentioned, often very sweet and offer a unique "Japanese" experience for an expat to take home with them, if they ever go back home that is.
Do you know of any services or occasions for which an expat in Japan might want to pay a visit to their city office? Let us know in the comments.
See us on ...
Twitter: @City_Cost_Japan
Facebook: @citycostjapan
Image
(Shibuya Ward Office) Francisco Anzola Flickr License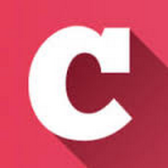 A Q&A and blogging community about life in Japan (plus a load of life-in-Japan stats!). Get your questions answered, share your experience! | Inquiry -> KyodoNewsDigital International Media | Tokyo, Japan | +81 3 6252 6402
---