Jul 28, 2016
This Friday sees the opening of the flagship store for the Italy-based women's designer brand. The ANTEPRIMA store will feature an Italian restaurant (ANTEPRIMA CASA CUCINA) in the basement, the first of its kind anywhere in the world for a brand like this.
The brainchild of brand creative director Izumi Ogino, ANTEPRIMA came to life in Milan in 1993.
Located on Ginza's Miyuki-dori the new flagship store covers three floors. 1F houses a collection of the brand's iconic item, the ANTEPRIMA WIRE BAG which first hit the shelves back in 1998 and has gone on to become global fashion mainstay. The same floor is also home to ANTEPRIMA's MISTO bag collection, as well as purses, smartphone cases, and hair accessories.
2F features the ANTEPRIMA ready-to-wear collection line.
In the basement of the flagship store you'll find the ANTEPRIMA CASA CUCINA, an Italian restaurant created around the concept of the home kitchen (CASA CUCINA = お家のキッチン = home kitchen). Here, Ogino and her team wanted create the feeling of going to play at a friends house by providing a homely and relaxed space in which to eat.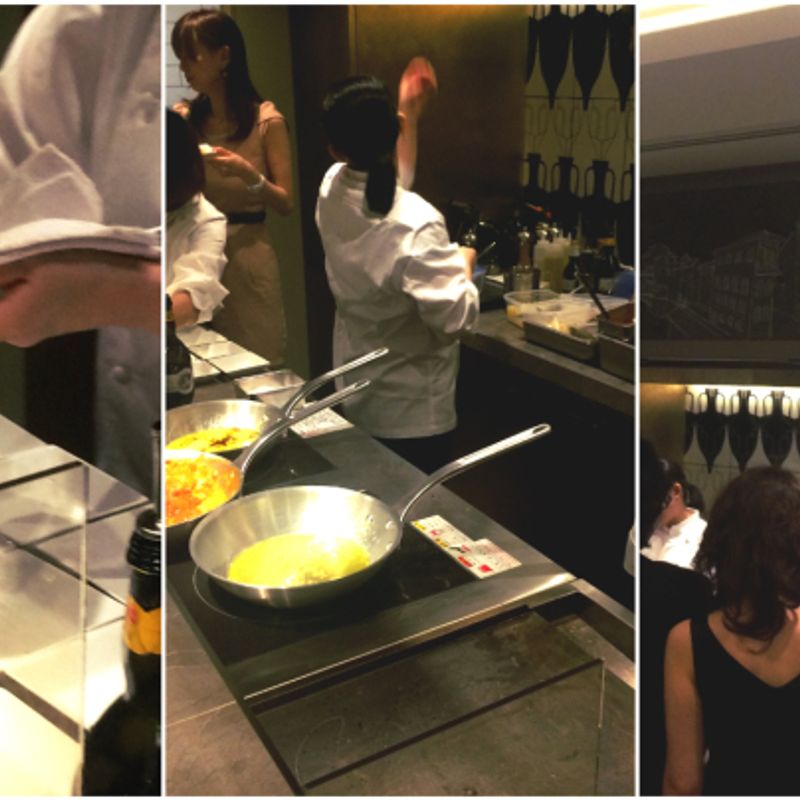 The 'kitchen's' original menu will be based on Italian food, catering to the Japanese palate, with the chef also able to customise orders depending on diners' condition that day. À la carte (alla carta) dishes start from 1,900 yen (grilled-corn spaghetti), and go up to 4,200 yen (steak). Lunch courses from 3,800 yen. Dinners from 10,000 yen.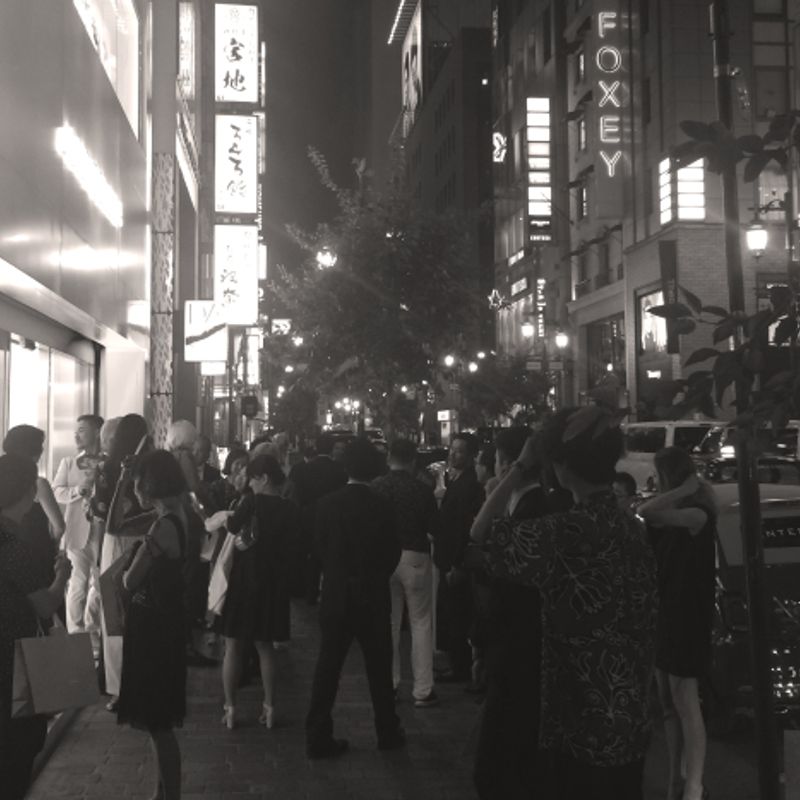 On Wednesday night we attended the opening party for the ANTEPRIMA flagship store, and had a chance to sample some of the dishes and atmosphere at CASA CUCINA. The event seemed to us to be suitaby 'glam', with the Tokyo fashion set in attendance, and the sparkling wine flowing (the latter good thing given how out of place this, err, fashion icon felt). Celebrity was represented in the form Robert Campbell (ロバート キャンベル) the American-born professor of Japanese lit. at the University of Tokyo, who can often be seen on your TV. Campbell is currently involved in a collaboration with ANTEPRIMA.
ANTEPRIMA & ANTEPRIMA CASA CUCINA
Address:

5-5-12 Ginza, Chūō ku, Tokyo, 104-0061
Tel (restaurant): 03 3572 8151
Tel (store): 03 3572 8151
Store hours: Mon - Sat 11:00 - 20:00 / Sun 11:00 - 19:00
Restaurant hours: Mon - Sat 11:30 - 15:30 / 17:30 - 23:00 / Sun&hols 11:30 - 15:30 / If next day holiday 17:30 - 23:00
Web (restaurant): http://casacucina.anteprima.com/
Web (store): http://jp.anteprima.com/ginza_store/
Map:
Twitter: City_Cost_Japan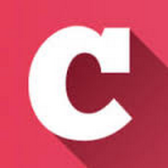 A Q&A and blogging community about life in Japan (plus a load of life-in-Japan stats!). Get your questions answered, share your experience! | Inquiry -> KyodoNewsDigital International Media | Tokyo, Japan | +81 3 6252 6402
---