May 30, 2017
Baseball, football, and sumo wrestling seem to us to cover a good cross-section of spectator sports in Japan. Baseball the commercial giant. Football (soccer) the young upstart that has travelled an impressive distance in its short 25-year professional history. Sumo the storied veteran and arguable the sport most strongly associated with Japan. Ticket prices for all three of these sports in Japan are fairly similar in range. At the upper echelons you're looking at around the 8,000 - 15,000 yen mark with sumo seeming to command the highest prices. Ticket costs for the 'cheap seats' are around 1,000 - 3,000 yen. Baseball is looking like the best budget option. Of course, how much tickets cost for baseball, football and sumo tournaments will depend on one's budget. Each team and venue offers a variety of seat plans and ticket prices; membership plans of differing grades, advance purchase discounts, box seat deals and more. This is particularly true of baseball and football both of which also offer wheel chair seating. As a result, it's difficult to be definitive about ticket prices. We've listed the range of prices from most expensive down to the cheapest options available. These should be considered a rough guide only. Prices are in Japanese Yen and are for adults making purchases on match day. Advance tickets will be a little cheaper.
Baseball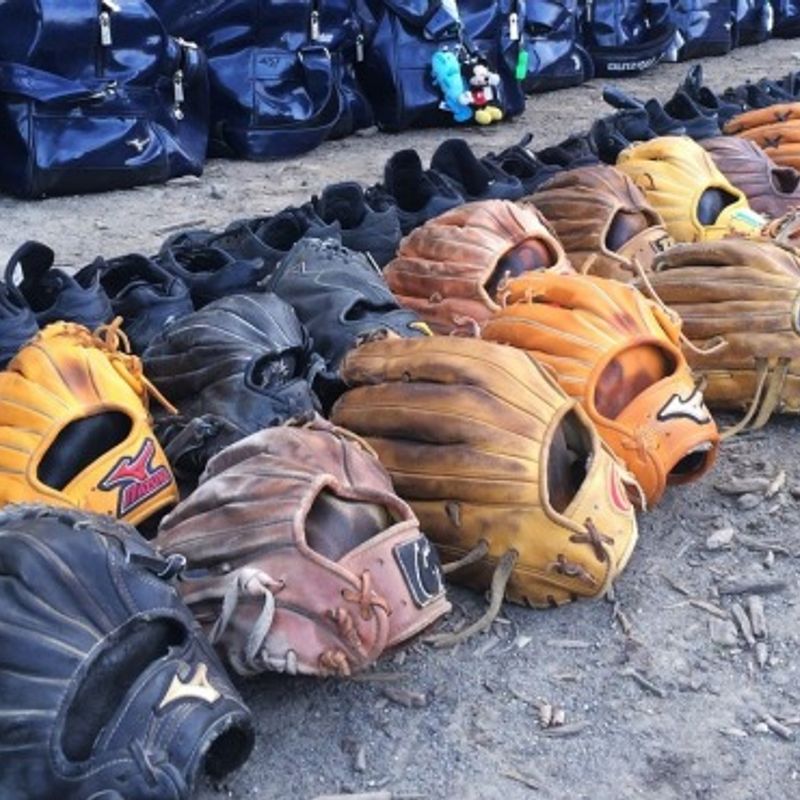 Season: end of March / early April - October
Japan Series: October and November (seven game series)
The most popular sport in Japan? We don't know the stats but, likely, "Yes.". Certainly if we consider the popularity of clubs at school to be an indicator of a nation's most popular sport then baseball is where it's at for the kids in Japan, and it's baseball players that command the highest 'salaries' out of all 'salaried' sports in the country.
Ticket pricing (and thus seating - or the other way round) is wide and varied. On the home page of each baseball team you can find ticket price listings and stadium seating plans. We link to these in the table below. Some of Japan's baseball teams have English-language pages available. Some of these contain the same kind of detail as the Japanese pages, others are more basic.
When looking into how much baseball tickets cost in Japan be aware that for teams that aren't the Yomiuri Giants, when the Giants roll into town, ticket prices will likely go up! Each team seems to have a variety of 'price plans', ticket specials, deals for members, advanced purchase e.t.c. In our tables below we've given the overall price range from most expensive option through to cheapest (standing tickets). Between these extremities is a pretty even sliding scale. There are no larges gaps so, if you know your baseball, think of how the seats go down in quality and knock your price down in grades of 500 - 1,000 yen, as a rough guide.
Central League
Team
City
Stadium

Price range

Notes
Hiroshima

MAZDA

Zoom-Zoom

Stadium

8,000 - 1,700

Easy to navigate Eng site.

Large discrepancies between

ticket pricing on

Eng / Jp pages

Tokyo
Tokyo Dome
6,200 - 1,000

Not all tickets available for purchase

through homepage.

+ 300 yen on all tickets for special

games like season opener

Yokohama

Yokohama

Stadium

8,200 - 1,900

Have an English-language website

Ticket prices only available on

Japanese version

Kobe

Hanshin

Koshien

Stadium

4,500 - 1,900

Price range listed for weekday

games + up to 300 for weekends,

holidays, and Giants games.

Tokyo Yakult Swallows
Tokyo
Jingu Stadium
6,200 - 1,300

Have an English-language website

Ticket prices only available on

Japanese version

Nagoya
Nagoya Dome
11,000 - 1,000

No English available on the

Chunichi homepage
Pacific League
Team
City
Stadium
Price Range
Notes
Sapporo

SapporoDome

12,00 - 1,300

So many varieties and grades for

each seat,

hard to be sure which is which

Listed is the most expensive

price range

Fukuoka

Fukuoka

Yahuoku! Dome

12,000 - 1,800

So many varieties and grades for

each seat,

hard to be sure which is which

Listed is the most expensive

price range


Makuhari
ZOZO Marine Stadium
6,200 - 1,600

So many varieties and grades for

each seat,

hard to be sure which is which

Listed is the most expensive

price range

Tokorozawa
MetLife Dome
16,000 - 1,800

No English available but they do

have Chinese.

Sendai

Kobo Park

Miyagi

8,400 - 1,000

Ticket prices listed for each game

so these prices here may vary

ORIX Buffaloes
Osaka

Kyocera

Dome Osaka

12,000 - 1,800

Says that tickets can be

purchased online in English

but links to Japanese site
Football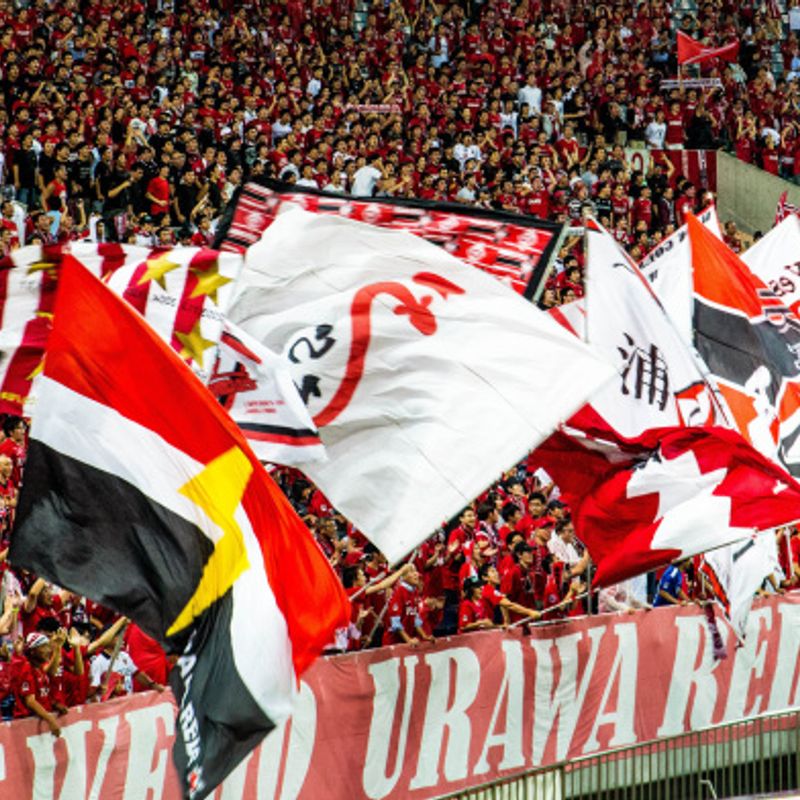 Season: end of Feb - early Dec
If baseball is the established 'top dog' in terms of the commercial value of a sport, football is the contender to the throne. Going back to our school club analogy, we can see more and more youngsters clocking on to the fact that if they join the football club, as opposed to the baseball club, they'll have a better chance of being able to set up games, spend less time standing around looking confused, and won't have to shave their heads and stand to attention like they're in the army whenever the coach decides to amble out from the staff room.
Japan's professional league is still a baby when compared to those set ups in places like Europe, having started in 1993. The top tier of this is the J1 League currently comprising 18 teams. At the time of writing only two of these teams are based outside of Honshu, with almost half being in Kanto.
We haven't detailed the ticket costs for all 18 top football teams in Japan. Instead we've tired to find an even spread of big hitters, past champions, minnows, as well as cover a decent length of Japan's geography. All ticket price ranges are listed in Japanese Yen and are for purchase on match day. Advance tickets are typically up to around 300 yen cheaper.
Team
City
Stadium
Price Range
Notes
Sapporo
Sapporo Dome
5,100 - 1,000

Some home games

played at Sapporo

Atsubetsu Park Stadium

Vegalta Sendai
Sendai
Yurtec Stadium
7,700 - 3,200


Kashima Antlers

Kashima

(Ibaraki)

Kashima Soccer

Stadium

8,500 - 2,800

Have a nice Eng-lang site but

ticket info only

available in Japanese

Saitama
Saitama Stadium
5,500 - 2,500

Have a ticket 'Wonder Seats'

(10,000 yen) but no details on

what that is or how to purchase

FC Tokyo

Tokyo

(Chōfu)

Ajinomoto

Stadium

6,500 - 2,700

Eng-lang info including ticket

info on team homepage

Gamba Osaka

Osaka Pref.

Suita City Football

Stadium

5,500 - 3,000

Eng-lang info including ticket

info on team homepage

'Exciting seats' at 15,500

then a large drop in price to the

next ranking of seat at 5,500

Hiroshima

Hiroshima

Big Arch

5,900 - 2,600

Limited info on Eng. site

Ticket prices in Japanese
To add a bit of context to this, tickets for England's Arsenal FC, generally considered to have the highest ticket prices in the Premier League, range from 4,000 - 14,000 yen at the time of writing.
Ticket prices for Japan national football team matches
Samurai Blue and なでしこじゃぱん (Nadeshiko Japan) are the affectionate monikers given to Japan's top national football teams (men and women respectively). You can find information about these two teams (along with U20s, U18s e.t.c) at the Japan Football Association homepage. There is plenty of English-language information but when it came to finding ticket prices we had to revert to Japanese, pick a 'banner' for an upcoming (or past) match and search ticket prices from there. Prices for national team matches likely depend on the quality of the opposition, the significance of the match, and the venue.
At the time of writing, tickets for an upcoming Samurai Blue match with visiting Syria as part of the Kirin Challenge Cup:
Price range: 8,700 - 2,600 yen
Exceptions: Premium Seats (advance purchase only) 21,000 yen
Venue: Tokyo Stadium (aka Ajinomoto Stadium)
Similarly for a recent Nadeshiko Japan match with visiting Costa Rica as part of the Kirin Challenge Cup:
Price range: 4,600 - 2,600 yen
Venue: Umakana Yokana Stadium, Kumamoto, Kyushu
All of the above are/were for match day purchases.
Sumo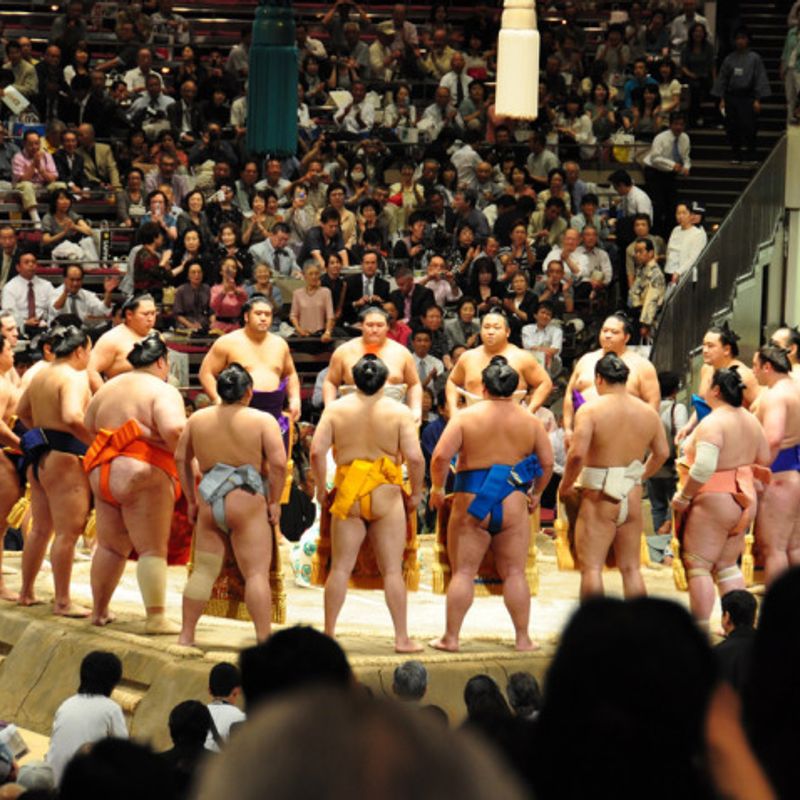 It's difficult to apply our 'school club' analogy to the popularity of sumo as we are yet to be made aware of a school that offers the sport as an option for post-school team building and recreation. Still, sumo could make a strong case as the sport most synonymous with Japan. The lack of Japan-born sumo champions in recent years, however, perhaps reflects a lack of enthusiasm about taking it up (or that the Mongolians are just, well, better suited to it). Either way, it remains a popular spectator sport in its own way, and the top tier Makuuchi division gets wide television coverage.
For a sport that is essentially two massive fellas trying to push each other out of a ring (or get the opponent on the floor of it), it isn't half complicated trying to get to grips with organisational structures, how to become a champion, and how much sumo tickets cost.
Casual sumo spectators will likely by most interested in Makuuchi division tournaments of which there are six spread pretty evenly throughout the year. The table below lists rough tournament schedules for 2018 (based on the 'official' schedules listed on the Nihon Sumo Kyokai site).
Tournament names, in English at least, are lacking in creativity. They are typically referred to as, say, 'The January Tournament'.
| | | | |
| --- | --- | --- | --- |
| Tournament | Location | Venue | Dates |
| January | Tokyo | Kokugikan | ~ Jan 14 - 28 |
| March | Osaka | EDION Arena Osaka | ~ March 11 - 25 |
| May | Tokyo | Kokugikan | ~ May 13 - 27 |
| July | Nagoya | Aichi Prefectural Gymnasium | ~ July 8 - 22 |
| September | Tokyo | Kokugikan | ~ Sept 9 - 23 |
| November | Fukuoka | Fukuoka Kokusai Center | ~ 11 - 25 |
Using what looks to be the 'official' sumo site, Nihon Sumo Kyokai (日本相撲協会) we can only find ticket prices for those tournaments that still have seats available, or have tickets that have been made available for purchase. Still, they do have some useful English-language information which includes ticket purchasing information and forms with which to do so.
We did head over to BUYSUMOTICKETS.COM which already has schedules and ticket prices listed for 2018. Comparing the ticket prices listed here with those limited listings on the Nihon Sumo Kyokai site seems to reveal that prices are very similar across all tournaments.
Ticket pricing for sumo tournaments in Japan
Ringside Seats: ~ 15,000 yen
In the case of ringside seats, due to the risk of a sumo wrestler landing on spectators these seats are restricted to those aged six and over. Eating, drinking, and recording of any kind are prohibited in these seats.
Box Seats: 7,000 - 12,000 yen per person
Box seats can accommodate 1 - 4 persons with some box seats being one person only.
Chair Seats / Arena Seats / General Admission Seating: 2,500 - 5,000 yen
These are the 'cheap seats', you might say
Purchasing tickets for baseball, football, and sumo in Japan
To be honest, how to buy tickets for Japan's sporting events would require a post in and of itself. The ticket prices listed in this post were taken directly from the source, i.e. the homepages of respective teams and organisations all of which provide methods for buying tickets online. Typically 'buy ticket' links take you to 3rd party ticket vendors, although prices will not vary (except for maybe some small admin fees).
Convenience Stores
Tickets for sporting events in Japan are usually available for purchase from convenience stores. These convenience stores all have their own 'touch-screen' machines through which tickets can be bought for all manner of events, not limited to sports.
金券ショップ (Kinken Shop)
Any sizeable train station in Japan will have nearby a ticket shop (general name kinken shop) selling cut-price tickets for a wide variety of events (as well as Shinkansen tickets). Don't get too excited about the discounts on offer at these places (you're usually looking at a few hundred yen at best). Still, if you're struggling to get tickets online or from other sources maybe a kinken shop will have what you are looking for.
Match day purchases
For the best seats, turning up on match day and hoping for, literally, the best isn't recommended. The same might be said for crunch matches, local rivalries or when the big guns roll into town. At all other times though, for baseball, football, and sumo, those 'cheap seats' high up in the rafters are almost always available.
Have you been to any major sporting events / matches in Japan? How much were your baseball, football, sumo tickets and what do you think of ticket prices in general in Japan? Let us know in the comments.
See us on ...
Twitter: @City_Cost_Japan
Facebook: @citycostjapan
Images:
Football: Aussie Assault Flickr License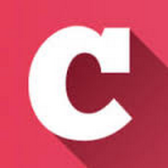 A Q&A and blogging community about life in Japan (plus a load of life-in-Japan stats!). Get your questions answered, share your experience! | Inquiry -> KyodoNewsDigital International Media | Tokyo, Japan | +81 3 6252 6402
---