Oct 21, 2015
"With the country looking towards the 2020 Olympics & Paralympics, we will once again have to consider the meaning of omotenashi (hospitality). Should the circumstances surrounding bathing (in hot springs/public baths) be changed?"
So kicks off an article in the Mainichi Shimbun under the headline 'Tattoos: The Move to Relieve Restrictions On Bathing, with the Increase in tourists, how about covering them with a plaster?' (this writer's translation) (Original article: 入れ墨:入浴制限緩和の動き 訪日客増え、シールで隠せば Oct. 21, 2015).
Of course, the article is referring to the perception of tattoos in Japan as being none too favorable. Entering a public bathing facility in Japan, covered in ink, has the possibility of being as warmly received as a 'floater' in the swimming pool back home.
However, the article sites that there are rumblings of change afoot. An increase in visitors to these shores (currently at an all-time high), has opened people's minds to the idea that tattoos don't necessarily equate to gangsters, foul mouths and general thuggery. There are concepts such as fashion and religion, too.
Some bathing facilities have already begun to dip their toes into the warm waters of acceptance. Not yet implementing a full deregulation of the rules, they are, however, allowing entrance to tattooed bathers who can cover their ink with a plaster. In the case of a facility in Saitama, a 12.8 by 18.2 cm plaster. One presumes they had a meeting to come up with those dimensions. The new regulations have received little opposition from locals so far. Encouraging signs.
There could still be a long way to go. Unbeknownst to this writer, the beaches around sunbathing hot spot Kamakura have restrictions on tattoos in place as they are frowned upon by locals. Smoking, getting drunk, littering in the sea, and encouraging members of the opposite sex to go to the bathroom with you … tolerable, it seems. Tattoos however …
Whether people like it or not, though, change seems inevitable. In 5 years time, an army of inked-up visitors will arrive on these shores, and, spirit of omotenashi aside, one can't help but feel that market forces will want to make them (and their money) as welcome as possible. Including at public bathing facilities. For now, hopes rest on the humble plaster.
Quite what happens after the Olympics is anyone's guess. Maybe the next step will be to let us in with swimwear! Here's hoping!!!
Join in the debate; Should Japan be more tolerant of tattoos? Is it right that they are relaxing rules to accommodate visitors from overseas? Leave your comments below.
Twitter: @City_Cost_Japan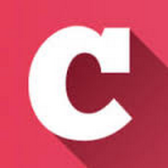 A Q&A and blogging community about life in Japan (plus a load of life-in-Japan stats!). Get your questions answered, share your experience! | Inquiry -> KyodoNewsDigital International Media | Tokyo, Japan | +81 3 6252 6402
---