Nov 15, 2016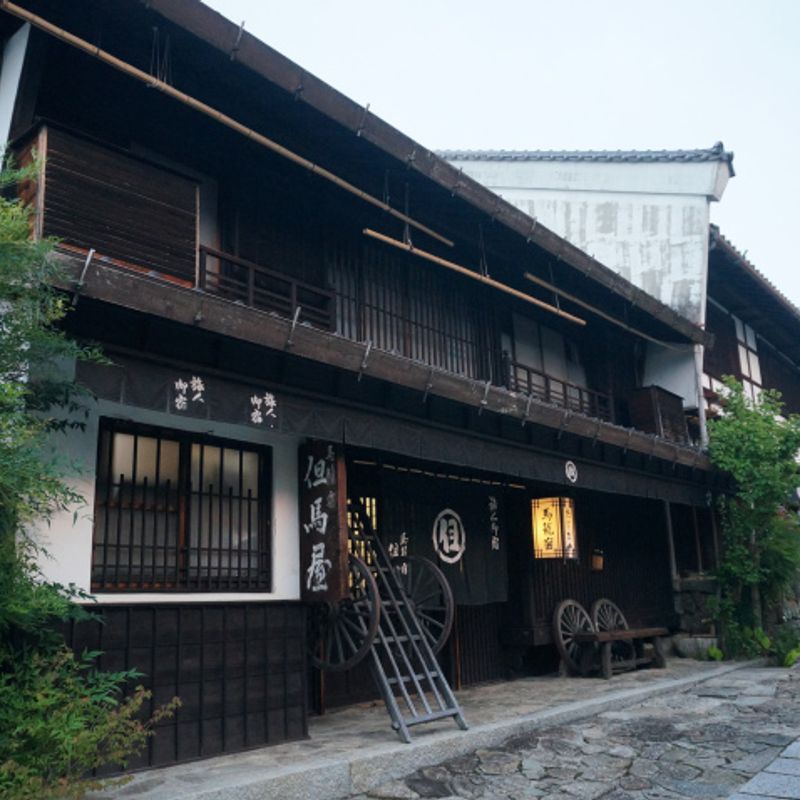 A huge part of the 'Japan' experience is the ability to interact with the Japan of old; visiting historical sites, seeing kimono clad ladies on the streets, eating ancient snacks, getting snaps worthy of a glossy coffee table book and, of course, staying in the nation's much storied ryokan, those 'traditional' lodgings where someone sneaks into your room to make up your futon. Well, that amongst other touches that make up the 'ryokan' experience. As with many things over here, Japan's ryokan perhaps have a reputation for being expensive. They needn't always be thus. How much to stay in a ryokan in Japan then? We take a look a variety of 'Best in Class' establishments across the country to get a gauge of the costs.
Ryokan could perhaps trace their roots back to the Edo period, as accommodations that sprung up along trade routes, providing a resting place for travellers. They were simple affairs; wooden houses, tatami rooms, common baths, and dining halls where everyone gathered during meal times.
That notion of ryokan hasn't really changed much, and they remain one of the best ways to "feel" Japan. However, ryokan proprietors have shown some savvy to keep these things on the map, so to speak. Today, Japan travellers are presented with a variety of operations that cater to varying budgets, tastes, and just how much of 'old Japan' the traveller can take.
So, to business; some of the "best in class" ryokan from around Japan, and how much it might cost to stay the night.
Most Luxurious
People are now more willing to spend to experience, and ryokan have proved themselves more than happy to accommodate with the emergence of high-end establishments across Japan. These luxurious ryokan top hospitality and comfort, sometimes putting the 5-star hotel to shame. Staying at one of these places is definitely a destination and experience in and of itself. Answers as to how much it costs to stay in these ryokan might best be delivered with a stiff drink.
All about a luxurious vacation
Gora Kadan

A member of the French organisation Relais & Chateaux, this Hakone ryokan sits on the grounds of a former summer villa used by the Imperial Family. And it has prices to match. Such illustrious credentials and a proximity to Tokyo makes Gora Kadan a favored spot for the capital's elites and celebs.

| | |
| --- | --- |
| Location | Gora, Hakone-Machi, Ashigara-shimogun, Kanagawa, Japan |
| Web | http://www.gorakadan.com/index_english.html |
| Price | A single occupancy can set the solo traveller back some 70,000 yen, going up to 150,000 yen for one of the suites. These rates are half-board (breakfast and dinner). Sharing might be the way to go for most; 50,000 - 90,000 yen based on two people per room. At these kind of prices one needn't worry about onsen waters being soiled by the riffraff. You'll likely have your own private soaking spot. |
A 5-star hotel-like ryokan
Bettei Otozure
This place blurs the boundary between ryokan and regular (well, luxury) hotel, promising an insular stay away from the outside world. Carefully manicured surroundings, walkways and over the top hospitality can be expected in this space. Do note that since they promise immaculate serenity and peace, kids under the age of 13 are not allowed. Word on the web is that Bettei Otozure has seen visits from celebs, too, although we were unable to turn up any names. Perhaps a sign then that the people here run a tight ship.
| | |
| --- | --- |
| Location | Yumoto Onsen, Nagato-shi, Yamaguchi |
| Web | http://www.otozure.jp/ensma/rooms.html |
| Price | Plans from 23,000 - 100,000 yen per person per night (the latter with aroma treatment course included) cheaper plans look to be 'breakfast only'. |










Simple & down-to-earth
At the other end of the spectrum are the bare basic ryokan. The truth is these places are the ones that have stayed true to the essence of the word ryokan - providing simple lodging for the traveller in Japan.
Budget ryokan
Ryokan KATSUTARO
Unassuming Ryokan KATSUTARO isn't the easiest place to find but is worth digging out for a wholesome, and budget friendly, stay in Tokyo. You can walk here from Ueno Station but it's a fare click. Much better to access from Nezu Station, at least for when you're dragging the suitcase.

From the outside it has more the vibe of a regular home. Inside though, Ryokan KATSUTARO is simple and thus rather charming, although you're staying here more for the practicality rather than the 'postcard Japan' experience.
Rooms at the cheaper end will mean sharing a shower room.

| | |
| --- | --- |
| Location | 4-16-8, Ikenohata, Taito-ku, Tokyo |
| Web | http://www.katsutaro.com/ryokan_index.html |
| Price | Starting at 5,500 yen for a one-person room without bath to 20,240 yen for a room for 4 with bath. No breakfast but there is free coffee and Wifi (You see, these ryokan know how to adapt). |










Window to Japan
Staying in a ryokan is like a crash course in Japanese culture. You will most likely be sleeping in an old building repleat with traditional Japanese furniture, having your meals and taking your baths in true Japanese fashion. If you should be lucky, the most well preserved ryokan tend to be located next to or near historical landmarks, enabling you to have a total Japanese experience.
In the middle of historical Kyoto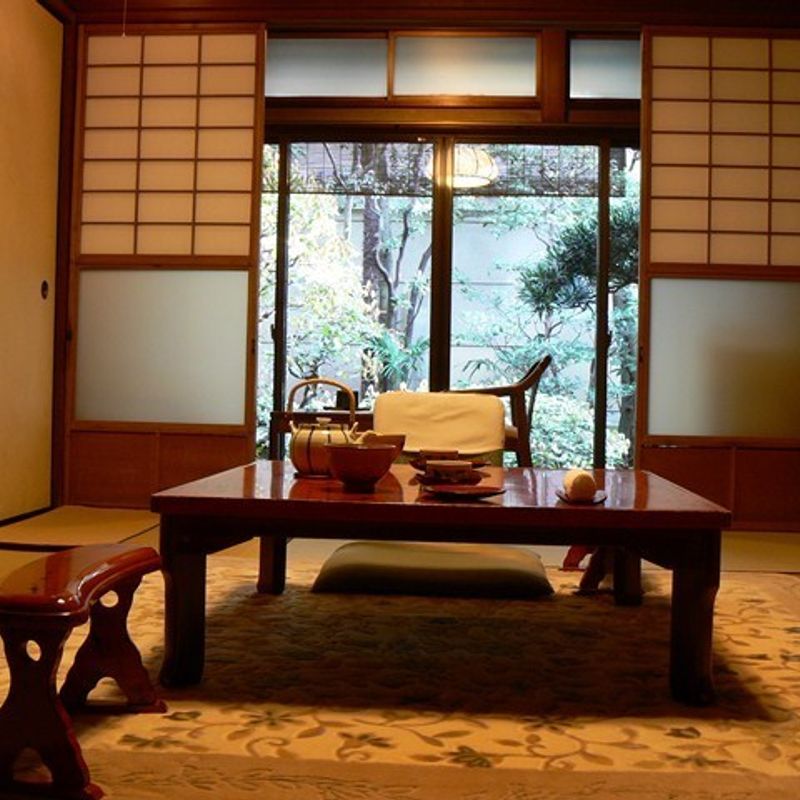 Hiiragiya Ryokan
A ryokan with much history, carefully curated and taken care of by six generations of the same family. Guests here will likely feel the family's passion and intent to share their abode with those who are looking for a home-away-from home experience (albeit one that is very Japanese). Many famous men and women writers from all over the world, scientists, artists, politicians as well as royals have put their feet up here. There's something in the air at Hiiragiya Ryokan that writers seem to have found conducive to the flow of their pens.
| | |
| --- | --- |
| Location | Nakahakusancho, Fuyacho Anekoji-agaru, Nakagyo-ku, Kyoto, Japan 604-8094 |
| Web | http://www.hiiragiya.co.jp/en/introduction/ |
| Price | Main bldg: 34,000 - 90,000 yen / New wing: 38,000 - 60,000 yen (per person per night, inc dinner and breakfast). |
Majestic view of Mt. Fuji
Konansou
Just imagine soaking in the onsen tub with an unobstructed view to Mount Fuji. The experience is just unforgettable and would be hard pushed to be more 'Japanese'. Konansou has also been voted the most popular ryokan in Japan according to website 'selected-ryokan' (http://selected-ryokan.com/ranking - rankings could have changed by the time you read this). It would be churlish to leave it off our list then. This being said, there are loads of ryokan offering a Mt. Fuji view. It should also be noted that, even at this proximity, the mountain likes to remain covered. Stark contrast then to onsen requirements that bathers need to get their kit off!
| | |
| --- | --- |
| Location | 2-4020 Funatsu, Fuji Kawaguchiko-machi, Minamitsuru-gun, Yamanashi-ken |
| Web | http://www.konansou.com/ |
| Price | Plans from 16,000 - 38,000 yen per person per night. Cheaper plans are breakfast only. |
For history buffs
The concept of a ryokan is a rather ancient one, hence, it wouldn't really be a coincidence if you are re-living history.
One of the oldest ryokan in Japan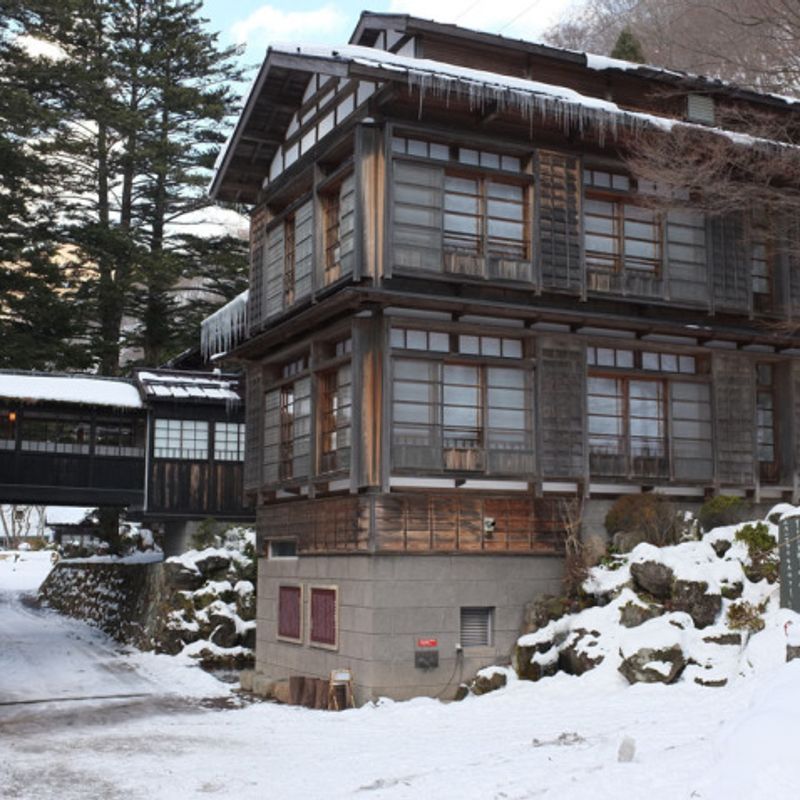 Ryokan Houshi
Established in the year 718, Houshi was once adorned the title of oldest hotel/ryokan in the world, let alone Japan. Not sure about this anymore as a bit of web research will reveal other claims to that title. Anyway, this place is very old! Apart from its age, an astonishing fact about Ryokan Houshi is that it has been managed by the same family for the past 46 generations. Almost unheard of anywhere. The place has preserved its olden day grandeur and staying here could be like traveling back in time to appreciate Japan from her earlier days.
| | |
| --- | --- |
| Location | 46ワ, Awazu-machi, Komatsu-shi, Ishikawa-ken |
| Web (Jp) | http://www.ho-shi.co.jp/ |
| Price | From ~ 9,720 yen for a standard plan to ~ 45,000 yen. If you are looking to splurge, a night in a Meiji era pavilion can cost you up to 130,000yen. All plans usually with breakfast and dinner, plus access to hot springs/onsen. |
Old ryokan on a road where time has stood still
Tsumago Fujioto
Nestled along the Nakasendō, an old trade road between Edo and Kyoto, in the post town of Tsumago, here you can really feel the history of the area. This is one of the two fully preserved towns along the old trade road, where time has stood completely still for the past couple of hundred years.
Fujito is a self-described 'traditional inn' with it's own Japanese gardens, serving the same local cuisine as enjoyed by samurai and shogun all those years ago.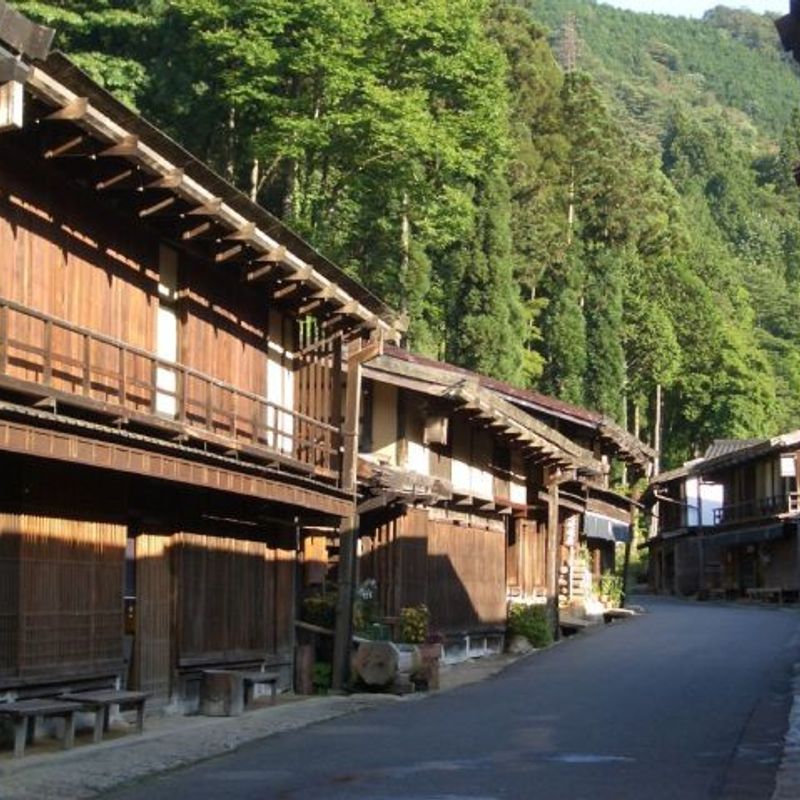 (Tsumago street)












Following the famous
Most ryokan have a fair bit of history, some of them are actually former homes of the famous from bygone eras. As such, a stay in this kind of ryokan in Japan can feel like you are living in the museum, or it can also be a place to see and be seen. Let's look at how much it is to stay in such storied ryokan.
Dignitaries who stayed there
Kansuiro Ryokan
Designated as a Registered Cultural Property of Japan, the people behind Kansuiro Ryokan describe their lodgings as "... the hotel where old Japan is alive ...". An illustrious list of characters have passed through here including Shoguns, famous politicians, country leaders, royals, authors, as well as celebrities. Sun Yat-sen (founding father of the Republic of China), Mitsukuni Mito (feudal lord), and Soseki Natsume (the one with the cat) are just a few names that can be reeled off. Staying here feels like you can literally interact with history!
| | |
| --- | --- |
| Location | Tonosawa, Hakone Machi, Ashigara-Shimogun, Kanagawa-ken |
| Web | http://www.kansuiro.co.jp/eng/kansuirouguide.html |
| Price | A wide range from 17,280 to 62,640 yen depending on the number of people as well as room type. The price includes dinner and breakfast. |
Famous for being famous
Tawaraya
Apparently the best kept secret in the world, a 6-star ryokan for more than 300 years, enjoyed by many heads of state. All that being said, there are plenty of glowing reviews of Tawaraya Ryokan doing the rounds, so word seems to be out.
Nicely blended into the city of Kyoto, Tawaraya is surprisingly tranquil, allowing people to just indulge in the art and history of the place.
| | |
| --- | --- |
| Location | Fuya-cho, Kyoto-shi, Nakagyo-ku, Kyoto |
| Web | http://www.ryokan.or.jp/inn/58900 |
| Price | Between 42,263 to 84,525 yen depending on room type. This price includes in-room dinner and breakfast. |
Modern day ryokan
Ryokan that have modernised the traditional concept of communal living.
Ryokan Tokyo Yugawara
By 'new style' it looks like they mean more budget-friendly and user-friendly. This place offers loads of cultural experiences/classes, community areas, table tennis etc. Has the vibe of a ryokan geared up for backpackers basically, but it looks accessible, well organised, and a lot of fun.
Location
742 Miyakami Yugawara-machi Ashigarashimo-gun, Kanagawa-ken
Web
http://theryokan.jp/yugawara/en/
Price
Room only (no meals).

Deluxe Japanese style room from ~ 5,100 yen per person (based on 4 people sharing)

Standard Japanese style room from ~ 5,400 yen per person (based on 2 people sharing)

Single bed in 14-bed dormitory - 2,700 yen per person

Unusual ryokan
Providing experiences differentiated from other ryokan in Japan. For those who want their experience traditional, but with a twist.
The one with plenty of cultural 'plans'
Sadachiyo
A short walk from Tokyo tourist Mecca Sensō-ji, Sadachiyo certainly has the location befitting of a traditional Japanese inn. Whilst the English-language version of Sadachiyo's homepage is accessible and covers all the essentials it doesn't mention any of the 江戸趣味プラン / Edo Hobby Plans that this ryokan offers. These plans offer guests the chance to get involved with some of the traditional forms of leisure enjoyed by Asakusa residents during the Edo Period. There a plenty of 'hobbies' to choose from; taikomochi (Japanese kind of court jester), rakugo (traditional storytelling), kamikiri (traditional paper cutting), shamisen (Japanese string instrument) and more. It looks like these courses can be chosen as part of the dining experience at Sadachiyo, or as part of an overnight plan.
| | |
| --- | --- |
| Location | 2-20-1 Asakusa,Taito-ku,Tokyo |
| Web | http://sadachiyo.co.jp/en/ |
| Price | Single rates at ~ 14,000 yen per room per night. Rooms for two: ~ 20,000 yen. If you can squeeze six people into your group, a room here could be ~ 50,000 yen between all of you. These rates don't include meals. Breakfast is 1,500 yen. A 16-dish dinner extravaganza, 12,300 yen. |
Old ryokan on a cliff
Yoshigaura Onsen Lamp no Yado
The fact that this ryokan resides on a cliff seems reason enough to brand it 'special'. The area in which it is located is also home to one of Japan's power spots (if you believe in that sort of thing). Scroll through the onsen's photo gallery and be sure to look out for the image with 'Power Hole' emblazoned across it. Cheap giggles aside, Yoshigaura Onsen Lamp no Yado certainly makes the most of its precipitous location with some splendid looking viewing platforms allowing guests to soak in the surrounds.
Expect amazing views from the ocean facing rooms here to provide a breath-taking experience, a perfect place for a serene hideaway.
Part of a temple
Eko-in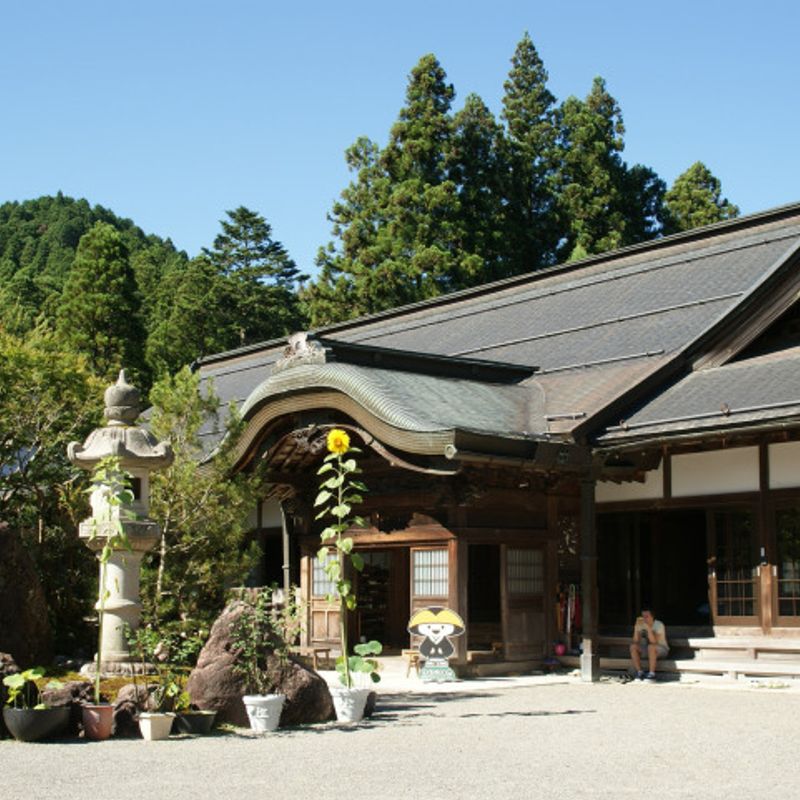 The slopes of Koyasan in Wakayama are a popular place to experience an overnight stay in a temple/ryokan in Japan. There are plenty of places to stay on the mountain so it pays to do your research. Prices are often high in these parts.
The ryokan Eko-in is part of an ancient Buddhist temple. By being in a temple, guests are welcomed and encouraged to make use of the meditation halls and attend lessons in sutra writing or even a visit to the cemetery at night! Food is expectedly vegetarian. All the rooms have a fantastic view of the inner garden and one of them even has an en-suite onsen. For everyone else, there are also gender divided onsen in the temple. Guests are expected to eat in their own rooms.
| | |
| --- | --- |
| Location | Koyasan, Koya-cho, Ito-gun, Wakayama |
| Web | http://www.ekoin.jp/en/ |
| Price | Prices range from 10,000 to 15,000 yen per person per night. |
All of the above are just a taste of what to expect in terms of the ryokan experience and how much they cost to stay in. However, we hope to have provided a pretty broad spectrum of what's on offer and thus an idea of the kind of budgets this kind of accommodation in Japan can cater to.
Have you ever made used of a ryokan in Japan? How much did it cost to stay for the night? Let us know about your 'ryokan in Japan' experiences, tips, and recommendations in the comments below.
Images:
Top: Andrew and Annemarie Flickr License
Hiiragaya Ryokan (from 2009): Paul Arps Flickr License
Ryokan Houshi (from 2011): veroyama Flickr License
Tsumago: Jordi Marsol Flickr License
Eko-in: Raphaël Thiémard Flickr License
See us on ...
Twitter: @City_Cost_Japan
Facebook: @citycostjapan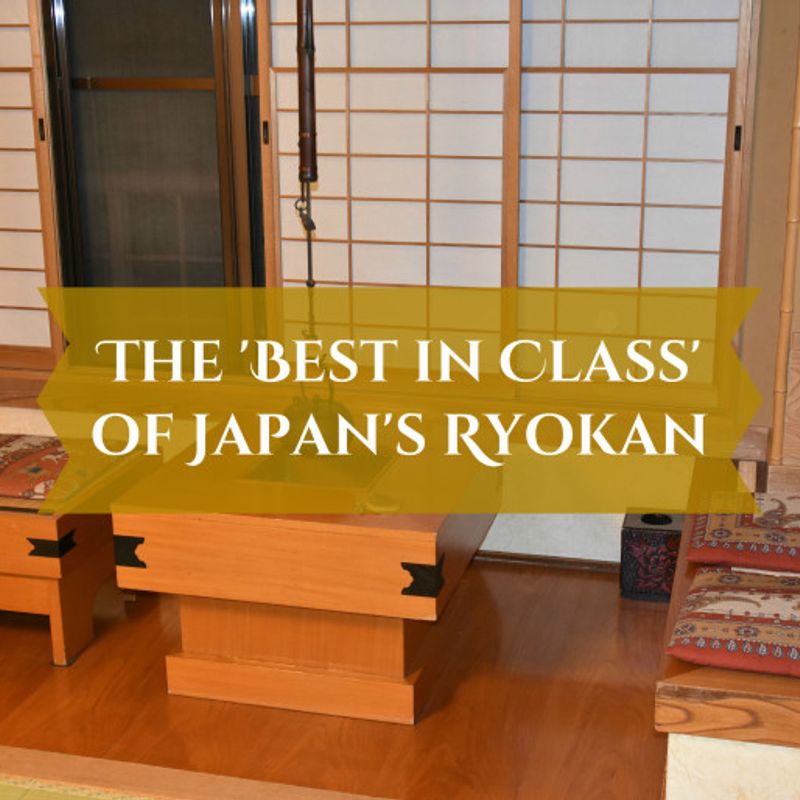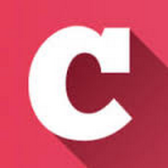 A Q&A and blogging community about life in Japan (plus a load of life-in-Japan stats!). Get your questions answered, share your experience! | Inquiry -> KyodoNewsDigital International Media | Tokyo, Japan | +81 3 6252 6402
---