Mar 7, 2018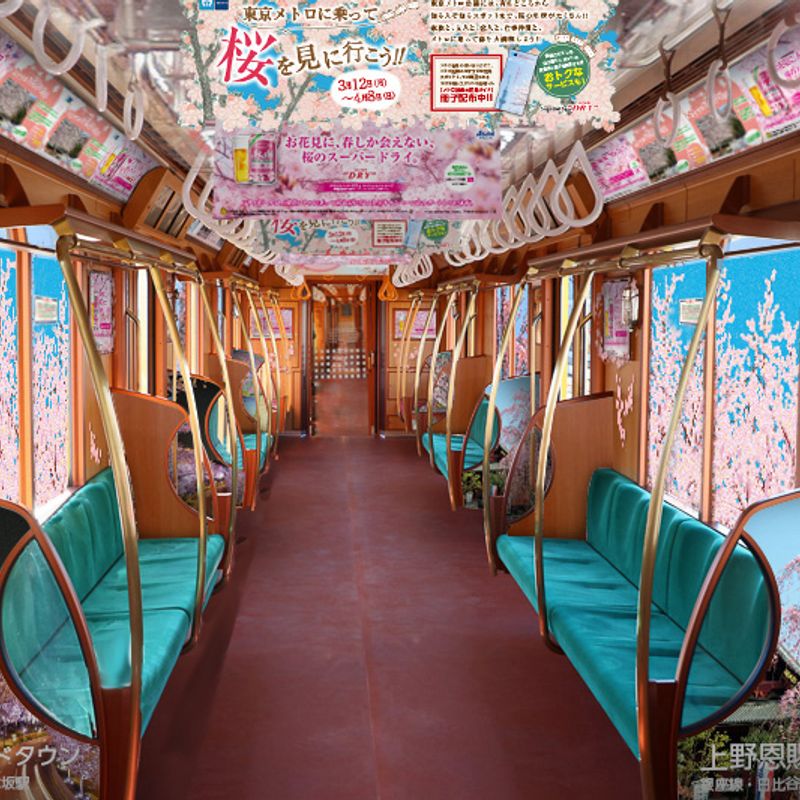 Tokyo Metro has announced the operation of a specially decorated "Sakura Train" as part of a campaign designed to help passengers get the best out of the cherry blossom viewing (hanami) season in the Japan capital this year.
The "Sakura Train" (桜トレイン) features a carriage decorated with Japan's famed sakura (cherry blossom) flowers which will be in operation on one of the Tokyo Metro Ginza Line "1000 series" trains (set 1140) between Asakusa and Shibuya stations from March 12 to April 8.
Tokyo Metro 1000 series trains were introduced to the capital's underground lines in April 2012. The trains' classic retro carriages are modelled on those that were originally put into service on the Ginza Line when that began handling services in 1929. The line is the oldest subway line in Japan as well as East Asia.
The rich interiors of the Tokyo Metro 1000 series trains feature brass-colored baggage railings, panelling with wood finishes, and period light fittings. Carriages are distinctive from the outside due to their bright yellow exterior.
As part of the campaign (supported by Asahi Beer) Tokyo Metro will also be releasing "Tokyo Hanami Guides," available from racks at most Metro stations from March 12 in Japanese, English, and Chinese.
Times of operation for the "Sakura Train" may vary from day to day. A special site covering the train's daily schedule is set to be launched at midnight on March 12.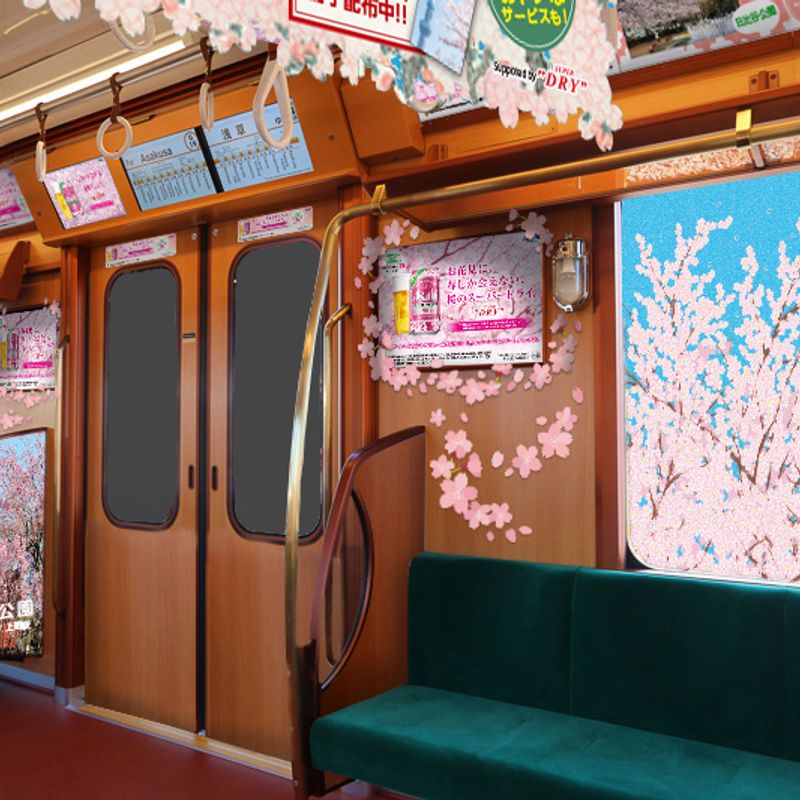 Will you be taking in the hanami / cherry blossom viewing experience in Japan in 2018? Share your best hanami spots in the comments.
Source and images: PRTIMES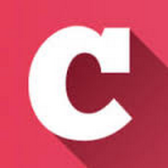 A Q&A and blogging community about life in Japan (plus a load of life-in-Japan stats!). Get your questions answered, share your experience! | Inquiry -> KyodoNewsDigital International Media | Tokyo, Japan | +81 3 6252 6402
---
1 Comment
Great idea, the train looks very beautiful. I hope I will have the chance to sit in one of those.