Sep 27, 2017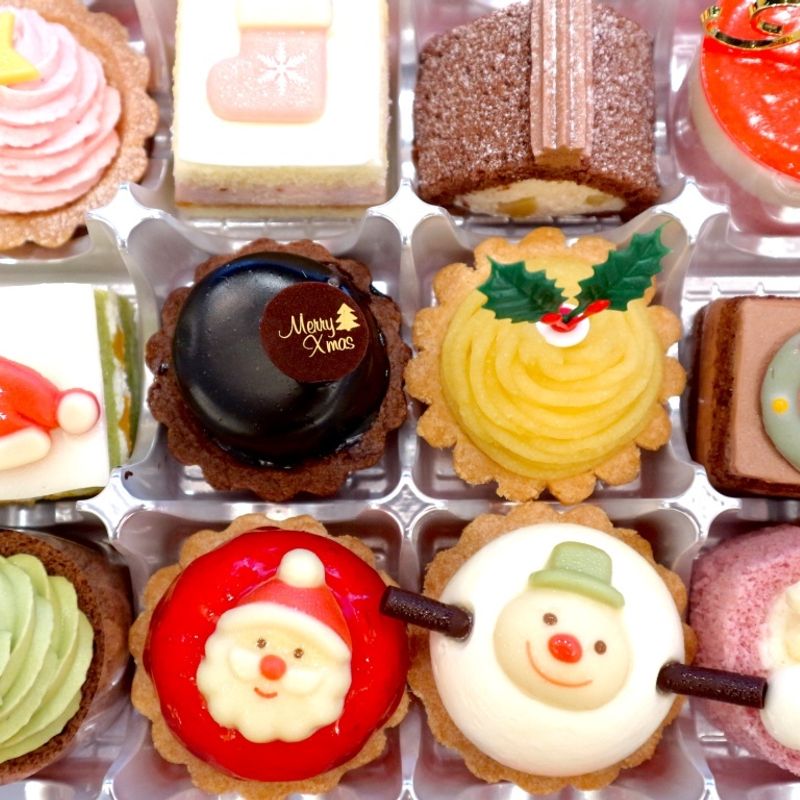 Japanese confectioner Ginza Cozy Corner held an event at one of their cafes in Ginza, Tokyo today, announcing a Christmas cake lineup for 2017.
With a focus on variety of situation along with the photogenic, this year's Christmas cake theme was revealed as "Christmas Market in Cozy Corner". This being Japan, the confectioner's festive cake collection is far removed from the dead-weight, dried-fruit cakes we might be familiar with back home. Of course, the Japanese Christmas classic strawberry shortcake is present and correct among a collection the marquee offering of which looks like being the "Happy Merry-go-round" (ハッピーメリーゴーランド), a fantastical combination of strawberry cream, white chocolate mousse and light, fluffy shortcake (we tasted it) whipped up into a design inspired by a Christmas market, well, merry-go-round.
Traditionalists will be pleased to see a Yule log (ブッシュドノエル) taking its rightful place in the festive Cozy Corner cake lineup, alongside more sophisticated offerings for the discerning adult (Christmas Chocolat / Mont Blanc), and those cakes that can best be described as "cute", in particular the "Bear's Chocolate Cake" (くまさんのチョコレートケーキ) and the "Cozy Snowman" (コージーゆきだるま). A personal favorite was the "Christmas Furui" (クリスマスフリュイ) a more refreshing combo of five fruits (including mango, orange, and grapefruit) with a cheese mousse and raspberry jam - a nice counter to the traditional festive heaviness!
Check out our gallery of Cozy Corner Christmas cake images. Cakes are available to order in time for the festive season in Japan, from next month.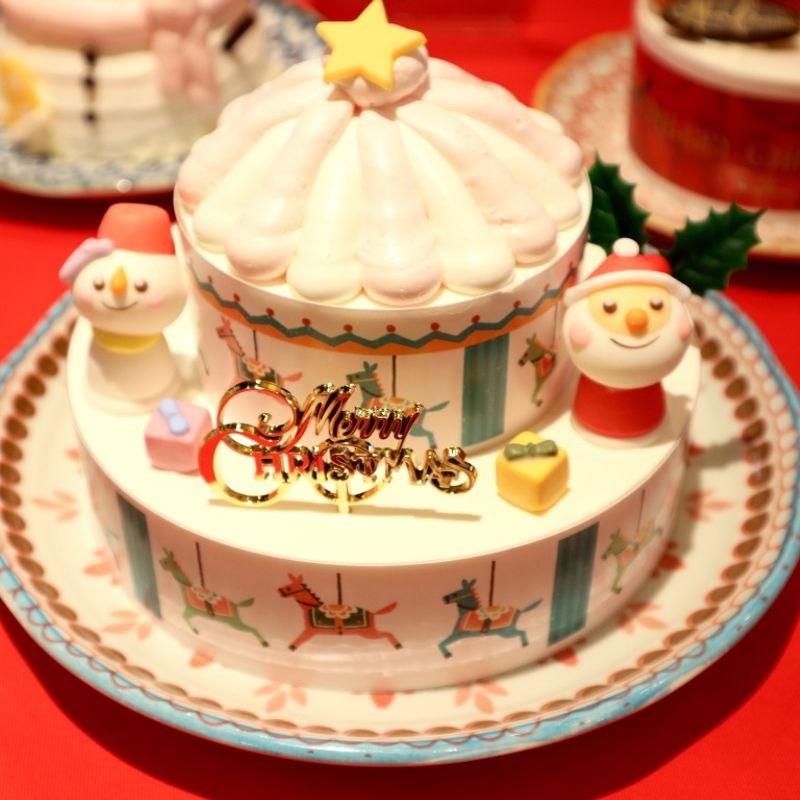 (Happy Merry-go-round / ハッピーメリーゴーランド)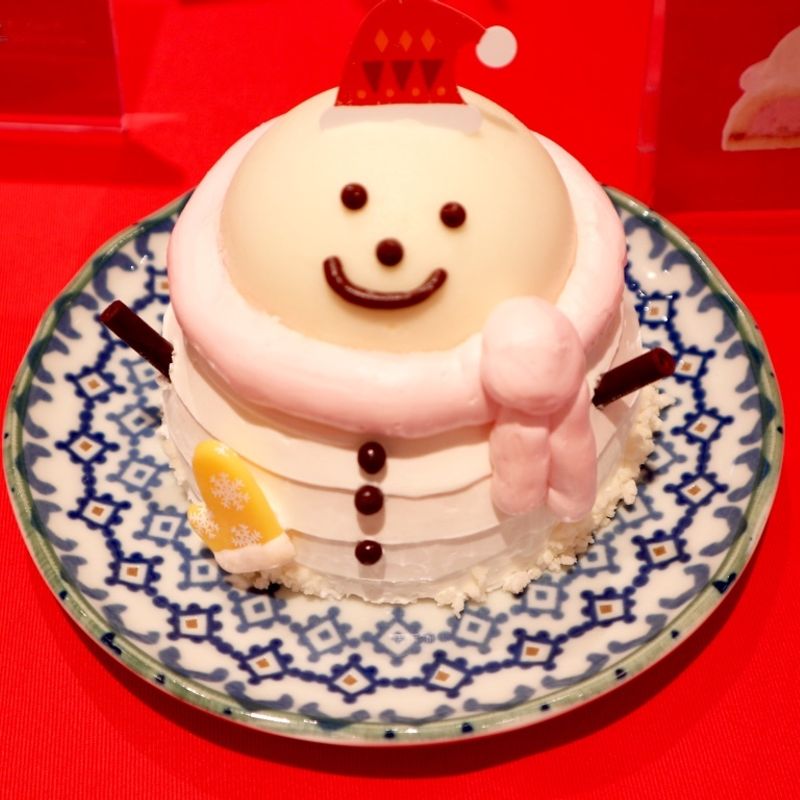 (Cozy Snowman / コージーゆきだるま)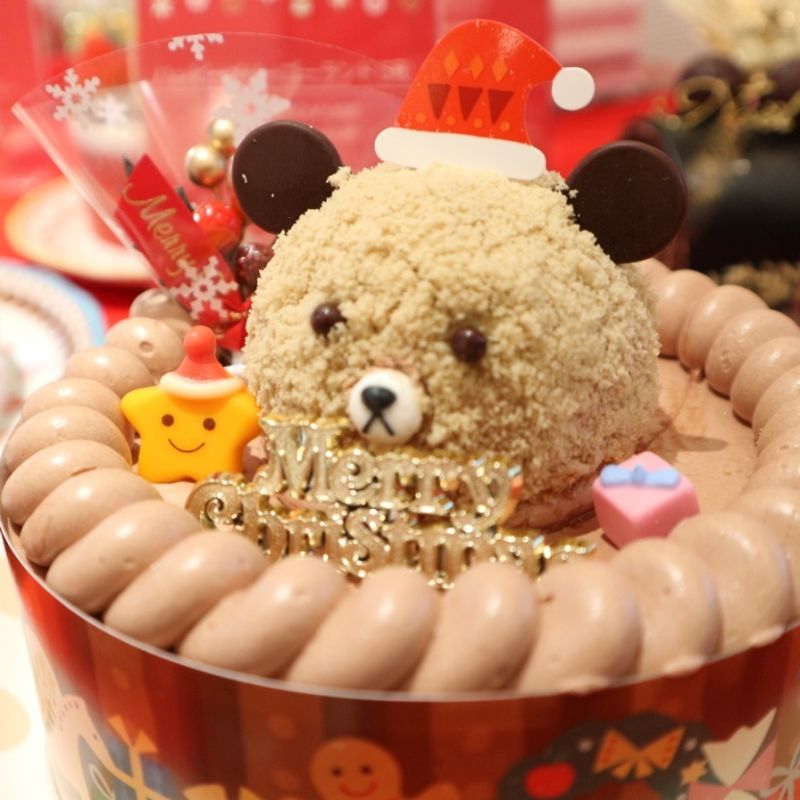 (Bear's Chocolate Cake" / くまさんのチョコレートケーキ)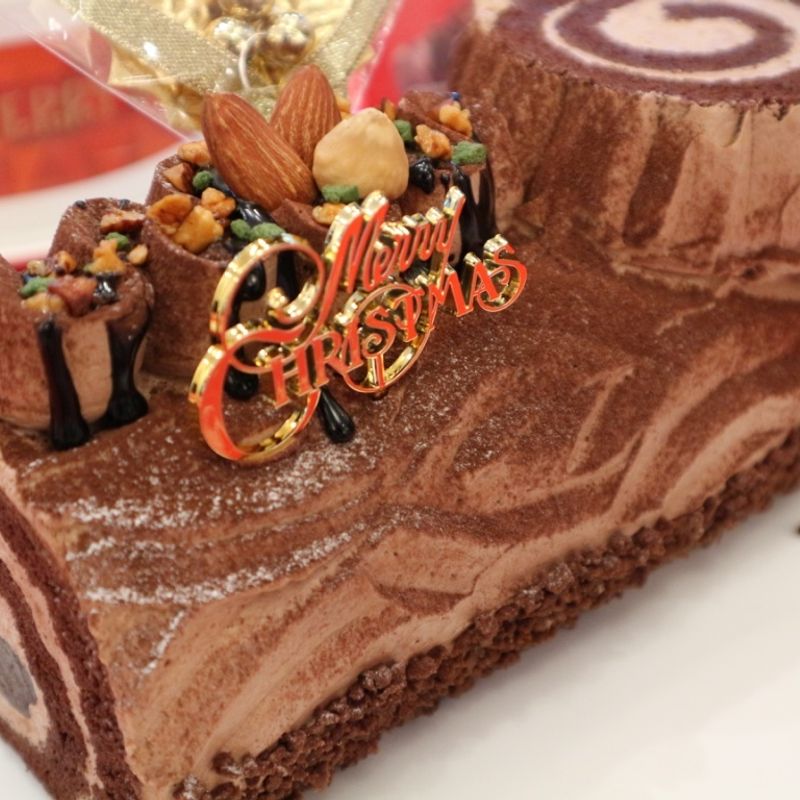 (Yule Log / ブッシュドノエル)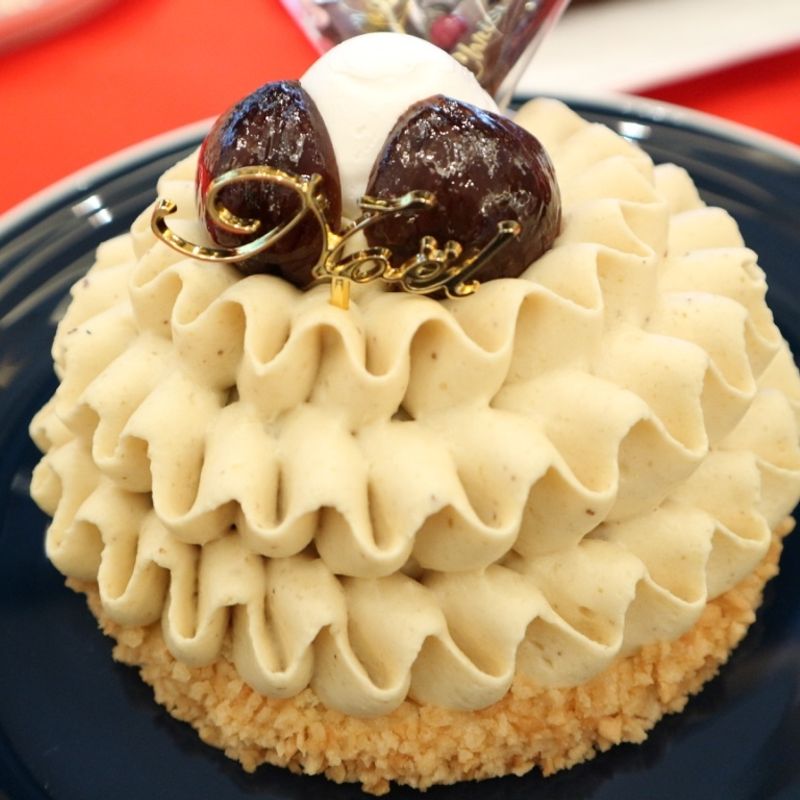 (Mont Blanc - with Kumamoto chestnut)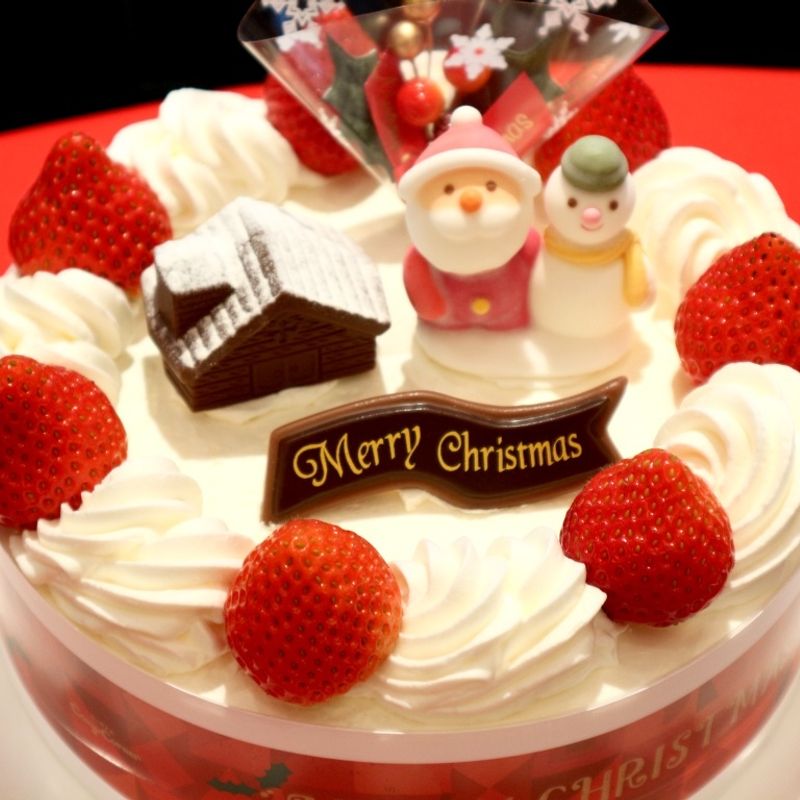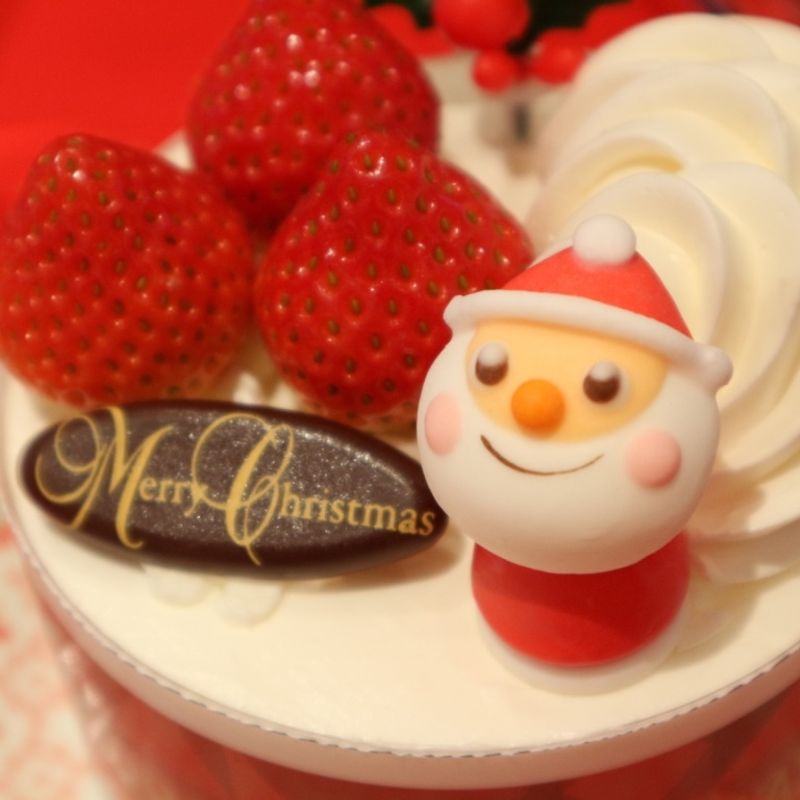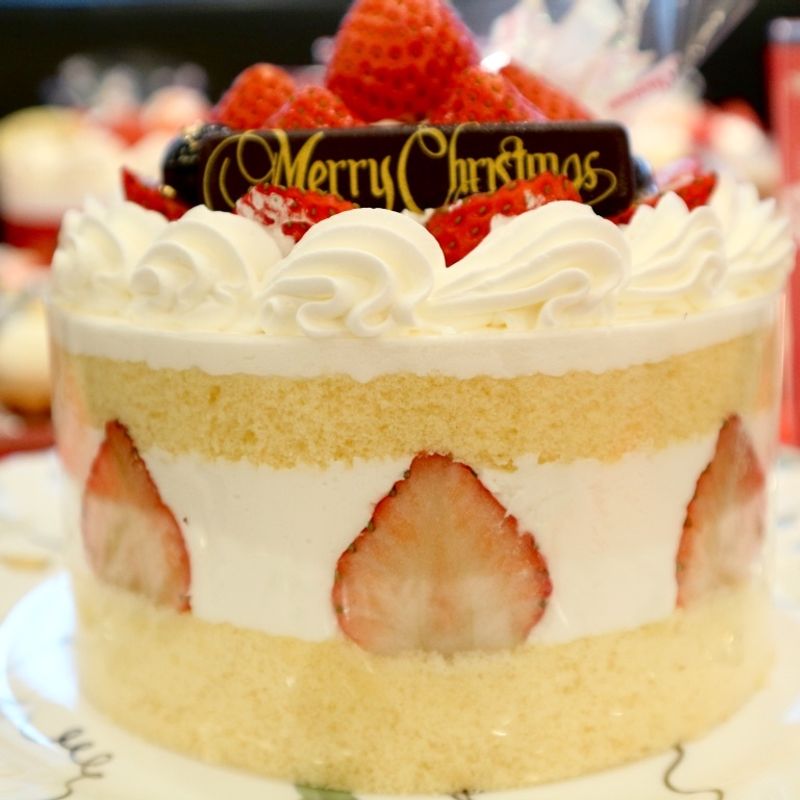 (No Christmas in Japan can be complete without a strawberry shortcake)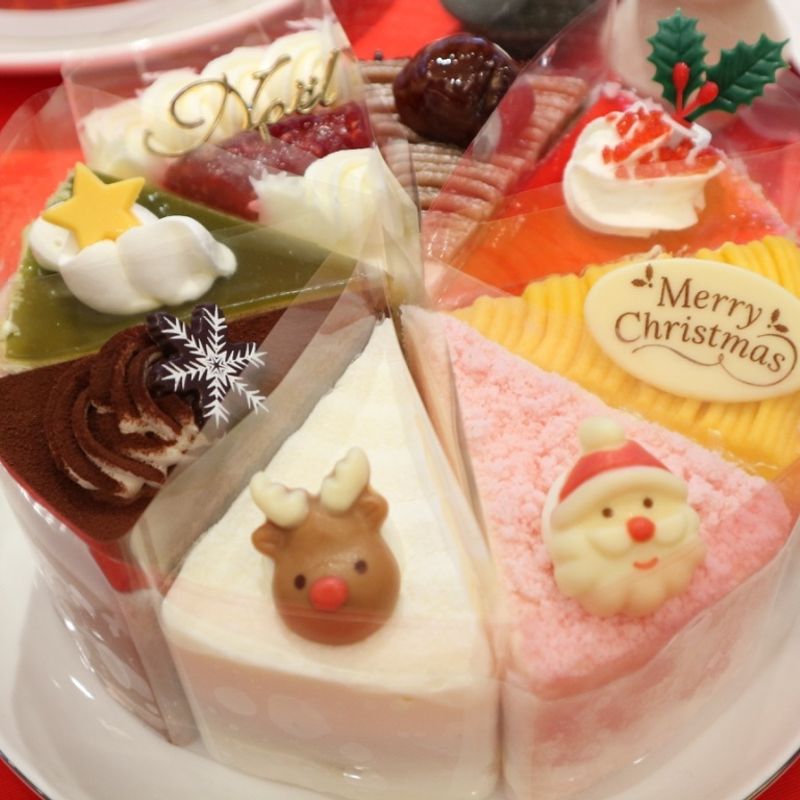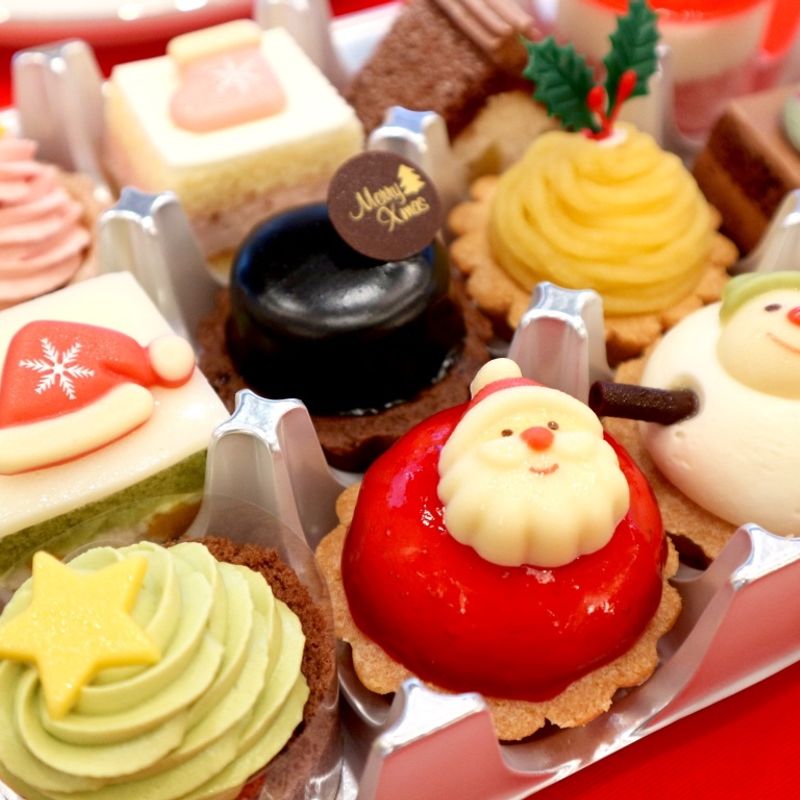 (Buffet-style cake collections)
The folks at Ginza Cozy Corner also used the Christmas cake unveiling to introduce what they are calling "deco ichi" (デコいち). Japan loves a truncation and "deco ichi" is the truncated form of "decoration ichigo" or in more natural English, "decorative strawberries". Here, the confectioner in us is encouraged to use tools of the trade to snazzy up our strawberries and add them to our cakes as supplementary decoration. Now, "Christmas" and "strawberry" might not be a duet one typically associates with the festive season, but here in Japan the combo is de rigueur.
We were given a demonstration of "deco ichi" by an expert with far steadier hands that this jittery blogger. But I had a go anyway, using my scoop and pincers to very mixed results. Still, it's a good laugh and the people at Cozy Corner are hoping that the art of "deco ichi" can be employed, to whatever effect, at this year's Christmas parties.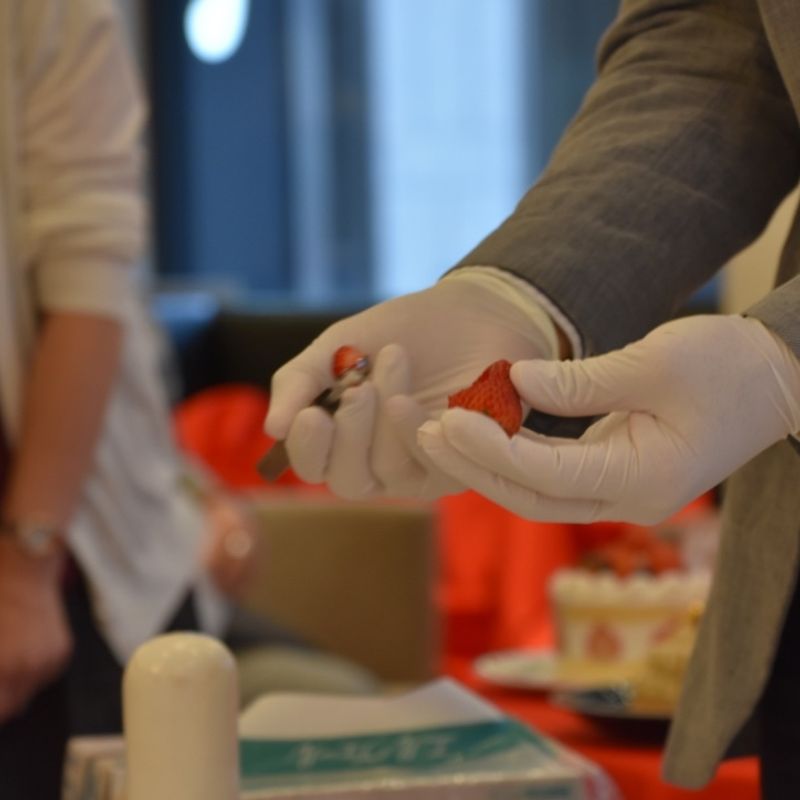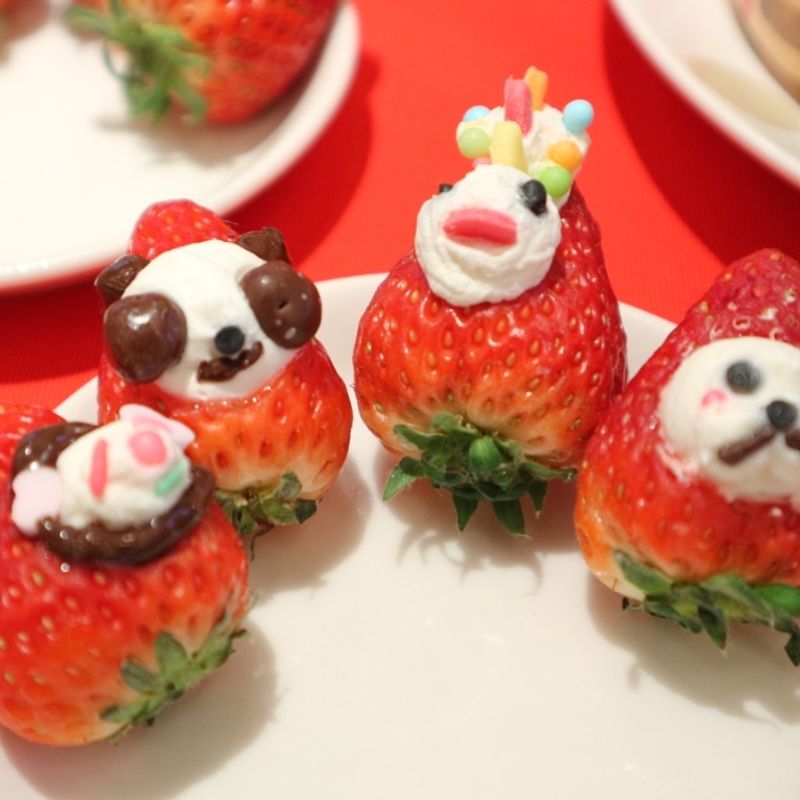 ("Deco ichi" From the experts)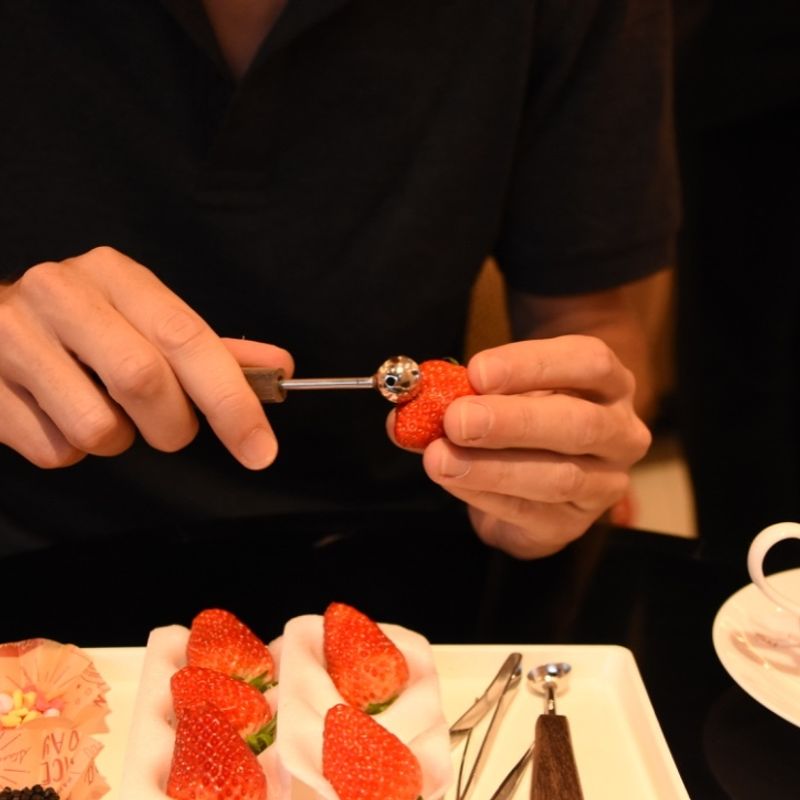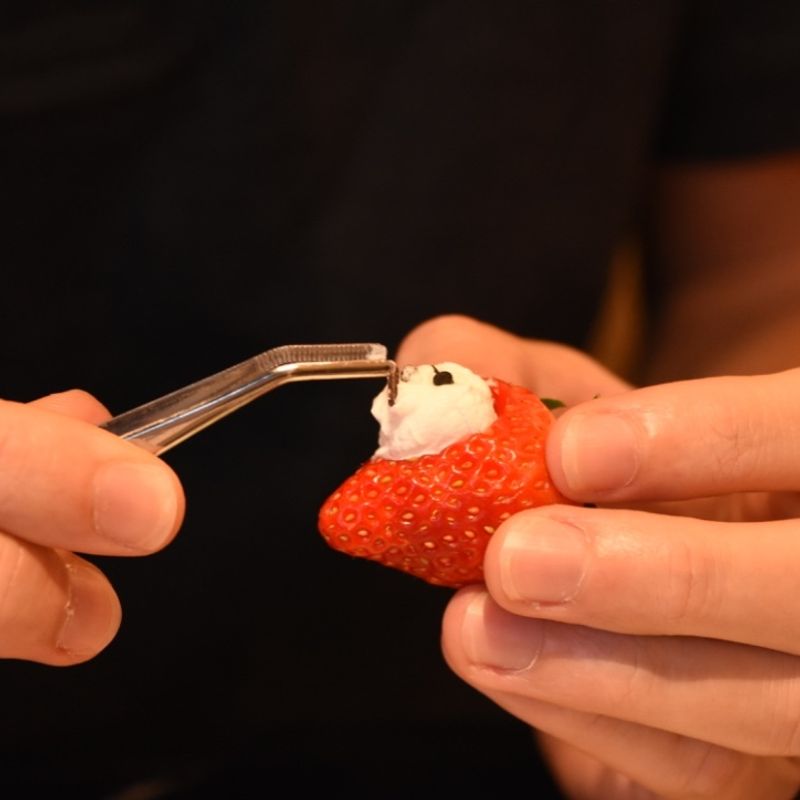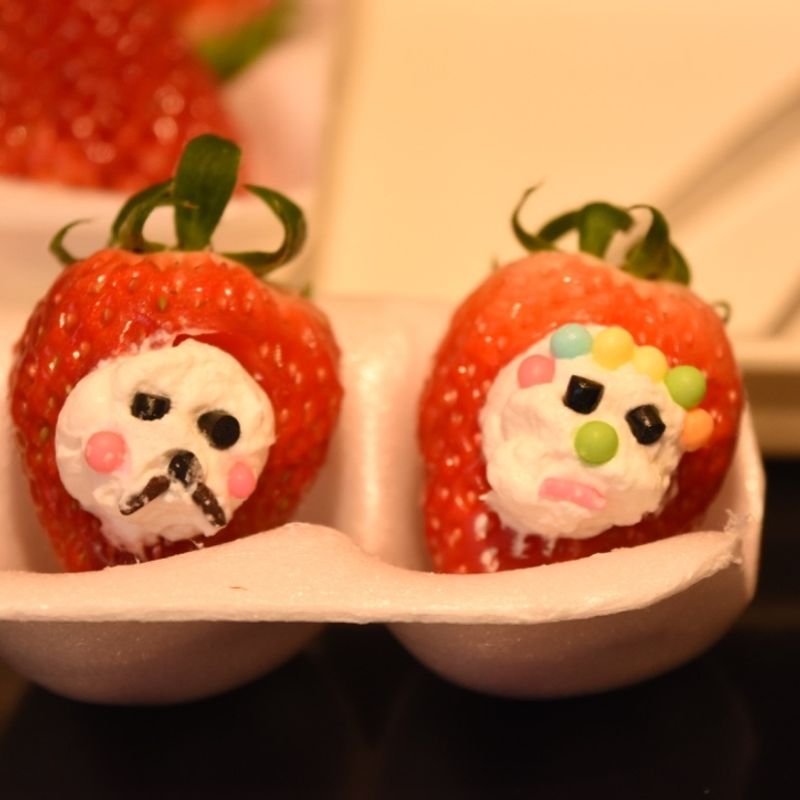 ("Deco ichi" from the very much amateur)
Fancy having a go at "deco ichi" yourselves? Where do you head for your Christmas cakes in Japan? Let us know in the comments.
See us on ...
Twitter: @City_Cost_Japan
Facebook: @citycostjapan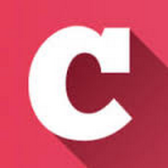 A Q&A and blogging community about life in Japan (plus a load of life-in-Japan stats!). Get your questions answered, share your experience! | Inquiry -> KyodoNewsDigital International Media | Tokyo, Japan | +81 3 6252 6402
---
3 Comments
I just love Japanese bakeries and patisseries - they have the cutest stuff, and this Christmas range looks like no exception. Loving those deco-ichi too, although I feel the same, that my hands are probably not steady enough for such intense, precise work!

@genkidesu Yes, the "deco ichi" was tricky work, for this "confectioner" at least. We had trouble getting the cream to stay in place and the sprinkles would stick to the tweezers. Still, good fun though.

@City-Cost I think they turned out great though! I'll actually have to see where my nearest Ginza Cozy Corner is these days. I had one close by in Tokyo, but I don't know where (if at all) they would be here in Niigata!