Oct 19, 2016
In a report released by The Mori Memorial Foundation's Institute for Urban Strategies, Tokyo finds itself in third position (out of 42) in an index of Global Power Cities. This represents an all-time-high for Japan's capital which has, until now, been stuck in 4th place since the creation of the index in 2008. London and New York take the top two spots respectively.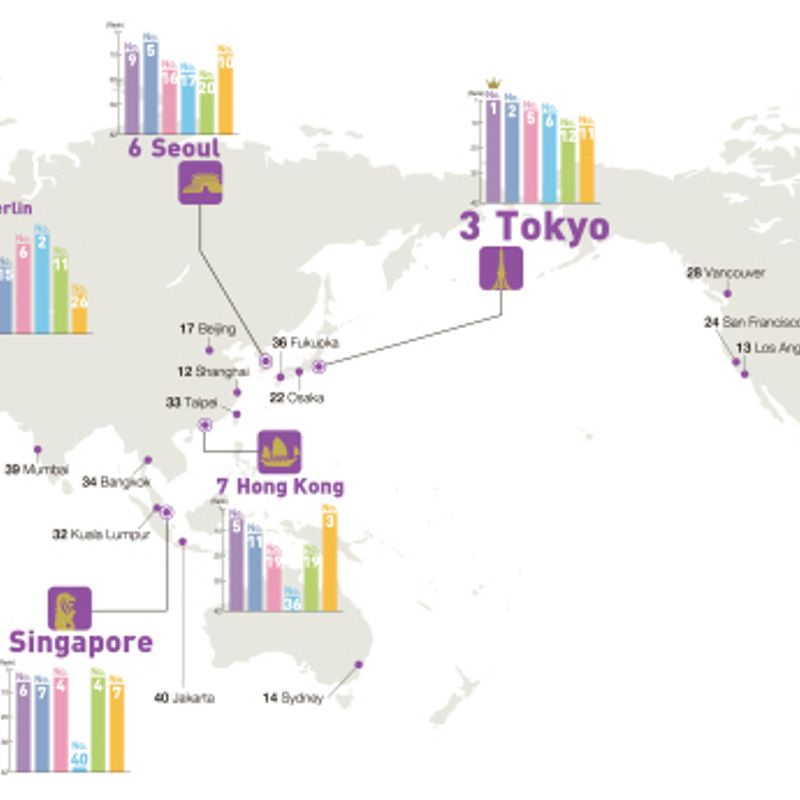 The index was released yesterday. According to the corresponding press release it 'evaluates and ranks 42 major cities according to their "magnetism," or their perceived overall power to attract creative individuals and enterprises from around the world.'
Key reasons cited for Tokyo's new lofty position are a reduction in corporate tax rates, an increased number of visitors from abroad (which one assumes to be mainly from China), and additions to the number of direct flights to overseas destinations.
Last year, third place was occupied by Paris. This year's index now has the French capital in 4th place. Paris, and France as a whole, has seen a number of terror attacks over the last year or so, which have had an effect on tourist numbers as well as students from overseas. This has resulted in a lower score for Cultural Interaction and is another factor in the switch of positions between Tokyo and Paris.
Cities in the index are evaluated for what the institute calls 'urban functions'; economy, research and development, cultural interaction, livability, environment, and accessibility. In this way the index is believed to be more comprehensive when compared to others that might focus on only one such function, for example 'livability'.
Tokyo's ranks for each of the functions …
Economy - 1
R&D - 2
Cultural Interaction - 5
Livability - 6
Environment - 12
Accessibility - 11
Tokyo's rank of 11 for 'Accessibility' may come as a surprise for a city oft lauded for the efficiency and punctuality of its trains. It seems even more puzzling when one considers that the city in the No.1 spot for this is London. However, whilst things like 'commuting convenience', 'punctuality', and 'density of railway stations' are taken into consideration, so too are 'taxi fare' and 'direct international flights'. The latter perhaps revealing why somewhere like London might get the nod over Tokyo.
As well as ranking for the these 6 functions the index also includes what is referred to as an Actor Specific Ranking where the 'needs' of 5 specific 'actors' are analysed in correspondence with the 6 functions.
Tokyo's rank from the point of view of 'Actors' …
Manager - 7
Researcher - 3
Artist - 7
Visitor - 5
Resident - 6
Interestingly the Institute for Urban Strategies has tagged on to the report what they call the 'City Perception Survey', in which a questionnaire was conducted to gather keywords that describe respondents' images of given cities. The top keywords for Tokyo came thus …
| | |
| --- | --- |
| 1 | Crowded |
| 2 | Technology |
| 3 | Modern |
| 4 | Japan |
| 5 | Busy |
| 6 | Expensive |
| 7 | Culture |
| 8 | Clean / Food |
| 9 | Organized |
| 10 | Traditional |
The Global Power City Index 2016 comes after the September release of the World Economic Forum's Global Competitiveness Index 2016 - 2017. In this index Japan has slipped down to 8th from 6th the previous year, in an index that ranks the competitiveness of economies across 138 countries.
Criteria for the selection of cities in The Global Power City Index include positions held in the top ten of existing, influential rankings, major cities of countries in the top of ten of rankings like the above mentioned World Economic Forum's Global Competitiveness Index, and other cities which may be deemed appropriate by the GPCI Committee.
As we mentioned at the top of the piece The Global Power City Index is a measure of a city's ability to attract, amongst other things, new residents (including expats). Which leads us to the question for those expats living in Tokyo; What attracted you to Japan's capital? And to everyone; Which city in Japan would you rank highest in your own Japan-based 'Power City Index'?
See us on …
Twitter: @City_Cost_Japan
Facebook: @citycostjapan
Images (for press) and Source: Institute for Urban Strategies The Mori Memorial Foundation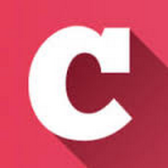 A Q&A and blogging community about life in Japan (plus a load of life-in-Japan stats!). Get your questions answered, share your experience! | Inquiry -> KyodoNewsDigital International Media | Tokyo, Japan | +81 3 6252 6402
---