Jul 25, 2016
You may have already noticed, the urban Japanese home doesn't offer much in the way of space to wash your car. And, unless you have car in Japan, you probably won't have noticed the many carwash facilities that dot the main roads in Japan. Potential expat motorists over here may also find that they have to rent a parking space as much as a few hundred meters away from their apartment building, making the DIY car clean much more of a hassle.
It's been an age since this expat went through a carwash back home (in a car, that is), so maybe those that we can find here in Japan are similar, or maybe they're not. Either way, let's go and give our motors a rinse, and look at how much it costs to do so here in Japan.
This is a service we recently used, and in the picture below we can see the charges …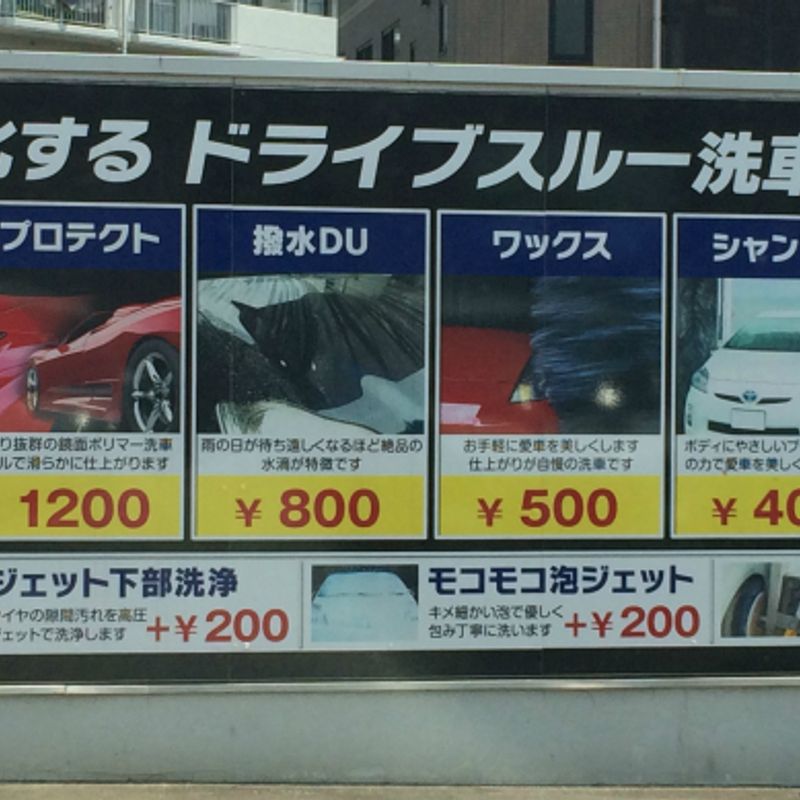 | | | |
| --- | --- | --- |
| Type | Price (yen) | Details |
| ビーナスガード / Venus guard | 1,600 | An effect similar to hand waxing your car with a high-grade polymer. Protection against marks/stains caused by rain |
| Gポロテクト / G Protect | 1,200 | Really good against rain. Achieves a mirror like shine and very smooth. Uses a polymer |
| 撥水DU / Water repelent DU | 800 | Using a wax that will prevent blotting on windows due to rain. |
| ワックス / Wax | 500 | A simple clean for the car. |
| シャンプー / Shampoo | 400 | Washing with brushes and jet sprays. No wax. |
| 水洗い / Water wash | 400 | Washing with water only. |
On this occasion we went with the 800 yen job.
First up, to the ticket machine. On national holidays one might expect to have to queue here. Some garages provide buckets of water and special scrubs at this point, so as you can give your rims and wing mirrors a once over. No kit provided at this place.
The Paying Machine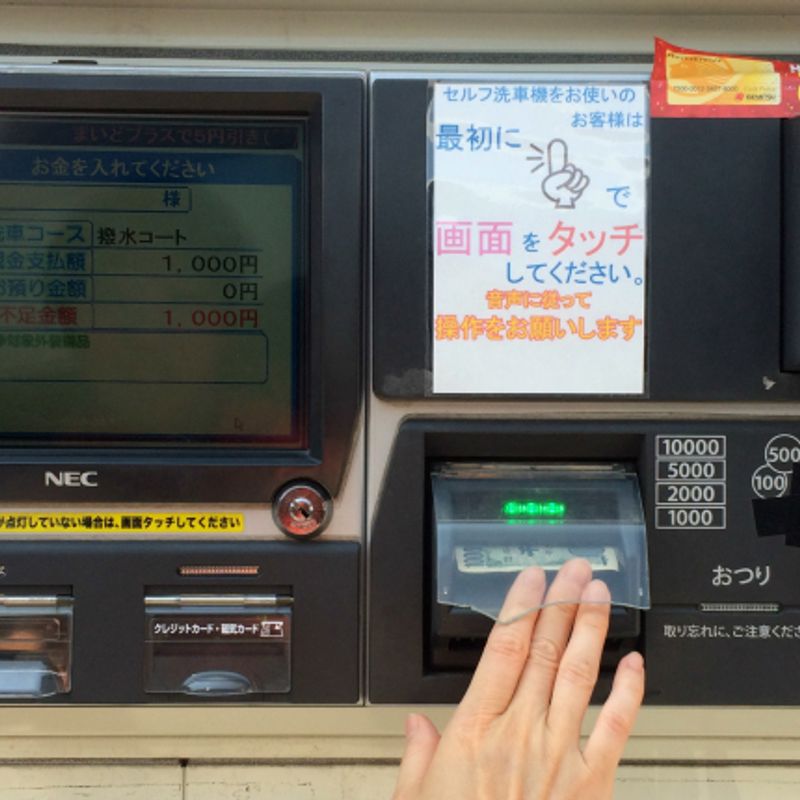 You can't see it in the picture, but the touch screen displays 'wash' options and prices, a bit like at the train station, so selection is pretty easy; just hit the button with your price on it. It then asks how you wish to pay. Let's not make things harder on ourselves by using a credit card (Ha! Which expat in Japan has one anyway?!). No, let's pay cash; select 現金/genkin/cash. Stick your money in, and collect the receipt (and change if needed).
Wait in Line
Pretty obvious this, but just in case, you can seen the sign in the image below; しばらくお待ち下さい/shibaraku omachi kudasai/Please wait a moment.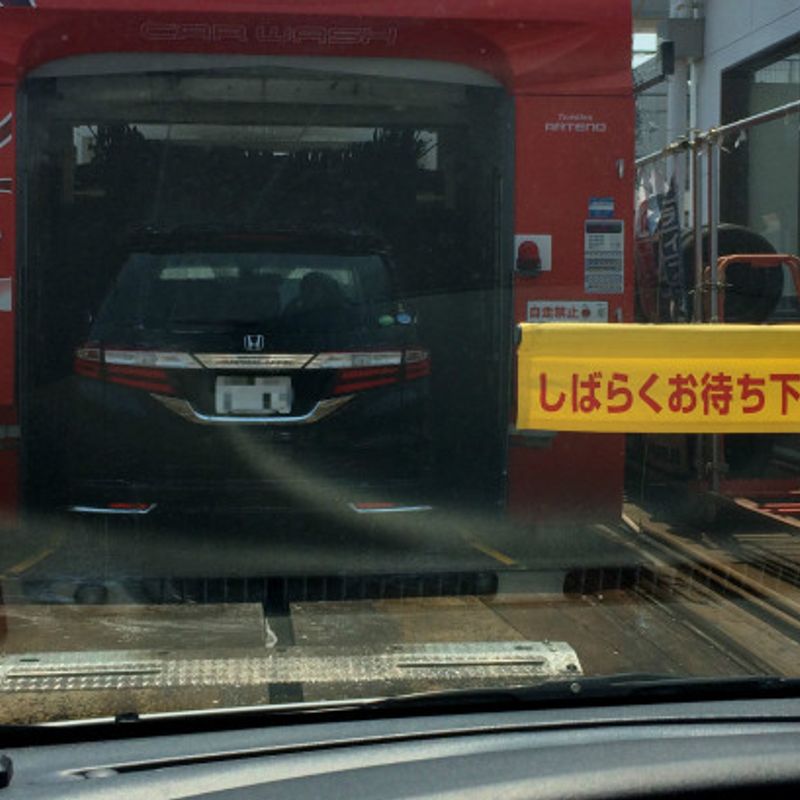 Get in Position
This is all about where your front bumper is. The sign in the image below (停止位置/teishi ichi/stopping point) is telling us to where exactly to stop (車の先端をここまで/kuruma no sentan wo koko made/car bumper until this point). Also, put the car in 'park', turn off the engine (and, of course, make sure your windows are shut, and your wing mirrors are folded in). If you're not in the correct position, at this particular garage, a red lamp will start flashing, giving you time to adjust.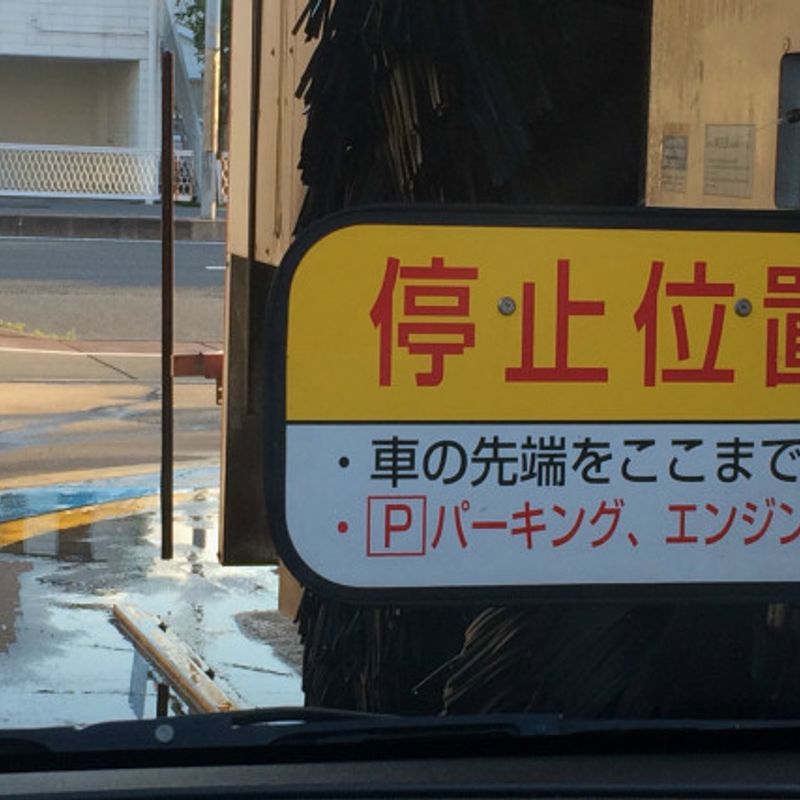 Post Wash








You could just drive off and be done with it. The problem here is, that dried bird crap on your roof is able to resist anything a Japanese car wash can throw at it. Usually then, what you'll find in Japan, is that the garage has specific spaces reserved (around 30 mins) for motorists who want to wash their cars by hand. Lining up by these spaces you will probably find a special vacuum cleaner, and car mat cleaners. The vacuum cleaner works on a timer, in this case 5 mins for 100 yen. The mat cleaners also require a few coins (maybe 100 yen or so). This expat has never used them, though. Garages here will also provide cloths (and there maybe buckets of water around) for you to wipe with. When you're done, return the cloths and away you go.
If you've any tips or 'carwash hacks' (isn't that what the kids say?) for cleaning cars in Japan, help an expat out and write them in the comments section below. Safe driving!
See more content like this ...
The cost of keeping a car in Japan
You should also check out this post by a blogger here on City-Cost, with further advice on washing your car in Japan:
A Cheap and Easy Car Wash Method in Tight-For-Space Tokyo
Twitter: City_Cost_Japan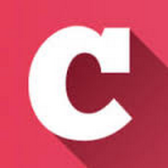 A Q&A and blogging community about life in Japan (plus a load of life-in-Japan stats!). Get your questions answered, share your experience! | Inquiry -> KyodoNewsDigital International Media | Tokyo, Japan | +81 3 6252 6402
---