Oct 30, 2018
Gallery - Ikebukuro Halloween Cosplay Fes 2018
---
Since the inaugural Ikebukuro Halloween Cosplay Fes (池袋ハロウィンコスプレフェス) saw anime and manga fans ditch the civvies and take to the streets of Tokyo's Toshima ward as recently as 2014, the event has grown to become the largest celebration of cosplay culture in Japan.
According to cosplay 'fes' organizers, last year's Halloween celebrations saw some 10,000 cosplayers from Japan and abroad gather for a weekend of programs in the streets and parks east of the sprawling Ikebukuro train station.
Add to those cosplayers around 80,000 visitors and feverish photographers, and then some 240,000 viewers taking in proceedings via Niconico Live Streaming and you've got a cosplay event held on a grand scale. It's one that has helped to establish Ikebukuro's otherwise unlikely reputation as center for anime, manga, and other forms of Japanese subculture.
2018 was this visitor's first time to experience the Ikebukuro Halloween Cosplay Fes, which I did on the Saturday.
Thanks to collaborations and cooperations with local retailers and businesses, during the festival cosplayers are afforded the freedom to shop and dine while still in cosplay -- something which is generally not afforded otherwise. As such, the action on the Saturday when I attended was immediately visible after spilling out of Ikebukuro Station's East Exit.
Cosplayers and visitors were filling down the main artery that is Sunshine 60 Dori, many of them on their way to East Ikebukuro Central Park which sits in the shadow of a looming Sunshine 60 Skyscraper.
Park and basement floors of the skyscraper were the center of operations for the festival. And you could tell, with the small park hosting stage shows (Identity V, cosplay armwrestling among others) and the steps leading up to the plaza at the foot of Sunshine 60 crowded with cosplayers, photographers and curious onlookers.
As is often the case with cosplay photographer, the most popular subjects of the camera lens commanded long queues that would test the patience of all but the hardcore fans.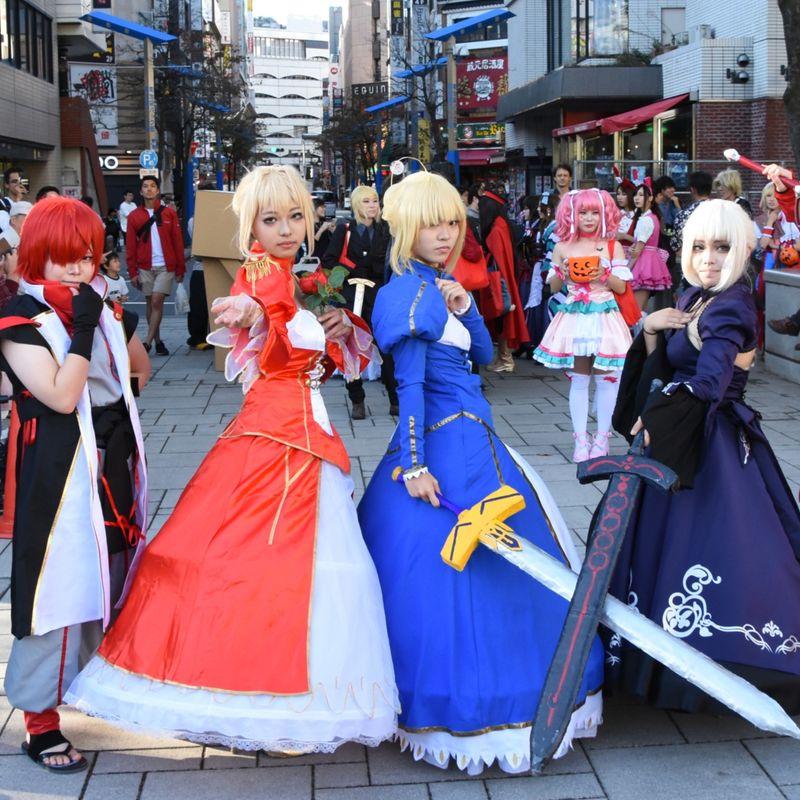 A much more relaxed experience was the Ikebukuro Extreme Cosplay Runway which set off from Minami-Ikebukuro Park. Here, cosplayers did a loop of the charming park before heading a few blocks north to end with a red carpet run along Sunshine Dori.
Ikebukuro Halloween Cosplay Fes is also part of the 'beyond2020,' a program that seeks to draw attention to Japanese culture in order to establish a lasting legacy once the 2020 Olympics rolls out of town.
'Beyond2020,' organizers, the Cabinet Secretariat Tokyo Olympic Games, Tokyo Paralympic Games Games Promotion Headquarters Secretariat, give their logo to cultural programs that are believed to contribute to this legacy -- in order to do so they must be seen to make efforts to eliminate barrier of people with disabilities, and / or eliminate language barriers for foreigners.
In terms of the Ikebukuro Halloween Cosplay Fes being foreigner-friendly, well, there were certainly plenty of us present on the Saturday, in and out of cosplay, and while I was unable to find an paper literature about the event in the English language, the event homepage has such a page.
Were you at Ikebukuro Halloween Cosplay Fes 2018? Get any nice photos? Let us know in the comments.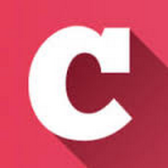 A Q&A and blogging community about life in Japan (plus a load of life-in-Japan stats!). Get your questions answered, share your experience! | Inquiry -> KyodoNewsDigital International Media | Tokyo, Japan | +81 3 6252 6402
---