Jan 26, 2018
The approach of Valentine's Day sees the seasonal themage continues to come thick and fast in Japan. No sooner have we piled on the pounds over Christmas, vowed to drop them in the new year, and been subject to a brief dalliance with some strawberry-stuffed cakes, than we're flirted with again by more seasonal confectionery -- this time for Valentine's Day.
In case it needs saying, Valentine's Day in Japan is a one-way street -- ladies treating their fellas. The favor is returned a month later on March 14 -- White Day -- when balance is restored and business' are left to gloat over their two for what really should just be one racket.
Still, Japan does seem to know how to decorate its Valentine's Day chocolate, cake and confectionary.
Here we've picked up some of the Japan Valentine's Day treats that are plucking at our heartstrings ahead that most romantic of days.
For something a little different …
Not only have Chiba-based baumkuchen specialists Haus Von Frau Kurosawa got a name that stands out delightfully here in Japan, they also make the kind of cakes that would reduce the most doting of grandmas to tears. And they've won awards for their creations.
Among a selection of Valentine's special cakes for 2018, Haus Von Frau Kurosawa will be offering lovers in Japan one of the more curious looking sweet treats we've spotted this year -- the "Crispy Crossheart," a special Valentine's Day take on their 2017 Monde Selection Gold Prize winning "Crispy Baumkuchen," -- the crispiness being something of a first for the baumkuchen scene.
If nothing else, the "Crispy Crossheart" certainly looks a little different and delivers a combination of chocolate and fermented butter.
Available: until Feb. 14, 2018
Where: Stores in Furano (Hokkaido) and Ichikawa (Chiba), online
Price: 3,024 yen (inc. tax)
Web (Japanese): http://www.hausvonfraukurosawa.com/onlineshop
Way too cute ...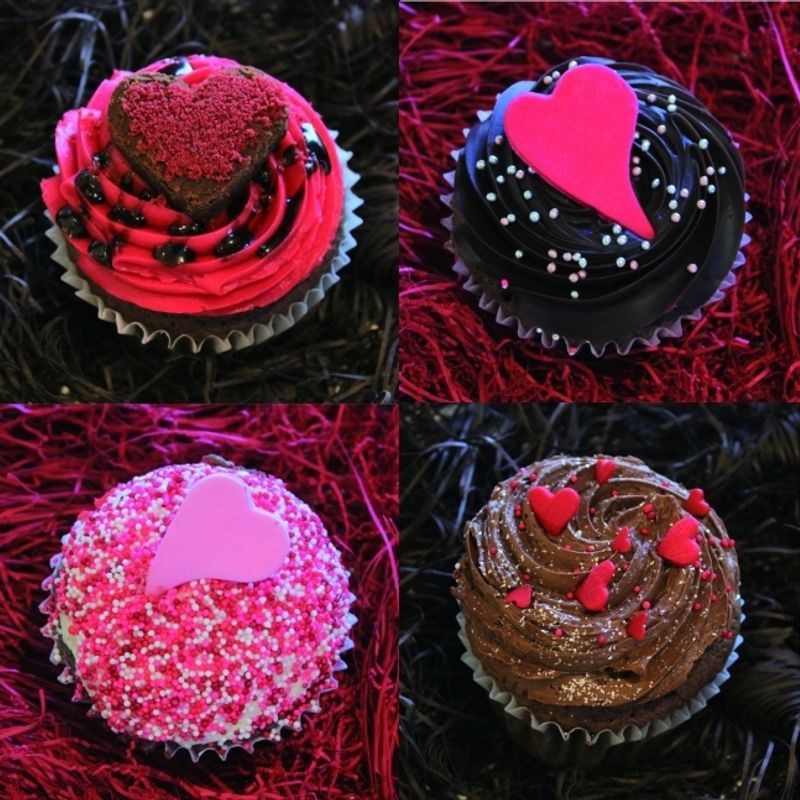 London's most delicious cupcakes have found their way over to Japan (Tokyo) (and the U.A.E (Dubai)), which is good, because cupcakes have the potential to look as adorable as a kitten trying to ride a Roomba, especially when dressed up in a seasonal theme ... the cupcakes, we mean.
Delivering two kinds of chocolate base and four kinds of cream, LOLA's Valentine's cupcakes look, well, too adorable to be wasted on the brutish sensibilities of a bloke. Still, there here, in Japan, ready for Valentine's Day.
Top left - rich chocolate base, filled with cassis buttercream, topped with a brownie (600 yen)
Top right - The Valentine's version of LOLA's "Chocolate Heaven." (600 yen)
Bottom left - Fluffy chocolate base and buttercream with a crunchy topping. (500 yen)
Bottom right - Chocolate base and butter chocolate cream. Keeping things simple (500 yen)
Available: From Feb. 1, 2018
Where: Stores in Harajuku and Roppongi Hills, Tokyo
Price: 500 - 600 yen (not including tax)
Web (Japanese): http://lolascupcakes.co.jp/Default.aspx
The "insta-bae" …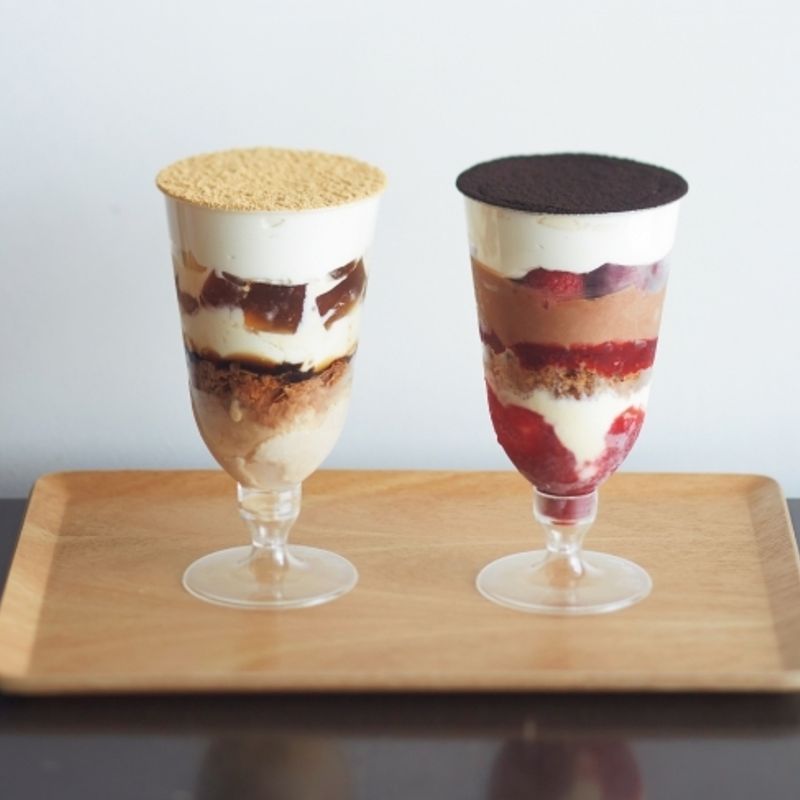 Kissho Kyaro Kyoto, the shop that delights punters with their parfaits that are "beautiful like cocktails," are set to serve up some sophistication this Valentine's Day in Japan with the limited-time-only "Raspberry Chocolat Parfait."
The Gion-based store, famed for using their home-roasted soybean flour (kinako), have added the "Raspberry Chocolat Parfait" along with their classic "Kogashi Kinako Parfait / 焦がしきな粉パフェ" to the "Valentine Stadium" event held at Osaka's Hanshin Department Store.
While the Kogashi Kinako Parfait is also available at the Gion store, the raspberry / chocolat is limited to the event itself.
The parfait consists of chocolate mousse, frozen raspberry, raspberry sauce, and crispy feuillantine, topped with a generous sprinkling of cocoa powder. It looks so good that the people at Kissho Kyaro Kyoto are hoping that it will be, to coin one of Japan's 2017 buzzwords, an "Insta-bae" (インスタ映え) -- a hit on social media. (They're not the only ones!)
Available: Feb. 1 - Feb. 14, 2018
Where: Valentine Stadium event, Hanshin Department Store, Osaka
Price: 1,001 yen
Web (event, Japanese): https://www.hanshin-dept.jp/hshonten/special/valentine/index.html/?from=9
Web (store, Japanese): http://kisshokaryo.jp/
For something low-calorie ... and very Japanese ...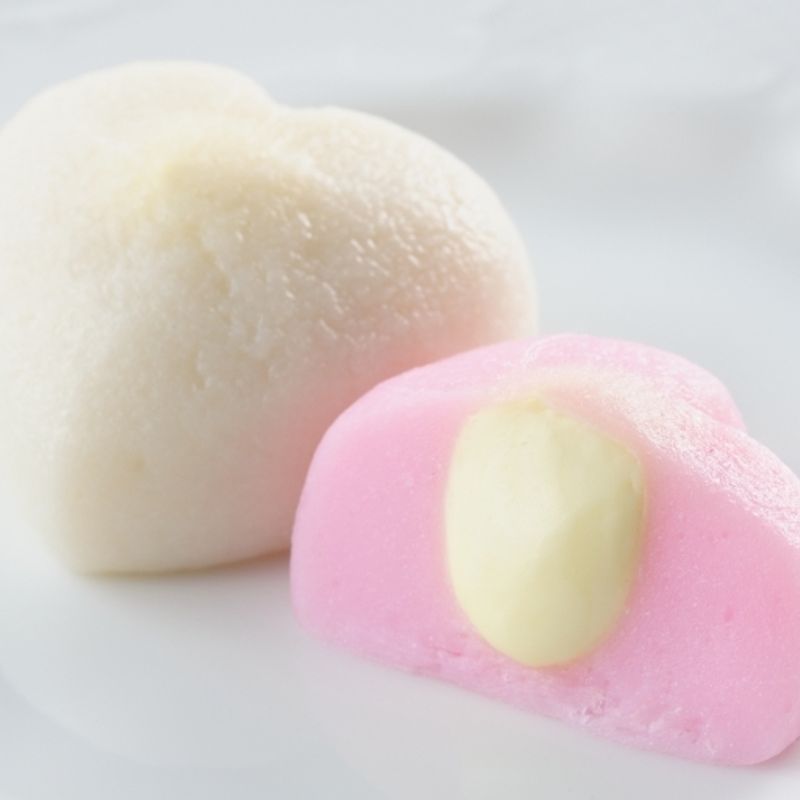 Kamaboko, the rubbery, processed seafood that often appears in bowls of ramen looking like a slice of English radish, is an unlikely source of edible Valentine's affection. The people at specialist store Abekamabokoten, based in Sendai, however, are espousing on the virtues of kamaboko as a healthy substitute for chocolate this Valentine's season.
Boasting ¼ the calories of chocolate, Abekamabokoten will be releasing a special Valentine's range of the rubbery stuff targeting those who don't have much of a sweet tooth.
What calories there are then, are likely made up in large part by the Australian cream cheese that fills this collection of "Pure Hearts" -- white / pink heart-shaped bites that the makers are saying will be the perfect compliment to beer, whiskey and wine.
Available: Feb. 1 - Feb. 14, 2018
Where: 29 stores (mostly in the northwest -- Sendai, Miyagi, Yamagata, Iwate, Fukushima)
Price: 8-piece box - 1,350 yen / 4-piece pack - 680 yen (inc. tax)
Web (Japanese): https://www.abekama.co.jp/shop/
For the cultured palate ...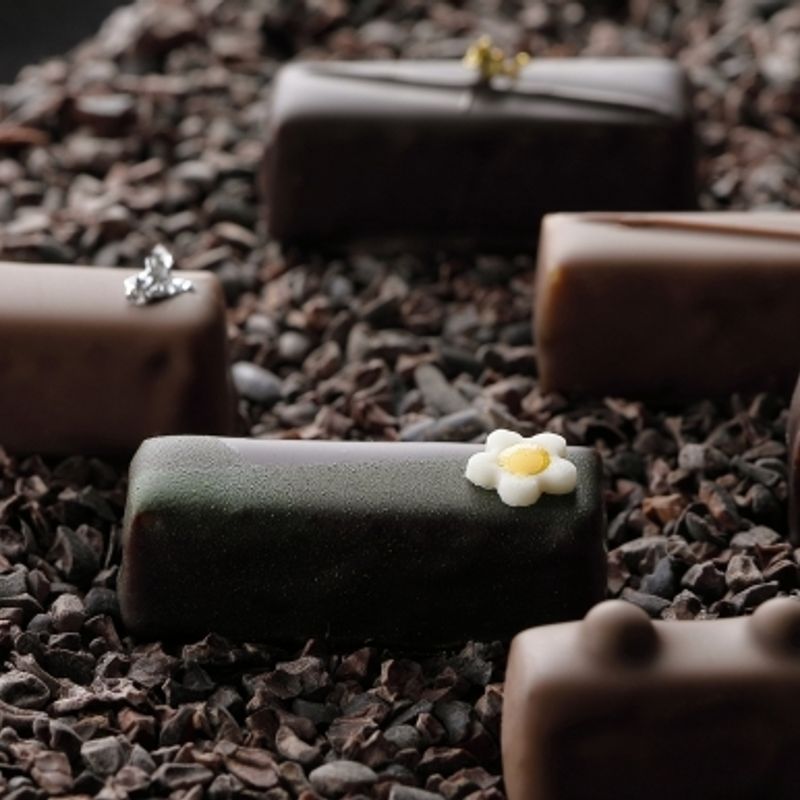 Local ingredients and an award-winning chocolatier combine to present a collection of new Valentine's chocolates including that based on the Aichi-ken classic "hacho miso."
Saint-Valentin Chocolat 2018 will see an original Valentine's lineup of chocolates sold at the Nagoya Tokyu Hotel's Montmartre Coffee House.
The chocolate comes from award-winning Japanese chocolatier Keiichi Kawano. Among the tasty nibbles will be the 2017 Japan Belcolade Award bronze medal-winning "ambitieux ~大望~" -- a combination of roasted cacao from Venezuela, earl gray, and apricot. (大望 / taibo, meaning "ambition".)
Perhaps the greatest curiosity, for the foreigner at least, comes in the form of the "Hacho" (八丁) made from local delicacy "hacho miso."
In all, there will be six kinds of chocolate on offer at the Saint-Valentin Chocolat event, including those made with a banana-flavored sake, as well as those made with matcha, in an event / collection that looks like it might suit those with a more, err, cultured palate?
More familiar bites will likely be in the form of macaroons, truffles, and nama (fresh) chocolate.
Available: Feb. 1 - Feb. 14, 2018
Where: Nagoya Tokyu Hotel, Montmartre Coffee House
Price: 6-piece set - 2,100 yen / 9-piece set - 2,500 yen
Web (Japanese): https://www.nagoya-h.tokyuhotels.co.jp/ja/restaurant/montmartre-bakery/VD2018/index.html
For those who like to play games ...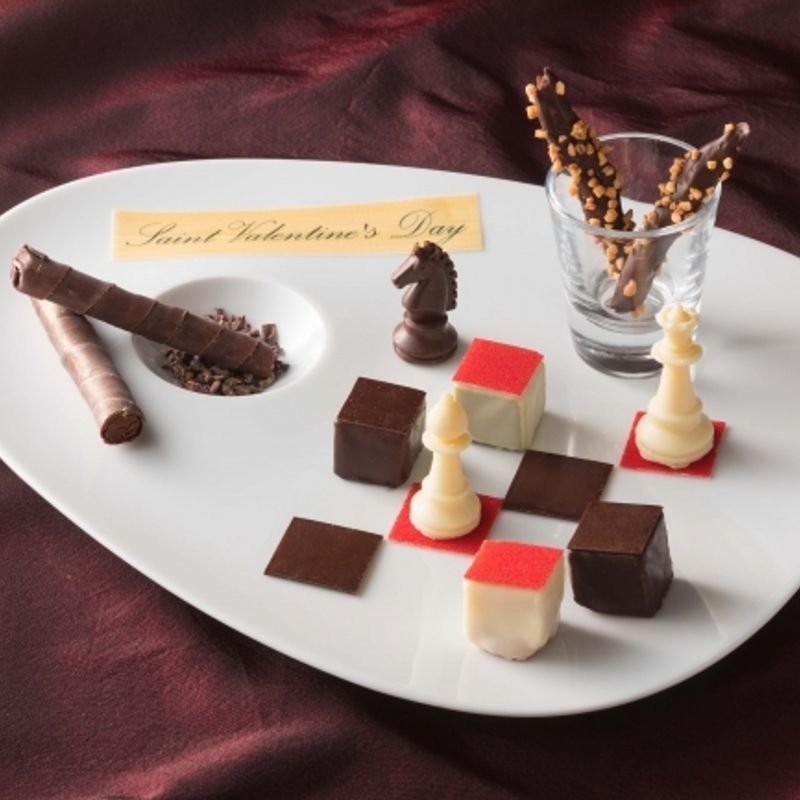 Chess has never occurred to us as being the best medium through which to woo someone of a Valentine's Day, unless, perhaps, you lubricate proceedings with some champagne and turn all the chess pieces into chocolate to be shared with your opponent.
To a certain extent, this is what the people at Shibuya's landmark Cerulean Tower Tokyu Hotel are doing for their "Valentine Chocolat ~ Chess Board ~" promotion. At least insofar as some of the chocolate being served is based on pieces used in a chess game. Still, dating, in its early stages at least, has always had an element of "What's the next best move?" about it.
If nothing else, the 40th floor of a fine Tokyo hotel, and champagne / chocolate would appear to make for a romantic combination.
Available: Feb. 1 - Feb. 14, 2018
Where: Cerulean Tower Tokyu Hotel, Bellovisto Bar
Price: 2 glasses champagne & 1 plate chocolate - 7,500 yen / one plate chocolate 2,613 yen
Web (Japanese): https://www.ceruleantower-hotel.com/restaurant/bellovisto/?id=entry2365
Beer and chocolate ...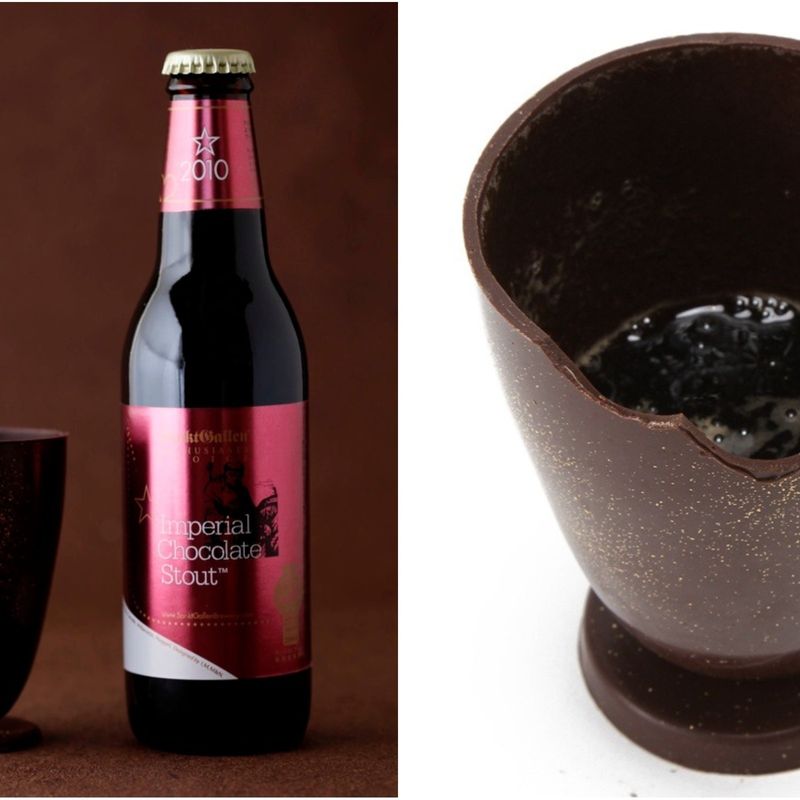 Japanese brewer Sankt Gallen will be releasing an edible chocolate "beer glass" and chocolate beer on Feb. 1, 2018. We're getting in early with the release date on this one because last year the same thing sold out in 10 minutes!
Based in the city of Atsugi, Kanagawa Prefecture, Sankt Gallen will be making available 800 sets of the chocolate beer glasses and "Imperial Chocolate Stout" ahead of Valentine's Day. And yes, you can pour the beer in the "glass" first, drink it, and then eat the glass.
For the Imperial Chocolate Stout, the chocolate taste is brought out by using a chocolate malt, that which has been roasted at a higher temperature than usual. The stout uses 2.5 times the ingredients of a traditional "black beer" making this a rich, strong affair, something akin to a full-bodied wine. It can also age like wine. Well, for two years, at least.
The chocolate glasses have been handmade, all 800 of them, using cocoa carefully selected to go with the beer.
Won't it melt when you hold it?
Apparently not. At least not as quickly as regular chocolate, which doesn't have such a high content of cacao. The "glass" in this case is "pure chocolate" making it harder to melt in the hand.
Available: From Feb. 1, 2018
Where:
Online (from midday on the 1st),
Feb. 2 - Hankyu Nishinomiya (Osaka)
Feb. 3 - Takashimaya (Nihombashi, Shinjuku, Tamagawa, Yokohama, Osaka)
Feb. 5 - Tokyu Hands Shinjuku
Feb. 7 - 14 - Lusca, Hiratsuka, Kanagawa
Feb. 8 - Sogo Department Store, Yokohama & Kobe
Price: Online 2,800 yen / in store 2,376 yen
Web (Japanese): http://www.sanktgallenbrewery.com/valentine/chocoglass/
The reliable favorite ... dressed up for the occasion ...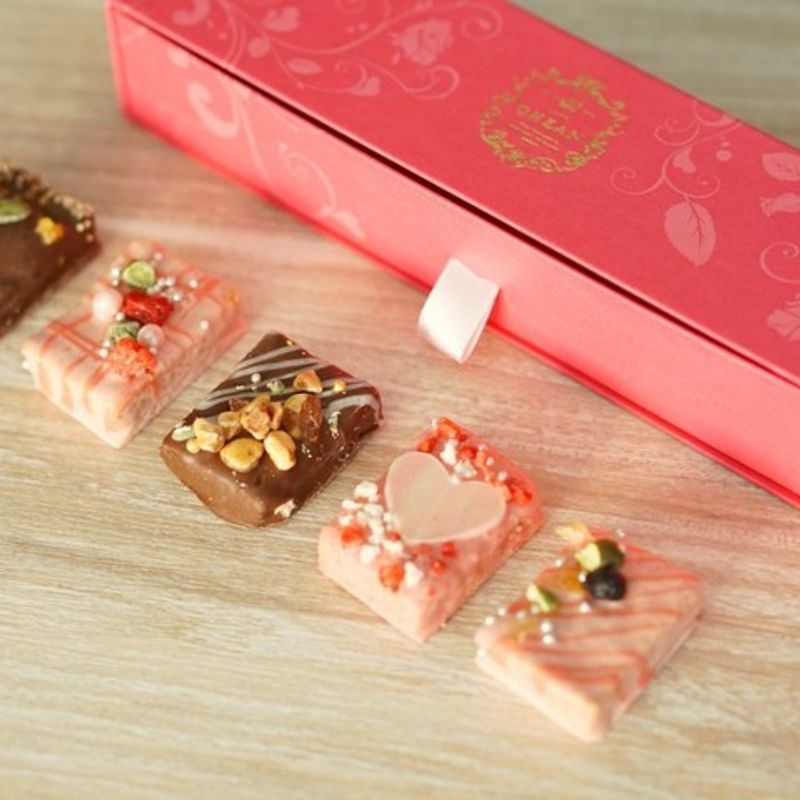 This expat loves a bit of rusk. Given this, the fact that rusk seems to be something of an easy "go to" gift in Japan should be a good thing. The problem is, it always seems to be the plain version. Now, saying something like that might smack of "spoilt child," but the truth remains, for this expat at least, that plain rusk is crunchy / crispy to the point of being brutal on the inside of the mouth. Put a chocolate coating on it though, and it never fails to delight.
As this post goes to publication, Cafe Ohzan, with three branches in Tokyo, will have already put on sale their Valentine's special "rusk," served in limited-edition Valentine's boxes.
These will include a romantic take on the cafe's "Cube Rusk," -- "Cube Rusk coeur" -- sold as a five-piece set with each "cube" coated in bitter or pink chocolate and topped with heart-shaped chocolate or nuts.
The "Assort coeur" includes four "croissant rusks" two of which will come in a limited Valentine's design (marble chocolate / pink chocolate), along with three rusk sticks.
Available: Jan. 24 - Feb. 14, 2018
Where: Cafe Ohzan (three Tokyo branches; Ginza, Nihombashi, Shinjuku), online available
Price: Cube Rusk coeur - 1,728 yen / Assort coeur - 2,700 yen
Web: http://onlineshop.cafe-ohzan.com/
Any of Japan's Valentine's Day chocolates and treats caught your eye? Let us know in the comments.
See us on ...
Twitter and Facebook: @citycostjapan
Source and images: PR TIMES, ValuePress!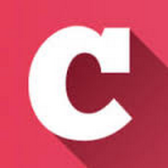 A Q&A and blogging community about life in Japan (plus a load of life-in-Japan stats!). Get your questions answered, share your experience! | Inquiry -> KyodoNewsDigital International Media | Tokyo, Japan | +81 3 6252 6402
---