Mar 19, 2018
Enjoying the hanami / cherry blossom experience in Japan isn't limited to sitting under a sakura tree with picnic and some booze. Japan's cherry blossom experience adopts a variety of guises to suit a number of tastes.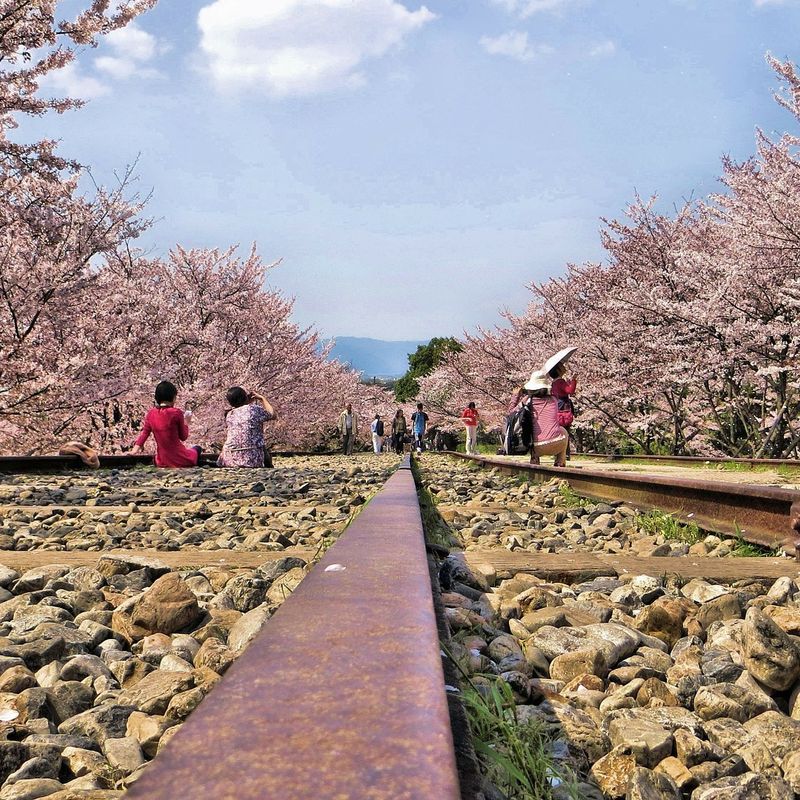 Japan follows the progress of the cherry blossom season with the same kind of attention to detail as it might an ominous whirl of cloud gathering strength off the cost of the Philippines -- i.e. it's forecasted with regular updates through every medium one could imagine. The point being, cherry blossom (sakura) in Japan is a big deal, and there's little excuse for being unprepared upon its arrival.

Like the prospect of a white Christmas in certain parts of the west, the thought of cherry blossom hitting full bloom here in Japan is an image that fits so perfectly it could almost be the stuff of fantasy. Where Japan's cherry blossom season is unlike the aforementioned white Christmas is that, most years, it delivers, at least to a greater extent. Yes, there are those days and years when wet and windy weather waltzes in to take a miserable dump over our hanami parties, but in large part, you'd have to consider yourselves very unlucky to not get at least a brief flirtation with a perfect cherry blossom moment.
What is to be considered that perfect cherry blossom moment?
There are a number of cherry blossom / hanami experiences to be had in Japan. They differ, largely, in the fundamental physical experience that is offered -- standing or sitting, indoors or outdoors, stationary or on the go, to name but a few. While each of these experiences comes with a set of pros and cons, for those who've yet to see the cherry blossom, or partake in hanami (cherry blossom-based parties), here in Japan, it could be quite hard to express these given just how feverish locals (and tourists, expats) are about the experience. Still, we'll give it a go, with the same cute / annoying phrase used to introduce episodes of the sitcom "Friends," ... just because.
The one by the riverside ...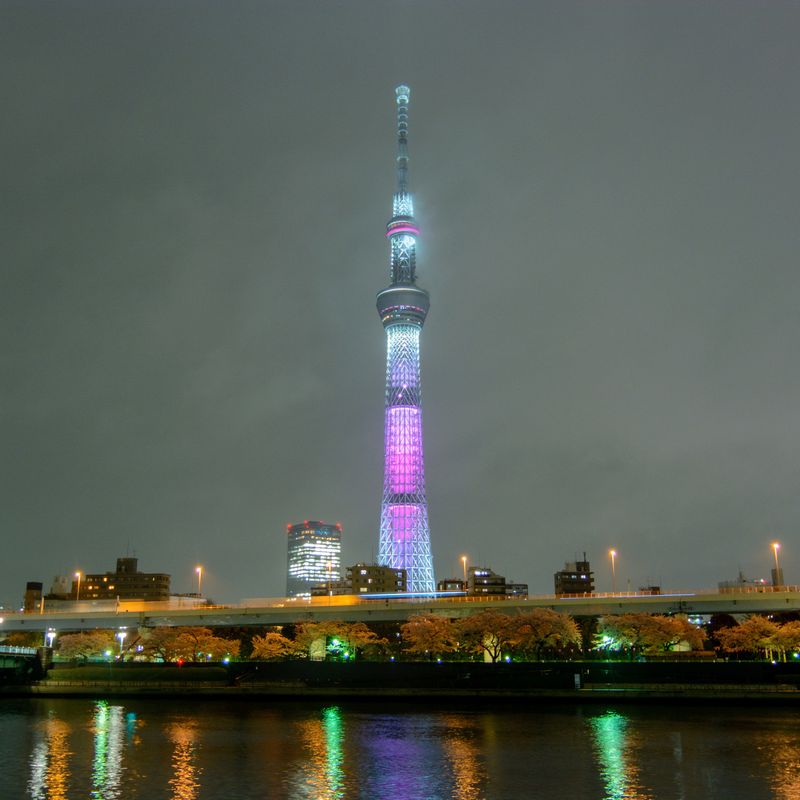 Maybe it's the combination of "nature on nature" that makes riverside cherry blossom all the more romantic for some. Bodies of water have always had the power to make us go a bit whimsical, throw in a whole bunch of the pink stuff then and it borders on the cathartic for some.
Riverside spots in Japan may also be a good place to ogle at the blooming grace of "shidarezakura," "weeping cherry trees." While not quite "natural" per say (today's shidarezakura are the product of centuries of cultivation), they are quite breathtaking when the mood is right.
In most cases, the riverside cherry blossom / hanami experience is a mobile one, rather than a chance to set up camp for the afternoon. This comes with the benefit then of not having to fight to find a place to park rears, making the riverside cherry blossom experience much more, err, fluid.
Not that it won't be an uncrowded one. Marquee riverside spots in full bloom will resemble queues for a Brazil vs Germany World Cup Final. Expect walking routes to be lined with stalls and vendors selling booze and grub much as you might find at summer festival in Japan.
Riverside cherry blossom spots to look out for in Japan:
- Sumidagawa Park, Asakusa, Tokyo - comes with the bonus of views to Tokyo Skytree
- Meguro River, Tokyo - resembles more of a canal these days but lined with 800 cherry trees in full bloom (in a trendy area of the Japan capital to boot) the Meguro River is very popular
- Kiyamachi Dori, Kyoto - During the day, the cherry blossom trees lining the cute Takasegawa Canal make for a delightful scene. At night, this area is a den of sex, booze and debauchery. It's quite the contrast.
- Kema Sakuranomiya Park, Osaka - Osaka's Okawa River is lined with cherry trees that seem to go on forever. A good chance of finding some space here.
- Shiraishigawa-tsutsumi Hitome Senbonzakura Avenue, Ogawaramachi, Miyagi Prefecture
The one where you view cherry blossom at night ...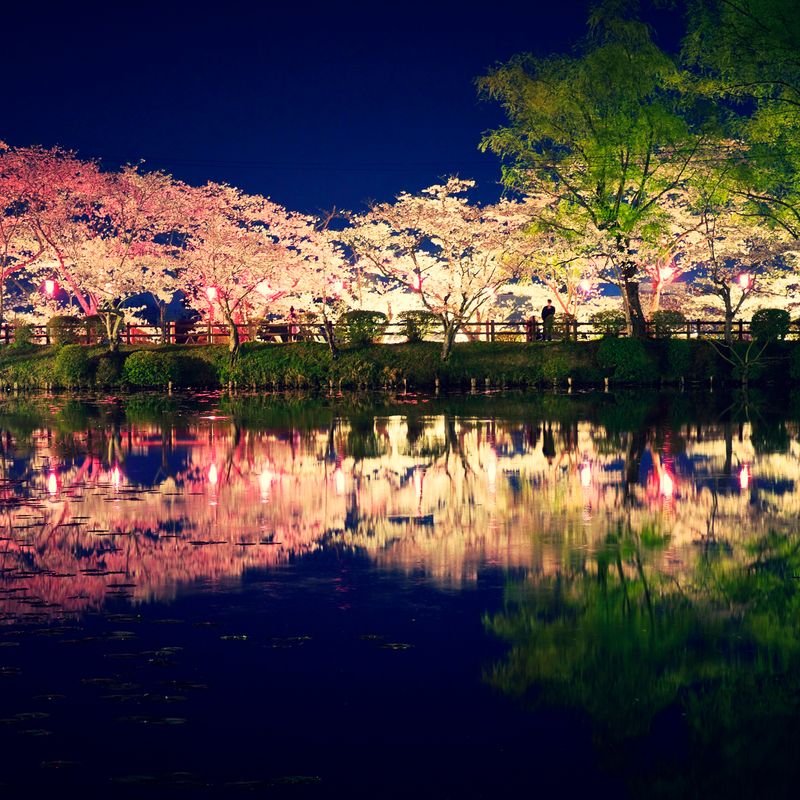 Yozakura (夜桜) -- While many hanami parties across Japan will start during the day and wrap up sometime after dark such dos perhaps don't qualify as a "yozakura experience." At least, what we mean here by yozakura, are those cherry blossom trees that have been illuminated not out of brute practicality, rather because they take on another, equally beautiful, aspect once nature has switched her lights off.
As such, the yozakura experience is, at its core, a more considered one -- the haunting imagery lending to an atmosphere of contemplation. Also, without the sunshine, things can get a little chilly, so if you haven't already gotten plenty of booze in you, sitting under the trees at night might not appeal.
No, the yozakura experience is largely about strolling and gawping, although at some locations savvy bars and business will have set up shop offering themed foods and drinks to create something of an all-inclusive entertainment experience. A good example of this are the garden areas in Tokyo's Roppongi Midtown and Roppongi Hills. Here, both facilities offer the cherry blossom experience at night in combination with their indoor shopping, dining, and entertainment options. In short, this is optimal date territory.
Other stellar yozakura experiences are often in the form of established gardens. Staying in Tokyo, the traditional garden Rikugien is a good example (and also a great place to view shidarezakura).
Yozakura spots to look out for:
- Goryōkaku, Hakodate, Hokkaido - the "star fort" around 3km northeast of Hakodate station also includes a water / cherry blossom experience of sorts by virtue of the castle's moats.
- Osaka Castle Park, Osaka - iconic cherry blossom meets iconic castle under the glow of warm lights. Nuff said!
- Maizuru Park, Fukuoka - The Fukuoka Castle Sakura Festival sees cherry trees illuminated against the haunting backdrop of castle walls.
The one in the park with lots of booze ...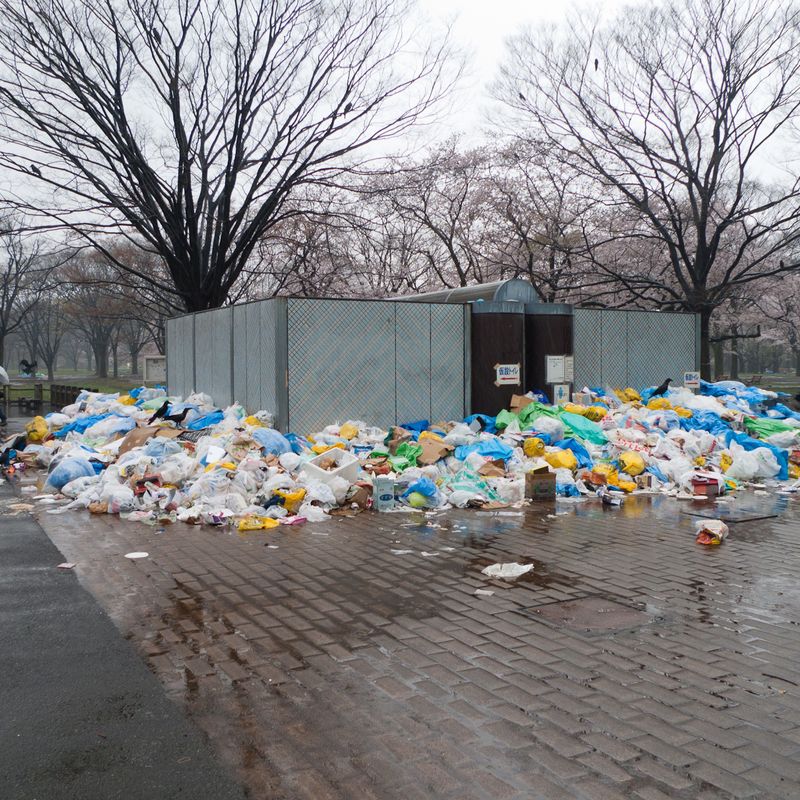 (Yoyogi Park, the day after?)
For many, the onset of cherry blossom is the excuse they need to start drinking during daylight hours. For even more, it's the excuse they've been looking for to get boozy in the great outdoors.
Yes, despite the effete and delicate imagery that is often synonymous with cherry blossom, the season brings with it a side that is more akin to a music extravaganza a la Glastonbury, Fuji Rock, Coachella et al. At such hanami parties the booze is the goal, with the sakura being the excuse. It's not that one can't get drunk and little lairy in Japan's parks at other times of the year, it's just that during the cherry blossom season so many others are doing it too, so you can feel all the more uninhibited about cracking open those first cans.
Big, no-frills parks are the best places for a boozy hanami bash -- away from the roads and shops there's less chance of trouble and embarrassment. There's also likely to be less complaining about any noise -- at its fullest expect the experience to come with amatuer DJs, accoustic guitar singalongs, djembe jam sessions, and groups of people laughing at a mate who can't find their shoes.
And like any outdoor music festival, the aftermath of a rowdy hanami isn't always pretty, as park authorities struggle to contain the mountains of trash, toilet mishaps, and the lingering smell of beer.
Boozy hamami spots to look out for:
- Yoyogi Park, Shibuya, Tokyo
- Maruyama Park, Kyoto
The one with the picnic ...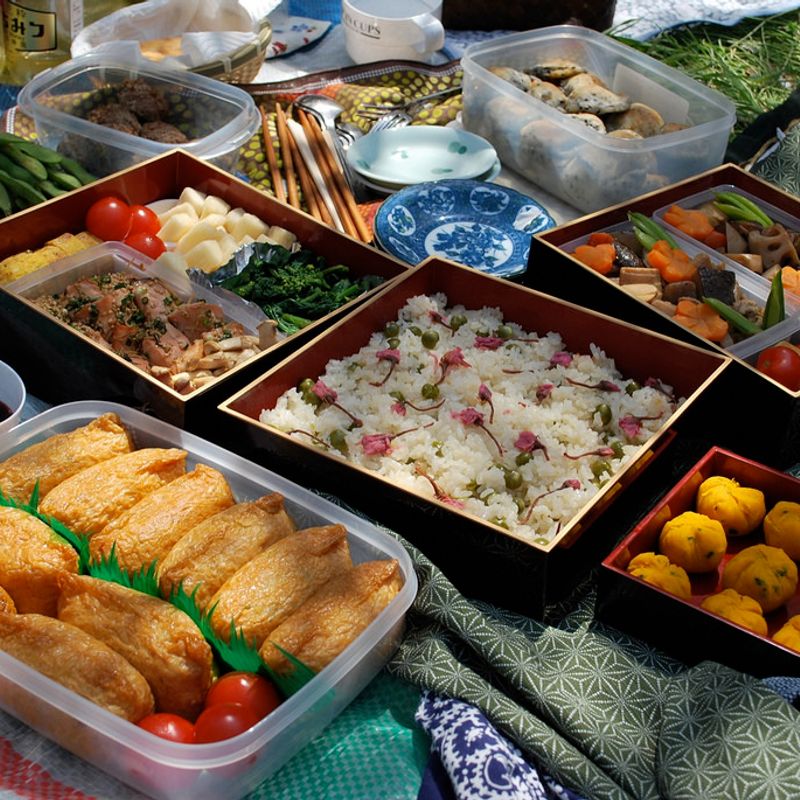 Perhaps the most holistic of Japan's cherry blossom experiences. Here friends, family, food, kit, park, trees and flowers are all equally important parts of a very civilized whole. Arguably, a picnic with friends and family under cherry trees in full bloom is THE cherry blossom experience, and the heads of industry are deeply aware of this.
Japan's 100 yen stores, zaka retailers, food floors and bento makers bend over backwards to get every last yen that they can out of the hanami picnic experience. Themed paper cups and plates, placemats, napkins, ground sheets, nibbles, drinks and bento menus are de rigueur at this time of year. It's all part of the no-holds-barred way in which Japanese culture, society and consumerism embraces seasonal distinction.
You don't really need all the kit though -- sitting under a cherry blossom tree in full bloom on a fine day, surrounded by a veritable forest of the things is an impossibly romantic experience even if all you have is an onigiri and a can of coffee from a nearby convenience store.
Hanami picnic spots to look out for:
- Honestly, any swathe of grass with cherry trees in bloom will do
The one with the people from work ...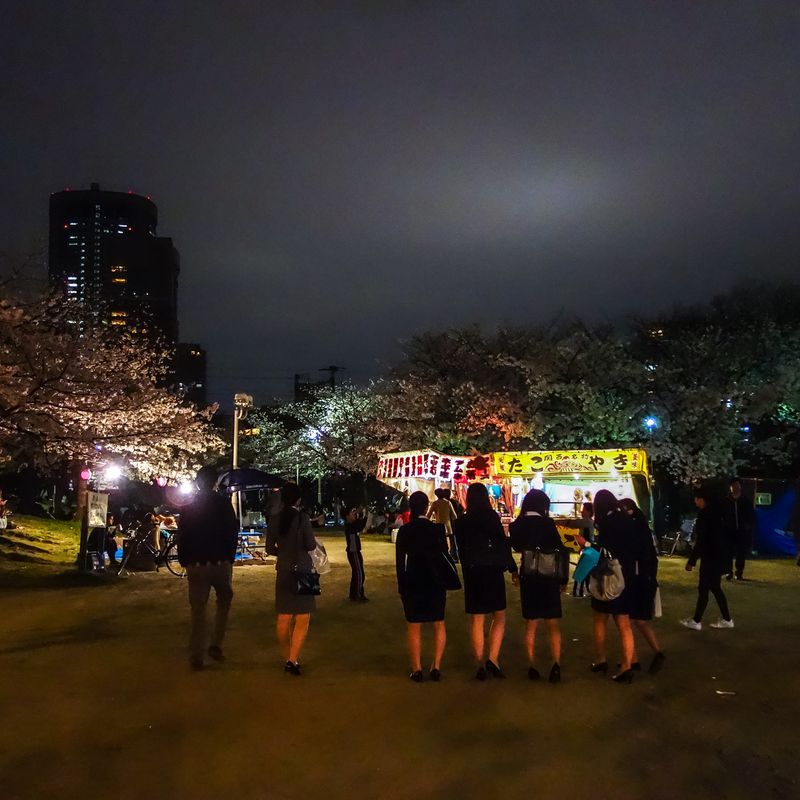 In many parts of Japan, the cherry blossom season coincides with the end / start of the fiscal year, a time during which some workers depart for greener pastures and new, nervous faces arrive to begin a new working life. As such then, it seems only natural that company moodmakers and teambuilders see hanami as a chance for some, groan, company bonding.
For the casual observer, what's hilarious about the company hanami party is watching the poor sod who's been nominated to get up at the crack of dawn and head out to the park to reserve a bit of cherry blossom real estate. You can spot them from a mile off, sitting solitary and bored on a bright blue bit of tarpaulin, faced with the prospect of doing so all day (unless there's a rotation system going on).
After the office has shut expect plenty of shuffling for position as workers worry about their suits getting dirty, until they've got enough drink in them to no longer care. You may also spot the newbies and those who are departing to have to stand up in front of their colleagues (and the army of strangers within hearing distance) and deliver some wit about their new / old job. This could be you, too!
Places to look out for the company hanami party:
Based in Tokyo as this expat is, I can vouch for Ueno Park and the grounds of Yasukuni Jinja as being prime places to see this social interaction in nervous or drunken flow.
The one with the walking course ...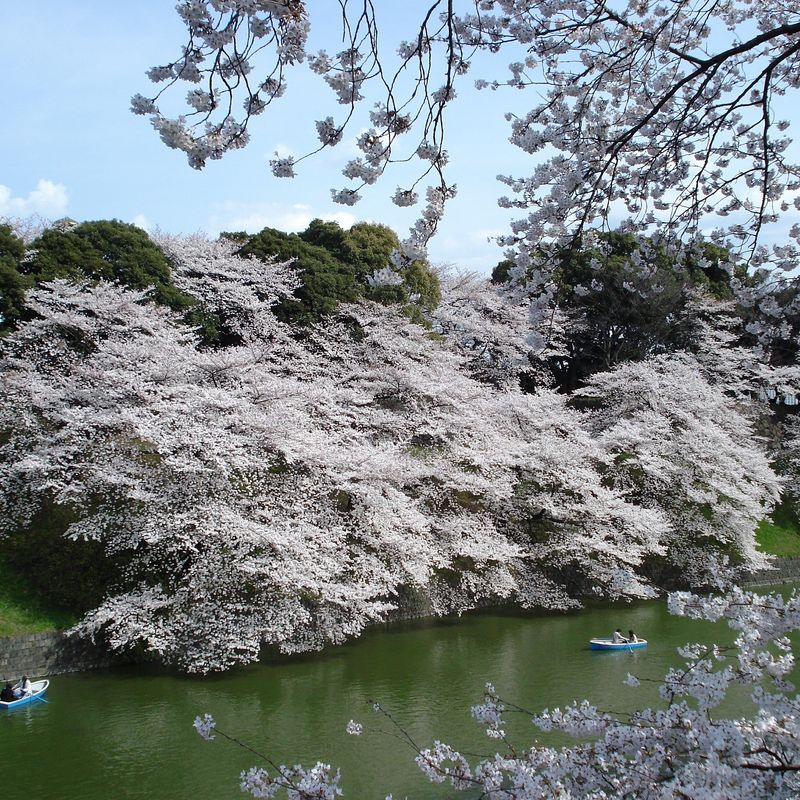 Without doubt, the walking cherry blossom experience is easier and more flexible than setting up shop for a few hours under the trees. Gone is the battle to find a great place to lay the ground sheet and with this the disappointment that comes when you realize that there's always someone who turns up earlier than you.
Where it suffers by comparison is that walking in this environment isn't suited to being social with a group of mates. Walking among the cherry blossoms is best enjoyed with a date or solo. The popular places for a stroll will, by definition, be crowded so the fewer of you there are, the smoother will be the walking.
Walkers, however, be able to take in the blossoms from a greater variety of perspectives, have the flexibility to head of somewhere quieter for food, and won't have to do any tidying up when it's time to go home.
The above mentioned "riverside cherry blossoms" make for a natural choice when it comes to a sakura walking course, but there are others.
Perhaps the most famous cherry blossom walking course in Japan are those sections of the pathway encircling the outer moats of the Imperial Palace grounds in central Tokyo.
The one with the cherry blossom tunnel ...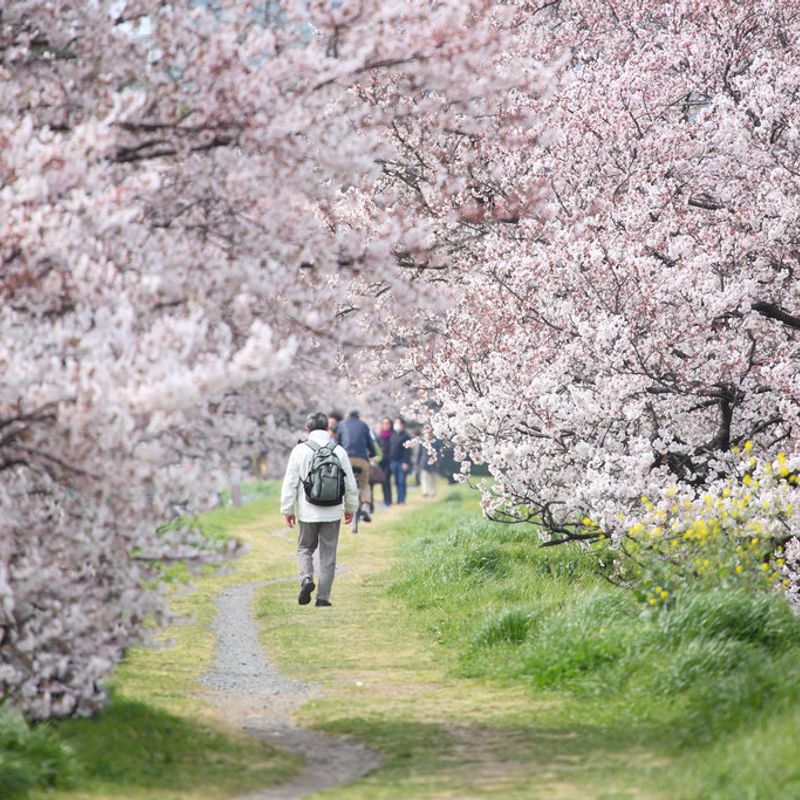 Searching for the best places to see cherry blossom in Japan you'll come across the term, "sakura-namiki," (桜並木) -- roadside cherry trees.
The primary goal when it comes to sakura-namiki is to lay eyes on those trees in full bloom either side of a road / pathway, the branches reaching out from both sides to touch in the middle. Not necessarily much to look at in the winter, during the cherry blossom season the trees and their flowers create a tunnel effect which makes the locals go giddy.
Given that a lot of these sakura tunnels are based around roads with actual traffic, enjoying the sakura-namiki is likely to be a case of simply walking through it rather than pitching up and settling in for a few hours.
Perhaps one of the most celebrated of sakura-namiki spots in Japan is the Shizunai Nijukken Road near the southern coast of Hokkaido. (Take a taxi from JR Shizunai Station.)
Places to look out for cherry blossom tunnels (sakura-namiki) in Japan:
- Sugi no Baba Street, Azuki Castle ruins, Asakura, Fukuoka
- Izukōgen Sakura Namiki, Ito-shi, Shizuoka (on the Izu Peninsula)
The one with the trendy sakura-themed bar ...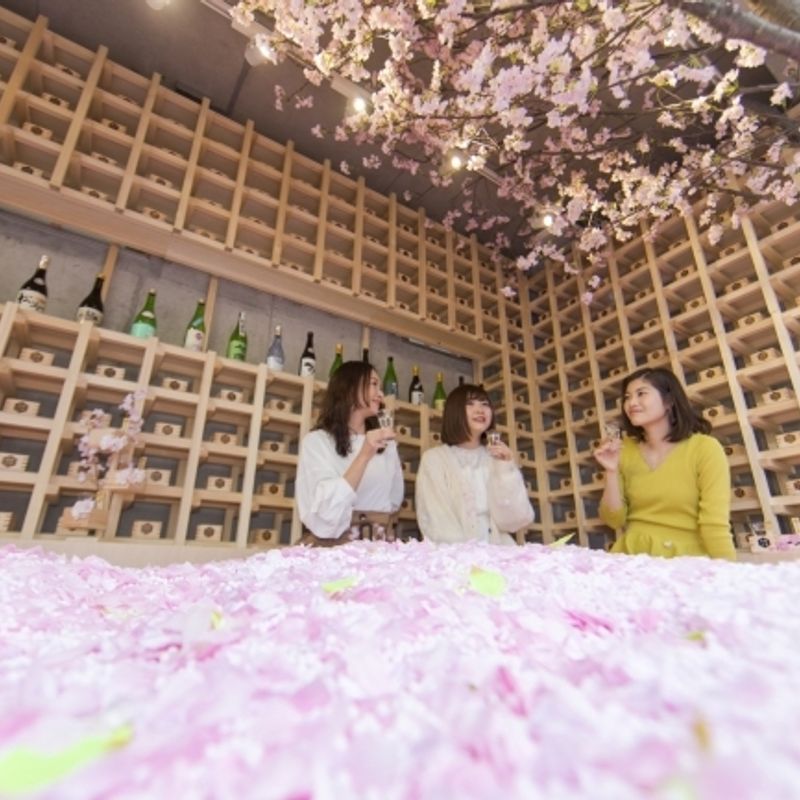 Hanami is potentially a dirty experience. Done for real it can leave cherry blossom viewers with mucky bums, scuffed shoes, greasy fingers, and beer stains. Add to this the sometimes Biblical crowds and those of a more refined persuasion can easily be put off.
Not to worry. Japan has saturated the hanami / sakura market with enough gimmick and theme to the point that even those who don't actually enjoy hanami … can still pretend to enjoy a hanami experience of sorts. Enter the pop-up sakura-themed bar / lounge.
A staple on the sakura-themed bar scene has been the CHANDON Blossom Lounge in Tokyo's Roppongi Midtown. Here, patrons can enjoy a quasi-hanami experience from the safety of some designer tables and chairs next to which the cherry blossom is largely represented through pink lighting, art features, themed menus and carefully manicured / pruned cherry tree branches.
Another interesting addition to the sakura pop-up bar scene this year was the "Sakura Chill Bar" in Omotesando, Tokyo (above). The chill space featured what organizers called a "cherry blossom pool," -- what looked like a ball pool you used to enjoy as kids only with cherry blossom petals (fake) instead of hollow plastic balls.
Along with the pop-up bar expect Japan's luxury hotels to be offering special sakura-themed lunch menus, cake sets, cocktails, and afternoon tea deals for a period of around two weeks to roughly cover the cherry blossom season. While a far cry from the muddy environs of a well trampled park, such options do give people a chance to celebrate the season while dressed in their finest threads.
The one with all the art and projection mapping ...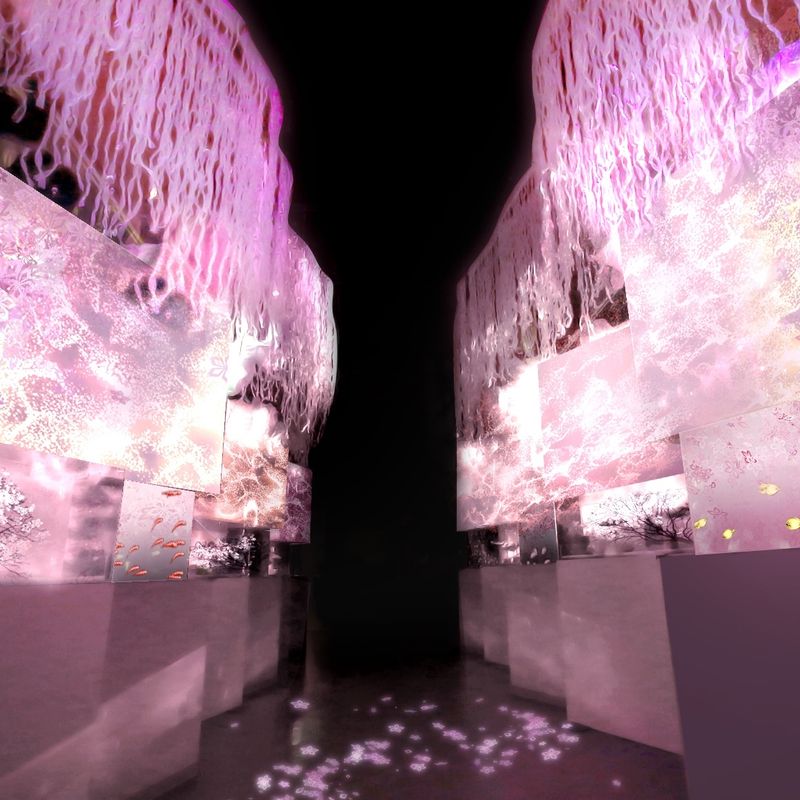 ("Sakura Aquarium," Aqua Park, Shinagawa)
Just as some of the more overzealous hanami experiences could end in projection vomiting, others could end in some projection mapping, perhaps as a way to round off a nice cherry blossom-inspired date.
While we wait to see if the novelty of projection mapping ever wears thin in Japan, for the time being we can perhaps expect to see some of it over cherry blossom periods for the foreseeable future.
Favorite targets for projection mapping in Japan, during any season, are aquariums -- the combination of ocean theme, magisterial and ethereal underwater worlds, bonkers sea creatures, and trippy lights serving up an experience that appears to be an easy sell on these shores, despite, in this case, cherry blossoms and the ocean actually having little in common.
Creative company NAKED Inc., who threw the earliest hanami event of the year in 2018, is a good place to start when it comes to researching projection mapping and other digital art installations / events in Japan.
The one in the great outdoors ...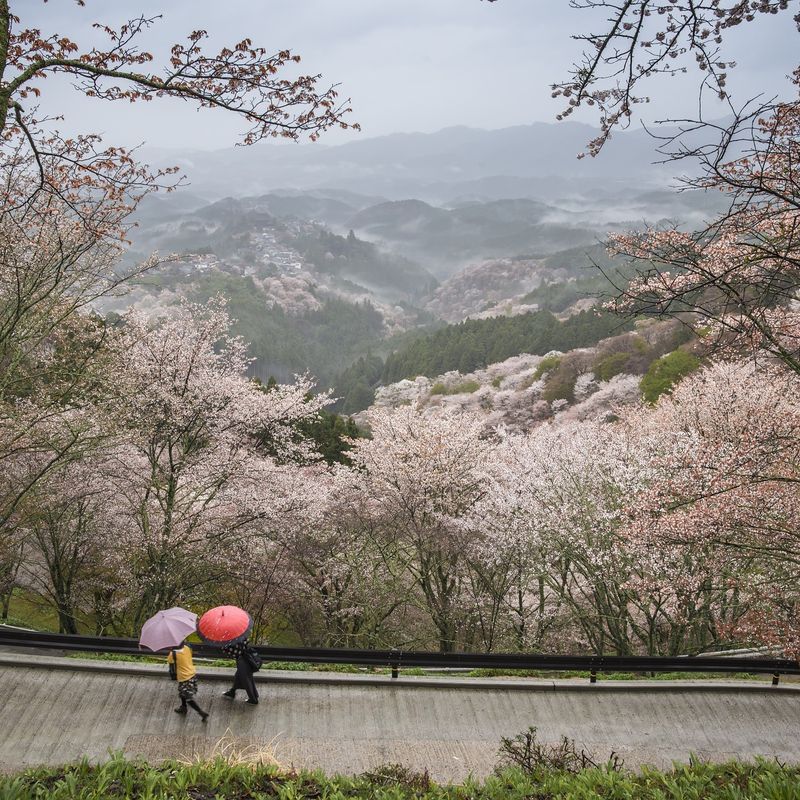 (Mt. Yoshino, Nara)
Enjoying the cherry blossom in Japan doesn't have to involve booze, picnics and parks. In fact, strapping on some boots and heading out for a hike could be a far more rewarding sakura experience as it takes you away from the mayhem, excess, and views endlessly spoiled by people with smartphones trying to get the season's requisite petal close-up (although there will be some of these people wherever you go .. one of them could well be you).
Hikes among cherry trees abound in Japan, and will come in levels to suit those with a minimal degree of fitness through to those that are fit, strong, and experienced in the outdoors.
Some of the more stellar hiking regions for cherry blossom in Japan include the slopes of Mt. Yoshino outside of Nara -- the mountain boasts some 30,000 cherry trees.
Fukushima, northern Japan, can brag of a mountain named after the cherry blossom party. Hanamiyama is not far from central Fukushima City and is an easily accessible hike for almost anyone. A variety of paths take visitors through the myriad of cherry trees planted on the slopes of the mountain while views to the Azuma range in the distance make things even more dreamy.
What's your preferred way to enjoy the cherry blossom season in Japan? Anything missing from this list? Let us know in the comments.
See us on ...
Twitter and Facebook: @citycostjapan
Images
Riverside: Yoshikazu TAKADA Flickr License
Yozakura: Jimmy B Flickr License
With the booze: neekoh.fi Flickr License
Picnic: Kohei Uesaka Flickr License
Company hanami: m-louis .® Flickr License
Cherry blossom tunnel: mrhayata Flickr License
Sakura Chill Bar: PR TIMES
Sakura Aquarium: PR TIMES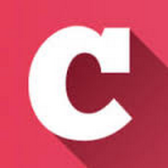 A Q&A and blogging community about life in Japan (plus a load of life-in-Japan stats!). Get your questions answered, share your experience! | Inquiry -> KyodoNewsDigital International Media | Tokyo, Japan | +81 3 6252 6402
---
3 Comments
I think my fave is "The one with the triple threat" - Chureito Pagoda! On a clear day you get the blossoms, a killer view of Fuji, and the pagoda itself - it's probably iconic Japan at its best!

@genkidesu Ah, know the one you mean although we've yet to get there. Is it really as good as it looks in all the photos?

@City-Cost it's beautiful but temperamental...i used to live relatively close so any time visitors would come it was the "go-to" Fuji viewing spot. You have to go on a clear day to see Fuji, and you have to walk up about 400 stairs to get to the top so definitely check the weather forecast before you go...and the earlier in the day the better, it seems like as the day wears on the cloud cover increases!