Sep 23, 2016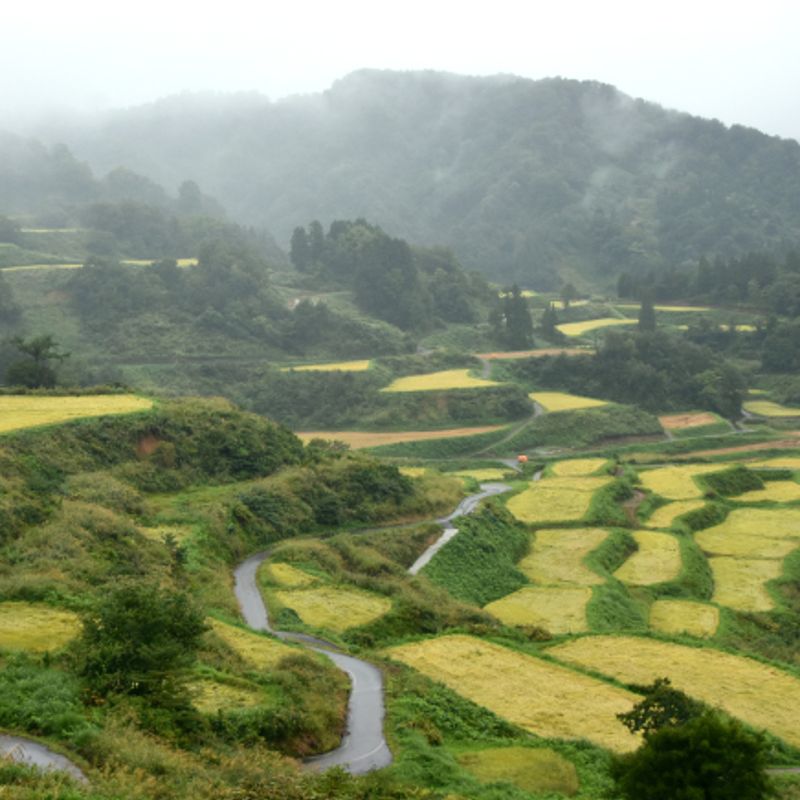 The Tokamachi (十日町) region of southern Niigata may only be a couple of hours by train from Tokyo but it couldn't be further removed. The booming chaos of urban Japan's neon ravines and growling traffic is replaced here by green valleys and the gurgling waters of mountain streams and onsen.
The region and its people are dominated by some of the largest snowfalls in the world. This snow feeds the rivers fueling them to carve out dramatic landscapes, and imbues the residents with a resilience and creativity that has seen them work this land for thousands of years. Connections to the city are stronger than they might seem, though. Over the years the pull of the city has seen Tokamachi's population decline. However, the region and its people are pulling back using the same resilience and creativity to showcase amazing landscapes, a world-class arts scene, ancient history, and progressive social projects.
History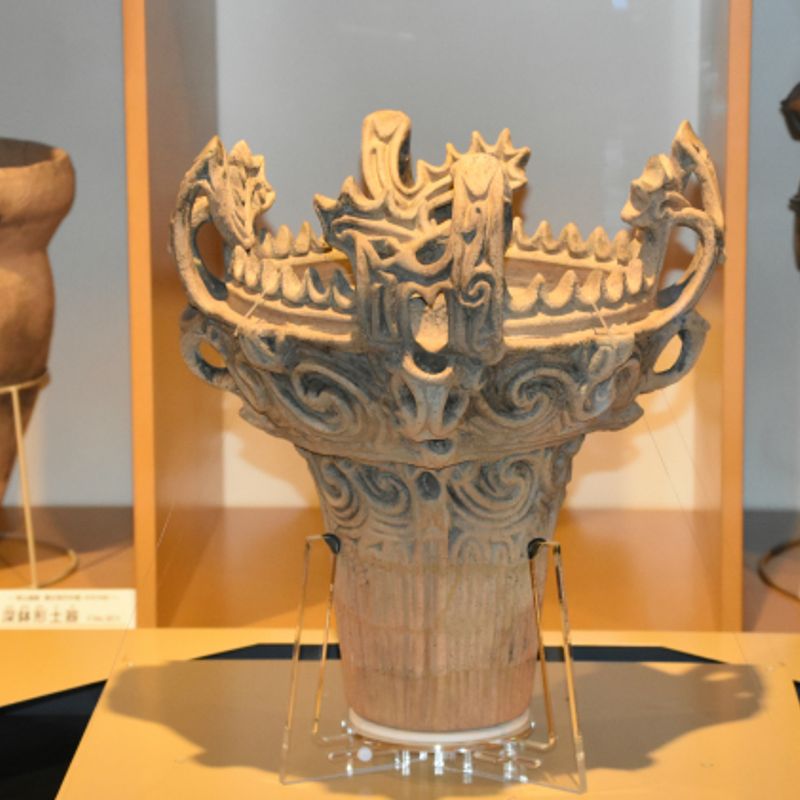 Tokamachi City Museum
This is an area which lends itself to preservation and excavation. The region's snows being the ultimate medium of preserve. Rumour also has it, that before rising waters ripped Japan away from mainland Korea, humans chasing animals into these parts from the North and the South, eventually met halfway, in the Tokamachi region. True or not, the air here is rich in historical discovery, and the Tokamachi City Museum can transport visitors back in time by thousands of years.
Run by the city, the museum houses exhibits centering on themes of snow, textiles and the Shinano River. Without question, the museum's loudest and proudest boast is about its collection of Kaen pottery; earthenware pottery vessels coming out of the middle Jōmon period some 5000 years ago. The rims of these vessels are licked with flame like flourishes, evoking images of art imitating nature, a theme throughout the region. The vessels are designated as National Treasures of Japan, and local officials have submitted a proposal for these designs to be used as the basis for the Tokyo 2020 Olympic torch.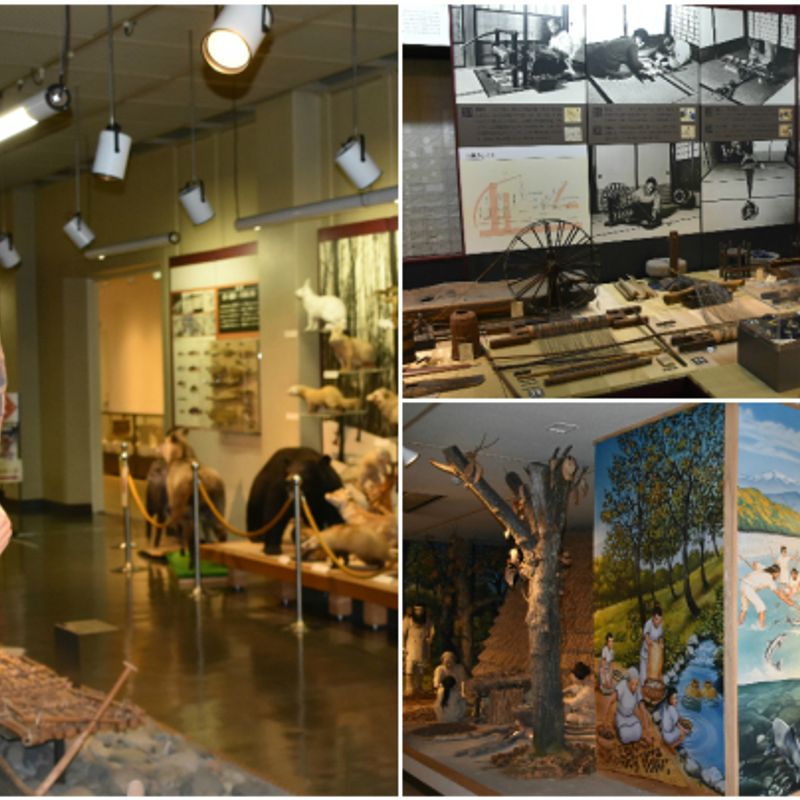 Tokamachi City Museum also features displays and artefacts showing how earlier inhabitants of the region dealt with the heavy snows, with examples of the tools they used on display. It's these melting snows that feed the Shinano River, the main artery of transportation for the region and no doubt a key factor in helping Tokamachi develop into a production center for kimono. The museum traces this back to the fledgeling days of fabric production in the region, and Tokamachi's introduction of silk in the late Edo Period, through to its current status as a leading producer of kimono.
Art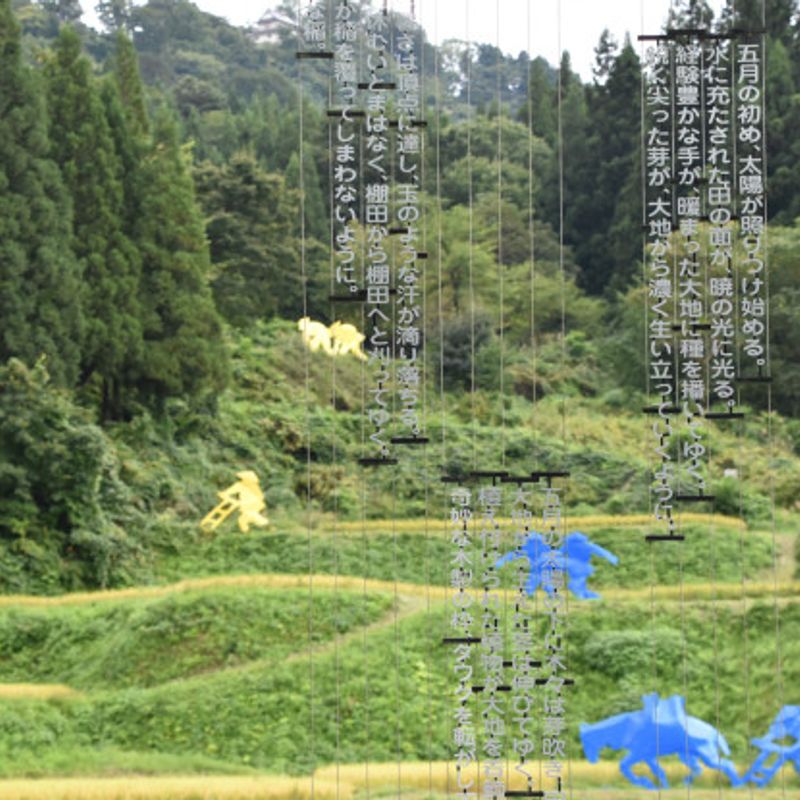 As with many rural areas in Japan, Tokamachi is seeing a decline in its population. Due to a lack of public funds, at the end of the 1990s rural administrations were combined in an attempt to consolidate resources. Still today though, there are some 500 vacant homes here, and over 20 schools have been subject to closure. Across 200 villages, over 30% of residents are over the age of 65. Facing up to these challenges, and in an admirable attempt to revitalise the region and reunite once disparate communities, the region has given birth to the Echigo-Tsumari Art Triennale which, according to event literature, is 'the world's most extensive art festival'.
Upon early impressions of travel here, it might seem hard to believe that Tokamachi (together with Tsunan Town) could be host to an event on such a scale (the last Triennial held in the summer of 2015 saw 375 art pieces, spread over a region of 760 km², welcome some 500,000 visitors from across Japan and the globe). Take time to consider the landscapes and the people though, and it begins to make sense. This is an area of eye-popping natural canvases, abundant in resource, home to a people who know how to create for life and art; from the intricate flames on an otherwise practical Kaen vessel, and delicate kimono flourishes, through to the layered textures of the region's rice fields. The combination of land and people has been creating art here for millennia.
From the 2015 summer Triennale, some 200 pieces of art remain. One of the great pleasures here is trying to spot them among the rice fields and forests, on the edge of villages, and astride rivers and streams. It's not always easy though. This is a vast and contoured landscape, with much to distract from your search. Better to grab a map instead! Most pieces are outdoors and open to the elements, the embodiment of the Triennale's efforts to express the 'relation between nature and civilization, society and humans'.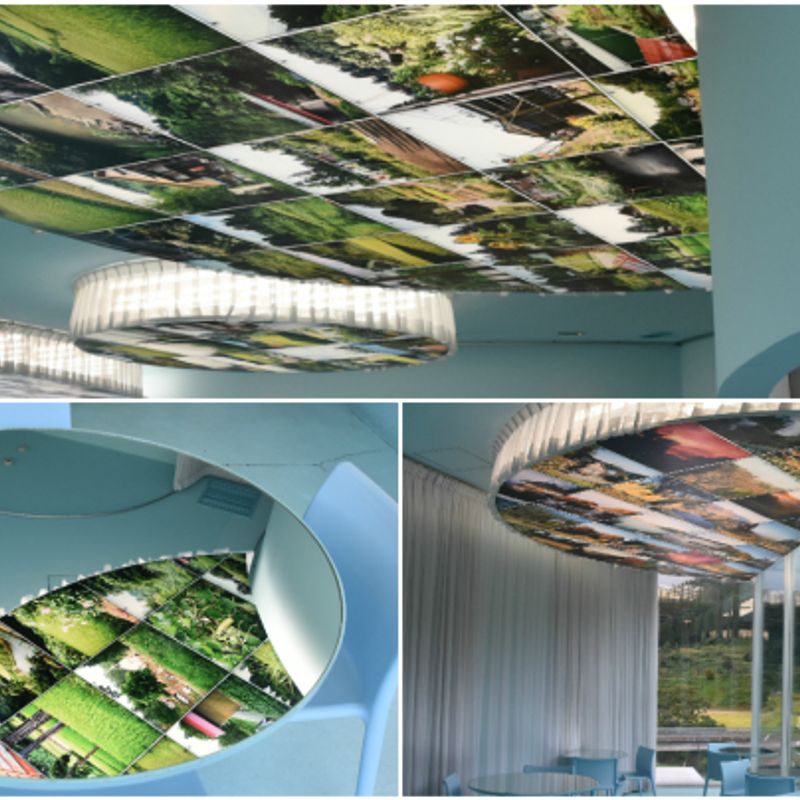 A good base for exploration of some art pieces is Matsudai Nohbutai. This facility, just a few minutes walk from Matsudai Station (Hokuhoku Line), houses a gallery, event space, and one of the most unique cafes we've been to (glass surface tables reflecting art installations in the ceiling). From the the facility's veranda, you can gaze out across the river to rice terraces dotted with instillations. The grounds here are also home to Tsumari in Bloom, a creation from modern-art show stopper Yayoi Kusama. Other pieces await discovery by foot, although be sure not to miss the room inside the facility covered in chalkboard material (plenty of chalk at the ready to leave your mark).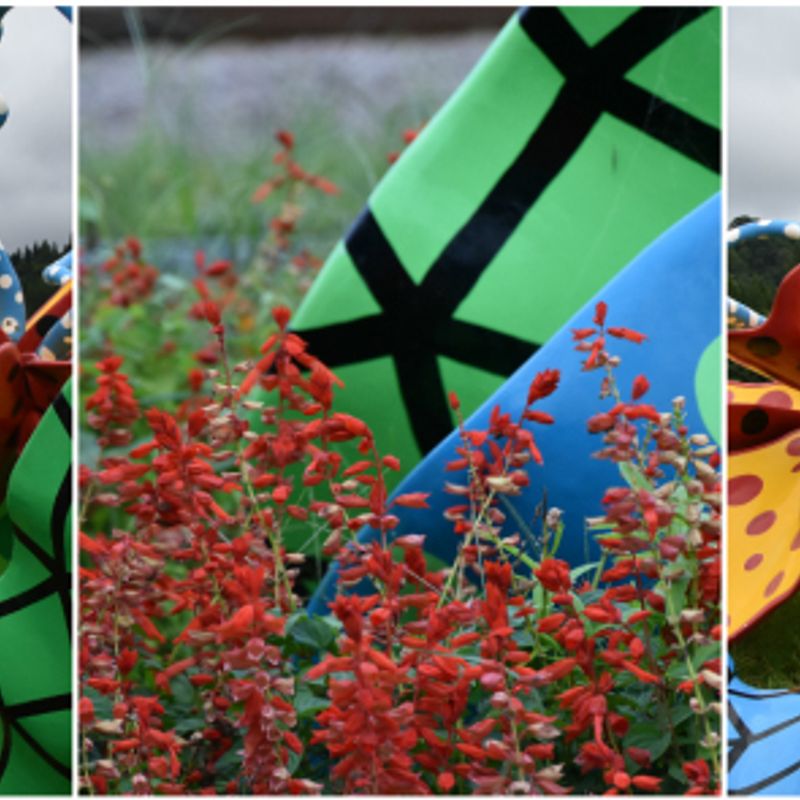 Those looking for an interesting overnight experience in the area would do well to seek out House of Light, one of the major artworks for the inaugural Triennial in 2000. The house is a creation from American artist James Turrell, and combines his passion for light with the designs and features of a traditional Japanese house (albeit one that has a sliding open roof)! With its own large bath, fully functioning kitchen, and commanding views over the valley, the house can accommodate overnight guests (outside of visiting hours) for a surprisingly reasonable price. House of Light is a 15 min drive from Tokamachi Station.
Train spotters with a penchant for art (other the other way round) will enjoy the instillation Kiss & Goodbye from Taiwanese picture book author Jimmy Liau. The small building, painted up like a train carriage sits beside sleepy Doichi Station (JR Iiyama Line - maybe one train per hour?). The designs look cute and suitably kid's story book, however the theme is heartbreaking in its depiction of a boy, who lost his parents during the tsunami of 2011, traveling with his dog to visit a grandfather in the country.
For the laymen individual art pieces dotted around the area will at times dazzle and confuse. There are those pieces that make sense in the landscape and those that jar. When seen from the broader context though, that of a region's desire to bring together its people, to embrace its present circumstance and take inspiration from the past that it might create and engage with the rest of the world, the art that you see here is always moving.
If you can't wait for the next Echigo-Tsumari Art Triennale the Echigo-Tsumari Art Field will be hosting a series of events over 11 days in October 2016.
Culture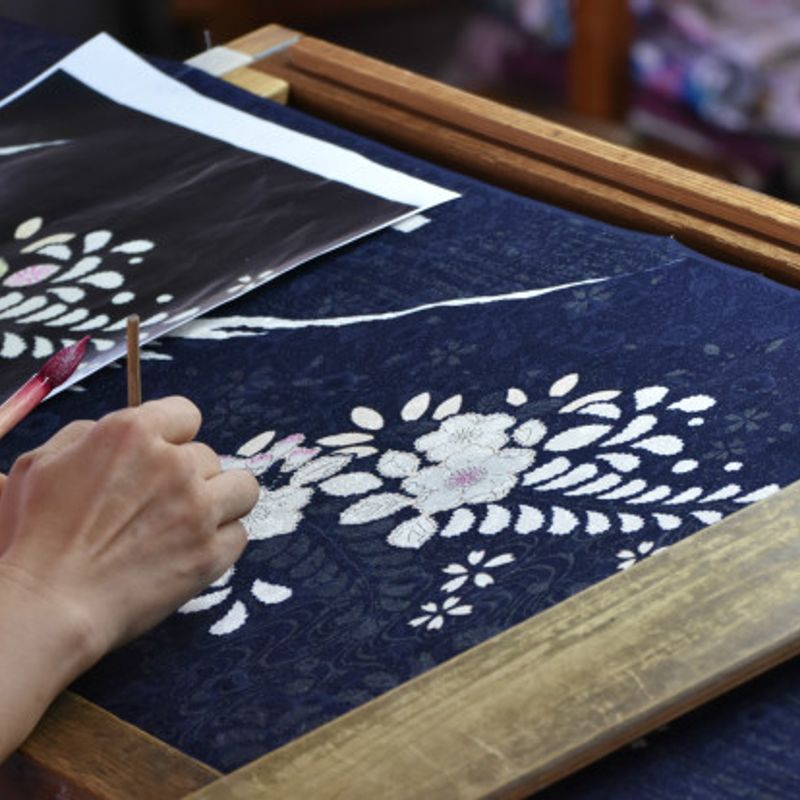 After agriculture, the production of kimono is a major industry for Tokamachi. Evidence of woven fabric production in the region dates back 1,500 years. However, if the word 'industry' brings to mind billowing chimneys and dystopian production facilities you couldn't be more wrong. This is hand produced stuff and visitors to the town can see it in action at Suizan-Kobo, a kimono production facility in Tokamachi run by Toya Co. Here, you can watch on as experts apply the tie-dying technique Tsujigahana to emblazon kimono fabrics with those patterns and flourishes which you've perhaps seen on kimono in Mitsukoshi (the founder of which has a connection to the area). It's these same techniques that once decorated the threads of famous warlords like Uesugi Kenshin and Toyotomi Hideyoshi. Watch closely now, as visitors will have a chance to decorate their own fabrics at the end of the tour.

Your own efforts at Tsujigahana will likely be put to shame by some of the kimono on display here. They look, quite frankly, too good to wear, hung out as they are like works of art. The colors and flourishes are almost dizzying, but it's OK, at the end of the tour you get to sit down with a cup of tea (the Japanese kind), and calm the eyes next to a quaint Japanese garden.
... and chill!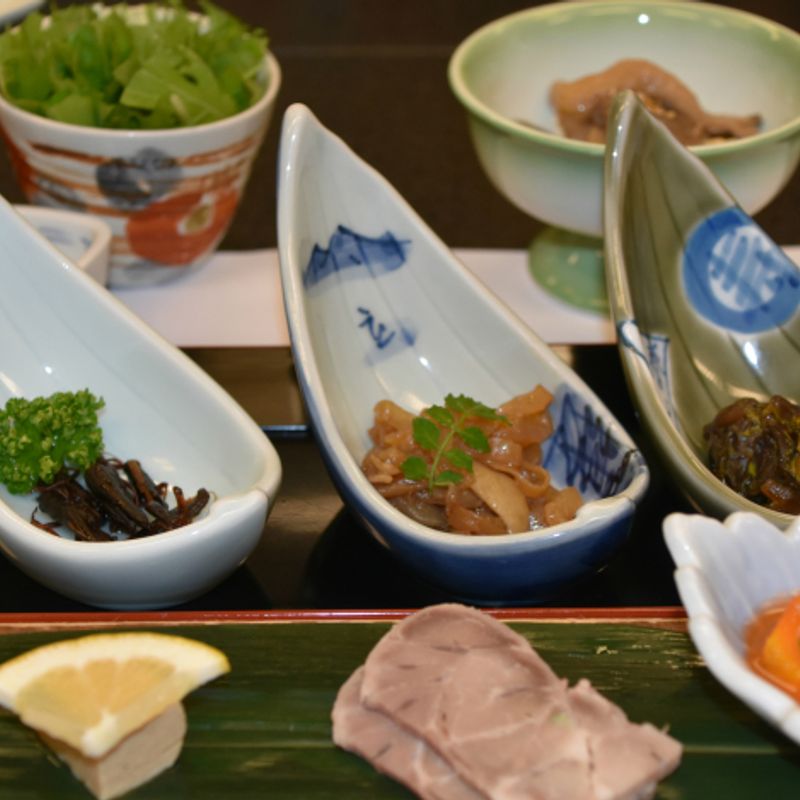 Reverting to modern parlance maybe, but that's exactly what you can do in this ancient part of the world. Like the aforementioned art installations there are onsen towns dotted throughout. Perhaps the most famous is Matsunoyama Onsen, one of Japan's 'Big 3 Medicinal Hot Springs' (15 times stronger than most Japanese hot springs). Don't come here expecting a hoard of medical tourists looking to ease their sciatica, though. This onsen is tucked away in a remote valley and consists of but a single street with mountains rising steeply at either side.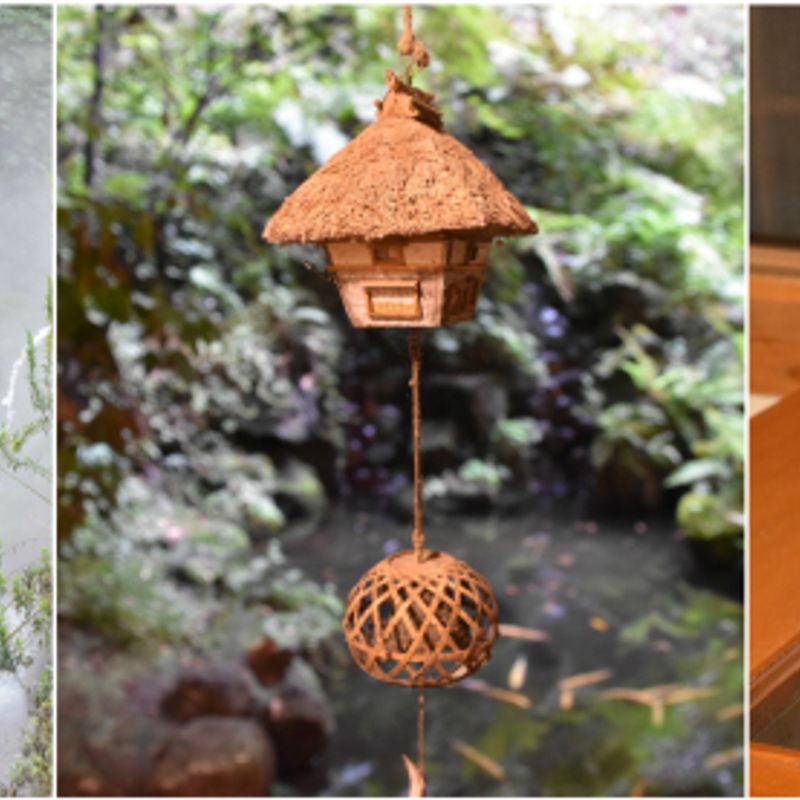 For a splurge, try a room at Ryokan Chitose. The whole place looks like a work of art and as well as a well-earned soak (check out the outdoor 'Moonview Bath', if you can stand the heat!), the staff here also lay on food that rivals those kimono in its presentation (no burger and fries, although you can get a coffee for breakfast if you ask).
It would be a Sisyphean task to list all that Tokamachi its surrounds has to offer. On top of which, this is an area dominated by the seasons (in real, practical terms), laying on a different experience during each one. At it's core though, underneath the heavy snows, and high on the precipitous rice terraces, can be found everywhere a spirit not merely to endure, but to embrace and create.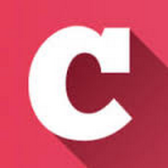 A Q&A and blogging community about life in Japan (plus a load of life-in-Japan stats!). Get your questions answered, share your experience! | Inquiry -> KyodoNewsDigital International Media | Tokyo, Japan | +81 3 6252 6402
---