Mar 16, 2017
The 'business hotel in Japan' is something of an institution. An ever-present on the Japanese hotel scene, business hotels are the default selection for locals overnighting on a tight budget, their own or the company's. Not exclusively the realm of the Japanese business person (salaryman / office lady), these hotels can make for a decent accommodation option for tourists and travelers of any shape, size, and nationality. You may also hear them referred to as 'city hotels', as predominantly, although not exclusively, this is where they are to be found, usually within easy walking distance of a train station. When considering the question, 'How much does it cost to stay in a business hotel in Japan?, one also needs to clarify one's own definition of a 'business hotel'. In Japan, these places are synonymous with basic, no-frills functionality. This is not 5-star territory.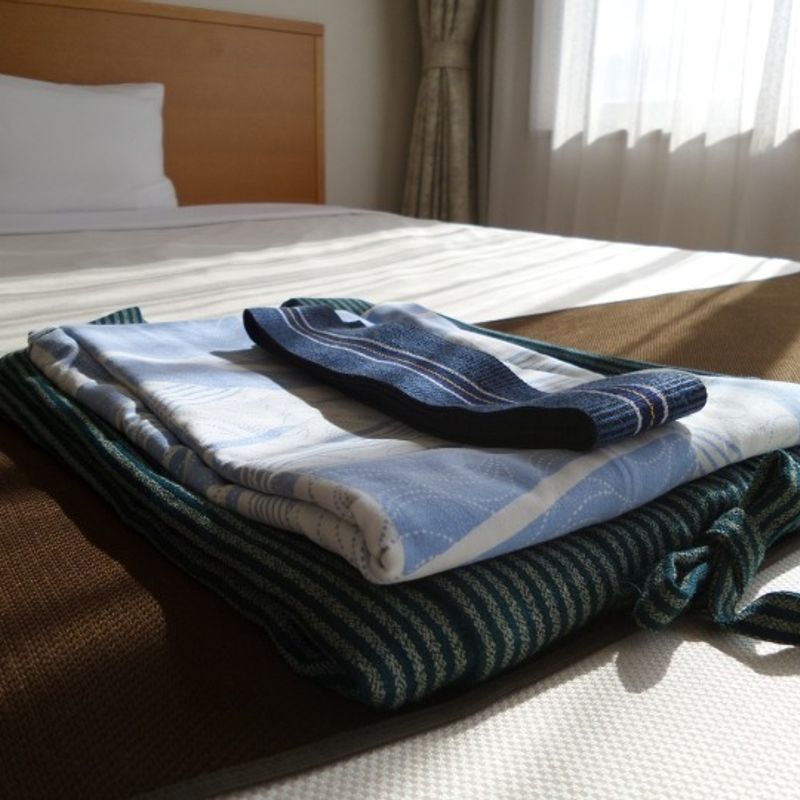 How much do business hotel rooms cost?
If you're lucky, you might be able to get your business hotel costs down to around 5,000 yen for a single room per night. If you can budget between 9,000 - 15,000 yen per night, you'll be able to pick and choose at will. Beyond the 15,000 yen mark and we're really getting out of business hotel territory, although some may go above this. Consideration needs to be made as to the night of the week. Although these places are associated with the business trip, Friday and Saturday nights will likely command higher rates.
What do you get for your money?












The following is what you might expect from a lower end Japanese business hotel ...
Lobby
Definitely not lavish, in any way. Increasingly, reception staff may be able to handle languages other than Japanese, but you should never take this as a given in these hotels.
It wouldn't be unreasonable to expect maps, brochures, and other 'tourist' information, but guests shouldn't expect too much in the way or tour bookings e.t.c.
Wake up calls, rooms service (snacks and drinks), and in-room massage should all be fairly standard

Restaurant
Very rarely more than one. Probably empty in the evening (if it even opens), it will be busy at breakfast serving a hybrid Japanese / Western buffet.
Rooms
At the lowest end, expect to have a decent stab at touching both walls with your outstretched arms. Windows may well open out to the wall of the next building a meter or two away. Peek under the bed to find loose change, dust, and a few discarded wrappers. Carpets may have seen better days, the bed sheets may have cigarette burns, and the bland walls scarred with the odd stain. At the very lowest end, that is.
Other than a bed, expect …
Desk and chair
Hotel note pad and pen
Phone
Lamp
Slippers and yukata (Japanese style robe)
Fridge (empty)
Torch (for emergencies)
Ashtray
TV and remote, and pay-per-view movie guide
Kettle (with tea / coffee, maybe)
Free in-room wi-fi (increasingly) and lobby
Trouser press (maybe)
Bathroom …
Typically one of those all-in-one 'capsule' set ups ...
Shower and bath (in one)
Bathrobe (maybe)
Large and small towels
Shampoo / body soap / conditioner
Toothbrush and toothpaste
Drier
Razor
Ear cleaners
These are the basics. As you go up the room rates, you essentially get better, cleaner, and newer versions of the same things. And more space.
Other …
A smoking room (although plenty of the rooms in a business hotel will still be 'smoking OK')
Very uninspiring corridors
Vending machines for soft drinks, cigarettes, alcohol, snacks, and 'video' cards (ostensibly so that you can watch Japanese adult movies on the TV in your room - these cards are usually around 1,000 yen for 24 hrs)
Japanese business hotel chains
There are plenty of independent operators, but when you're looking to make bookings over the Internet, it's the business hotel chains that will likely jump to the top of the lists. There are quite a few to choose from. Ultimately though, they all offer the same hotel basics, so when you opt for one, there's no need to feel like you should have opted for the other.
In researching the rates of these business hotel chains, we did so using the Tokyo hotels as an example as these are likely to command the highest rates. It's difficult to be definitive as even though the chain might be the same, prices, facilities, and rooms standards can vary between hotels. Making bookings directly from the 'chain' may require you to set up an account. As for how much they cost, the rates below are in Japanese yen.
Hotel
Rates
Web
Notes
Route Inn Hotels

Singles ~ 5,500 - ~10,000

Doubles / twins ~ 13,000 - 19,000

In English and other languages

Hotels in 44 prefectures

Hotels can be searched by map / alphabetical list / direct input

APA Hotels & Resorts

Singles ~ 10,000 - 17,000

Doubles ~ 14,000 - 19,000

In English and other languages

Nationwide

Search by map / area list

System can't handle reservations over 10 days

Lots of amenities and facilities for this kind of hotel grade

At the upper end of the Japanese business hotel

Super Hotel

Singles ~ 8,000 - 13,000

Doubles ~ 11,000 - 15,000

Triples ~ 12,000 - 26,000

http://www.superhoteljapan.com/en/

In English and other languages

Search by map / area list

Special plans for foreigners




Daiwa Roynet Hotel

Singles ~ 11,000 - 15,000

Doubles (for single occupancy) ~ 15,000 - 20,000

http://www.daiwaroynet.jp/english/

In English and other languages

Search by drop down list, starting with area

Searches are a bit bogged down with information about plans

A number of room / meal plans available

At the upper end of the Japanese business hotel

Dormy Inn
Singles ~ 15,000 - 17,000

http://en.hotespa.net/dormyinn

English available

Search by map and then drop down menu

Confusing 'quick search' function

After doing an initial search it then asks you to search again

Toyoko Inn

Singles ~ 7,000 - 11,000

Doubles / twins ~ 10,000 - 12,000

https://www.toyoko-inn.com/eng/

In English and other languages

Search by map and then list

Rental laptop service

Members club

Tokyu Stay

Singles from ~ 9,000 yen

Twins ~ 24,000 yen

In English and other languages

Tokyo only

Search by map or dropdown list

Search by plan / room type / price

Sunroute Hotel Chain

Singles ~ 9,000 - 15,000

Doubles ~ 15,000

http://www.sunroute.jp/english/index.html

In English and other languages

Search by map and list

Club membership

Variety of room plans
Looking at the list above, you might be wondering where the really cheap rooms are. Again, with these chain hotels they may well be in other parts of Japan, outside of Tokyo. Making your reservations through third party 'booking sites' may also be a way to get better deals. In fact, those on tighter budgets would be better off searching for independent business hotel operations.
As you would expect, at this kind of level, what you see in the images isn't necessarily what you are going to get.
Stepping down in accommodation budget in Japan will mean staying in a youth hostel, a capsule hotel, or some kind of minpaku (private lodging).
While obviously not the most glamorous of accommodation options, the Japanese business hotel scene is currently looking in pretty robust health, particularly around Tokyo, but not limited to the capital. The Japanese government can't encourage enough tourists to the country right now, with media regularly issuing updates about how Japan has just topped another 'inbound' tourist record. This is all good news for business hotel operators who are stepping up to the plate in order to satisfy the increasing need for rooms. What this means in terms of business hotel costs and quality, we can't be sure. However, it will likely mean an improvement in the accessibility of what were ostensibly hotels for locals. So, expect more bilinguals or, indeed, polyglots staffing business hotel receptions across Japan, and more appeals on websites as to how foreigner friendly an establishment might be. Not that this means they were ever not foreigner friendly, there just wasn't the need to show themselves as such, and consequently they went under the overseas tourists' radar.
How much did your business hotel rooms cost in Japan? Got any recommendations? Let us know in the comments.
For more content like this ...
How Much Does it Cost to Stay in a Love Hotel in Japan?
See us on ...
Twitter: @City_Cost_Japan
Facebook: @citycostjapan
Images
Middle: Paul Robinson Flickr License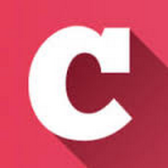 A Q&A and blogging community about life in Japan (plus a load of life-in-Japan stats!). Get your questions answered, share your experience! | Inquiry -> KyodoNewsDigital International Media | Tokyo, Japan | +81 3 6252 6402
---