Jul 26, 2016
Fireworks, but not as we know 'em! Virtual hanabi events in Tokyo
'Tis the season of fireworks festivals (花火大会/hanabi taikai) in Japan. These well documented summer soirees are a highlight of the season for many. We love them, too, and would definitely advise you to give them a go, at least once, when you're in Japan. They come with crowds though. Massive ones. So much so, that if you're using trains to get to/from a fireworks festival, getting back home can take on a struggle of epic proportions.
The more crowd sensitive night gazer might prefer something a little more civilized, and a little less boozy and sweaty. Thankfully, this is Japan, a country so teched-up, and so in love with lights, that they've come up with virtual fireworks displays (バーチャル花火), and there are a few of these events going on in Tokyo right now. All of these events are the creation of NAKED Inc., video, and 3D projection mapping creatives.
VenusFort SUMMER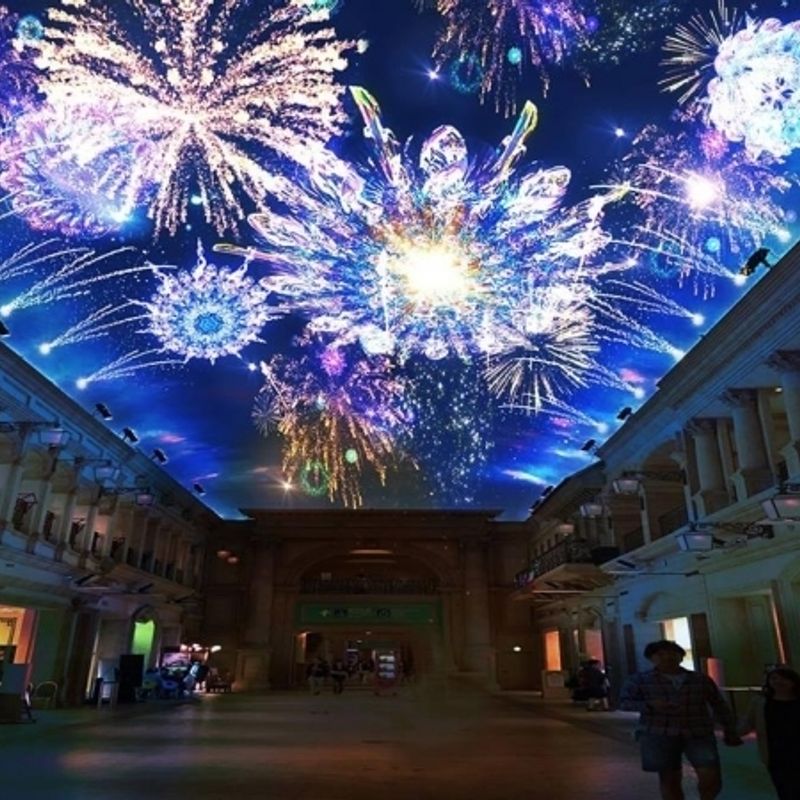 This is the gargantuan shopping mall in Odaiba with a ceiling that changes its lighting according to the time of day (Yea, screw being outside). Until August 31, as part of their summer program, the ceiling at VenusFort will feature a 'fireworks' motif as created by 'FIREWORKS by NAKED'.
The display can be seen on the ceiling of the meeting place on Broadway Avenue (2F). The event promises a 'kaleidoscope' of fireworks combining traditional ones, too. The area will feature food stalls, and yukata from Shitateya Jingoro (仕立屋甚五郎), and will be a place where visitors can experience the vibe of a summer matsuri (festival). If you turn up in a yukata, it looks like you'll get some kind of special coupon.
Dates: July 16, 2016 - Aug 31, 2016 (Coupon offer: Aug 11 - 21)
Hours: 11:00 - 22:30
Place: VenusFort 2F Broadway Avenue
Web: https://www.venusfort.co.jp/eve.cgi
TOKYO TOWER Virtual Hanabi Taikai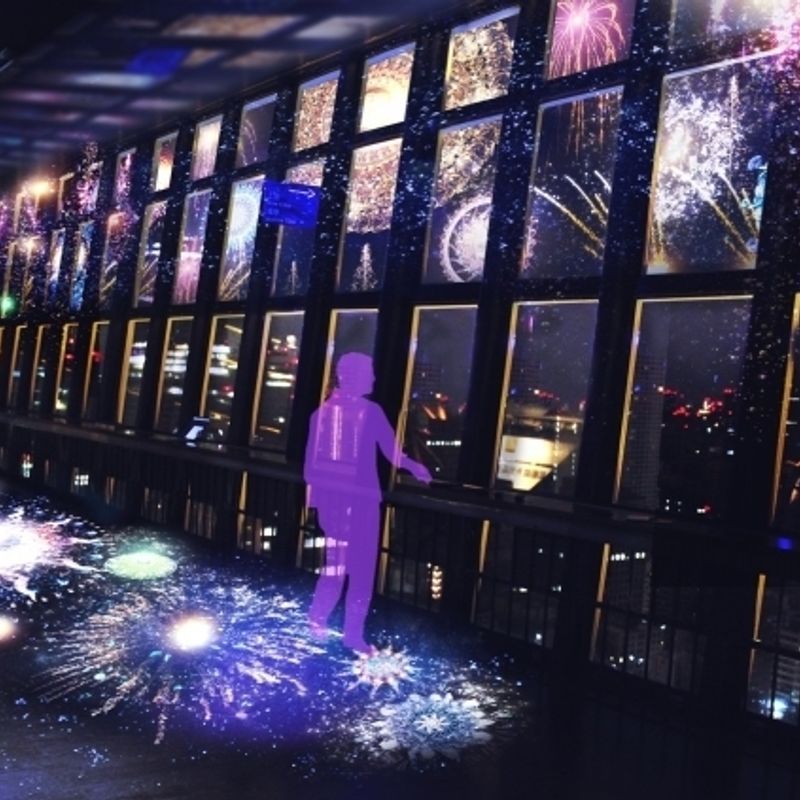 As part of the tower's Summer of Light (夏の光) theme, 2F of the main observatory is currently host to TOKYO TOWER SUMMER LIGHT FANTASIA, another collaboration with FIREWORKS by NAKED, which projects fireworks scenes as if you're looking at them explode of the Tokyo skyline (they are also projected onto the floor). The virtual fireworks display at Tokyo Tower is being held daily, and is being mixed in with the tower's main 'starry sky' mapping display
Place: Tokyo Tower Main Observatory (2F)
Dates: Until Sept 30, 2016
Hours: 19:30 - 22:50, 19:00 - 22:50 (after Aug 5) - virtual fireworks 3 times daily, 20:15, 21:15, 22:15 (each display lasts for around 5 mins)
Warning: Parts of Tokyo Tower's 'Summer of Light' theme features songs from miserable sob singing duo, Kobukuro.
Fee: As is is for the main observatory - 900 yen (adults) / 500 yen (jr high/elementary school) / 400 yen (4 yrs +)
Web: https://www.tokyotower.co.jp/event/illumination/summer-light-fantasia/en.html
TAKANAWA SUMMER FESTIVAL (高輪 夏まつり)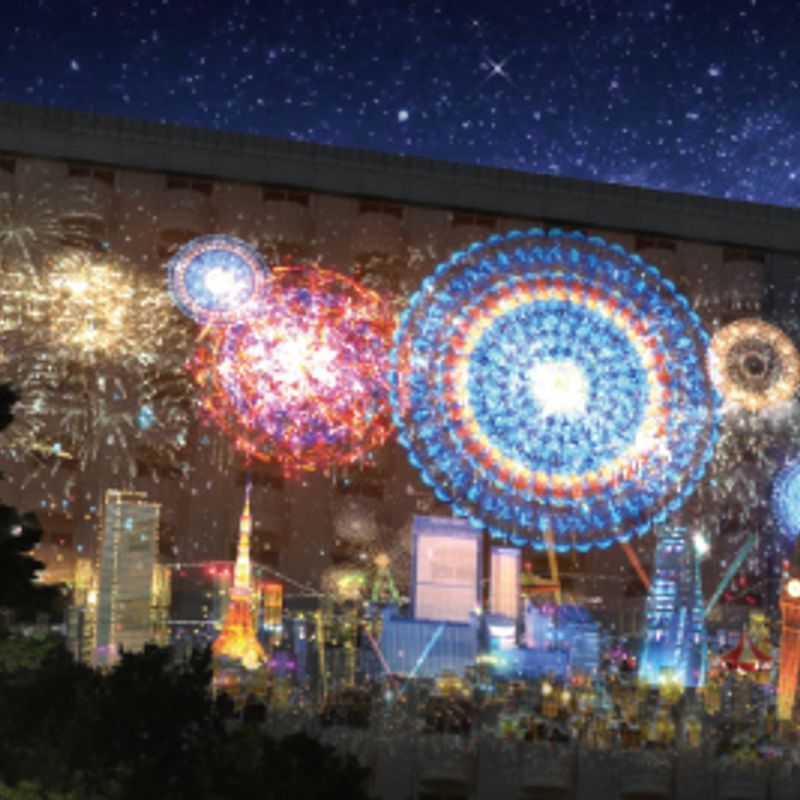 The massive complex that is the Grand Prince Hotel New Takanawa (outside of JR Shinagawa Station) will hold another of its summer festivals in the hotel's Japanese Garden. Along with summer games and traditional Edo era entertainment, NAKED Inc. will be back in business with their projection-mapping fireworks display.
Dates: Aug 13 and 14
Hours: 17:00 - 21:00
Web: http://www.princehotels.co.jp/takanawa-area/natsu/events/index2.html
HaNaBi aquarium by NAKED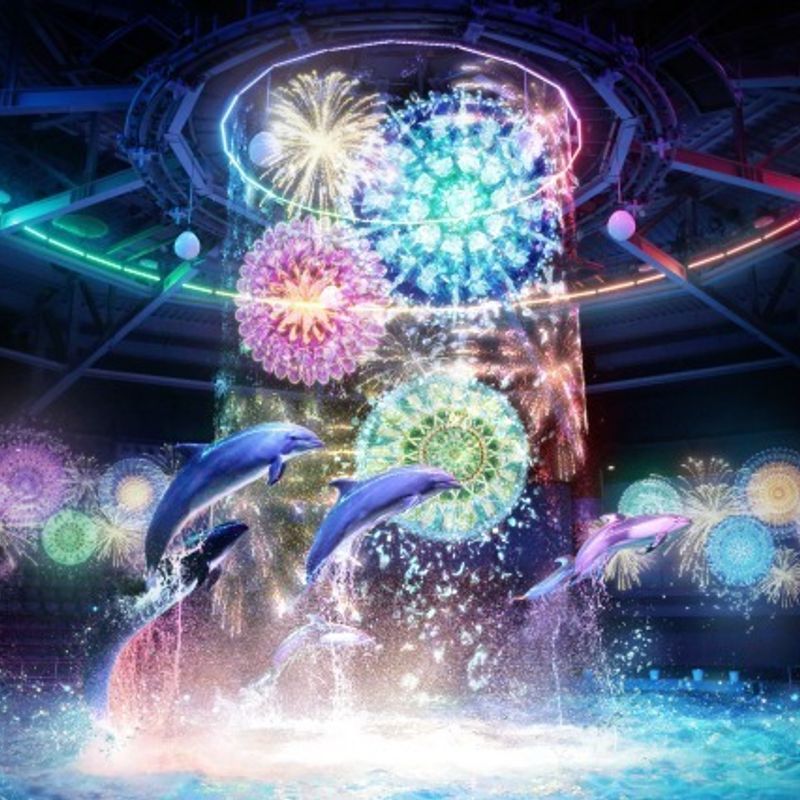 Staying in Shinagawa, AQUA PARK SHINAGAWA (aquarium) currently laying on its HaNaBi aquarium by NAKED, featuring 4 displays; Hoshihanabi (星花火 / star) / Mizuhanabi (水花火 / water) / Kazehanabi (風花火 / wind), Kasahanabi (傘花火 / umbrella). Hoshihanabi features a projection-mapping/dolphin show combo.
Dates: Until Sept 30
Hours: 10:00 - 22:00
Tickets: 2,200 yen (adults) / 1,200 yen (jr high/elementary school) / 700 (4 yrs +)
Web: http://www.aqua-park.jp/aqua/hanabi/
If you're aware of any virtual fireworks displays (バーチャル花火大会) anywhere in Japan, drop us a line below, and help other expats make the most of their summer in Japan.

Twitter: City_Cost_Japan
Source and images (VenusFort / Tokyo Tower / HaNaBi aquarium): PR TIMES
Images (TAKANAWA SUMMER FESTIVAL): event homepage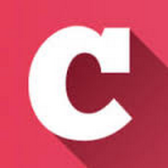 A Q&A and blogging community about life in Japan (plus a load of life-in-Japan stats!). Get your questions answered, share your experience! | Inquiry -> KyodoNewsDigital International Media | Tokyo, Japan | +81 3 6252 6402
---