Oct 19, 2016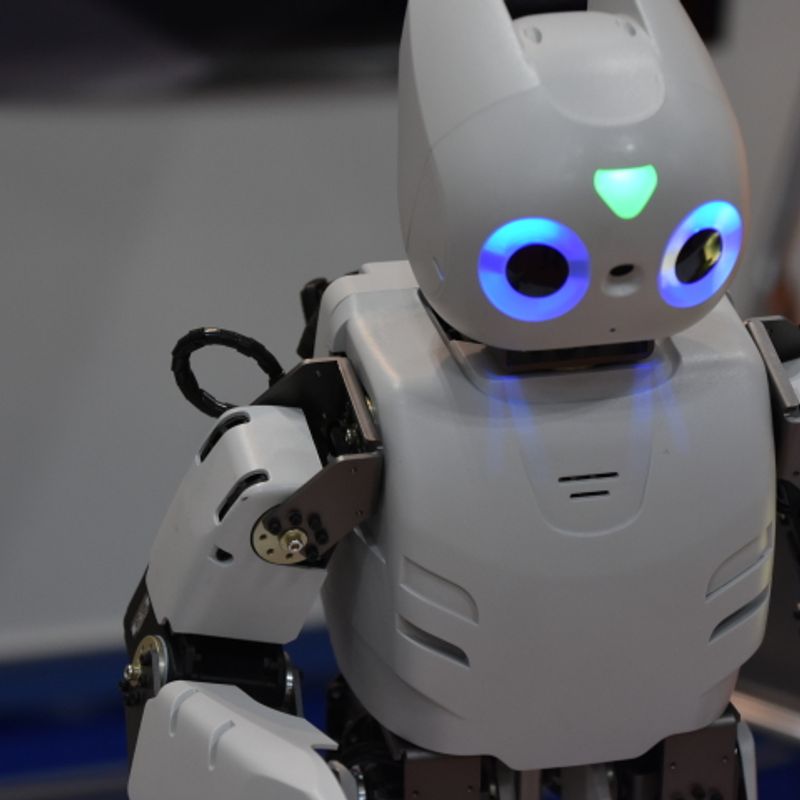 Today saw the opening day of Japan Robot Week for 2016, held at Tokyo Big Sight in Odaiba. The expo is a biennial event taking turns with the International Robot Exhibition.
In 2015 the Japanese Government revealed a 'Japan's Robot Strategy', a 5-year plan to develop innovations in robotics with a goal to expand the service robot market by a degree that is about 20 times the current value. Japan Robot Week 2016 then, lends its focus more towards service robots, rather than those that, say, dance and talk (although we did spot a dancing robot, more on that later). The point being that Japan Robot Week is really aimed at those with a genuine interest in the industry, whether that be on a scientific level, or something more trade/business, or, indeed, both. Those who might be expecting something along the lines of the Tokyo Game Show, only with robots, will come away disappointed.
There are, however, some exhibits and bits of kit that even the layman can enjoy.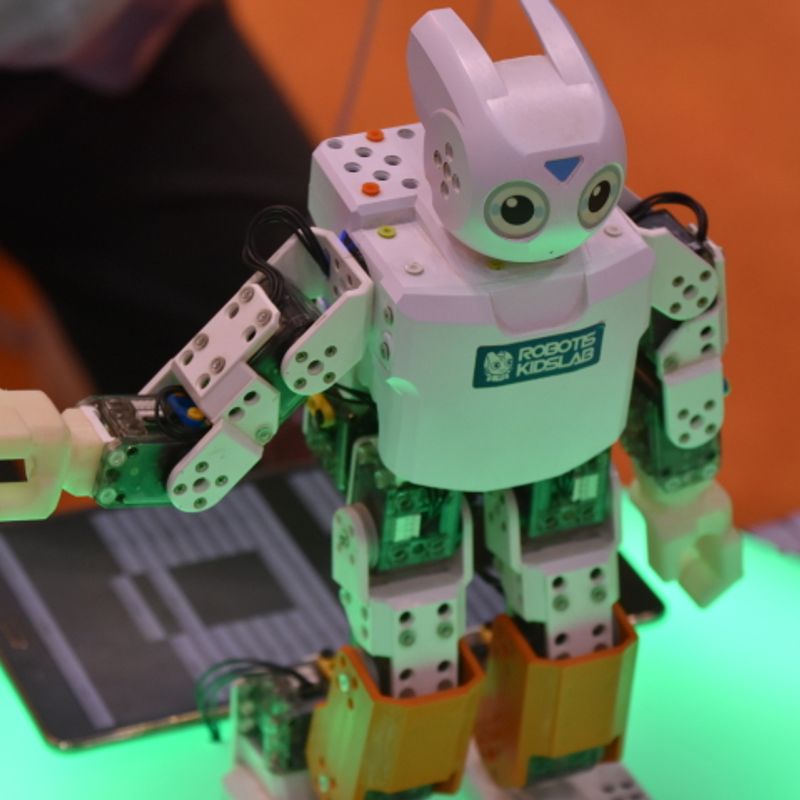 Keep your eyes peeled for the dinky robots on display at a small booth run by ROBOTIS KIDSLAB. Here, you can get a demonstration of a robot constructed from their 3D Printable & Programmable Humanoid Kit (above). If you ask (or stare long enough) they'll make it dance for you … to Gangnam Style (you can see how 'layman' we are here). ROBOTIS have some cool looking stuff for young robotic creatives (ask for a pamphlet in English).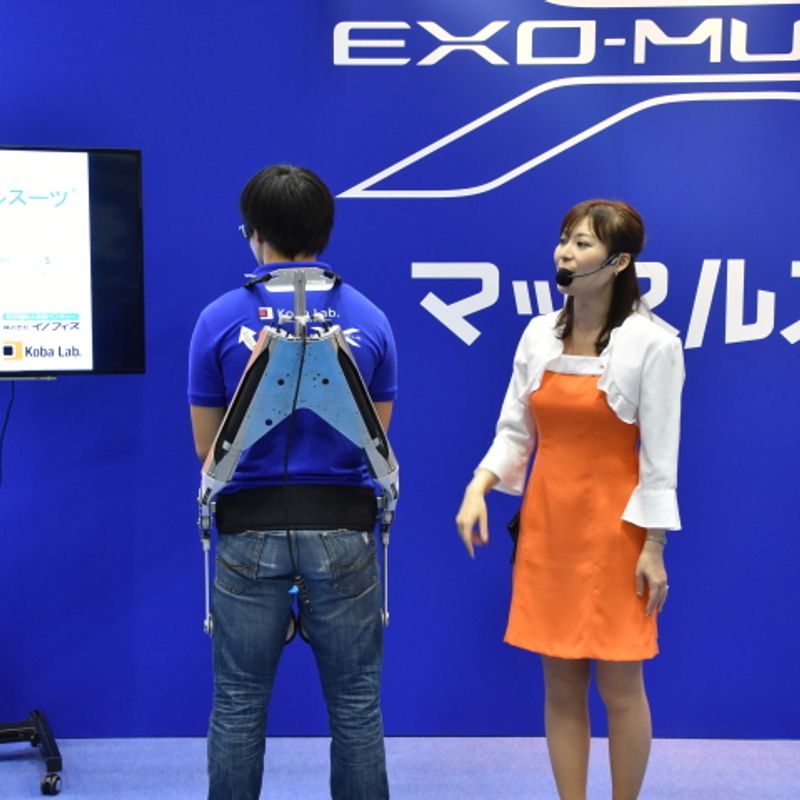 Another, much larger, booth to look out for is that hosting tech from INNOPHYS. Here you can see demonstrations of their hydraulic muscle suits. The suits, that look suitably sci-fi, can help with heavy lifting (we watched as a slight Japanese lady made light work of a 20-kg load). INNOPHYS (Innovation Physical Support) is a venture company coming from the Tokyo University of Science. The suits target those working in industries that involve heavy lifting (obviously); agriculture, manufacturing etc.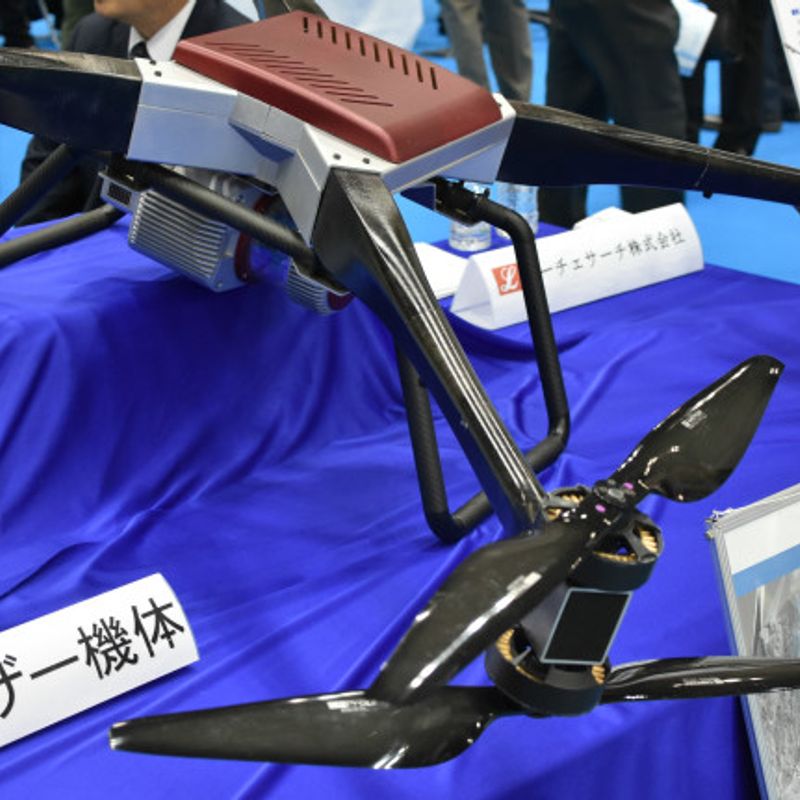 On the drone front (or is it a helicopter), one of the largest we saw came from Luce Search, out of Hiroshima. Their SPIDER-LX8 comes in at 110cm by 120cm by 163cm, and is a programmable, automated 'helicopter' that can be used for aerial scans and inspection of potential construction sites and structures, amongst others. Alas, there could be no physical demonstration.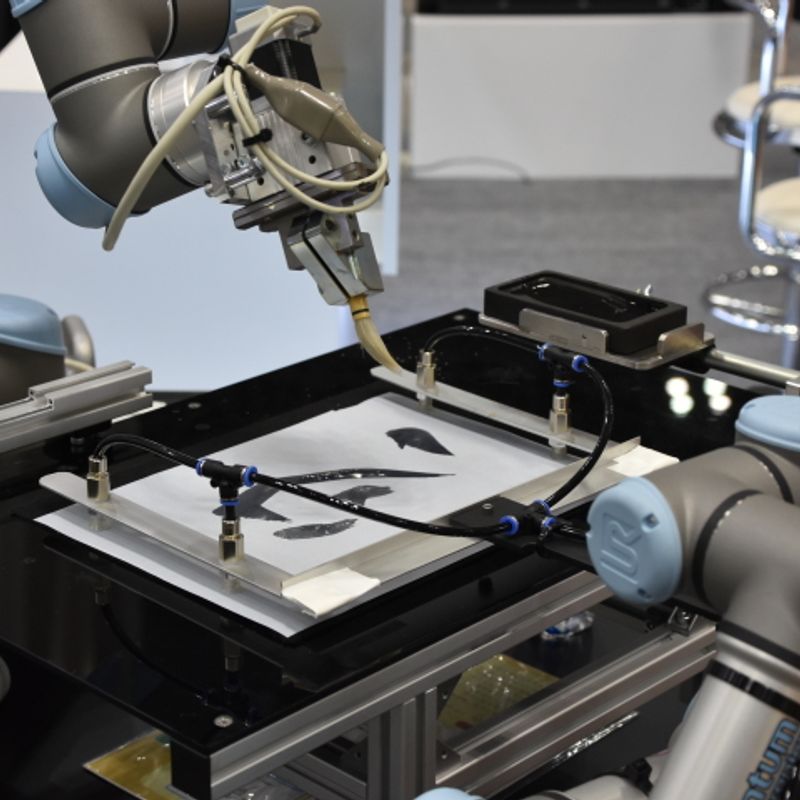 For a mixture of future and tradition be sure to seek out the robotic arm that can do a bit of calligraphy, right from picking out the canvas, through dipping the brush and writing, to then putting the final creation on display on kind of stand. It's a slow process but completely remarkable nonetheless.
As you'll see from the massive maps that are available at the entrance there's much to see here. Japan Robot Week is actually combined with three other exhibitions which you can move between freely; Monodzukuri Matching Japan 2016 (manufacturing components, surface finishing and more), PAN-EXHIBITION FOR WASH AND CLEAN 2016 (what it says on the 'can' really), Exhibition for Geo-Environmental Restoration 2016 (products for soil environmental remediation and decontamination).
So, as you can probably gather from the last passage there, a lot of what's on display is very 'special interest'.
At only 1,000 yen to enter though, Japan Robot Week 2016 might be worth a look for some.
Dates/Time: Until Fri Oct. 21, 2016 / 10:00 - 17:00
Location: Tokyo Big Sight East Hall
Web: http://biz.nikkan.co.jp/eve/s-robot/english/
Map: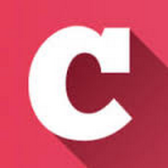 A Q&A and blogging community about life in Japan (plus a load of life-in-Japan stats!). Get your questions answered, share your experience! | Inquiry -> KyodoNewsDigital International Media | Tokyo, Japan | +81 3 6252 6402
---