May 15, 2017
It probably shouldn't need to be said that the best place for studying Japanese is in Japan (although some parts of Hawaii, Sao Paulo, and Australia may be able to make a good fist of it). That simple choice made then, potential students are faced with the question of how to study Japanese. There are a number of options available here in Japan, that often cater to very different needs.
Listed here you'll find the following options for study and lesson in Japan …
Nihongo Kyoushitsu
Conversation Schools
Long-term Study in Japan
Freelance Teachers
Freelance Teachers
Language Exchange
Self-study
The Japanese Language Proficiency Test
For more resources about studying Japanese, see the following ...
Costs: Study Japanese in Japan: How much money do you need for class?
Nihongo Kyoushitsu
The phrase, 'nihongo kyoushitsu' translates, literally, as 'Japanese classroom', which is very vague. Nihongo kyoushitsu, in Japan in this case, refers to language classes laid on by local volunteers, usually conducted in community centers, city/ward offices, libraries, and maybe local elementary/jr high/high schools (although the latter are comparatively rare). Volunteers are typically retired locals who may have foreign-language skills and / or have lived overseas at some stage in the life, or worked in a field that employed the use of foreign languages. If the volunteers are trained / licensed teachers, this is mere coincidence and shouldn't be expected.
Class style
Nihongo kyoushitsu run on a low to zero budget and essentially rely on the altruism of the volunteers, and the belief that community support is a good thing. As such, in studying at a nihongo kyoushitsu potential students should have little expectations. Students are roughly divided into groups depending on level, assigned a volunteer, and everyone studies in the same space (albeit in separate groups). Given the limitations, groups may not always be a good fit. On the other hand, you may find yourself in a one-to-one situation. A textbook may be used, or it may not. Really, at a nihongo kyoushitsu one should expect 'lessons' to have more of a jovial conversation based, rather than any formal study pattern.
Classes are typically two hours with a short break in the middle for tea and biscuits. Schedules tend to be weekday evenings and weekend afternoons.
How to find Nihongo Kyoushitsu
Homepages of the city/ward office. These pages are usually translated into English to some degree. Essentially you can just turn up at a nihongo kyoushitsu and given that the people that run them are so nice, you'll likely be accommodated there and then. However, it's considered polite to call ahead (the person on the other end of the phone can probably speak English).
On a given city homepage we found classes under: Information about lifelong learning, lectures and club - Volunteer group: Japanese language class
How much do Nihongo Kyoushitsu cost?
Most of them are free. Some may collect a few hundred yen every now and then to pay for snacks and drinks, or maybe to go towards events and parties.
Notes
Nihongo kyoushitsu are anything but glamorous. Rooms / spaces may be a bit dull, and community centers are not usually located in the most happening spots in town. That said, these operations are so well meaning as to be almost heartbreaking. Go along with the right attitude and you could find yourself a family in the absence of your actually family.
Conversation Schools
Japanese 'conversation schools' come in all shapes and sizes in Japan; from flashy, (sometimes) gimmicky operations housed in modern facilities through little 'independent' job operating out of what amounts to a small apartment space. Whatever the state of the facility, it's more than likely that the location will be a convenient one, close to a train station. Of course, the more glamourous the facility's setting, the higher the lesson fees.
All the teachers here will have some kind of teaching qualification (which it will have cost them a lot of money to acquire).
Class style
We've called them 'conversation schools' but often these places offer a wide variety of classes …
Business Japanese
Study for JLPT exams
Classes based around the enjoyment of manga / anime
Kanji classes (or reading and writing)
Basic 'survival' Japanese
Daily conversation
Long-distance / Skype classes
Some may even add more experiential elements such as classes based around traditional Japanese culture; tea ceremony, kimono e.t.c.
Classes and prices may also be broken down into class size (group / semi-private / private) with private commanding the highest fees. A lot of these schools, particularly the larger operations, will require you to purchase a set (or at least one) textbook.
Some of these schools may show teacher profiles on their websites, however, this doesn't necessarily mean that you can pick the teacher you want. Policy on this sort of thing depends on each school, if it is offered at all.
When first approaching a Japanese conversation school in Japan, you'll be offered a free trial lesson / level assessment. Again, the nature of these can vary considerably.
While a conversation school may have a 'teaching method', it's likely that the interpretation of this will differ from teacher to teacher. Really, what we all want is a teacher to be nice, friendly, show some interest in us, and help us to improve regardless of any teaching method.
For the most part, you should expect teaching spaces at a conversational school to be fairly tight. Some facilities may have a lobby or lounge where you can hang around for a bit before / after class.
Classes are typically 50 mins or 90 mins.
How much do conversation schools in Japan cost?
It's very difficult to be definitive here. In fact, one of the downsides of studying in these types of schools is their convoluted systems of pricing, coupled with the sheer variety of courses / classes. One wonders how many prospective students these places loose because it's so much hassle to figure out what class you can take and how much they will cost. In most places though, you'll be paying upfront for a 'package' of lessons or points which are to be used within a certain period. Some operations may also require students to pay an enrolment fee (10,000 - 20,000 yen).
At the upper end of the scale you might expect a private lesson to work out at 7,000 yen for around 50 mins. The cheaper places could get that down to 3,000 yen, although budgeting around 4,000 yen will make searches easier. Remember though, you will be buying packages in advance so you'll need at least around 40,000 yen to get you started.
Notes
The first thing to note about Japan's conversation schools is that they are not full-time educational institutes. This means they cannot get involved with any kind of visa support, and having signed up for classes as one of these schools won't be enough for you to apply for a student visa yourself. Students at these places are typically working in Japan and fitting classes around their job, or they are in Japan with a partner.
The key benefit of these schools is their convenience. Lesson schedules are varied and they understand the need to be flexible. And if you want to be studying in a cool part of town, this is probably the best way to do that.
Parties are a good way to make new friends and add an extra string to your social bow.
Long-term Study in Japan
If you've the time and the money and you REALLY want to get to grips with Japanese, study at a Japanese Language School in Japan on a long-term study course is the way to go. It'll take a year or two, but if you listen up and do the homework, this is how you're going to get fluent in a concentrated period of time.
There are a great many Japanese language schools that offer long-term study in Japan. Obviously there are loads in Tokyo, with the Takadanobaba station area being 'study Japanese central'.
Systems and school policy vary to a degree, but essentially you study at these kinds of institutions because you really want to learn. Some may be stricter than others, but all of them are duty bound to keep track of your attendance, write reports about your progress, give homework and even keep fee-paying parents in the loop (if they are somehow involved). Some of this is also tied into the visa requirements set by Japan's immigration authorities. The overall atmosphere is one of fun though, especially between classes and in the lobbies and lounges. These school, after all, are largely filled with students in their early 20s (something to think about if you are of an older vintage). Student numbers are also largely dominated by those from Asia.
Classes
Like a regular school in a regular school classroom, only a little smaller. Schools will have their own policies on the balance between sit-down-and-take-notes and communicative time, but they will all necessarily include both to some degree.
Classes are generally conducted in Japanese only (more down to the varying student nationalities rather than any 'learning' policy), although some teachers may be able to offer a quiet explanation in English if required.
The goal of long-term students at these schools probably falls into one (or more) of three;
to prepare for study at a higher education institute in Japan
to get a job in Japan
to experience living abroad (for which a visa is required)
Most Japanese language schools offer courses aimed at getting students passed the Examination for Japanese University Admission for International Students (EJU) and / or courses that prepare students to take the Japanese Language Proficiency Test (JLPT).
Term time
The school year in Japan runs from April to March, however courses at language schools tend to kick off four times a year; April / July / October / January. They still follow the common patterns of holiday for a typical school year; Golden Week, Summer, New Year, and the gap between March graduation and April back-to-school. Extra-curricular classes and activities may be laid on in summer, particularly.
Enrolling for courses will likely require the submission of relevant documents some five months in advance, so you should really be doing your research into individual school and life in Japan in general around one year before walking into your first class.
How does it cost to study at a Japanese language school?
For a year at a school in Tokyo you might be looking at between 700,000 to 1,000,000 yen. This pretty much covers everything except your living arrangements.
How to choose your school?
Given the time and financial commitment here, choosing a Japanese language school is something to be taken quite seriously. It's a tricky one though, as most potential students will not be in a position to visit these places before enrolling.
Budget and location are probably going to be the basis of most choices, but then, say, in Tokyo's Takadanobaba, you've a whole bunch of schools in the same area and with similar prices. Looking at this positively, it means you can't really miss. These places are all full of young people studying Japanese. Factors to consider then might be …
What kind of support they offer for your life in Japan?
Do they have school accommodations or contacts with student-friendly real estate agencies?
If you're looking to work after your study, what kind of industry contacts do they have?
Where do they go on school excursions, and what kind of out-of-class activities do they have going on?
How accessible are they? Can you negotiate the website? Does someone answer the phone in a language you understand? Maybe they have offices / connections with institutions overseas?
Notes
All language schools which offer long-term study requiring of a student visa are regulated by the central government and immigration authorities. To this degree, whichever institution your pick should be playing by the rules.
Look out for scholarship opportunities. These are sometimes available to earnest students with high attendance.
Japanese language schools are not all about long-term study. Travellers to Japan on a regular tourist visa can take advantage of short (intensive) courses at many of these schools.
Freelance Japanese Teachers
If you want ultimate flexibility, a freelance teacher of Japanese is probably where you will find it.
Where's the classroom?
Your house, their house, the company meeting room, a cafe, a McDonald's … pretty much anywhere. There are good points to this (easy access, your own selected surroundings), but the downsides are obvious; noisy, everyone can see you taking a lesson, … you have to keep your place clean. Another minor issue is establishing whose duty it is to find that vacant seat in Starbucks, and what the Plan B is should it be required.
Classes
Tailored to your needs. When taking lessons from a freelance teacher to a greater degree the student calls the shots. This might sound quite good, but have you ever really thought about what it is you want to learn in this situation? The real minutia of it? No, to reach your language / lesson goals as well as be respectful to the teacher you should really be as clear as possible from the get go about how and what you wish to study. It may take a few lessons to figure out what both student and teacher are about, but a good freelance teacher should be able to pick up on your needs as things progress and tailor lessons without you even being conscious of it.
How to find a good freelance teacher in Japan?
This is clearly going to be a hit and miss field. Teachers should be offering you a free trial lesson in order for you to get a taste of things to come.
Word-of-mouth is probably the best way, for obvious reasons. Once you get into the rythms of life in Japan, teacher recommendations will eventually come to the surface.
Online - Again, hit and miss. Internet searches will soon reveal plenty of 'teacher/student' matching services. However, the fact that a teacher has registered with a matching site is not a guarantee of anything really, other than that there is a record of their details somewhere, and perhaps a contact number to call if they mess you around.
Classified ads - You'll soon know where to look to find these in Japan, so there is little point in listing them here.
Notice boards - International community / support centers in Japan's major cities will likely have scribbled notes from teachers offering their services.
How does it cost to have a private language lesson in Japan?
The going rate is around 3,000 yen for around one hour (maybe 2,500 yen with a real cheapie). For a freelance teacher with a well-known (and good) reputation, you might be looking at around 5,000 yen. These fees are typically paid in cash after each class. You might be able to ask for a receipt, but then you'll probably be met with a blank stare.
In principle, you should expect to buy your own textbooks, particularly if you are specific about those you'd like to use.
Language Exchange
You can find this explained in detail on an earlier post on City-Cost here (Study Japanese For Free! Language Exchange vs Nihongo Kyoushitsu). To give a quick explanation, language exchange is when people get together to converse, by turns, in the language they wish to get to grips with, with someone who is a native speaker of said language. Quite often this meeting is facilitated by online 'matching' services, for good reason.
You can find requests for language exchange through classified ads. However, if you are at all concerned about meeting up with a stranger (usually of the opposite sex - more on that in a bit), the first port of call should really be a language exchange service. They're almost like social media sites only with greater privacy. Set up an account, make a bit of a profile, browse the profiles of others, and then reach out to those that are of interest. Side administrators usually recommend you exchange a few messages before setting up a meet.
Why did we mention the phrase 'opposite sex'? The brutal truth is that language exchange is a well-known hunting ground for those who wish to exchange more than just language. That's not to say this an area saturated with nefarious characters. Not at all, but the truth remains that it is a more comfortable way for potential couples to meet, and it's quite often mutual. To this effect, don't be surprised if, after a couple of meets, your language exchange partner starts to make noises about doing things that seem to push the boundaries of exchanging language. If you're up for it, great. If not, politely decline, and, well, better to move on.
Establishing an language exchange partner that you are comfortable with may take time. It's better to be clear that you're in this for the exchange (should that be the case). A balanced meet with reasonably minded people will likely involve rotating languages throughout the duration. However, be prepared to meet those who want things all their own way. Try to reason with them, but ultimately move on swiftly if you're not getting anything out of the exchanges.
It's up to you and your partner where you wish to do this. Typically it starts at a coffee shop.
How much does language exchange cost?
The price of the drinks at where ever it is you choose to meet. Online services through which you can set these things up are typically free to use.
Self-study
Over the years, this expat has collected a veritable library of textbooks and guides to studying Japanese. Books are available throughout Japan at almost any books store worth its salt.
A lot of people (and language courses) start with the classic Minna no Nihongo (みんなの日本語) series (two books at last count). The reason why is probably because these books get the foundations in place i.e. you have to learn the Hiragana and Katakana alphabets to get anything out of them. However, the books are exclusively written in Japanese meaning that you really need someone to at least refer to from time to time to point you in the right direction.
Japanese for Busy People is another widely used series of textbooks. There are three volumes complete with the usual exercises and CDs. The good thing about these 'guides' is the English-language explanation.
Staying on that last point, the higher the level, the increasing difficulty one faces in finding books that offer explanation to what's going on in languages other than Japanese. This is all noble and worthy but it isn't half a time drainer.
To be honest, there are so many textbooks available to help students with their self-study of Japanese that it would make more sense to go into more detail about them in another post. Watch this space!
How much do Japanese textbooks cost?
You're looking at around 1,200 yen as an average sort of price for a Japanese study textbook in Japan.
Notes
A good way to structure your self-study of Japanese in Japan is to have a go at the Japanese Language Proficiency Test (see below). There a myriad books to choose from based around taking these tests, and plenty of practice papers, too.
The Japanese Language Proficiency Test (JLPT)
Study Japanese in Japan at any level, by any means, and it won't be long before someone suggests you try your hand at the JLPT - by far the most widely recognized set of tests to gauge one's ability with the Japanese language.
There are five levels: N5 (easiest) to N1 (hardest). N3 is usually a fair indicator of someone who can get by with simple, daily-life Japanese. N2 and N1 indicate the kind of level at which one could work with Japanese as the primary means of communication. In fact N1 is so hard that most Japanese people would have a hard time passing it. If you want your pick of the jobs as a foreigner in Japan though, this is where you need to be. N2 will suffice in many cases, but it's likely that it won't be enough for the most demanding of employers. Some English schools may advertise positions with N3 as being 'desired but not required'. This is largely a token gesture of appeal to those who might like to put their studied Japanese into effect in the workplace to, at least, some degree.
JLPT exams are held nationwide twice a year on the first Sunday in July and December. Locations tend to be higher education institutes.
The test comprise reading, listening, kanji recognition, grammar and vocabulary. There are not speaking or writing components.
You can find more details about the tests, applications periods and how to apply on an earlier post on City-Cost: Open Doors In Japan With The Japanese Language Proficiency Test.
Notes on studying Japanese in Japan
As with any language, studied in any setting, the best way to get to grips with Japanese is to use it. Easier said than done, even in Japan. There are plenty of expats in Japan that get on with their lives' over here with all but a bare minimum of Japanese, thank you very much. It's easier to do than you might think, and if that is your want, then fair enough. (Although why are you reading this then?) However, it's one thing to study a language in the safety of the classroom, and entirely another to use it in the real world. A lot of people have had good results by going out of their way to speak to the locals. This doesn't mean appearing weird or annoying, there are plenty of opportunities to engage. A popular choice is to stop and listen to anyone who approaches you on the street to do, say, are market survey, or to hand you a flier to somewhere (ask questions about it). At shops and service counters ask questions of the staff (even if you already know the answer).
An odd barrier to your practicing Japanese in Japan is a population that is increasingly keen (or under pressure) to study and use English. It's a common lament of the experienced (and fluent) expat in Japan that local staff launch into English before even establishing whether or not it might be required (let alone the assumption that said expat is an English speaker).
Those with local partners should tread with caution about getting them to teach Japanese. This kind of thing can put a strain on a relationship. Those in long-term relationships often report that there comes a point where the communication becomes so intuitive that you stop picking up language pointers.
If you have any suggestions and tips for studying Japanese in Japan, help out a potential learner and leave them in comments. Or even put them in your own post on City-Cost.
See us on …
Twitter: @City_Cost_Japan
Facebook: @citycostjapan
Image: Philip Cotsford Flickr License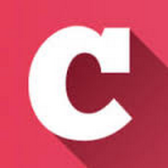 A Q&A and blogging community about life in Japan (plus a load of life-in-Japan stats!). Get your questions answered, share your experience! | Inquiry -> KyodoNewsDigital International Media | Tokyo, Japan | +81 3 6252 6402
---