May 24, 2016
The 1,000 yen, 10 minute haircut is the Japanese equivalent of a short back and sides back home. At a regular place this customer used to go to near my apartment here in Japan, the vibe could best be described as salt of the earth; barbers would take their cigarette breaks in the corner of the room and talk openly about what fuzoku joint they'd been to recently. A small library of soft porn occupied waiting customers, and as an added touch, haircuts were finished off with touch up from an open blade.
These 1,000 yen shops are not all as robust as this, but they are devoid of any glamour, and perhaps best suited to those who view getting a haircut to be about as much fun as opening wide at the dentist.
Women do go to them, but in this customer's experience they've all been on the 'back 9', if you know what I mean.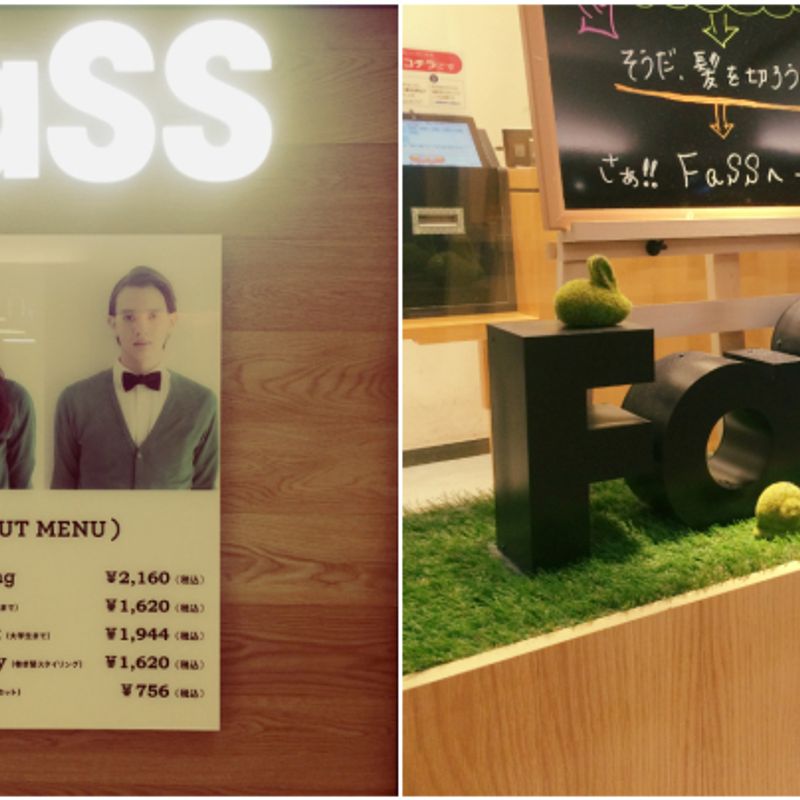 In Tokyo station the other day though, a Japanese friend pointed out what was, in their words, the lady's equivalent of the 1,000 yen / 10 min barber. Except it's not 1,000 yen. And getting a haircut takes 20 mins.


FaSS - Fast Salon for Slow Life
Cut & Styling at any time for 2,160 yen
With FaSS, in the absence of the usual system (make an appointment, have a shampoo and rinse, read a magazine, take coffee … 4 hours later drop 10,000 yen) there's another system (explained on the website in Japanese):

No reception (so no booking of appointments)

When visiting a FaSS, there's a touch screen 'ticket' machine that issues waiting numbers. These numbers can also be accessed from cell phones before going to the salon. Customers who don't want to wait inside can be sent an email when it's nearly time to be served.

Cut & Styling in 20 mins
Feel free to bring images, magazine cuttings of the style that you want.
There is no shampoo and rinse service.
In terms of styling, FaSS can only accommodate, in their words, ダウンスタイル / 'down styles'. Presumably they can't whip you up a 1980's perm!
Done
Don't forget to take any belongings with you that were stores in the salon's closets.

Menu (prices inc. tax)
| | |
| --- | --- |
| Cut & Styling | 2,160 yen |
| Kid's Cut (until elementary school) | 1,620 yen |
| Student Cut (until university) | 1,944 yen |
| Styling Only | 1,620 yen |
| Bang Cut | 756 yen |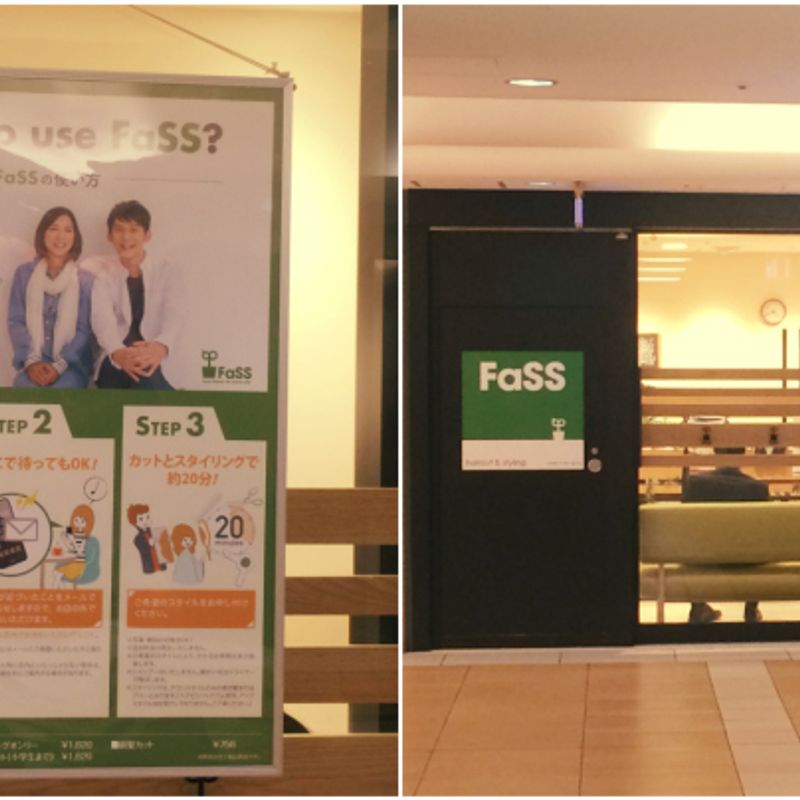 Despite the title of this piece, FaSS customers can also be men. The website has clear pictures of what styles can be accommodated for men, women, and kids.

For now, FaSS salons seem to be limited to the Tokyo area.

FaSS website here

What are your experiences of getting a haircut in Japan? If you know of any hair salons that can do a cheap and quick ladies cut, be sure to let us know in the comments.

Twitter: City_Cost_Japan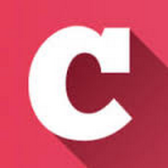 A Q&A and blogging community about life in Japan (plus a load of life-in-Japan stats!). Get your questions answered, share your experience! | Inquiry -> KyodoNewsDigital International Media | Tokyo, Japan | +81 3 6252 6402
---
1 Comment
I've used one the 10 minute / 1,000 yen haircut places and it was decent. At one of the slightly fancier places (including shampoo/head massage and two guys drying my hair at the same time) it took less than an hour and was under 3000 yen for a really good cut and style. I've never understood paying more than that for a haircut.