Jan 5, 2017
A tale of two station areas: Is it Shinjuku or Shibuya for you?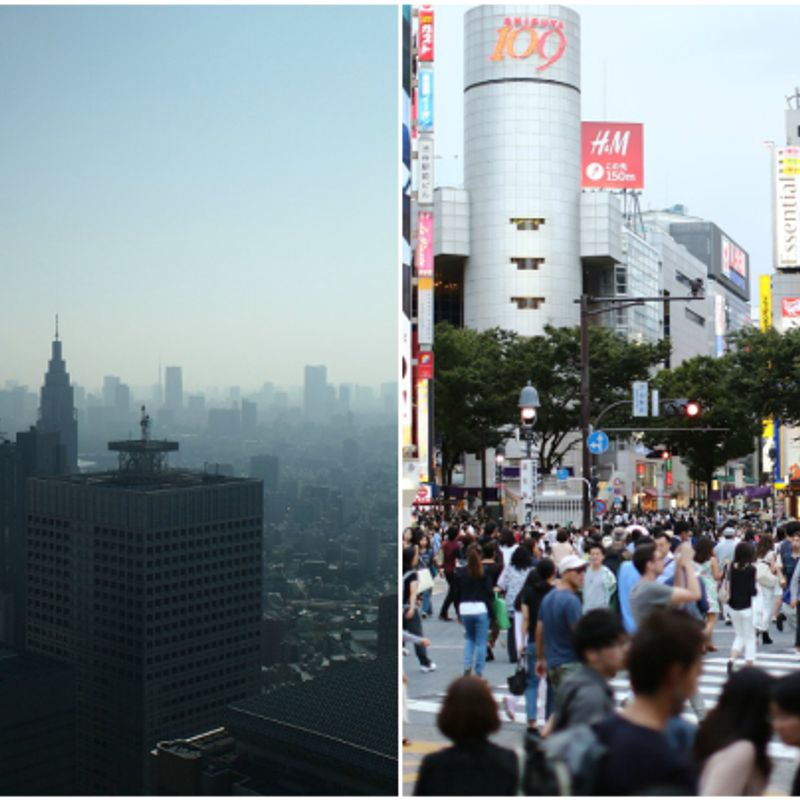 Arguably the two boldest and brashest of Tokyo's 'big' station areas (which would include Tokyo, Ueno, and Ikebukuro) Shinjuku and Shibuya are both rich beyond avarice when it comes to laying on entertainment, setting tables and chairs for gluttony, and facilitating one's desire to consume. Both can be boomingly chaotic, and both can be big fun for those in the right frame of mind.
So, Shinjuku or Shibuya? Which is better? In fact, why even compare the two? Well, for the fun of it. To engage in a bit of healthy discourse. To settle any internal debate as to where one might spend some time over the weekend, and perhaps even to lend a hand to potential Tokyo expats who might have a choice of residence between the two.
There's much to get the teeth into in any comparison of Shibuya and Shinjuku. Plenty of what follows arguably reflects this expat's interests, habits, and the way in which I navigate these two amazing areas. As such, this is by no means comprehensive. For some there will be glaring omissions and shades of bias. Still, it's all a bit of fun and I invite you to send in your opinions.
Green spaces
Think Shibuya, think Yoyogi Park. It's perhaps a similar thought process with Shinjuku and Shinjuku Gyoen. But that's where the similarity ends (other than both green areas being big).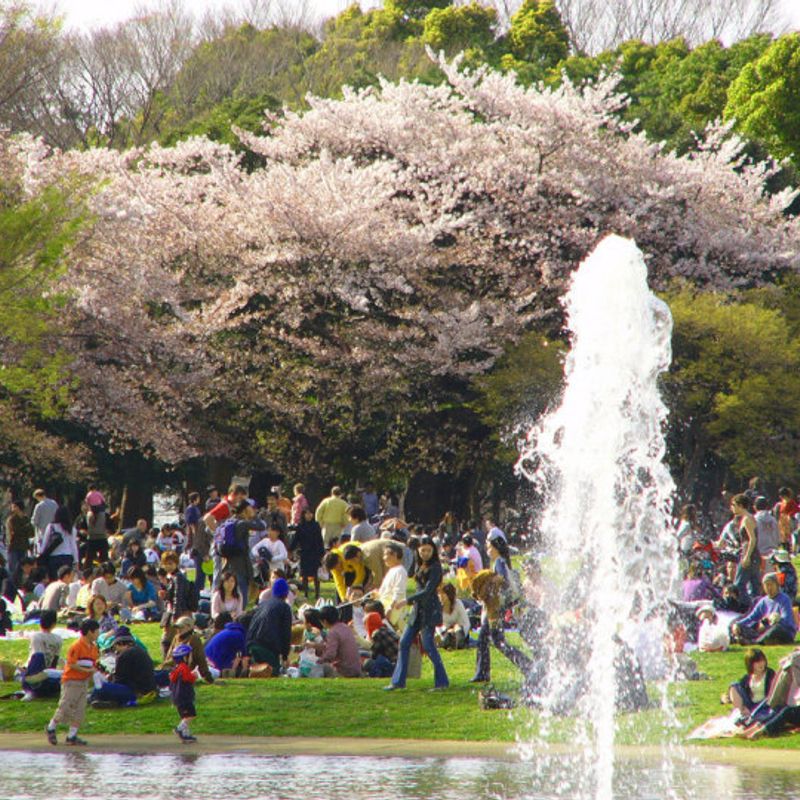 (Image: Robert Young Flickr License)
Yoyogi Park and Shinjuku Gyoen stand at opposite ends of the 'park' spectrum. Yoyogi Park on most weekends stands up to comparisons with the outer edges of festivals like Glastonbury. Anything goes here (it seems) and anyone is welcome; dating couples, club circles, practicing musicians, frisbee throwers, dog walkers, rehearsing theatre groups, rehearsing dance troops, wide-eyed tourists, picnic practitioners, rockabillies, skaters, afternoon drinkers, tortured artists, and everyone in between. Come here when hanami (cherry blossom parties) is in full swing and parts of Yoyogi Park could resemble a ticket line for the last ever Rolling Stones concert.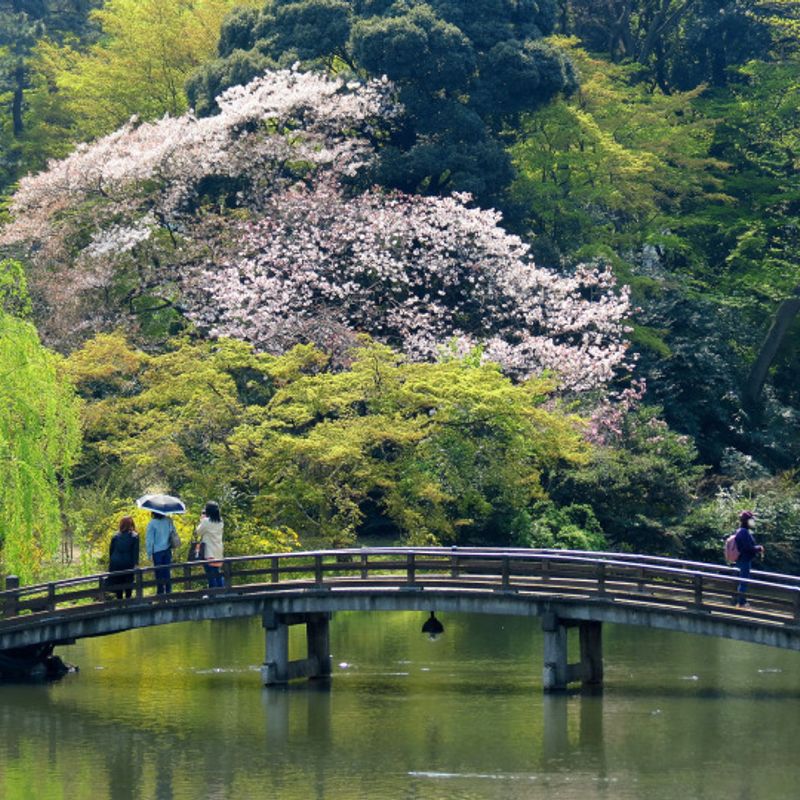 (Image: redlegsfan21 Flickr License)
Shinjuku Gyoen (above) is emphatically non of what was just described. In fact, this stately green space is something of an oddity given how delightfully unsophisticated Shinjuku can seem. The manicured swathes of grass here are no place for kicking balls or getting lairy. Rather, the atmosphere here is more gentrified allowing you to move between carefully presented and themed gardens that could be a muse for your 'Japan' photographs. Shinjuku Gyoen is also an excellent cherry blossom spot.
A draw: Both are excellent green spaces in their own, very different, way.
Shopping for zakka
Zakka; Stuff. Bits-n-bobs. That which can satisfy an urge to spend money when you've no idea what to spend it on.
Both Shinjuku and Shibuya can boast of hosting massive Tokyu Hands stores. So massive in fact, they might border on being overwhelming. Whether you need some DIY or crafty bits, stationery, cards, or pointless novelty hats, both branches of Tokyu Hands have you covered and then some. Those who like a bit more class in their zakka can find Francfranc on hand in Shinjuku and Shibuya. Where we begin to find some disparity is when it comes to that other zakka staple, Loft. Shibuya has a massive one. Shinjuku has a small one. The Shibuya Loft, for this expat, is a vital resource when it comes to getting birthday/Christmas presents for people back home. It covers a wide range of kit that comes infused with a bit of class that Tokyu Hands doesn't seem to concern itself with (in my opinion).
Shibuya shades this due to the size of its Loft.
Electronics
(Image: raitank Flickr License)
Nobody goes to Shibuya for electronics, do they? OK, there's a Bic Camera somewhere in the melee, but then this is Tokyo, it could almost be considered rude not to have a least one electronics outlet within walking distance of a potential customer.
Shinjuku, on the other hand, has electronics shopping that perhaps comes second only to Akihabara. Most of this can be found outside the West Exit of Shinjuku Station. Yodobashi Camera alone has around six stores here, broken down into varying 'kit' specialities. Bic Camera and Yamada Denki both have a presence in Shinjuku, too.
Shinjuku takes this. There can be no comparison really.

Nightlife
If we're talking about about getting the drinks in, being seen in the coolest spots, and having access to a variety of nightclubs, then there can only be one choice; Shibuya. Even if we tend to think of the area as a center of youth and pop culture, there's still much to explore here when it comes to cool bars.
Not that it's strictly nightlife, but both areas have a 'love hotel' zone. In Shinjuku, it's the streets that link Kabukichō to Ōkubo. In Shibuya, it's got a name; Love Hotel Hill, the narrow streets of Dogenzaka. If there is one area that makes for a nicer stroll, it's Shibuya, and the hotels here arguably have the more colorful and eye catching facades. In terms of price, interior, and accessibility there's little to separate the two.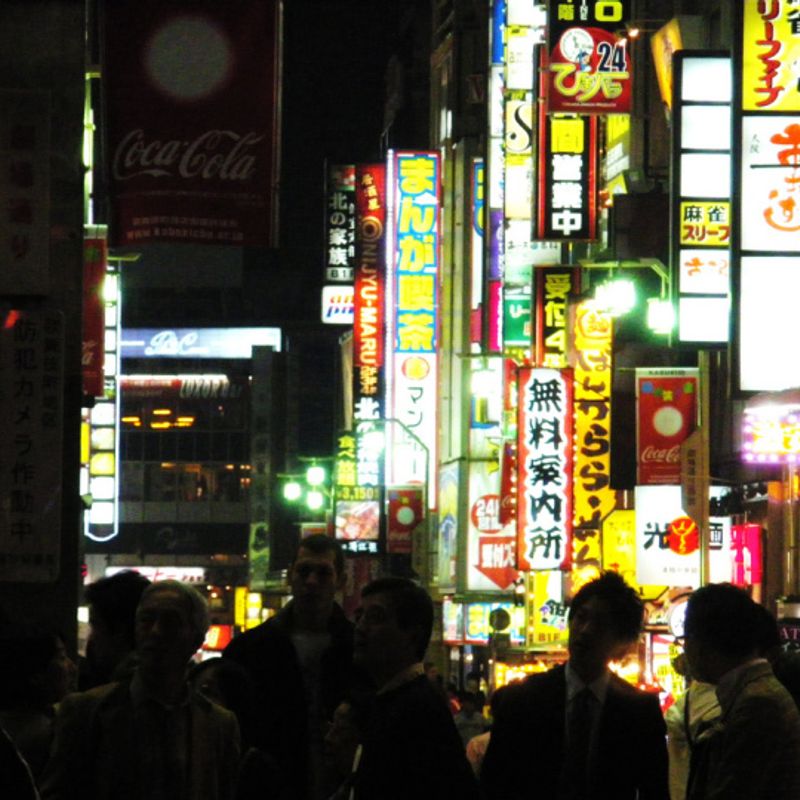 (Image: philippe.charles9 Flickr License)
Shinjuku is home to the infamous Kabukichō (above). Infamous might sound a bit threatening, but it really shouldn't. This place is packed with tourists until the last train home. Yes, it may be the scene for some very questionable sources of 'entertainment' but that it is an area of character cannot be denied. It's a fun place to have a look around. There are some interesting dining options here, as well as the much documented Robot Restaurant.
Ni-chōme in Shinjuku is the epicenter of Tokyo's gay bar scene and home to myriad of pint-sized drinking establishments. Whilst it may take some negotiating for the first-timer or the foreigner fresh off the plane, with a bit of guidance this area is undoubtedly an important resource for the scene as a whole.
Shinjuku can also boast of housing Golden Gai; a couple of high-density blocks home to a collection of Lilliputian and ramshackle bars. Still very much salt-of-the-earth and local, Golden Gai is unlikely to be the expat-in-Tokyo's regular watering hole. Still, it exists and has become more accessible to overseas drinkers of late.
Let's call this a draw. Shibuya might make more sense for a classic pub, bar, then onto the nightclub night out, but Kabukichō , Ni-chōme, and Golden Gai make Shinjuku just as competitive.
Tower Records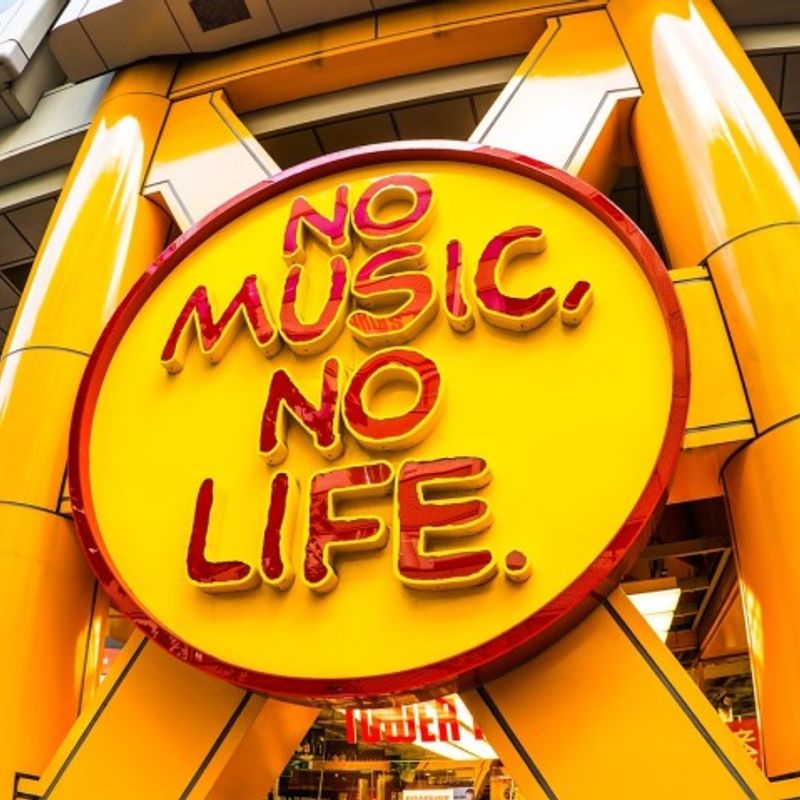 Do people still lament the fall of the record giant store? This expat does, and can still remember the days when HMV were in town to provide some healthy competition to the aforementioned Tower Records.
These days, of the giants, only the latter remains and there are two sizable branches in Shibuya and Shinjuku. While most people can probably find what they are looking for in the Shinjuku branch, it's the Shibuya cousin that arguably commands the most attention. This is a huge operation that went through a bit of a facelift in recent years (although not necessarily for the better). The books section that used to be on the top floor has gone and this is a shame as it was once one of the best English-language book resources in town. What remains of the reading material is now housed on the second floor, depleted and fighting for space next to shelves of, quite frankly, pointless zakka and stationary. Still, since 2012 the Shibuya branch has been home to the spiffy Tower Records Cafe; a savvy move, as well as a very nice spot indeed (even if it always seems to be busy).
Shibuya wins out here. More than just a place to buy records (Shinjuku will likely suffice in this regard), the Shibuya branch (just about) has the books, and is a place to hang out in its own right.
Department stores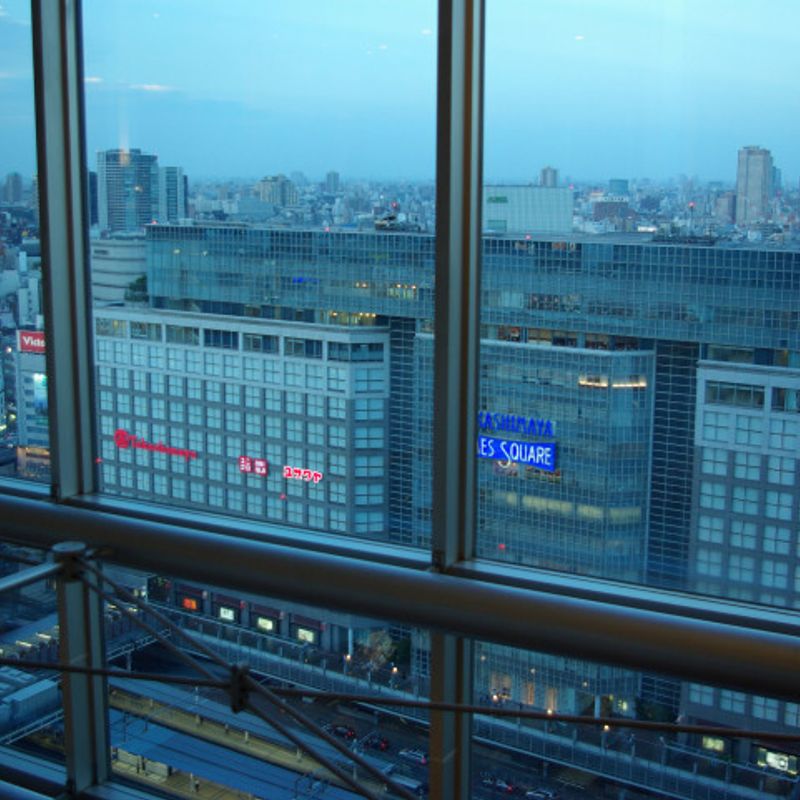 (Image: Takashi Ota Flickr License)
Isetan and Takashimaya are probably the names most synonymous with Shinjuku when it comes to department stores. Isetan can boast of over 100 years of history, while Takashimaya's stand alone monolithic structure is almost iconic on the Tokyo shopping scene. Both of these resources cater to the more monied shopper and as such tend to attract the 30s + clientele. Other players in the Shinjuku department store game include Lumine, Odakyu, Keio, Mylord, Marui (OIOI) and the latest addition NEWoMan (South Exit arm of Shinjuku Station, where the new bus terminal is).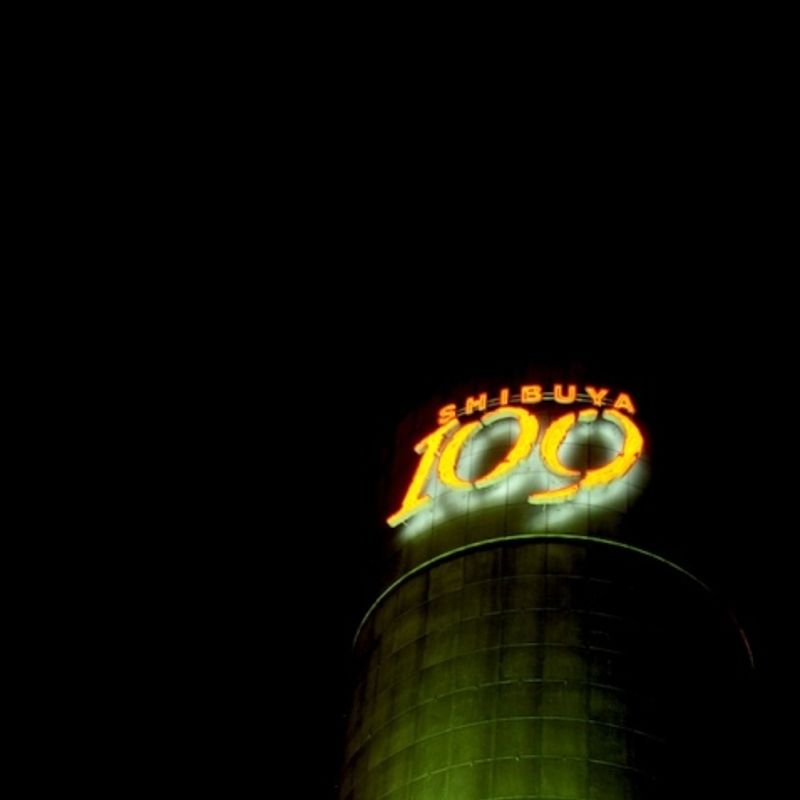 (Image: Masahiko Satoh Flickr License)
Seibu Department Store is probably Shibuya's response to a Shinjuku department store scene that targets the older customer. In large part though, Shibuya is unashamedly 'youth'. The area's infamous Shibuya 109 department store must be the nightmare of dads throughout Tokyo, but heaven for young women (late teens and into 20s) who want to be decked out in the latest garb at prices they can afford. Even if you're not shopping, this is people watching on a very Japanese scale. Shibuya took a hit earlier this year with the closure of much of the department store Parco, always a solid resource for the ever-so-slightly left of center fashion shopper. Shibuya Hikarie was the first structure up and open in plans to give Shibuya a bit of a spruce up. Tokyu and Shibuya Mark City roundup the best of the rest.
Overall Shinjuku edges this one for me, just in terms of number and a bit of something for everyone. That said, most people under 30 would likely go for Shibuya.
Street vibes
This is surely a matter of taste rather than calculable practicality. What's your scene and what are you in the mood for?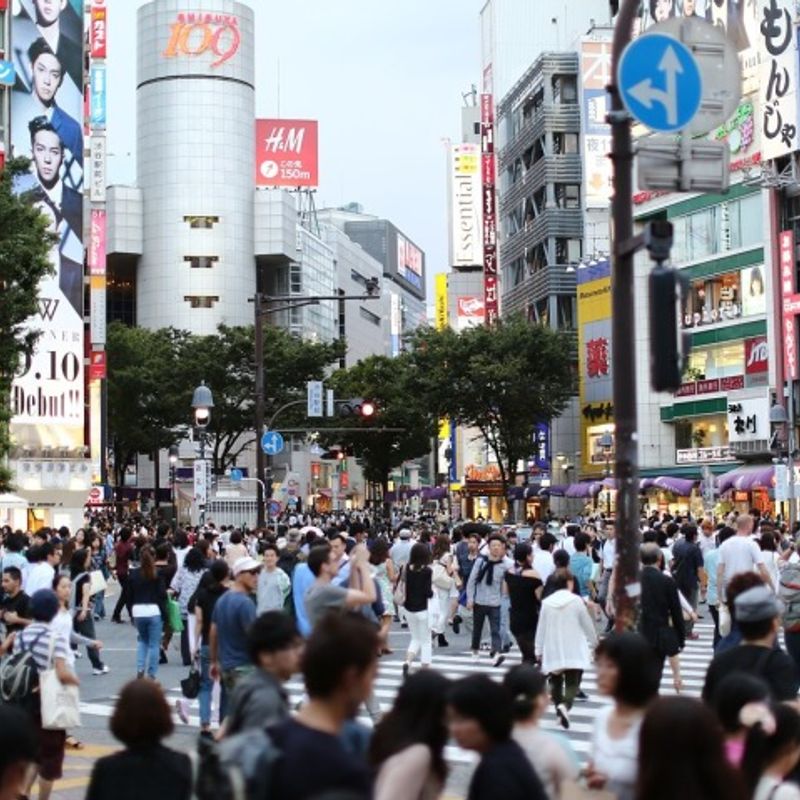 On weekends both can be packed to the rafters making both a technicolor nightmare if you're in town to get things done. Shibuya has the much photographed 'crossing', while Shinjuku has the skyscrapers and, in the Tokyo Metropolitan Government Building, one of the best free city views to be had in all of, well, the city.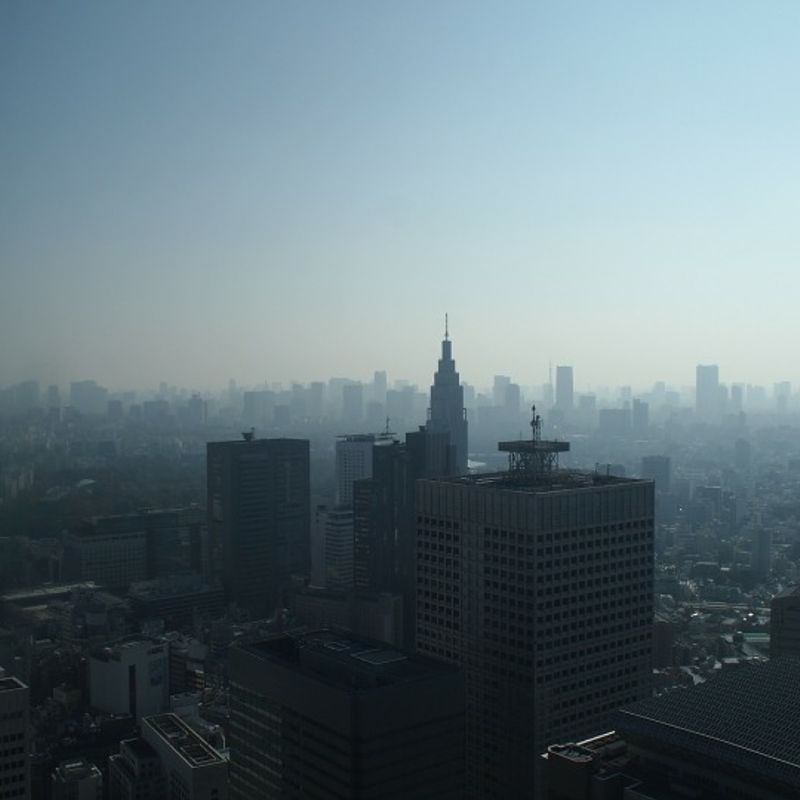 People watching is equally epic in both, although Shibuya might just edge it in so far as it's more edgy (as in trendy/mad). On Sundays Shinjuku's self-titled Shinjuku-dori (the street that runs south-east of Studio Alta, past Kinokuniya, Marui, and Isetan) is closed to vehicles giving the area a possible 'strolling' edge over Shibuya. In fact, Shinjuku could well claim to be urban Japan in a microcosm; it's not a particular specialist in anything, but it's home to a bit of everything.
And the winner is ….
Shibuya or Shinjuku? To be honest, I can't decide. Well, actually I have my favorite but I want to turn this over to you? Which area do you prefer and why? Leave us your thoughts below, or indeed create your own blog post comparing two classic areas of Japan.

Absentees
Perhaps a glaring omission from this comparison of Shinjuku and Shibuya is food/dining. To be honest, I didn't know where to start with this. In much the same way that it can be difficult to pick a spot to eat in any area of Tokyo, if you haven't any particular want, so too is it difficult, for me at least, to make any valuable comparison here. The choice is just too overwhelming.
See us on ...
Twitter: @City_Cost_Japan
Facebook: @citycostjapan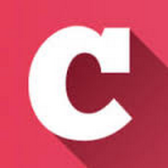 A Q&A and blogging community about life in Japan (plus a load of life-in-Japan stats!). Get your questions answered, share your experience! | Inquiry -> KyodoNewsDigital International Media | Tokyo, Japan | +81 3 6252 6402
---
2 Comments
Great article and I have to agree with most of your selections.

@Nyceguy9mm Cheers! Glad you liked it. To be honest, I think Shibuya shades it for me.