Mar 15, 2017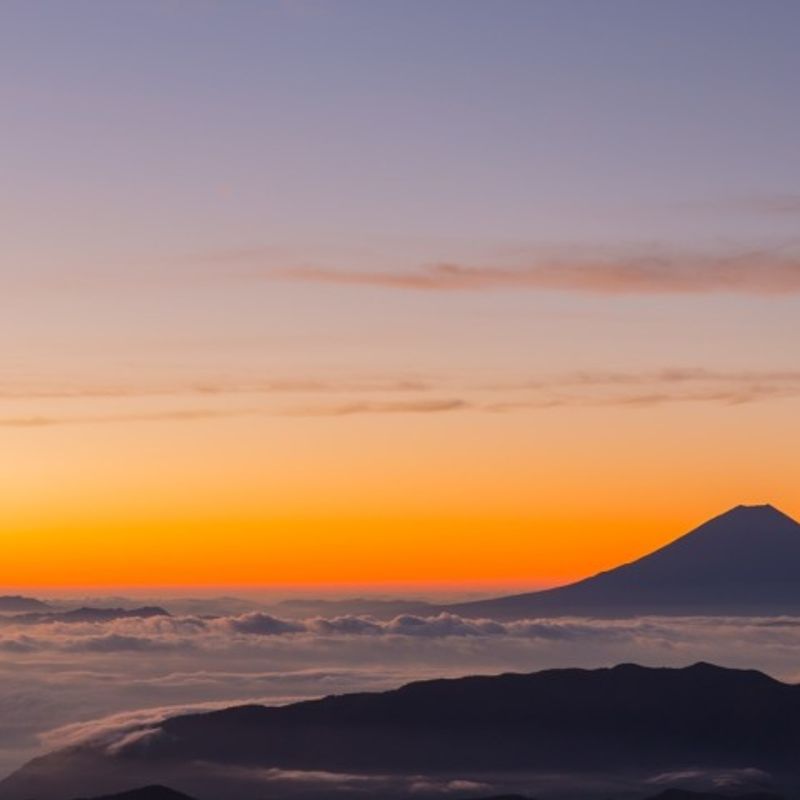 There are so many 'seasons' in Japan, as to keep you on your toes with the changes, trends, and patterns of life they bring.
Things tend to run like clockwork here in Japan. Such predictability can make life easier. Public transportation is always on time. Meetings always start at the dot. Doors are opened when they are supposed to be. There are few surprises in this regard. Similarly the seasons in Japan also seem to run on a fixed schedule, but I'm not talking about spring, summer, autumn and winter. Of course we have those four seasons here (and you can largely set your watch by them) but there is much more than the weather that is seasonal in Japan. Sometimes commercial, sometimes ceremonial, but never boring as there are so many of them, these seasons within season in Japan effect all residents to some extent. And with there being so many, it pays to do some planning ahead of time to make the most of them. To this end ...
... a list of 'seasons' in Japan, starting from the beginning of the year:
Fuku bag season (Fukubukuro / 福袋)
(Beginning of January)
Shops and department stores kick off business for the year. To usher in customers and bring in good luck for their business for the new year, many stores offer limited mystery bags (fukubukuro) priced at a steep discount. For the big department stores or famous brands, customers are willing to queue overnight to get their hands on the prized bags, which contain a 'luck dip' of assorted items, the collective value of which is way more than what you pay for them.
New Year sales season
(January)
Consumers are getting antsy after sitting at home for three days when pretty much the whole country is closed for during New Year's, so now is the time for brands and department stores to make the most of business. This is a prelude to the upcoming winter sales, which also means the chance to get the better merchandises at a lower price before they are snapped up. Warning! Most good items will not last beyond the further discounts in that are introduced in February (see below).
Winter sales season
(February)
Time for the stores to get rid of all those thick and warm merchandise to make space for the pastel palette goods in tune with the seasons. Expect many items to be selling at a 40% discount or more, which often makes me wonder why I should bother to buy anything before this time.
Plum blossom season
(Late January - Early March)
These are the sakura look-alike blossoms that bloom slightly before their more famous sisters. You can tell the plum blossoms from the cherry blossoms by the absence of spilt ends on their delicate petals.
Allergy season (Kafunsho / 花粉症)
(February - May)
This is also known as the 'facial mask season', the season feared most by the at least a quarter of Japanese people. Since the reforestation programs after World War II, more and more Japanese have developed allergies to the pollen released by mature (30 years and older) cryptomeria and Japanese cypress trees. For those who are super sensitive, they can experience itchy eyes and a runny nose from as early as the end of January and onwards until the average daily temperature goes way above 10 degrees.
Tax season
(March - April)
The financial year for most companies in Japan begins in April, meaning accountants need to round up all the numbers from the previous year and report that to the tax authorities. It is also at this time that working individuals will receive their annual earnings report from their companies which they have to use to file their personal income taxes. Be prepared to take a day off work or brave long queues on a Sunday at your local tax office (unless your employer can file your taxes for you).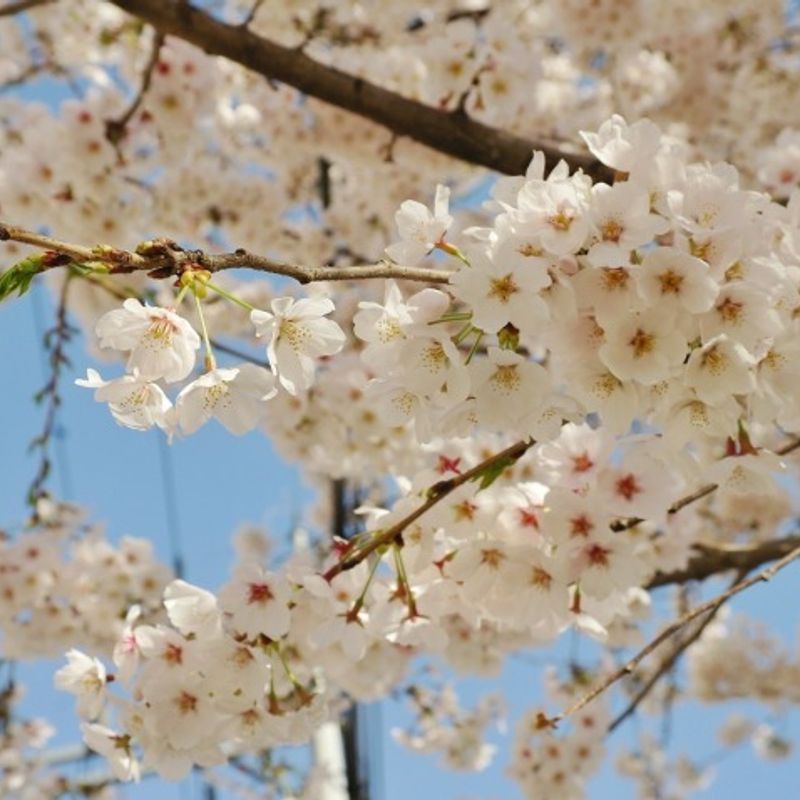 Cherry blossom season
(February - May depending on the location)
Possibly the most famous season in Japan, patiently monitored and enjoyed by both Japanese and visitors to Japan during this time. The country will be painted pink by the blossoms, and will see people up and down the land celebrating with picnics and drinking parties under the canopy of the sakura / cherry trees.

The tentative forecast for the full bloom is as follows:
| | |
| --- | --- |
| Okinawa | Early February |
| Kyushu | Late March |
| Shikoku | Late March or Early April |
| Osaka, Kyoto, Kobe | Late March or Early April |
| Tokyo, Yokohama, Chiba | Late March or Early April |
| Tōhoku | Mid To Late April |
| Hokkaido | Early May |

For detailed dates for sakura blossoms in the different areas of Japan, please check the meteorological agency website .
To check out the best cherry blossom spots in Tokyo: The best places for cherry blossom & 'hanami' in and around Tokyo
And for those across the rest of Japan: Hanami in Japan 2017: The most popular hanami spots across Japan
Back to school season
(April)
Hurrying to get ready for your kids to start back at school? Don't fret! the stores in Japan are ready for you. With back-to-school merchandise clearly singled out in a store corners, plus a discount to urge you to buy more than you need, you will be quite set by the time school actually starts.
For those attending schools in Japan with strict rules, you may need to pull out your sewing machines or pull in favors from handy mums to have a variety of school accoutrements made up for your kids.
Usually, there is also a school entrance ceremony in Japan which parents have to attend with their kids. So be sure to have a day off work schedule in order that you can cheer your kids on as they start their new school year.
Camping season
(April - September)
As the weather gets warmer, it becomes more conducive for outdoor enthusiasts to be sleeping outdoors. Japan has quite a number of well facilitated campsites for different levels of camper. If you aren't ready, there are also cabins located near camp sites so you can enjoy a few creature comforts with your overnight stay in the wilderness.
The camping season peaks during the summer vacation every year.
Interested in giving camping a try? Check out the availability of campsites around you with this well documented list.
Travel season (Golden week)
(First week of May)
With a string of national holidays in the space of a week, this is the longest stretch of public holiday for Japan. For most people, it is considered legitimate (and convenient) to take off those work days in between the national holidays and go somewhere a bit further afield. Sometimes this season feels like a mass exodus of people, Biblical in scale. Hotels and flights during this period are always booked well in advance. If you are also thinking of going somewhere, do plan and book early.
School field trip season (Ensoku / 遠足)
(May)
Probably the best time to bring the kids out while the weather is perfect. As most schools start their school year in April, May is also a good time after they have settled in to go on a trip to get to know their classmates better.
Destinations in Japan such as Disneyland and Universal Studios are usually the most crowded during this time, so unless you enjoy having lots of noisy kids around, avoid these theme parks during this period.
Rainy season (Tsuyu / Baiyu / 梅雨)
May ~ July (depending on region)
Right before the weather turns warm and humid, there needs to be an extended period of rain. This season can last for sex weeks but rest assured it will not be raining everyday. You can also see tiny white dolls, the tera tera bozu being hung outside windows by kids who want the rain to stop so they can go out to play.
This is the tentative schedule for tsuyu throughout Japan.
| | | |
| --- | --- | --- |
| | Start | End |
| Okinawa | early May | late June |
| Kyushu | late May | mid July |
| Shikoku | early June | mid July |
| Osaka, Kyoto, Kobe | early June | mid July |
| Tokyo, Yokohama, Chiba | early June | late July |
| Tōhoku | mid June | end of July |
| Hokkaido | no rainy season | no rainy season |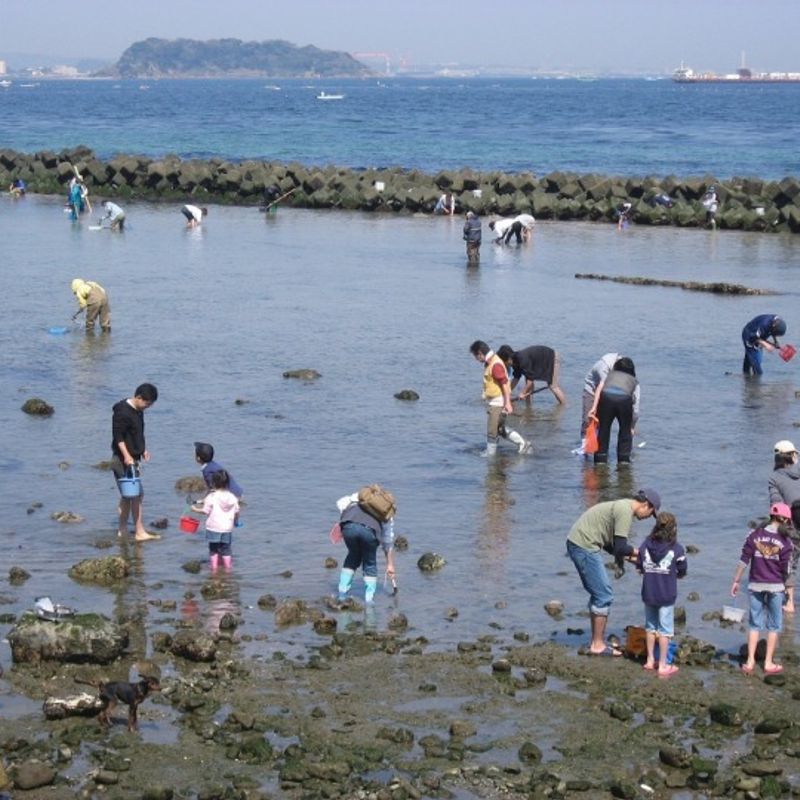 Clam digging season (Shiohigari / 潮干狩り)
(March - June)
You can technically dig for clams in Japan from March but this activity is most popular between May to June. Most clam digging sites are closed after the end of June. Asari clams are the typical types of clams you can gather in this season. People enjoy bringing home their catch to make miso soup with the fruits of their labor. You can easily spot the clam diggers sifting about the shallows of the ocean. The casual calm digger is typically spotted with a plastic bag or maybe a bucket for their catch. The professionals have impressive 'scooping' nets.
Beach going season
(July ~ October, depending on location)
It is almost strange that there is a very specific beach going season in Japan. It's not like the beaches are closed for the rest of the year but people just don't go, even when the weather is already warm enough. Once the calendar hits a certain date (typically from Umi no Hi / 海の日), droves of people will start gathering at the beaches, making it seem like a national exercise. According to my research, the beach season officially starts only after the Shinto priest officially purifies the water, making it safe to swim (although judging by the state Japanese beach goers can leave their beaches in, the priests have a lot of work on their hands). Typically this ceremony is performed on the first day of July but may vary according to geography.

Near Tokyo most beaches are open mid July ~ end August. In Okinawa it is common for beaches to be open April ~ October.
Interestingly, once it hits September 1, the beaches in most places are deserted again even though it is still warm enough. Maybe by then it is not so safe anymore?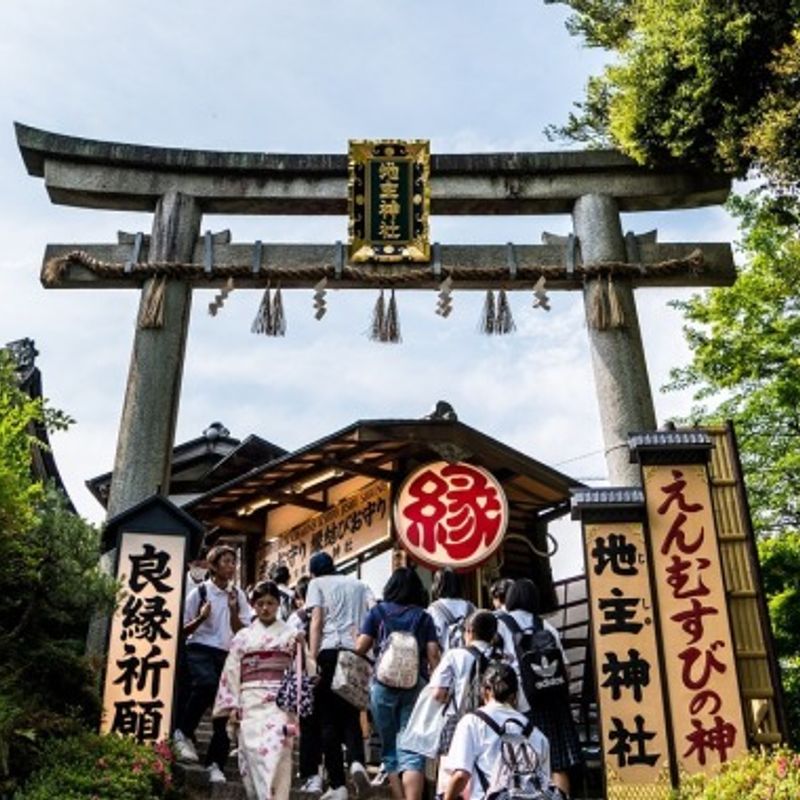 Summer matsuri season
(August)
There are a few festivals (matsuri / 祭り in August including Tanabata and Bon in which quiet shrines will open their doors and hold special events with music, dance and food. It is also during this time you can find most people clad in their yukata, dancing, eating street food, and drinking beer with their friends and neighbors. These summer matsuri are perhaps the most relaxed and care free time for most people across Japan. Keep your eyes out for flyers promoting these festivals near you.
Water park season
(July - September)
The best way to beat the heat and humidity during the summer months is to get yourself to one of Japan's many water parks. By water park, I mean huge amusement parks based around a swimming pool. Japanese people are ever the collective thinkers so expect these water parks to be packed from opening to closing, daily. However, the crowd isn't going to take away the fun as most people keep to themselves and the park rules, making sure everyone shares the space in harmony. For the most part.
BBQ season
(July - September)
During the summer months, riverside parks, seaside parks and some bigger urban parks will open up their grounds for BBQs. A BBQ is an event in and of itself in Japan. Typically this is a well organized activity involving a big group of family and / or friends. People will bring in tents, coolers, pits, lounge chairs and everything else that would make their day out comfortable and fun for everyone. Alcohol is also allowed at these BBQ sessions, which makes for a somewhat robust atmosphere that is nonetheless lots of fun for most. If you don't have your own kit, there are plenty of BBQ sites in Japan that rent out the requisite gear.
Beer garden season
(July - September)
Beer gardens are one of the most representative elements of the Japanese summer. During this time, food halls allowing endless drinking and eating will spring up in some parks and almost every roof-top garden of every major department store in town. Many people choose to gather here after work on weekdays and on weekends catching up with friends. Menus tend to be of the all-you-can-eat/drink variety, and the atmosphere is accordingly salt of the earth, although in recent years more and more beer gardens are becoming available to those who like a more sophisticated scene.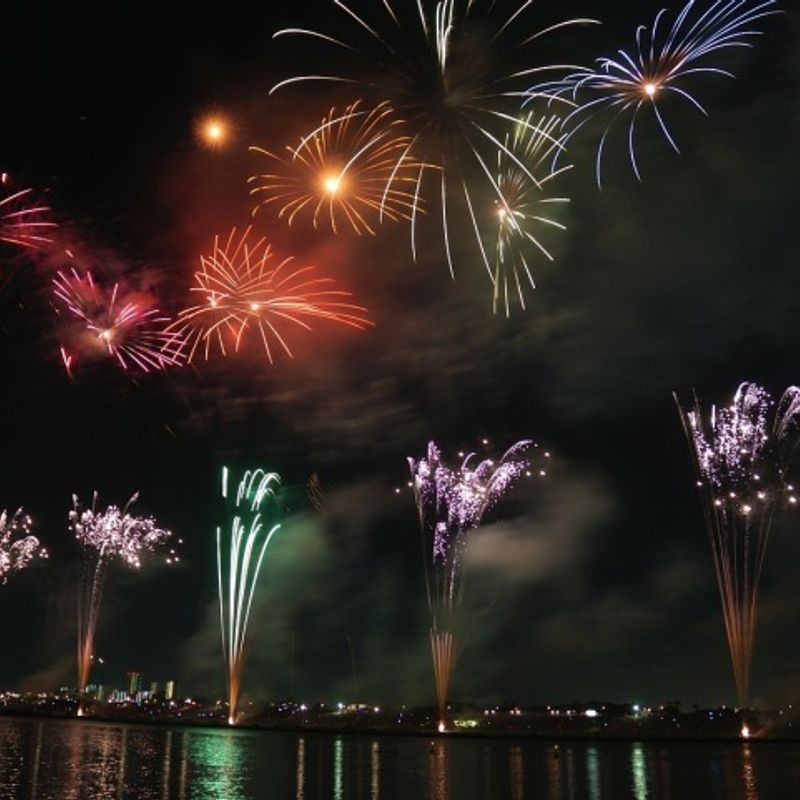 Fireworks season (Hanabi / 花火)
(July - August)
Another one of the most representative things about the Japanese summer, hanabi. Japanese people are crazy about their fireworks and every summer you will get a list of elaborate firework displays to choose from (usually by a river or the seafront). The events are attended by millions of people, many of whom will be clad in their yukata, clutching hand fans. If you're lucky, you can find a space for sitting down to enjoy a bento and some drinks as the fireworks go off above your head. The screens of smartphones used to capture the memories is arguably as equally impressive!
Music festival season
(End July - End August)
Two of the biggest music festivals in Japan, Fuji Rock Festival and the Summer Sonic pitch up during the summer months. These events are graced by internationally recognized superstars, DJs and rock bands, and attended by millions of people from around Japan and Asia. A huge party for many, expect crowded but very organized fun.
Obon season
(July 13 - 15 or August 13 - 15 depending on region)
Though not an official public holiday (often mistaken as one), most Japanese people do take this chance to gather as a family and pay respects to their ancestors. The date varies according to the different regions of japan, in the Kanto region, it is usually celebrated on July 15th of the Gregorian calendar while the north part of Kanto, Kansai and Shikoku areas celebrate it on the 15th day of August on the Lunar calendar. As I said, this isn't a national holiday, but many companies and private institutions like language school might be closed at this time.

Typhoon season
(May ~ October)
More typically in August and September, Japan gets 11 of the 25 cyclones that pass through this corner of the globe. If we are unlucky, three of those will hit mainland Japan. During this season expect some get pretty strong strong winds and rain amidst the humidity. The typhoons that hit Japan are typically at the strongest in the south (Okinawa, Kyushu, and Shikoku). By the time they hit Tokyo, they can feel like nothing more than a bluster day and wet day. Still, this isn't always the case. These things are well tracked by the weather forecasters and it pays to stay updated and vigilant.
Summer sale season
(July - August)
The summer sales kick off in July, although it pays to hold out until August so you can get the best bargains. Whatever summer kit you buy in August, you can still it for a month or so before putting it away until the next summer.
Thanks Giving season (Ochugen / 御中元)
(First half of July)
Ochugen is when you present gifts of food, fruit, and household items to friends, relatives, superiors and co-workers who have helped you in one way or another throughout the year. The choice of gift is usually elaborate and expensive, to show your immense gratitude. However, the main focus is not actually on the gifts but on the thought behind the gift. It's likely that this Japanese season will pass unnoticed by most expat residents.
Studio photography season
(October)
Coinciding with 7-5-3 (shichigosan) and 'adulthood' ceremonies, families take the chance to update their family portrait at photography studios. Usually traditional costumes are rented and families are dressed in their best so it would be good to reserve your costumes and photographers / studio time early.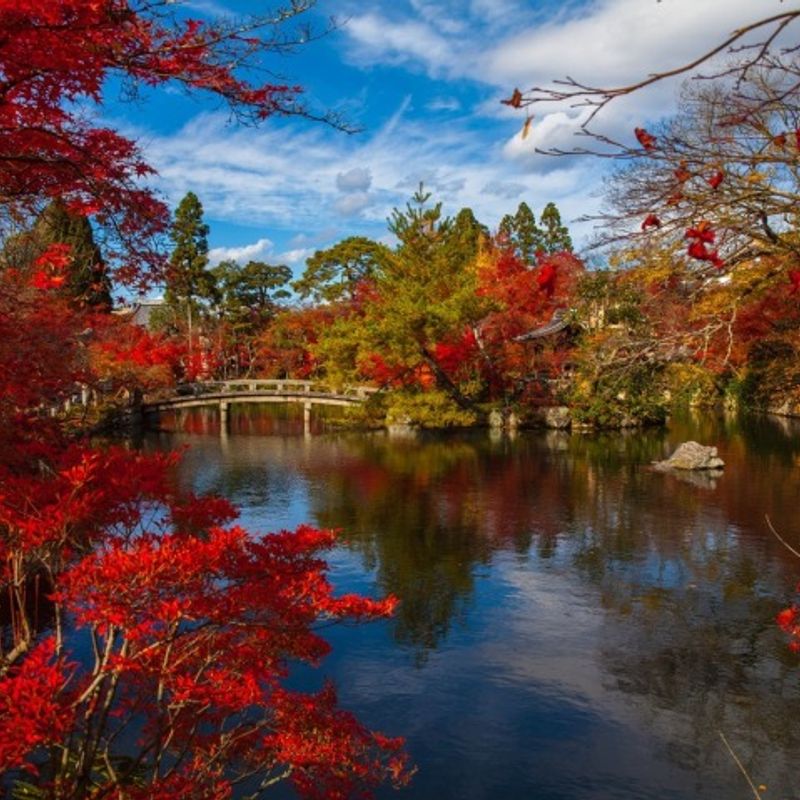 Autumn leaves season (Kōyō / 紅葉)
(September - November, depending on the region)
Autumn leaves in Japan are celebrated with a similar fervour and enthusiasm as is the sakura in spring. Even though there are no parties involved, people do take time and effort to go out into the mountains and spend a few days admiring the colors. And they really are colors to be admired!
Onsen season
(October - April)
Although onsen can be enjoyed throughout the year there are specific times when the activity is enjoyed by more people. The season usually starts when the weather cools down and the leaves start changing colors. Most people enjoy soaking in the hot waters while taking in the autumn colors in an outdoor onsen. In winter, it is slightly more functional, to keep warm! Spring time in an onsen in the mountains can be a beautiful experience as well.
The other reason for an onsen trip and dip during this period is the fantastic seasonal food served during lunch and dinner at Japan's cherished ryokan.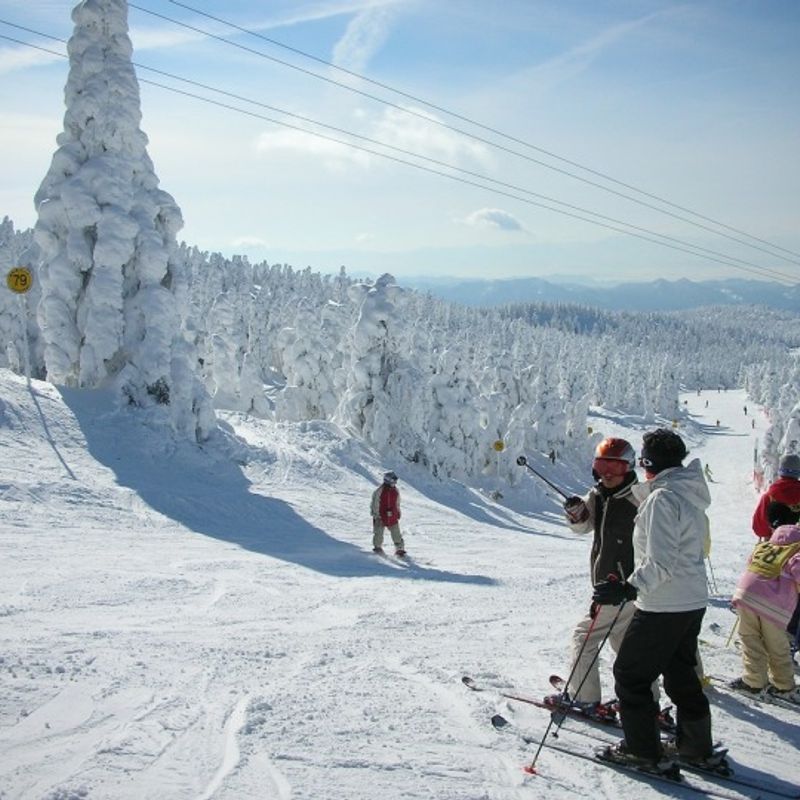 Ski season
(December - March)
Skiing is a national sport in Japan and almost everyone in here seems to have taken a ski trip at least once during their life. There are ski resorts that open before December and after March but the above stated period is the safest bet for anyone who wants to get a decent skiing experience in Japan. As the above period is the most crowded of the season, the prices are the highest as well.
Influenza season
(December - April)
The flu season is taken very seriously in Japan. Every year, the Ministry of Infectious Diseases makes an official announcement when the number of flu patients reaches a threshold, that the flu season has official started. Along with 'allergy season' this is a time of year in Japan during which you'll see plenty of people wearing those surgical masks. The 'medical' line over here seems to be that if you've gotten influenza, you'll be required to take a week off work to get over it, get it out of the system, and go some way to ensuring that you don't bring it back to the office with you.
It is rather common to have schools and child care centers in Japan closed for a couple of days if a certain percentage of the students have contracted the flu.
Norovirus season (ノロウイルス)
(December - February)
Also coinciding with the coldest months, this highly infectious form of gastroenteritis has been rampant in Japan for the past two years. It is usually caused by fecal contaminated food and water or from another sick person. Oysters are often the culprit for the wide spreading of this virus during this time of the year.
Bonenkai season (忘年会)
(December)
Bonenkai literally means to forget about the past year by gathering to eat and drink and party before the year officially ends. Companies and departments within companies often organize these parties to thank their workers for their hard work during the year and to further encourage them to work just as hard next year. Friends may also gather as a form of reunion before the more family-orientated New Year's celebrations take priority.
Illumination season
(December - January)
There is an obsession with illuminations here in Japan. I have not figured out whether it is the Christmas spirit or the cold weather with nothing much else to do, anyway, enjoy it! Department stores, shopping streets and parks often decorate their outdoor spaces with elaborate lights to draw in visitors. These light shows gets better and better each year, almost like there's a competition to draw the largest crowds. Although many illuminations start switching off in January, there are still plenty that light up February, and even parts of March.
Winter and year end sale season
(December)
This is the best time to get your hands on winter clothes and appliances to get you and your family ready for New Years. Most retailers will hop on the bandwagon and offer great deals for cold weather goods. Although it will be a rush but this is a great time to shop for Christmas presents.
Entrance interviews and examinations season
(November - January)
OK, maybe not the most fun of seasons in Japan then. After months of serious studying, most students graduating to the next level will take their school entrance interviews and examinations during the above period. This applies to special elementary schools, high schools, universities as well as international schools. These exams are taking very seriously here in Japan as it is believed that the results will shape one's entire life.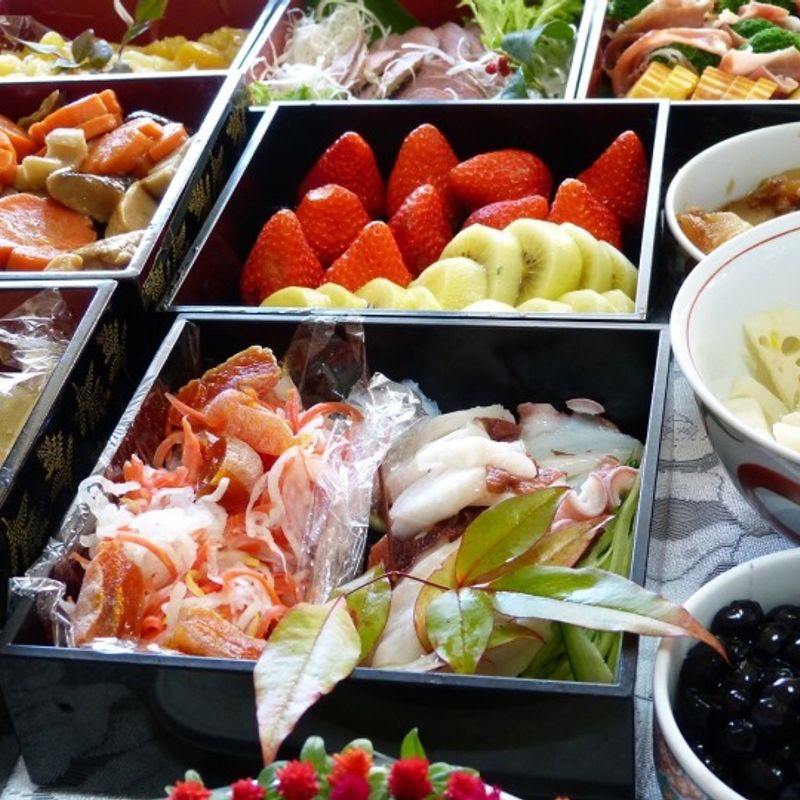 Food seasons
The seasons in Japan rarely fail you when it comes to the varying types of food harvest you can get at that time. Japanese people are also very good at using what mother nature has gifted them in their preparation and creation of delicacies that match the given season. In fact, name a time of year, and most Japanese people of the age of reason can reel off a list of what fruit is available and where it comes from.
A list to what food one can expect during the different seasons in Japan.
Spring
Potato

Rapeseed

Bamboo shoots

Ikanago (a kind of fish)

Asari clams

Tai (Red Snapper)

Mini Octopus

Flounder/Turbot

Herring
Summer
Sweet corn

Eggplant

Bittermelon

Cucumber

Edamame (beans)

Myoga (ginger)

Okra (ochro / gumbo)

Shiso (a kind of herb)

Tomato

Eel

Flounder

Horse mackerel

Sardine

Sea bass

Sea urchin

Autumn
Matsutake (a kind of mushroom)

Shitake (a kind of mushroom)

Ginko nuts

New rice

Sweet potato

Chestnuts

Pumpkin

Oyster

Sanma (a kind of fish)

Bonito

Mackerel

Ikura (roe / fish eggs)

Octopus
Winter
Cabbage

Daikon (a kind of radish)

Renkon (lotus root)

Fugu

Buri / Hamachi (Japanese Amberjack)

Sweet shrimp

Nori (a kind of seaweed)

Tuna

Yellow tail

Monk fish

Red sea bream
Fruit seasons
Fruits are almost considered as gems in Japan. It feels almost like fruit farmers in Japan are obligated to bring out the best in the fruits they grow. So when a certain fruit comes into season. You will be spending a bit of your grocery money to enjoy what this country is also famous for.
It's a common lament among expats in Japan that fruit is so expensive. This goes back to the point of fruit being considered with similar reverence as shiny gems. Fruit in Japan, is, in many cases, luxury, brand, a perk, rather than a rough, wholesome fruit of the earth. Except for bananas, it seems!
Fruits you can expect at their best according to the season in Japan
| | | |
| --- | --- | --- |
| | Start | End |
| Satonishiki Cherries | May | July |
| Ume | June | July |
| Melons | June | August |
| Peaches | June | September |
| Kyoho Grapes | July | October |
| Blueberries | July | August |
| | | |
| --- | --- | --- |
| Fuji Apples | September | December |
| Nashi Pears | September | October |
| Sudachi | October | November |
| Mikan | October | January |
| Yuzu | November | December |
| Kaki | November | January |
| Japanese Strawberries | December | June |
To what extent is your life in Japan dictated by the above seasons? Did we miss any out? Let us know in the comment below.
See us on:
Twitter : @City_Cost_Japan
Facebook: @citycostjapan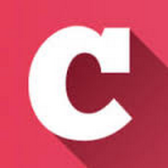 A Q&A and blogging community about life in Japan (plus a load of life-in-Japan stats!). Get your questions answered, share your experience! | Inquiry -> KyodoNewsDigital International Media | Tokyo, Japan | +81 3 6252 6402
---