Jun 7, 2016
Louis Vuitton Tokyo Retrospective Ends Soon
Still time to visit the trunk making titan's VOLEZ VOGUEZ VOYAGEZ Tokyo exhibition. Ends June 19.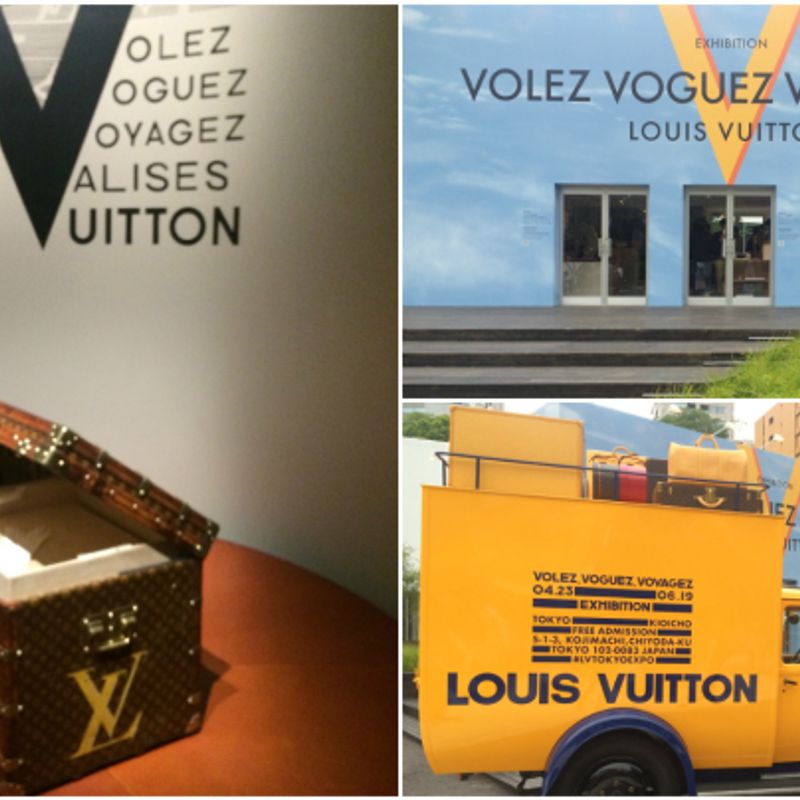 What could be the definition of a 'no brainer'? Well, setting up a free exhibition of Louis Vuitton bags and trunks in central Tokyo must surely come close. As the exhibition pamphlet says, 'Louis Vuitton has long enjoyed a unique and steadfast relationship with Japan, … '. This seems to us, to be putting it mildly.
The VOLEZ VOGUEZ VOYAGEZ exhibition began life in Paris earlier this year. Echoing the trunks and bags raison d'etre, it's traveled to the other side of the world to find itself in the Kioicho district of Tokyo (that's somewhere near Akasaka to you and I).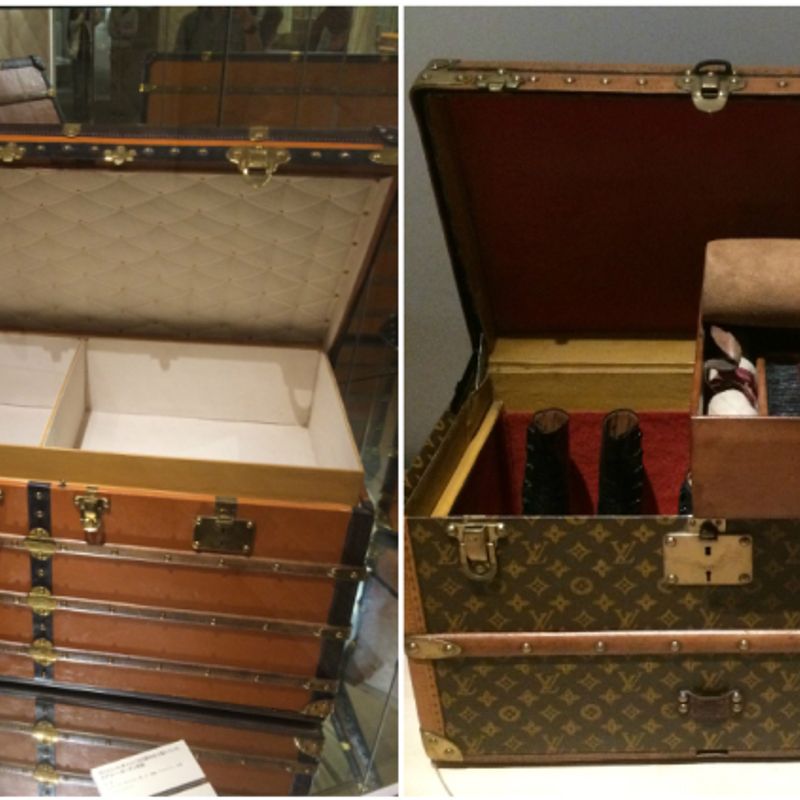 The original exhibition was divided into 9 zones that retraced the development of Vuitton's luggage pieces in terms of their design, function, and contribution to the brand as a whole. Starting off with some of the early trunks, steamer bags, and train luggage, bringing visitors to cases for musical instruments, glass work, and collaborations with current designers.
The Tokyo exhibition gets its own zone at the end of the original 9. Here visitors can enjoy Louis Vuitton collaborations with the likes of Yayoi Kusama and Takashi Murakami.
Just before exiting, there is the chance to see 'live' (as in a real person in front of you) how some of the pieces are created, by hand.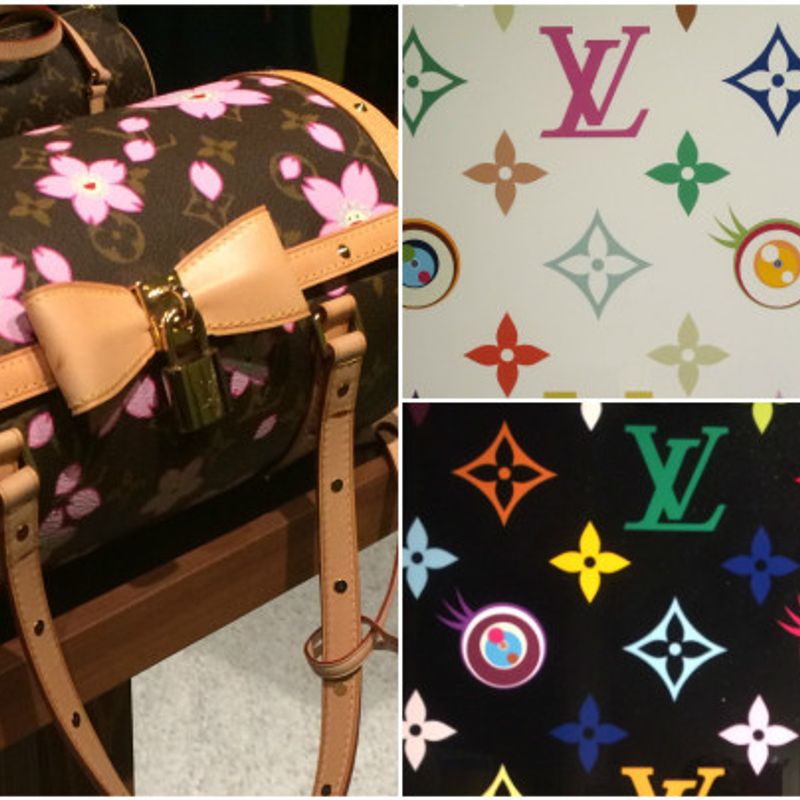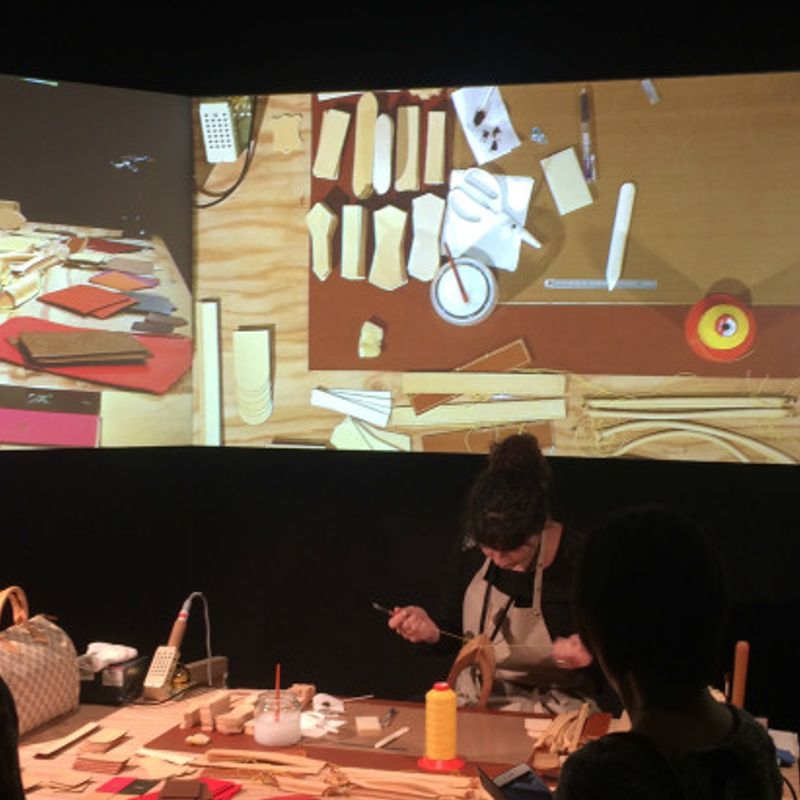 The exhibition flows nicely, and like the best movies, is just the right kind of length. Many of the pieces are out in the open (We got scolded for pointing! Not touching. Pointing!), and photos can be taken freely. As you come out, there are posters that can be taken for free, and one can also download an app to guide through the exhibition. There's also the requisite gift shop (mostly books) and cafe.
If you love Louis Vuitton, this exhibition is surely a must. If you don't but you're with someone who does, well VOLEZ VOGUEZ VOYAGEZ is free, pretty concise, and there's a couple of nice coffee shops in the area where you can have the favor returned.
Hours: 10:00 - 20:00 Closed Mondays except June 13 13:00 - 20:00
Tel: 03 3515 0855

Website: VOLEZ VOGUEZ VOYAGEZ

Nearest train station: Kojimachi Stn. (Yurakucho Line) Exit 2 - 4 mins

Map:

Twitter: City_Cost_Japan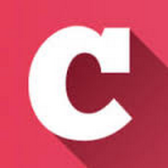 A Q&A and blogging community about life in Japan (plus a load of life-in-Japan stats!). Get your questions answered, share your experience! | Inquiry -> KyodoNewsDigital International Media | Tokyo, Japan | +81 3 6252 6402
---