Mar 27, 2017
Get to grips with Tokyo Kotsu Kaikan, an ever-present in Yurakucho's multitasking shopping scene, and a facility that can take you on a trip around all corners of Japan through its antenna shops.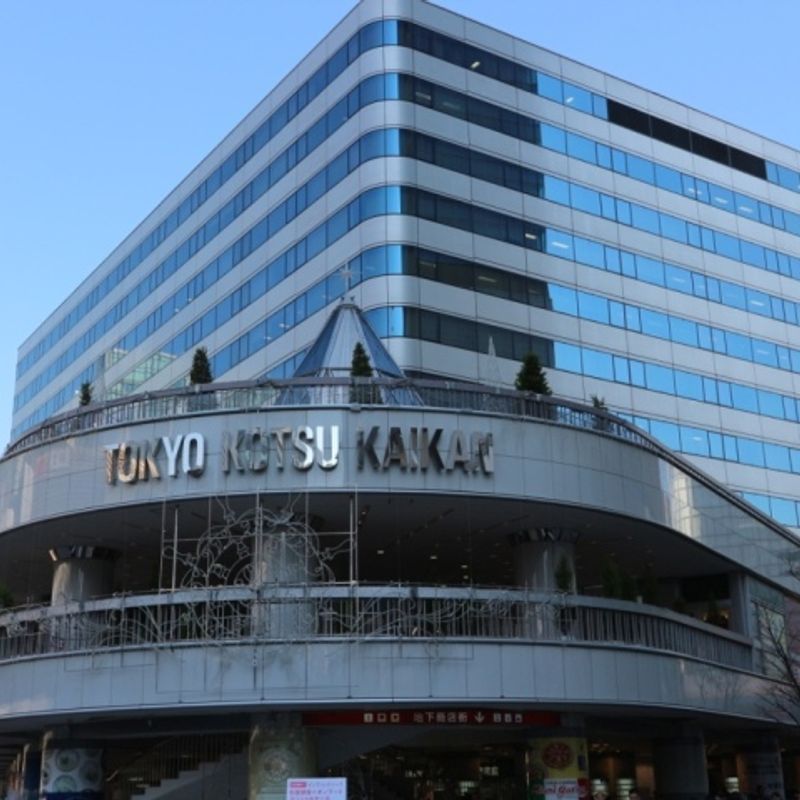 Tokyo's Yurakucho district has an identity crises. This is immediately visible whichever of the exits one takes from the area's JR station. Spread out north-east into an area of luxury hotels, designer labels, and European(ish) streets, all with the whiff of regality befitting of somewhere so close to the residence of a head of state. In the opposite direction find the kind of cover-all-budgets shopping experiences synonymous with a big train station in Tokyo. Stick close to the tracks however, and Yurakucho reveals a side that is far more salt-of-the-earth in its warren of smoky dive bars, and pint-sized eateries where tables and chairs are often constructed out of empty crates and barrels of booze.
Maybe 'identity crises' is unfair. Maybe Yurakucho knows exactly what it is, or what it needs to be; sandwiched between posh Ginza, tired and drunk Shimbashi, and straight-edged Marunouchi, Yurakucho knows it needs to be a Jack-of-all-trades to survive.
Perhaps nowhere sums up Yurakucho's need to multitask better than the Tokyo Kotsu Kaikan (東京交通会館). Occupying center stage, and immediately visible from the south-east of JR Yurakucho station, this shopping center (if that's what it is) has been around since the 60s. If 'identity crisis' is unfair on Yurakucho, it seems apt for Kotsu Kaikan. From an expat perspective, the name arguably makes little sense; Transportation Hall - not really a name associated with shopping. For the Japanese traveller though it's more than fitting, this is where the locals come to get their passports.
Dig deeper though and the theme of 'travel' becomes clear. Passport anxiety aside, there are a number of travel agencies in the Kotsu Kaikan. Makes sense; get your passport and straight away book your vacations. Foreigners in Tokyo are unlikely to use the agencies here though, especially when there are more cosmopolitan operations nearby.
Why Kotsu Kaikan might be of interest to the expat or traveler in Tokyo? Well, it could be the swanky 15th floor Ginza Sky Lounge restaurant with its 360 degree urban panorama. Again with the identity crisis; the lower floors of the building give off few signs that this is a place that hosts a fine-dining experience (it still looks pretty 1960s). No, perhaps Kotsu Kaikan's raison d'être from a foreigner's point of view is its 'antenna shops' (アンテナショップ). Antenna shops in Japan are prefectural outposts, promoting and selling regional wares, food, and drink. Kotsu Kaikan has a lot of them, and in this way, the theme of 'travel' is strong. Visitors can experience local Japan, under one roof.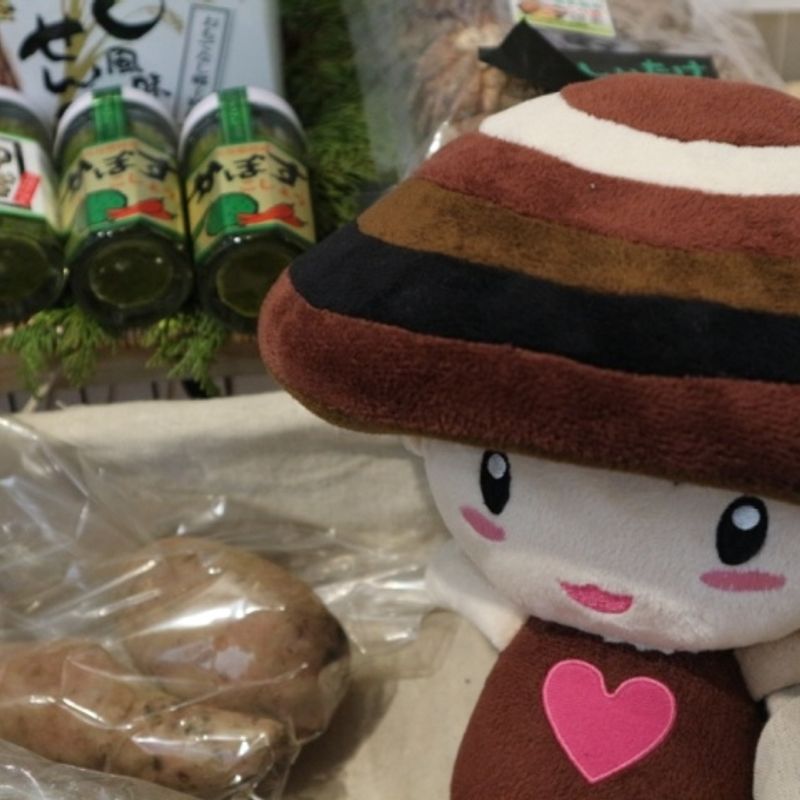 The 'antenna shops' in Kotsu Kaikan are largely gathered on B1F and 1F. Hokkaido Dosanko Plaza (1F) draws plenty of traffic, most of which seems to be after cones of Hokkaido's celebrated soft cream (they sell more than 1,000 a day). In a way though, Hokkaido Dosanko Plaza is the template of what to expect from antenna shops in Japan; freezers full of foodstuffs that make little sense to foreign eyes, twee jars of preserves and pickles, boxed-up and spruced-up cookies ready to be passed off as souvenirs, trinkets and key-chains flogging the region's cute mascot, and pamphlets and brochures espousing the delights of the locale. One could spend a pleasant hour or two exploring the antenna shops of Kotsu Kaikan. Although it should be noted that many of them are tight for space.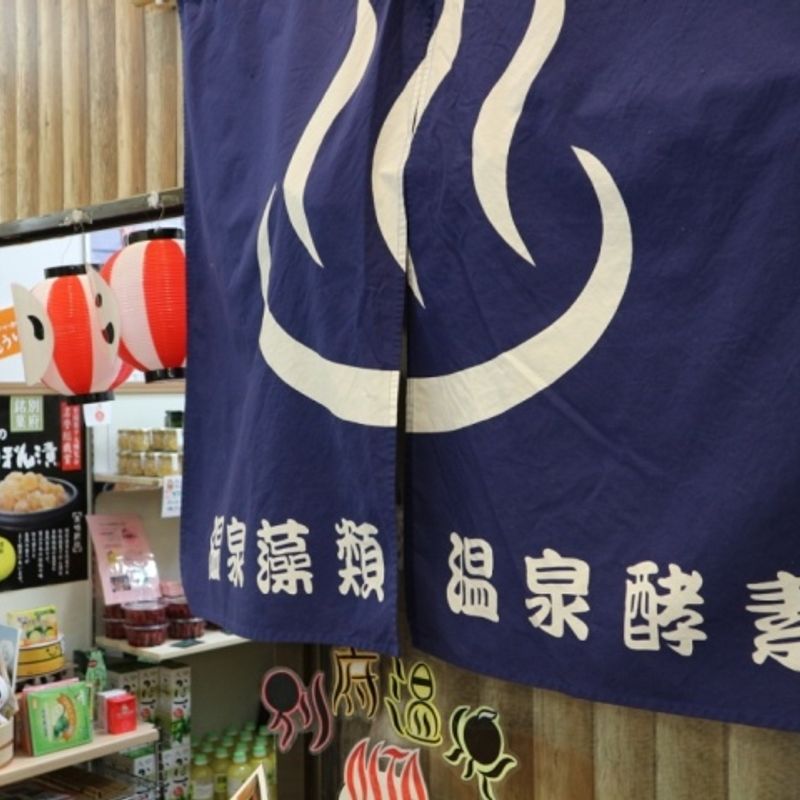 Beyond these bastions to regional Japan, Kotsu Kaikan makes little sense in its random collection of stores, galleries, and clinics to, largely, alternative medicine. One store here that might intrigue and alarm is Kumasaka no Shou Suppondo (1F) (熊坂ノ庄スッポン) a specialist in products derived from soft-shell turtles. The creatures are, in an alternative medicine sense, said to be good for curing all sorts of ailments relating to fatigue and radiant good lucks (or lack thereof). At this store in Kotsu Kaikan you can buy all sorts of 'turtle' derivations, from capsules to drinks. The plastic wrapped turtles may alarm some.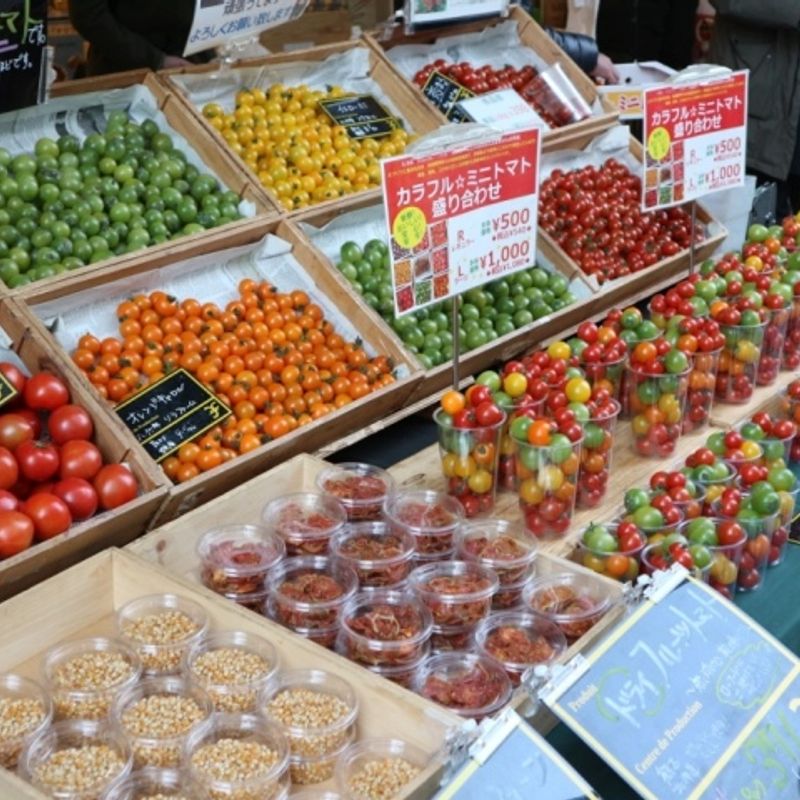 As you might expect from a facility specializing in 'transport', the West entrance to Kotsu Kaikan is often host to ... small markets selling fruit and veg, and in the same spot there's usually an entrepreneurial vendor selling coffee and bread from a groovy retro van.
It's all entertaining though, and the laissez-faire attitude here to department store / shopping mall aesthetics is something to be relished in the face of a Japan shopping scene that is at pains to make everything look shiny and new. Where else can you find cosmetic surgeries rubbing shoulders with Bizen pottery? Come to Kotsu Kaikan and you can get your fortune told, buy a blouse for grandma, get your shoes polished, stock up on golf clubs, take in some paintings, and get on top of your post office chores. And circumnavigate the country. Now that's multitasking!
We count some 17 antenna shops in Tokyo Kotsu Kaikan, although it may be that one or two of them push the boundary between antenna store and travel agency. Most of them are to be found on 1F. We list them according floor below. Nearby, there are other antenna shops in Ginza to explore.
1F
| | | |
| --- | --- | --- |
| Name | Region | Notes |
| Hokkaido Donsako Plaza | Hokkaido | Maybe the most popular antenna shop in Kotsu Kaikan, neigh all of Tokyo? |
| Osaka Hyakkaten | Osaka | A kind of mini department store for all things Osaka |
| Akita Furusato-kan | Akita | |
| Kōnotori no Megumi Toyooka | Toyooka (Hyogo) | 'Kōnotori no Megumi' means 'the grace of the stalk (the bird)' |
| Tokushim / Kagawa Market | Shikoku | |
| Mura kara, machi kara - kan | All | Mura kara, machi kara - kan (むらからまちから館) sells local bits n bobs (largely food stuffs) for all over Japan |
| Mankai | Tochigi | This is actually a bento specialist who's offerings are based on rice from the Tochigi region |
B1
| | | |
| --- | --- | --- |
| Name | Region | Notes |
| Ikiiki Toyama-kan | Toyama | Has a recently opened branch in Nihonbashi. 'Ikiiki' means 'lively' |
| Shizuoka Mt. Fuji Green-tea Plaza | Shizuoka | Shizuoka produces most of the green tea drunk in Japan |
| Hyogo Wakuwaku-kan | Hyogo | 'Wakuwaku' means 'exciting' |
| Oita Onsen Seki | Oita (Kyushu) | Famous for its hot springs, this Oita antenna shop has a free foot bath |
| Nakamori Seicha | Mie | A Mie green tea antenna shop |
| The Hakkata | Hakkata (Kyushu) | Lots of noodles |
| Oka no Machi, Biei | Biei (Hokkaido) | 'Oka no machi' means 'hill town'. This is the antenna shop for the much photographed town of Biei in Hokkaido (the one with the wide and rolling fields) |
| Wakayama Kishū-kan | Wakayama | Kishū was an old feudal district in Japan |
2F
| | | |
| --- | --- | --- |
| Name | Region | Notes |
| Dream Plaza Shiga | Shiga | Lots of tourist info and pamphlets but also some consumables and trinkets |
3F
| | | |
| --- | --- | --- |
| Name | Region | Notes |
| Okinawa Convention & Visitors Bureau | Okinawa | As the name might suggest, this facility seems to be more about information than shopping and eating |
Tokyo Kotsu Kaikan Details




Map:
For a comprehensive list of antenna shops in Tokyo ...
Tokyo antenna shop directory: Travelling Japan vicariously
What antenna shops have you seen in Japan? Let us know in the comments.
See us on ...
Twitter: @City_Cost_Japan
Facebook: @citycostjapan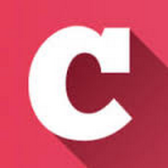 A Q&A and blogging community about life in Japan (plus a load of life-in-Japan stats!). Get your questions answered, share your experience! | Inquiry -> KyodoNewsDigital International Media | Tokyo, Japan | +81 3 6252 6402
---