Jan 25, 2017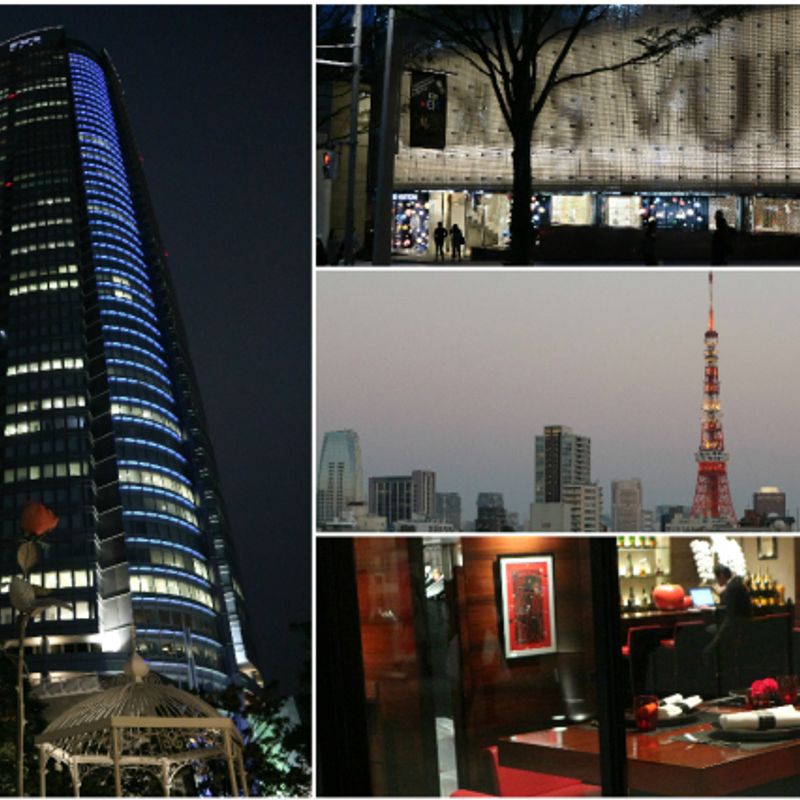 Few would argue that Tokyo's Roppongi Hills hasn't been a booming success. And in an area that, prior to its unveiling, was almost exclusively associated with the wanton debauchery of drunk and horny West meets drunk and curious East, Roppongi Hills has come along and injected a heavy dose of class. Class that could well make this the best date spot in all of Tokyo. Here's why …

Romantic and free views of Tokyo Tower










Tokyo Tower might stake its own claim to be the best date spot in Tokyo, and it is popular. But these things are better viewed from a distance, aren't they? Roppongi Hills arguably sports some of the best Tokyo Tower views in the whole city. And they're free. During winter you can get your Tokyo Tower shots with a supporting act of classy illuminations lining 六本木けやき坂通り (Roppongi Keyakizaka Dori). There's even a special platform to stand on between the Hill Side and Keyaki Zaka zones (although there's nothing romantic about the crowds). These illuminations run until Feb. 14, 2017.

In fact, Tokyo Tower lays prostrate to gazing eyes and camera lenses from a number of Roppongi Hills points so there's opportunity to find yourselves a relatively isolated spot during a date.
Engaging events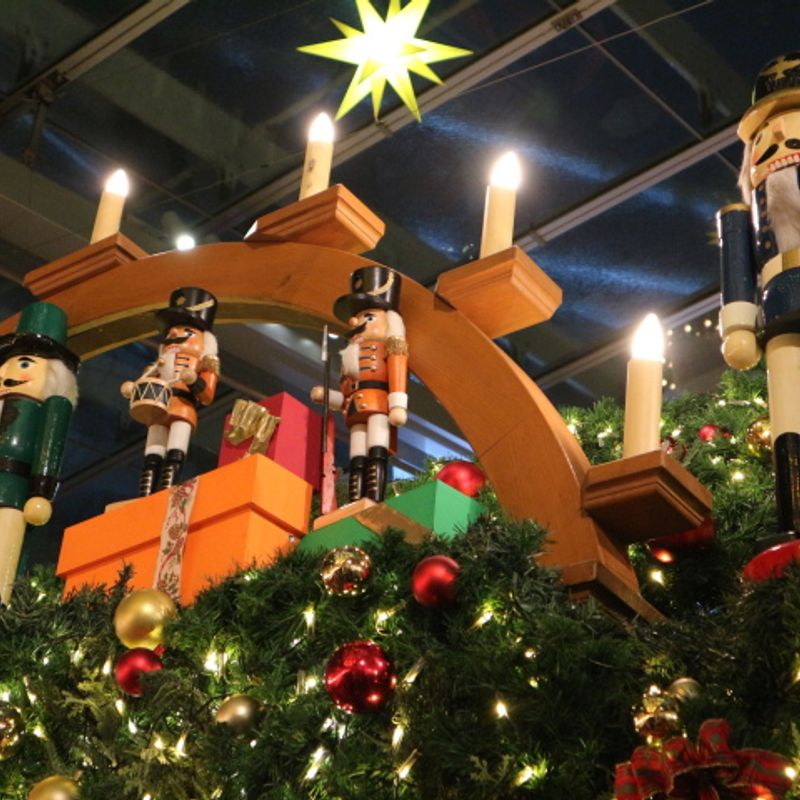 大屋根プラザ (Dai Yane Plaza: lit. Big Roof Plaza (Hill Side 2F)) is regularly host to events, performances, and pop-up bars of some kind. Yes, they are usually promotional in nature but they also have an element of sophistication about them. They have to really, being sandwiched between a Robuchon restaurant and a swanky branch of ESTNATION. Perhaps the most famous of these dos is the Roppongi Hills Christmas Market, a staple of the German market scene in Japan. In addition to this though one might find whiskey bars, wine bars, high performance motors, string quartets, piano maestros, food stalls, and even deodorant promos. There's a lot on here, and these kinds of events can be good ice breakers for when the conversation has dried up!
Dining options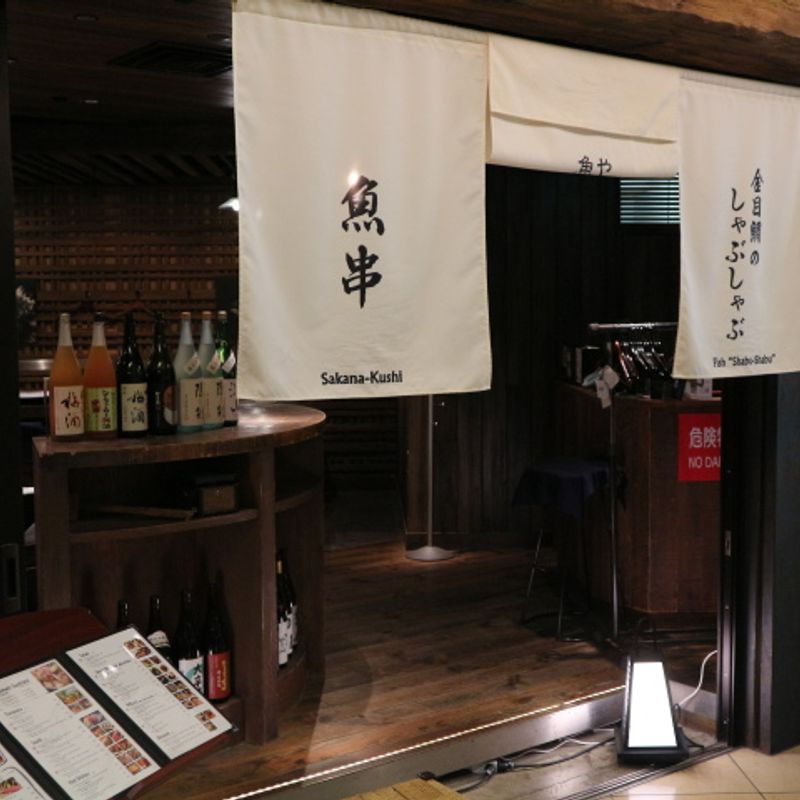 Roppongi Hills does a pretty sterling job when it comes to dining. More specifically, it offers up a bit of class without the need to panic over the contents of one's wallet. That being said those who are willing and able can really splash out here. At L'ATELIER de Joël Robuchon the 'menu d'hiver' will set diners back 16,500 yen. Menus at kaiseki French restaurant Jean-Georges Tokyo reach up to 19,800 yen. There are a number of cheaper options on the fifth floor of the West Walk (i.e. the big tower); Rigoletto Bar and Grill mixes the casual with the class and is a good option for a Western menu. There's also a branch of Brazilian churrasco specialist Barbacoa (although pace yourself here otherwise dates could be ending prematurely). If the weather suits, Franziskaner Bar & Grill (HOLLYWOOD PLAZA 1F) is an al fresco option. In fact Roppongi Hills has a number of dining options in the 4,000 - 8,000 yen range.
If you've really bottomed out there's always the McDonald's at Roppongi Hills Cross Point, and many of the 'Hills' events will have their own nibbles.
Should you find Roppongi Hills to be too crowded for you, the Grand Hyatt Tokyo (hotel), part of the complex, has its own stellar dining options.
Post dinner-date coffee shops


For a post-dinner coffee there are a number of places to get a fix. If you've dropped too much coin on the food you could always head to the McCafé at Roppongi Hills Cross Point (1F). Before you turn your noses up, you could come here for a cheap hot drink to carry around as you explore the Roppongi Hills attractions during colder months, and there are tables and chairs out front for seasons when it's nice to sit outside.
The Starbucks in Roppongi Hills is always busy (as they tend to be everywhere in Japan). For an alternative try ANTICO CAFFÈ AL AVIS (West Walk 3F) where you can find some comfy seats at the far end of the cafe (and further into the building itself which will afford more privacy). HARBS (Hill Side 1F) is a beautiful coffee and cake option; the interior of rich woods and browns is all warm and cozy and if you skipped dessert at the restaurant you can get some fantastic cake to go with your coffees here.
Window shopping as a mediator of dates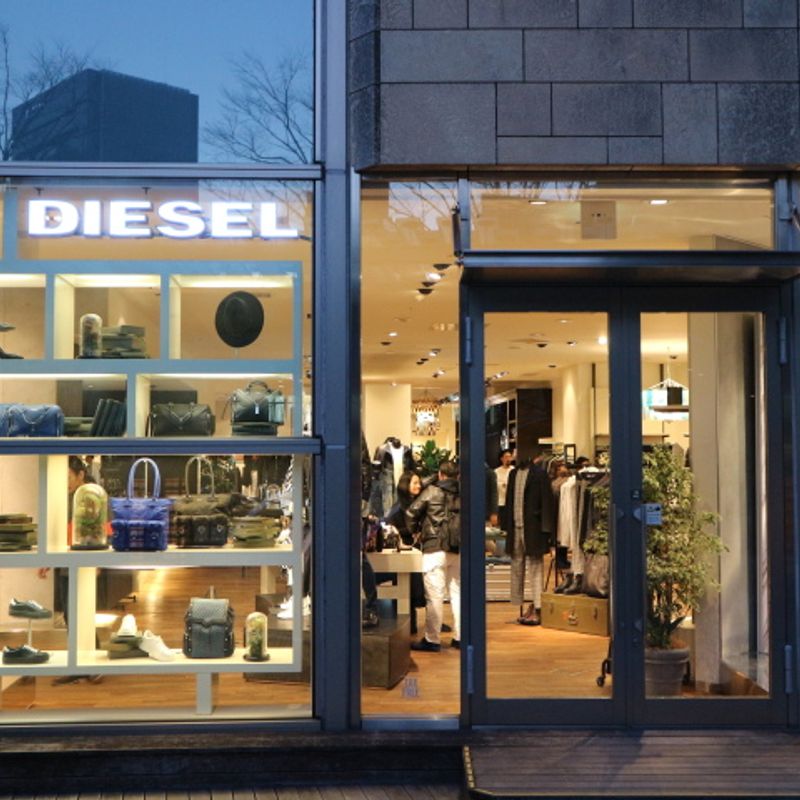 Even the consumerist cynic would have to admit that window shopping is a great facilitator of an early date; the distraction of product being an easy way start a conversation, get a gauge of interests and tastes, or a chance to muse about what you would do if you won the lottery. Roppongi Hills has a fair bit going on in terms of shopping. There are the brand stores on Roppongi Keyakizaka Dori, the classy bits and bobs in ESTNATION (perfect of sifting and perusing), and you can always pop over to the TV Asahi studio for a bit of novelty. If fact, the (window) shopping experience of Roppongi Hills is a nice contrast to the force-fed experience of your average shopping mall/department store. Here things are spread out and tucked into nooks and crannies giving dating couples a chance to stroll, take in Tokyo Tower views, and cover the terrain as a whole.
Stellar distractions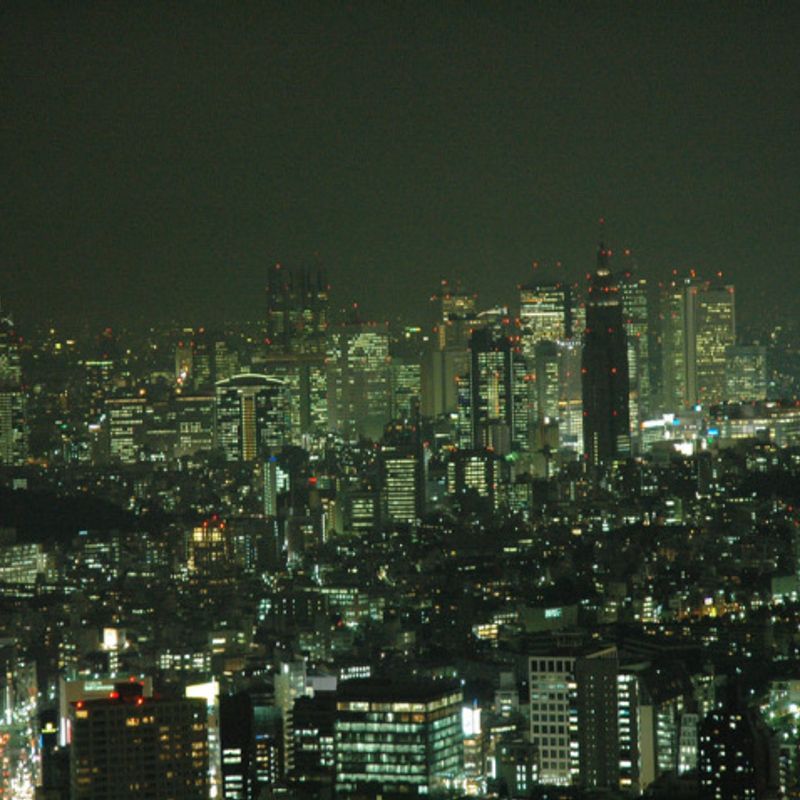 TOHO CINEMAS have screens at Roppongi Hills showing the main Hollywood fare. This facility is also used as the center of screenings for the Tokyo International Film Festival as well as movie premiers celebrating their Japan release (I once happened upon The Rock (aka Dwayne Johnson) here). The Mori Art Museum has long been a reliable bet for interesting art exhibits in Tokyo and a few floors up is the classic TOKYO CITY VIEW, one of the most celebrated in the capital and a good spot to get all contemplative (if not so romantic as there's always plenty of people up there).
The dating couple can usually find a quiet spot on a stroll through the Mori Garden (between Roppongi Hills and the TV Asahi Bldg) and the illuminated heart in there makes for a good here-we-are-on-a-date photo spot.
The tiny little garden on Hill Side has a kind of pagoda which looks like it might be used for weddings. From here you can get an eye full of Tokyo Tower in the romantic surrounds of flowers and greenery.
It's all under one roof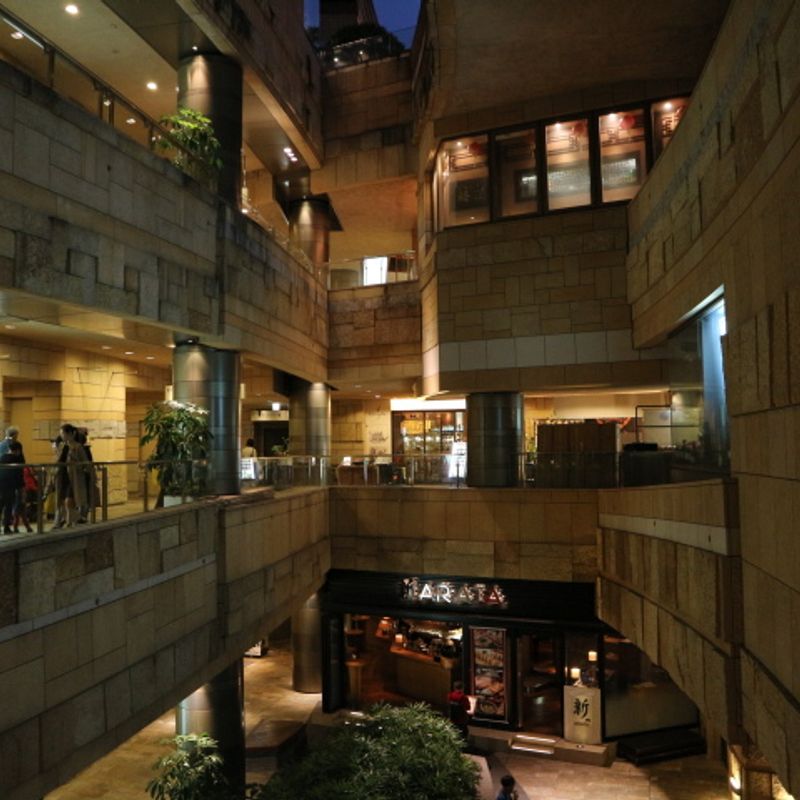 One of Roppongi Hills' most important weapons in its date spot arsenal is the fact that it's all under one roof, so to speak. But not in the brutal make-it-as-easy-as-possible-to-spend-money way as lamented earlier. No, it does this with class and guile. It's easy to get lost here, and things can be hard to find. Yes, this is annoying if you're on a spending spree (there are much better options in Tokyo for that), but for those on a date it's a chance to explore, pause, reflect, get distracted, be a bit sporadic, and find plan Bs around every corner … but all in a one-stop space. Added to this, this is an area that can accommodate all seasons with its indoor and outdoor options. Dates at Roppongi Hills can be planned and equally they can be left to chance. For this reason and all of the above, it is, emphatically the best date spot in Tokyo …
… or is it?
Reasons against
It's in Roppongi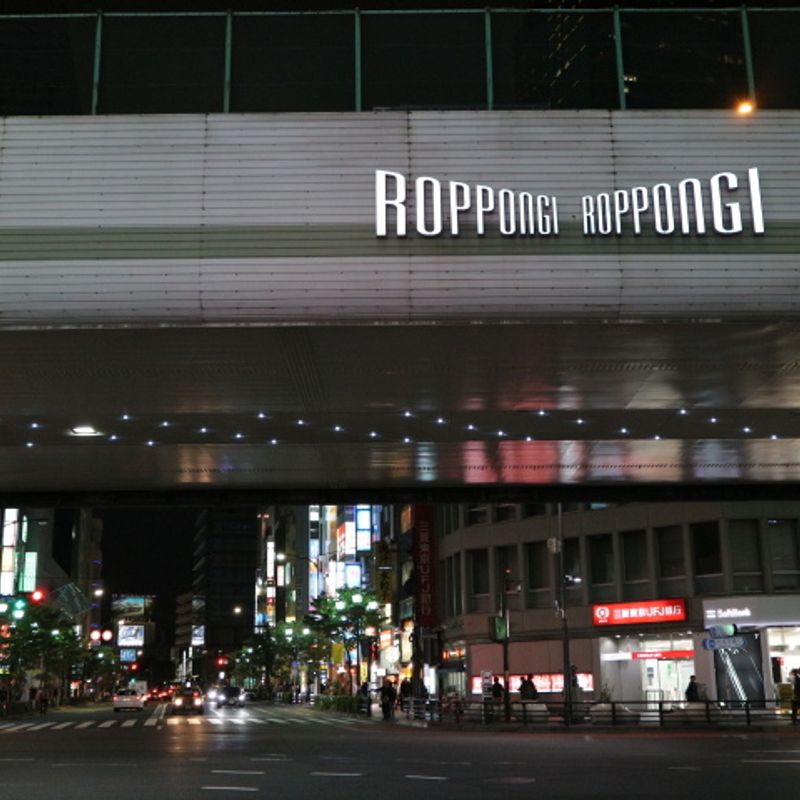 Without wanting to tiptoe around the point, Roppongi is probably the most famous place in Tokyo, nigh all Japan, to bid for a one night stand. While Roppongi Hills largely avoids this vibe, it would be hard to come to this part of Tokyo, particularly on a Friday/Saturday night, and not get a sense of it. It you're having any kind of relationship doubts this could be risky territory. Young (and not so young) things rocking about in their best togs, not a care in the world as they move between bars and clubs might be an unwelcome distraction for some trying to concentrate on their date.
It's not very original


Roppongi Hills is no secret. It's a very famous as a date spot (with good reason - see above). It is, therefore, not an original suggestion and thus could justly be levelled with the criticism of lacking creativity. Creativity is often the hallmark of the most romantic dates. Misplaced creativity can also lead to epic disaster. Roppongi Hills is definitely a play-it-safe option.
What about Tokyo Midtown?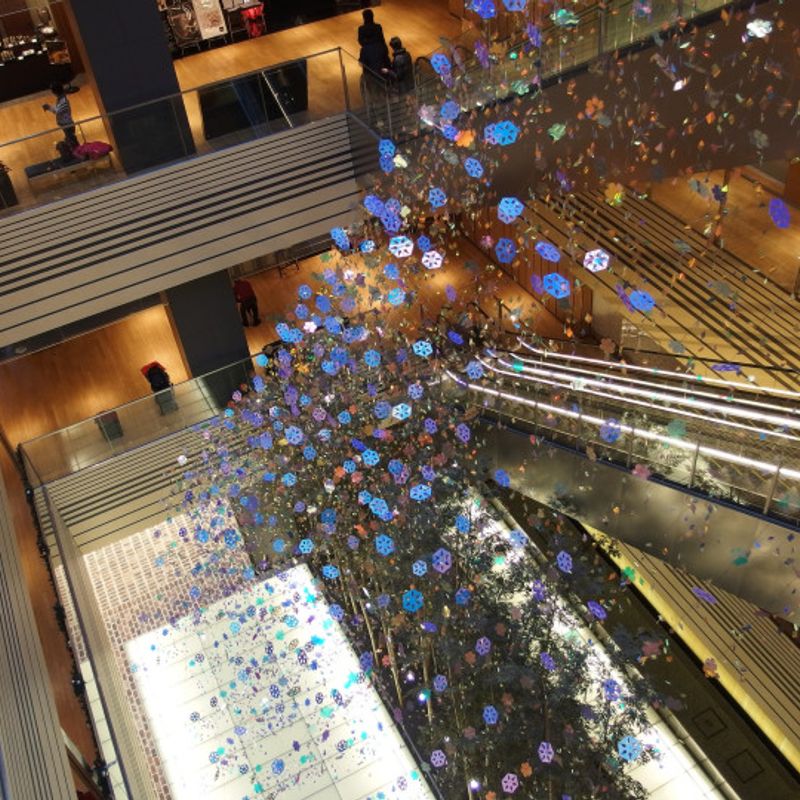 Home to the tallest skyscraper in the capital, Tokyo Midtown could well stake its own claim to being the best place for a date in Tokyo. The main tower is taller, the illuminations just as famous, and the restaurants have romantic garden views. This and more can potentially steal the thunder from Roppongi Hills.
There are no love hotels here


For an area so famous for nightlife and so saturated with hormones, it's always struck this expat as odd that there should be no love hotels here. Maybe I'm just not privy to them (not that it ever comes to that sigh) or perhaps there's some town planning in place to curb any drunken mistakes. Still, given the genuine resource that love hotels are for couples of all types in Japan, their absence in the Roppongi area is surely felt by couples looking to round of a successful date.
To be honest we (or this expat at least) offer these latter points as merely cautionary rather than an all out damning criticism. Roppongi Hills is a great date spot for couples in Tokyo, visiting or resident. Maybe it is the best date spot, maybe it isn't. But it's surely one of them.
What do you think is the best date spot in Japan?
Roppongi Hills on the web: http://www.roppongihills.com.e.nt.hp.transer.com/
Map:
See us on …
Twitter: @City_Cost_Japan
Facebook: @citycostjapan
Image(s)
'Stellar attractions' section: Bopuc Flickr License
'Tokyo Midtown' section: Guilhem Vellut Flickr License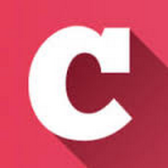 A Q&A and blogging community about life in Japan (plus a load of life-in-Japan stats!). Get your questions answered, share your experience! | Inquiry -> KyodoNewsDigital International Media | Tokyo, Japan | +81 3 6252 6402
---