Dec 7, 2016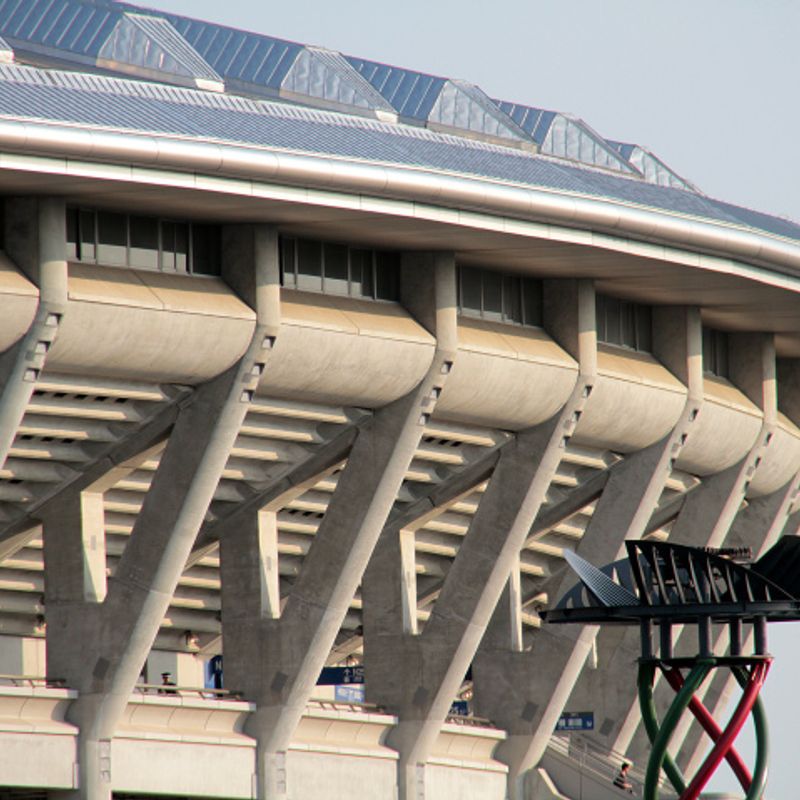 The FIFA Club World Cup kicks off tomorrow in Yokohama where Japan's Kashima Antlers take on Auckland City from New Zealand at the International Stadium Yokohama. Now in it's 13th year, the tournament's opening match will also be its 100th.
What's in a name?
Well, not that of the sport which is being played; football/soccer (although the mention of FIFA will be a clue for most). The FIFA Club World Cup is a gathering of the top teams from the world's football associations; CAF (Africa), AFC (Asia), UEFA (Europe), CONCACAF (North, Central America and Caribbean), OFC (Oceania), and CONMEBOL (South America). In total, seven teams will fight it out for the unofficial title of 'best club football team in the world'. With the exception of Kashima Antlers, all teams are champions of their respective continents. Although Kashima are the current J1 League Champions, they are not the champions of 'Asia'. The AFC Champions League holders are Jeonbuk Hyundai Motors out of the Republic of Korea.
"Japan's history of hosting this tournament goes back to 1980 ... "
This will be the 8th year of Japan hosting the tournament in its current guise. Brazil, Morocco, and United Arab Emirates make up the remaining host nations. However, Japan's history of hosting some form of this tournament goes back to 1980, when car maker Toyota stepped into the organizing of the Intercontinental Cup, what had at times been a bloody, messy, and shambolic meeting of the previous season's best team from South America and that from Europe. From 1980 until 2004, under the name 'Toyota Cup', the two teams took to the field annually for a single match in Japan.
Who's paying attention?
The easy retort here would be, 'Well, football fans.', and to a certain extent that is the case. However, the FIFA Club World Cup (together with its previous guises) has always garnered conflicting opinion, depending on allegiance, geography, and domestic football calendar.
" ... for the football fan in Japan, this is a rare chance to see playing live some of the world's best ... "
Make no mistake though, for the football fan in Japan, this is a rare chance to see playing live some of the world's best. In fact the FIFA Club World Cup perhaps provides the only chance in the calendar year. The big guns from Europe, these days, are too busy courting lucrative shirt sales or fulfilling contractual obligations in America, China, Australia, and South East Asia during the summer off season, with few making the trip to Japan for their warm-up matches. The situation is becoming increasingly exacerbated by an influx in Chinese or Middle Eastern majority ownership of clubs in Europe, particularly England's Premier League.
For expats in Japan, tournaments like this are also a chance to touch base with the homeland. Just like when touring rock stars hit these shores for a string of shows, there's a sense of distances being bridged, and a feeling that one hasn't been forgotten. But while European fans based in Japan will appreciate the chance to cheer on their team up close, they'll have one slightly concerned eye on league tables back home. As will the players, manager, and chairman of the team they support. The FIFA Club World Cup, in this regard, is an inconvenience, and one that takes a lot of tiring air miles to get to. Approaching the critical midway point of domestic seasons, when limbs start to tire and frigid European temperatures put delicate hamstrings to the test, a slog to the other side of the world just before Christmas to play against teams that would love nothing more than to knock (or kick, elbow, and scratch) you off your lofty European perch, isn't ideal prep for a cluster of fixtures back home. Without doubt, the chasing pack is eyeing this up as 'advantage them'. This year's unlucky ones (?) are Spain's Real Madrid, whose star player, Cristiano Ronaldo, is set to feature in this year's tournament. The world's 2nd most expensive player, Gareth Bale (also Real Madrid), will be absent as he recovers from injury.
Ask any European football fan (here or there) who is the current FIFA Club World Cup champion and they'll likely, by default, recall last season's UEFA Champions League Winner. And they'd be right to. The contest to determine the best club football team in the world, nearly always comes down to Europe and South America (except for 2010 when Africa's TP Mazembe Englebert (Yes, that's a real name.) made it to the final against Italy's Internazionale), and 8 times out of 13 has been won by the Europeans. Ask any football fan from Europe who the runners up were, and they'd probably be without a clue (save to say that it was a team from South America).
This sentiment is likely to the ire of South American football fans who, by most accounts, take the FIFA Club World Cup much more seriously. In Brazil especially, the tournament, or rather the final, is seen as a chance to measure themselves against monied European giants who season after season, hoover up all of their best talent.
This year's representative from CONMEBOL, however, will be Atletico Nacional from Medellín, Colombia. 'Atletico' were the team due to play against Brazilian side Chapecoense in the first leg of the final of the Copa Sudamericana. On Nov. 29, en route to the game, Chapecoense lost 19 players and staff in place crash that killed all but 6 of the 77 people on board. According to the FIFA website, 'Atletico' are still scheduled to take part in this year's FIFA Club World Cup, but it will surely be with mixed emotions that they do so.
" ... it would be easy for the cynic to claim that they will be here in Japan to make up the numbers. "
As for the rest of the teams, it would be easy for the cynic to claim that they will be here in Japan to make up the numbers. Maybe one of them slips through the net (TP Mazembe Englebert, 2010), but that ultimately, the main goal of the teams' players is to get far enough in the tournament that they can swap their shirt with one bearing a marquee name. However, without the participation of these teams in these kinds of tournament, one could also postulate that football would move ever closer to a smaller world made up solely of the elite clubs from Europe (albeit largely financed with Asian and American money, and made up of players from all around the globe). In this kind of a world, the chances to see them play in Japan would appear increasingly slim.
As hosts, Japan will be giving plenty of coverage to the FIFA World Club Cup. We will also likely witness examples of the fevered adoration the Japanese are capable of throwing on select names from other parts of the world. Expect plenty of Cristiano Ronaldo updates over the next few days, himself no stranger to promotion on these shores.
As expats in Japan, television coverage of the FIFA World Club Cup is a chance for us to switch on the TV and actually understand something that is happening before us. In fact, one could make a case for the FIFA World Club Cup as having produced one of the most awkward TV moments. Once recalls a year in which a victorious Barcelona were celebrating their tournament victory moments after the final whistle. Doing some of the TV coverage that year was űber football fan and Japanese TV ever-present Akashiya Sanma/ 明石家 さんま (Sanma-san). Before the trophy presentation, production staff managed to coax a reluctant Lionel Messi into the pitch-side studio for an interview with Sanma-san. In the classic manner of foreign star confused by Japanese TV madness, Messi bore the facial expression of a stray puppy as everyone else struggled to contain their excitement. They sat him down, Sanma put a coat around him, and managed about one question before Messi (now looking thoroughly annoyed) got up and walked out. He wanted to be celebrating with his team mates.
It was a moment as awkward as it was symbolic; media and commerce demanding of a product they've invested so much money in making global, forgetting that the core component of said product is essentially a kid who just wants to play football with their mates, and that's all they know how to do. Maybe the same combination of forces are responsible for bringing the FIFA World Club Cup to Japan.
It's sometimes said about football, that of all the unimportant things in the world, it is the most important. This is open for debate, but for all the thuggery, fame, silly money, and corruption in the game, people involved in football, at all levels and in all locations, know when to take stock, put aside rivalries, and come together. After recents events in Colombia, now is that time, and it should no longer be a surprise that Japan is the stage.
FIFA World Club Cup 2016 Teams
| | |
| --- | --- |
| Club América | Mexico City, Mexico |
| Atlético Nacional | Medellín, Colombia |
| Real Madrid, C.F. | Madrid, Spain |
| Mamelodi Sundowns | Pretoria, South Africa |
| Jeonbuk Hyundai | Jeollabuk-do, Republic of Korea |
| Kashima Antlers | Kashima, Japan |
| Auckland City | Auckland, New Zealand |
Matches will be played at two stadia in Japan; Suita City Football Stadium (Suita-shi, Osaka) and International Stadium Yokohama (Kohoku-ku, Yokohama).
Real Madrid and Atlético Nacional will join the tournament at the semi-final stage. Atlético Nacional play their first match on Dec. 14 at the Suita City Football Stadium. Real Madrid will be playing theirs on Dec. 15 in Yokohama. The final is due to be held in Yokohama on Dec 18.
Are you excited about your team coming to Japan for the FIFA Club World Cup?
See us on ...
Twitter: @City_Cost_Japan
Facebook: @citycostjapan
Source:
Image: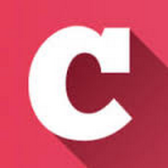 A Q&A and blogging community about life in Japan (plus a load of life-in-Japan stats!). Get your questions answered, share your experience! | Inquiry -> KyodoNewsDigital International Media | Tokyo, Japan | +81 3 6252 6402
---
1 Comment
How about Antlers making to the final?!! Just finished on the TV!