Aug 6, 2016
From its humble hot dog cart origins on the streets of Manhattan, Shake Shake is now preparing to launch its third restaurant in Japan, this autumn, at Tokyo International Forum.
The new style burger joint has already brought its 100% beef burgers, hot dogs, fries and frozen custard to Kita Aoyama and Ebisu. This autumn, Shake Shack will bring their message of Stand For Something Good® to the besuited workers of Yurakucho and Marunouchi.
For Shake Shack, this standing for something good means not only using 'carefully sourced premium ingredients', the philosophy also applies to the design and structure of their restaurants. The latest branch design promises to give diners a sense of the open road (something distinctly lacking in Tokyo). Located on Tokyo International Forum's 1st floor, the new restaurant will also be tailored to fit in with its surrounds, so expect plenty glass, and a criss-cross of supporting beams. Interestingly, the restaurant's tables look set to be made from scrap wood taken from bowling lanes.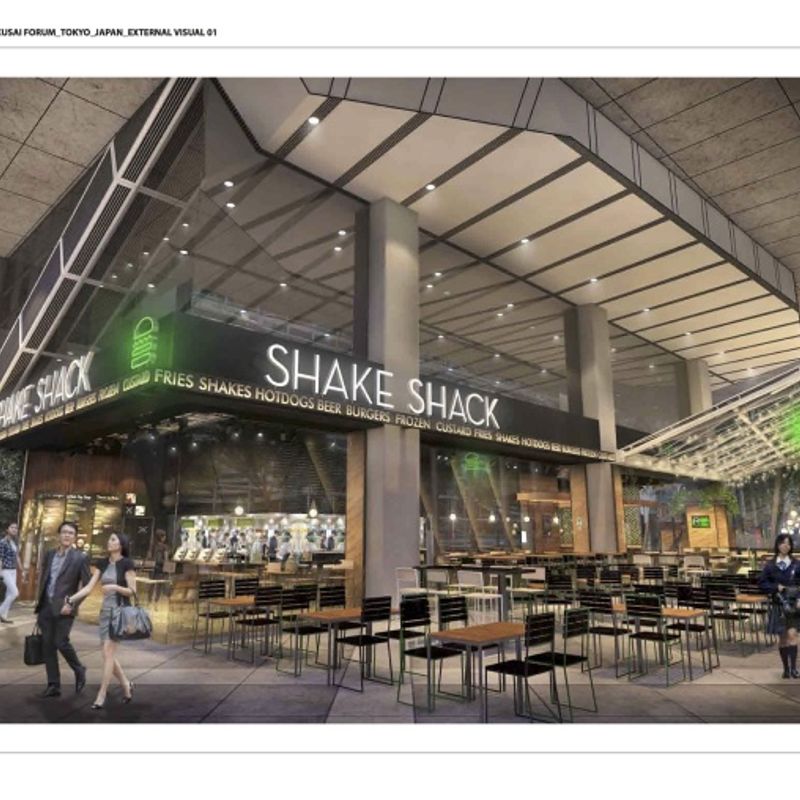 As for the menu, along with Shake Shack stalwarts like ShackBurger® and Shack-cago Dog®, Japan's latest branch will feature a limited (to this branch only) item, Concrete (コンクリート); frozen custard put through a high-speed mix with select toppings, to create an original ice cream.
On Thursday we went to check out a Shake Shack event 'Shack Night' at Tokyo International Forum celebrating the upcoming restaurant, and had ourselves a chance to chow down some hot dogs and fries, washed down with a few ShackMeister® Ales.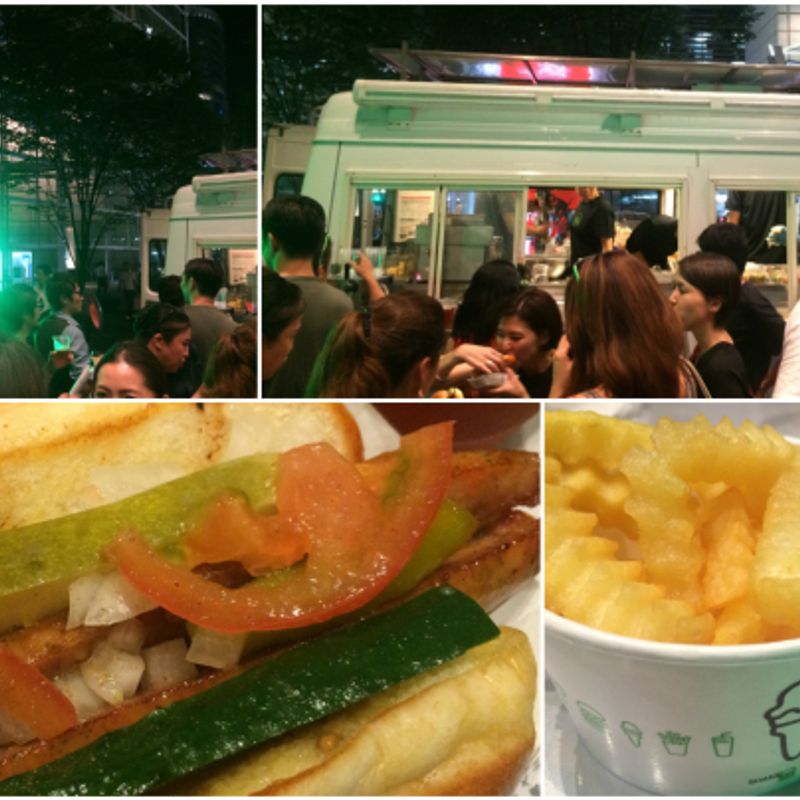 If you can't wait for the new restaurant to open, you'll find Shake Shack in Tokyo at the following locations …
GAIEN
Address: Kitaaoyama 2-1-15, Minato-ku, Tokyo, 107-0061
Hours: 11:00 - 22:00
Tel: 03 6455 5409
EBISU
Ebisu Minami 1-6, Shibuya-ku, Tokyo, 150 - 0022
Hours: 10:00 - 22:30
Tel: 03 5475 8546
Web (Japanese): http://www.shakeshack.jp/
Tokyo International Forum map:
Twitter: City_Cost_Japan
Images provided by サニーサイドアップ (SUNNY SIDE UP, INC.)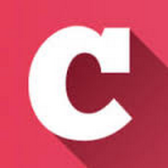 A Q&A and blogging community about life in Japan (plus a load of life-in-Japan stats!). Get your questions answered, share your experience! | Inquiry -> KyodoNewsDigital International Media | Tokyo, Japan | +81 3 6252 6402
---
2 Comments
Headed there this week for the first time...looking forward to it!