Gonna play devil's advocate; it's no wonder the people of Japan aren't having babies, the institute of marriage over here is filled with about as much passion as a Hollywood-star-couple prenup.
First there's the looming uncertainty of whether or not your partner is marrying you out of love, or just because Japanese society sneers at people for not being wed. Then there are the Western imitation wedding dos, with ALTs posing as priests, and 'second' dresses that look like a kid's panto costume. The lucky ones might get a whistle stop honeymoon in Hawaii, and then it's a case of settling into a life where you don't see each other anymore because one of you/both of you are either at work, or on the train to/from work.
Still, at least we're working towards a common goal, right? A shared future, pooling our hard earned resources for that retirement life on Australia's Gold Coast. Err, not quite it seems. Welcome to the world of secret savings in Japan! A covert place where separate halves of a marriage secretly stash away cash without the other knowing. Still, at least we're both at it!
News articles this week have been reporting on the results of a survey conducted by Meiji Yasuda Life Insurance Co., looking into the amounts of currency Japanese wives and husbands have hoarded on the sly. It seems that wives are better at it, but the hubbies are catching up. According to reports, Japanese wives' secret savings are double that of husbands', but are lower than this time last year. The survey covered married men and women from 20 - 79 yrs. Japanese wives' secret savings averages at 1,268,446 yen. And for husbands, 589,058 yen.
The hilarity of all this is that the survey has been published just in time for 'Good Couple Day', this Sunday, November 22nd. Now, most people probably have no idea such a day exists. And with good reason; it's routed in the same sorry waste of imagination that gave us Pocky's day. Very briefly, the Japanese for Nov 22nd contains the same sounds as that for 'good married couple'. As for Pocky's day, it's on Nov. 11th. We'll let you figure it out!
The looming prospect of Good Couple Day begs the question, 'What is a good couple?'. In the married/partner-for-life sense, where this writer is from, it's usually about sharing, telling your partner everything, what's yours is mine, and all that. Oh, and something about love!! In Japan, well I'm no longer sure. Perhaps such thinking is considered naive. Better to have your own resources, after all, as I heard the other day, ⅓ of marriages over here end in divorce. But no. That's too cynical. Having your own individual savings is rooted in good common sense, right? Then why the need for secrecy?!
How does the idea of secret savings sit with you? A terrible lie or simply good sense? We want to hear your thoughts. Leave your comments below.
Survey report (Japanese)
News source: Japan Times
If you want to save money in Japan, for whatever purpose, you've come to the right place. Here at City-Cost we've got a load of content to help you budget your life in Japan.
How about getting started with these …
Moving to Japan. How Much Money Do I Need?
Moving to a New Apartment - Part Two
Easy Ways To Save Money In Japan … Or Lose It!
See us on Twitter: @City_Cost_Japan. And Facebook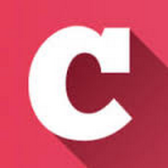 A Q&A and blogging community about life in Japan (plus a load of life-in-Japan stats!). Get your questions answered, share your experience! Twitter : @city_cost_japan | Inquiry -> KyodoNewsDigital International Media | Tokyo, Japan | +81 3 6252 6402