Mar 4, 2016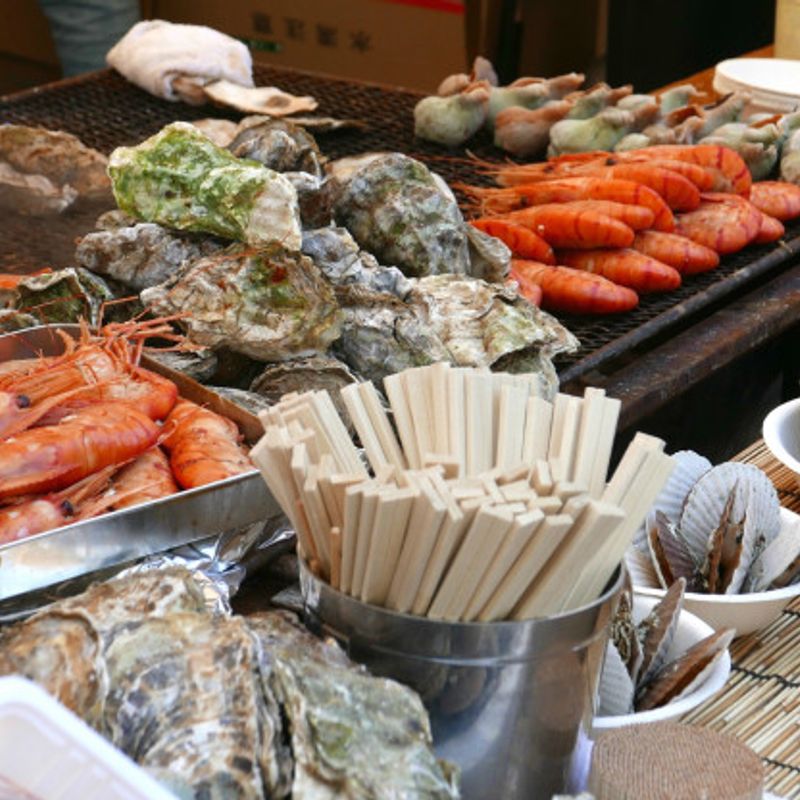 We've just come back from the Japan Fisherman's Festival which is taking place right now in Tokyo's Hibiya Park.

The fish fest kicked off yesterday afternoon (March 3) and runs until Sunday (March 6).

It does what it says on the tin really; this is all about the promotion of regional seafood food cuisine, with a gathering of seafood proprietors, exhibitionists, sponsors, and a handful of Japan's top chefs all plugging their wares to a hungry public.

Hibiya Park is as grand a setting as any really, accordingly the vibe of the festival is a little more well-to-do than say The Tokyo Ramen Show. A sound system eases out a noodly jazz soundtrack to accompany your food.

If you've been to any popular food-themed festival in Japan before, you'll not be surprised to see the queues here. They start at the park entrance on Hibiya Dori (next to the koban) where people wait in line to get wristbands (500 yen). Here too, you buy your 'meal' tickets. They come in sheets of five 100 yen tickets. The lady who served us said most festival goers were buying 2,000 - 3,000 yen's worth. This sounded excessive but we went with it.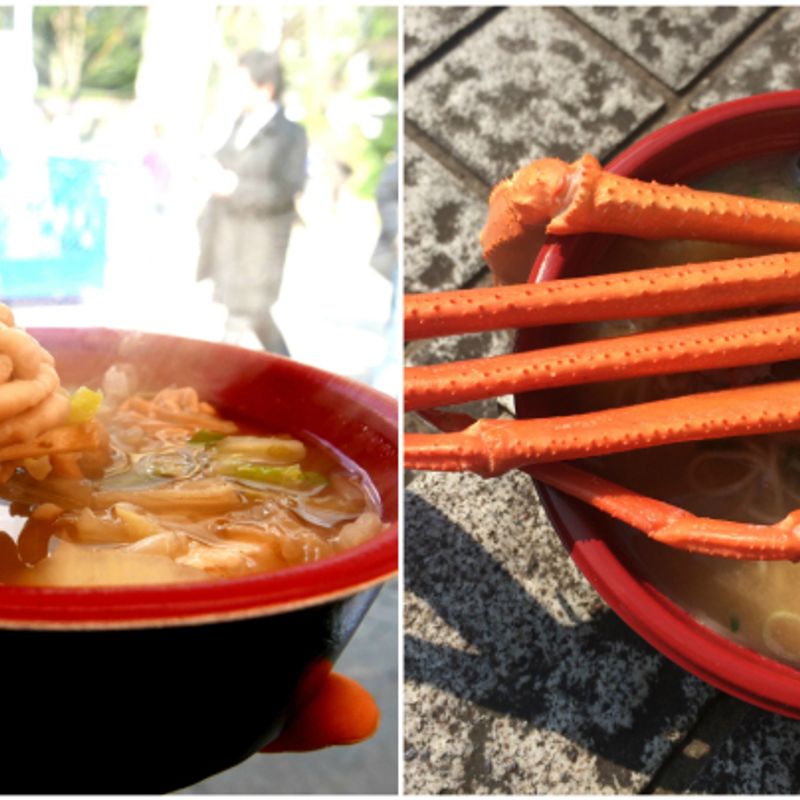 You can enter without buying a wrist band. In fact, at no point was mine checked, so I'm not really sure what the point of them is. Still, if you buy one you get a free ticket for the Fish-1 Grand Prix contest held on Sunday. And a free bowl of soup. Don't get excited about the latter though!

Japan Fisherman Festival's food stalls surround the pleasant pond/fountain in the center of Hibiya Park. Take time to have a browse and see what's on offer (if you can peek through the gaps in the crowds). You'll find giant bubbling bowls of soup, crates of oysters and crab, oversized bottles of sake, the requisite industrial hot plates of yakisoba, and of course, beer. All in, there are 39 stalls. Hands can get a bit sticky and fishy here, but washing facilities are easily accessible.

There's little in the way of English-language information at the festival, but with all the ingredients/dishes out in the open it's easy enough to point at what you want. This festival goer started off with some crab ramen (900 yen), with legs hanging over the bowl in a ghoulish fashion. Still, as I walked around trying to find a place to sit and eat before my fingers burned off, the dish drew plenty of hungry stares as well as the odd comment. There are tables and chairs around but it was hard to find empty spaces near the stalls. A lot of people end up perched on walls, guardrails, and steps.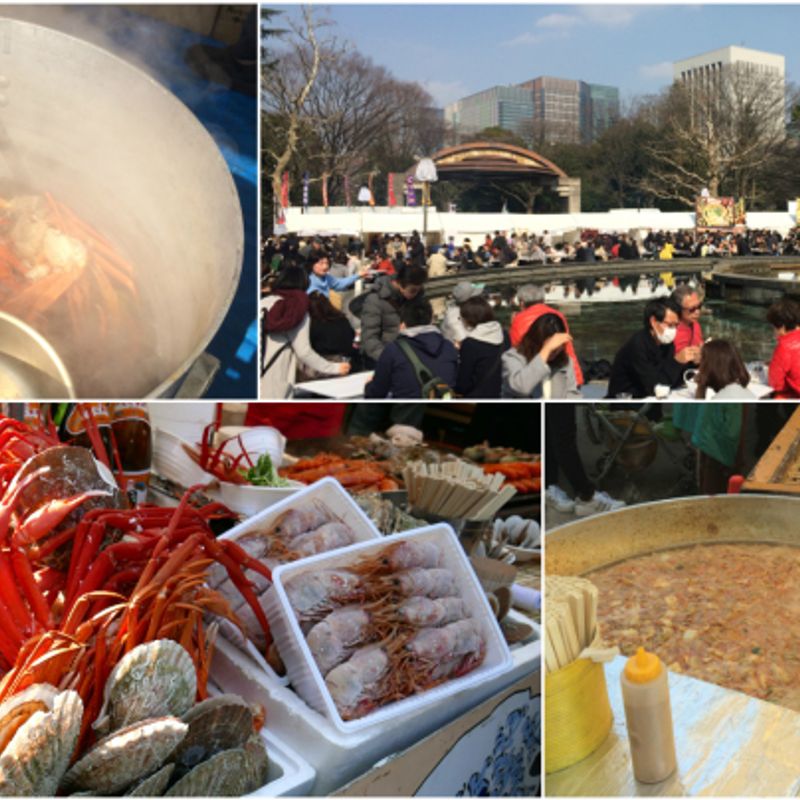 The south(ish) side of the pond is where the luxury grub is. You know this because signage is written in gold, and the people behind the counter look spiffy in crisp-white uniform. Here I tried out a bowl of Hokkaido salmon and daikon. At 500 yen it proved better value than the crab plus the queues were all but nonexistent. Value was added to the dish when I hooked up with the rest of my party to find them eating some sort of stew with fish sperm in it.
Prices for at the Fisherman's Festival start at 300 yen. Expect to pay around 700 yen for a basic ramen. Dishes at the posher stalls went up to the 2,000 yen mark. When we entered we bought 2,500 yen's worth of tickets. This was too much. You can get refunds near the festival entrance.
A separate section at the southern end of the festival site will host the Fish-1 Gran Prix on Sunday, where the best dishes/products will be chosen.
Times / Dates
The festival runs until Sunday March 6
Thurs Match 3rd: 16:00〜21:00
Fri March 4th: 11:00~21:00
Sat March 5th: 10:00~21:00
Sun March 6th: 10:00~18:00
Entrance: 500 yen
Website (Japanese only)
If you've been to the Japan Fisherman's Festival or any other food based fest anywhere in Japan recently, share your experiences with the community.
Twitter: City_Cost_Japan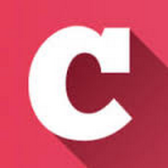 A Q&A and blogging community about life in Japan (plus a load of life-in-Japan stats!). Get your questions answered, share your experience! | Inquiry -> KyodoNewsDigital International Media | Tokyo, Japan | +81 3 6252 6402
---