Dec 21, 2015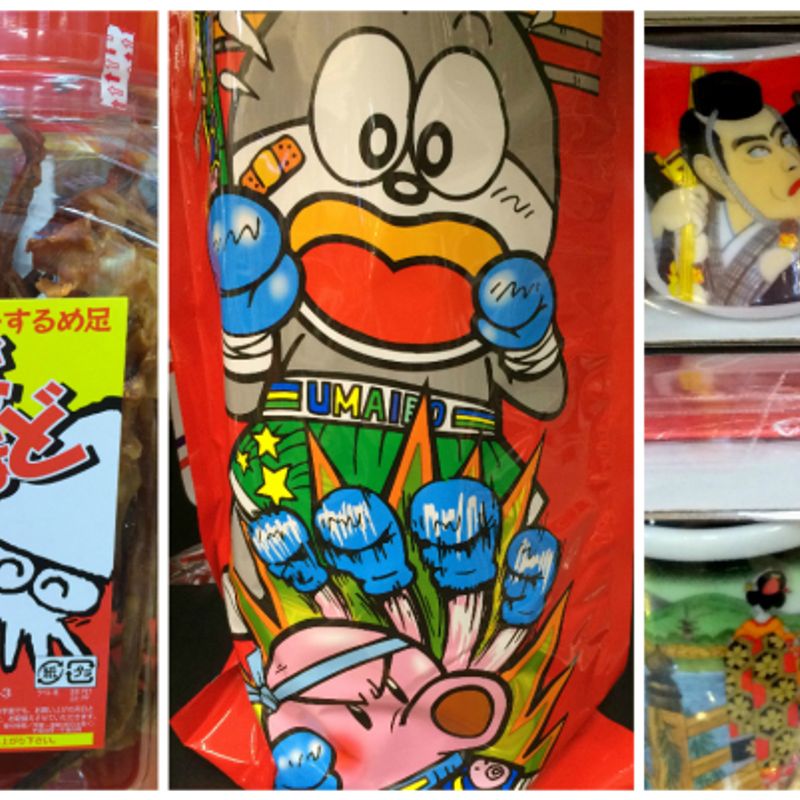 In true Christmas shopping fashion, we've left this post to the last minute. Afterall, what would Christmas be without breaking into a cold sweat at the prospect of not finishing your shopping in time.
There are no Christmas parties in corporate Japan. At least not of the get drunk, snog a work colleague, and make a photocopy of your bum kind. It follows then that there are no Secret Santas. There are however, bōnenkai / 忘年会 (end of year drink-ups) and bingo. Bingo, where everyone buys a present, puts it discreetly at the front of the room, and tries not to look embarrassed when a winner picks out their gift. Secret Santa with numbers, if you will.
So the challenge - a 1,000 yen Secret Santa (absolutely no more, exc. tax), gender neutral, not so stupid/racy as to put your job at risk, and a single item. Where to go? Well, a whole bunch of places. However, we're pressed for time, and need this done under one roof. We chose Don Quijote!
Here's what we came up with … (all prices without tax).
Food/drink related
Above image; left to right
Oversized plastic tub of spicy, chewy squid. 950 yen. Everyone loves squid in Japan, don't they?!
Bumper pack of Doraemon themed umaibō. Umaibō - 'delicious stick'. Actually, puffed corn snacks, usually tubular in form. Űber popular in Japan. 760 yen. Yes, a little on the cheap side!
Shot glass set (5 pieces). This one was all me. I think my foreignness got the better of me here. I was drawn in by the 'Japanese' imagery. In hindsight, it might be like someone buying me a mug with the Union Jack on it! Anyway, 5 pieces for 940 yen. Laughing!
Practical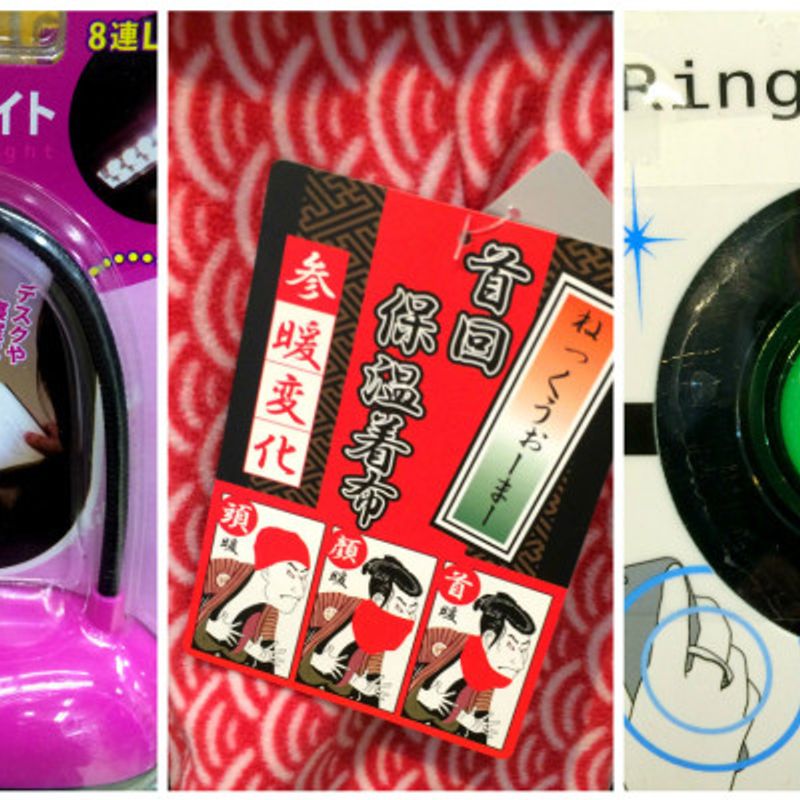 Above image; left to right …
OK, so this is super dull, but surely a safe bet for a neutral Secret Santa - An LEDプチデスクライト / puchi (small) desk light. 934 yen. Light em up!
Three-way neck warmer. Well, it's winter and that either equals warm socks or some sort of scarf. We couldn't find any socks to fit the price, and the pictures on the label made us chuckle! 990 yen.
スマホリンクホルダー / smartphone ring holder. Now, who doesn't need one of these?! To be honest, we didn't know they existed but they do come in some cool designs and can be used as a stand. Plus, all other smartphone accessories were beyond the budget. 980 yen.
Something fun (?)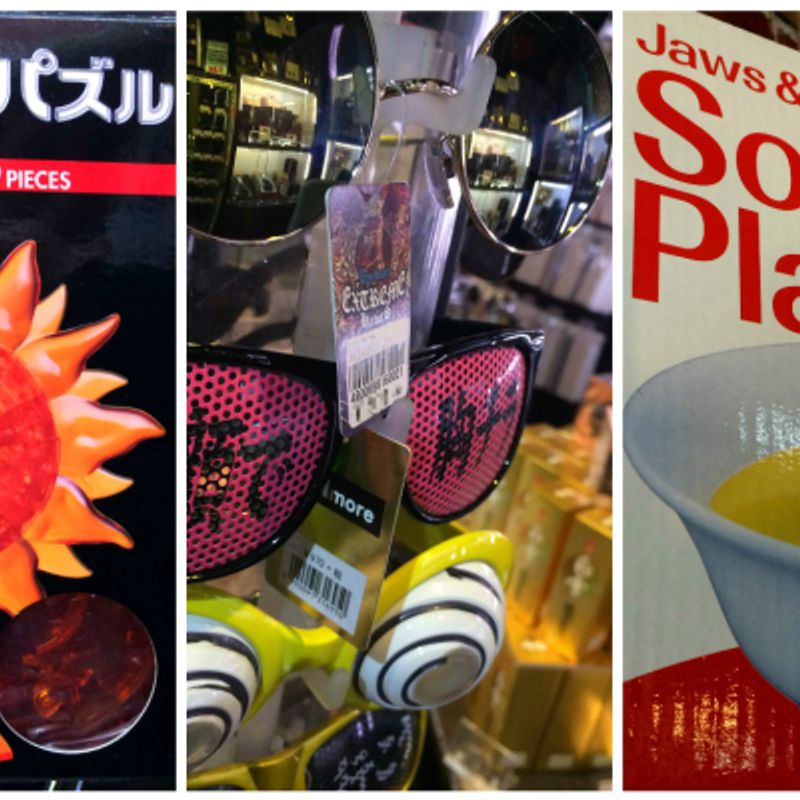 Above image; left to right …
Using the word 'fun' very loosely, or broadly, here.
クリスタルパズル / crystal puzzle. Actually, they're plastic, and they're quite horrific. Still, they do have some cute character versions that are always a safe bet in Japan. Plus, it's Christmas, a time for family games and puzzles. Get in the spirit people! 980 yen.
Novelty shades. We thought these were quite funny/cool. Just hope that colleague of yours who likes to get drunk at summer beach parties picks them out! There are more sensible styles for the same price. 970 yen.
Jaws & Nessie Soup Plate. Everyone knows Jaws. Everyone knows Nessie. Everyone wants a plastic shark's fin poking out of their soup, don't they? Well, we do. 990 yen.
Think you could do better? We don't doubt it!!!
Are you doing any Secret Santas? Where would you go shopping for a 1,000 yen Secret Santa in Japan? Don Quijote? And, dare we ask, would you be pleased to get anything from our list?
We really want to hear from you. Tell us about your Secret Santa experiences below.
Twitter: City_Cost_Japan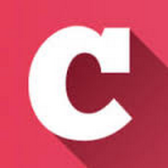 A Q&A and blogging community about life in Japan (plus a load of life-in-Japan stats!). Get your questions answered, share your experience! | Inquiry -> KyodoNewsDigital International Media | Tokyo, Japan | +81 3 6252 6402
---