Jul 25, 2017
There are myriad lists out there in the ether documenting the most popular temples, shrines and other attractions in Kyoto. Whatever the order or rank however, it's likely that any list of 10 Kyoto attractions will feature the usual suspects with perhaps one or two curve balls thrown in. This is the case with the list that we referenced in order to put together this post about how much it costs visitors to enter these top spots. We went with that produced by Japan online travel booking site "Jalan" (じゃらん) - it's local, widely read, and the list is based on user rating. Anyway, we could have used another list or just given it our best guess. The point here is about how much Kyoto's marquee attractions cost to get in. We also look at how much they cost to get from the major travel hub of JR Kyoto Station. While we understand that travellers will not be going back and forth between this station and each site, the aim to give some background as to the potential travel expenses. We look at Kyoto travel passes at the bottom of the post.




1: Fushimi Inari-taisha (伏見稲荷大社)

The name might be a bit of a tongue twister which may not immediately spring to mind any images but chances are, if you've been anywhere near sniffing distance of Japan, you'll have seen images of this shrine located in Inari in Fushimi-ku, Kyoto. Fushimi Inari-taisha is the one with all those blood orange torii gates that create a kind of tunnel effect along mountain trails that sprout from the shrine's main buildings.
Entrance: Fushimi Inari-taisha has an English-language website that makes no mention of an entrance fee. Maybe this is because there isn't one, although you'd think that this would come up in the "frequently asked questions". It doesn't. Anyway, it's free to enter (apparently).
Cost from JR Kyoto Station to Fushimi Inari-taisha: 140 yen (Nearest station, JR Inari)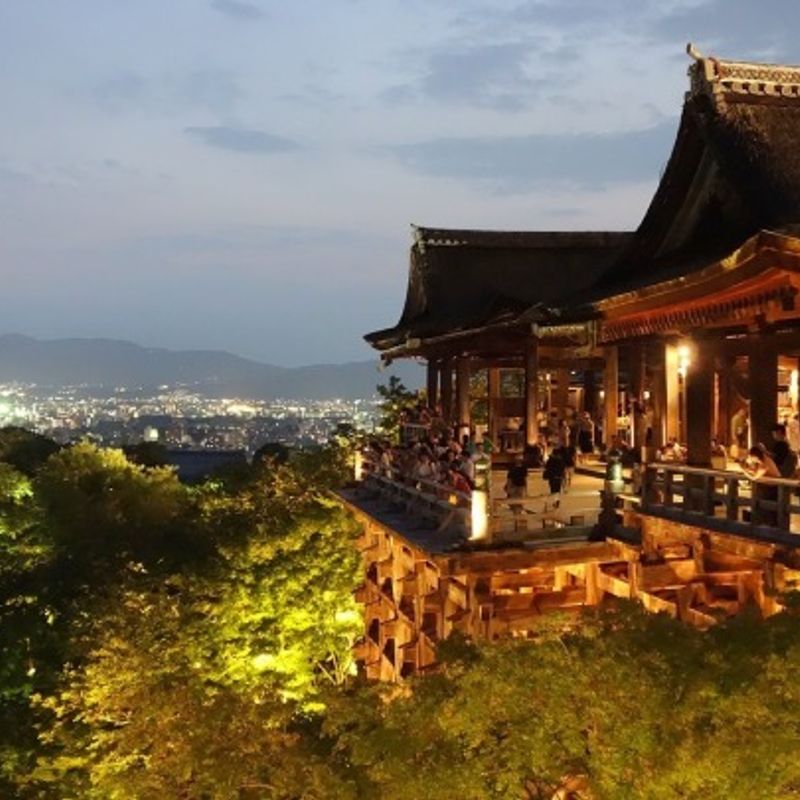 2: Kiyomizudera Temple (清水寺)
A UNESCO World Heritage site and probably the most famous ancient landmark / structure in Japan, oversized Kiyomizudera could well be the very definition of a tourist magnet. Where other marquee attractions might have a street or two that base their economy on visitors to the attraction, Kiyomizudera almost has a whole district of a major city leading the foot traffic to its entrance (while tempting them out of their coffers along the way). It is worth all the hype? No. It's crowded almost at all times, a situation not helped by the temple being a default stop on school tips coming in from parts north and east. Still, as part of an afternoon taking in the attractions nearby, Kyomizudera often serves as the full stop with its fairly decent city views. That Kiyomizudera features on a list of the 10 most popular attractions in Kyoto is just about as sure as anything could be.
Entrance: Kiyomizudera has a very spiffy website (in English) which does just about everything other than tell you how much it costs to enter. It's 400 yen.
Cost from JR Kyoto Station to Kiyomizudera: 230 yen (bus) OR 270 yen by train (nearest station, Kiyomizu-Gojo - Kiyomizudera is around a 20-min walk from the station)
*NB: The main hall of Kyomizudera (the really famous bit) is currently groaning under a scaffold straightjacket as it undergoes renovation scheduled for completion in March 2020.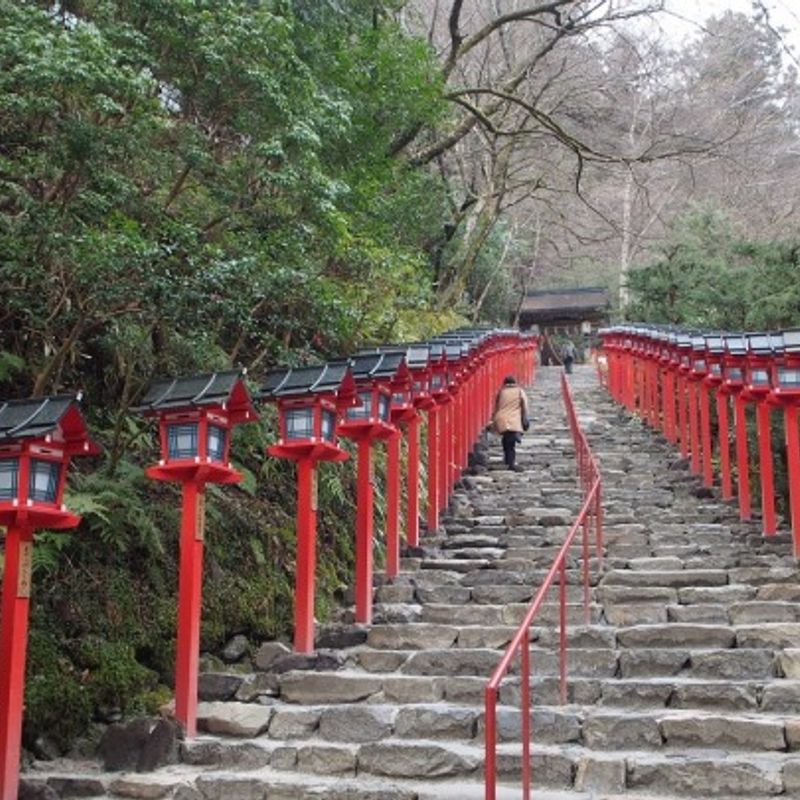 3: Kifune Shrine (貴船神社)
Kifune Shrine is not to be confused with Kibune the small town in which the shrine can be found (the town, in fact, developed due to the presence of the shrine). You'll find Kibune in a wooded valley north of Kyoto City (it takes around 30 mins to get here by train). Kifune Shrine is perhaps most famous for it lamp-lit stone steps that lead to the main building. However, that it has made it to No. 3 on a list of Kyoto's most popular attractions will probably come as a surprise. Not that this is really the point of this post, but by way of explaining Kifune Shrine's popularity it ranked high on Jalan for all types of visitor (with kids, couples, groups of friends, the elderly, and solo travellers). A splendid setting that provides escape from the city might also be among popularity factors.
The Kifune Shrine website is Japanese only.
Entrance: Free
Cost from JR Kyoto Station to Kibune: ~ 900 yen (nearest station, Kibuneguchi - the shrine is a good 20-min walk from the station, alternatively you could take a 160-yen bus)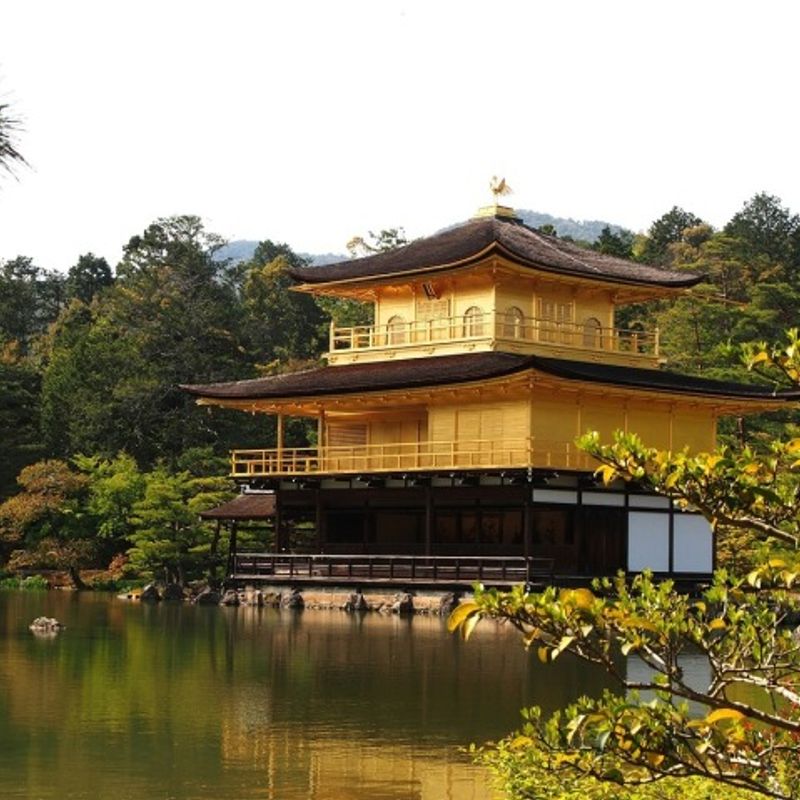 4: Kinkaku-ji (金閣寺) (Officially Rokuon-ji / 鹿苑寺)
This expat is pretty gobsmacked to see iconic Kinkaku-ji only coming in at No. 4. This is the one that's coated in gold after all, and has always been assumed, by me at least, to be one of the most popular attractions in all of Japan. (Maybe it's deemed a bit too "showy".) Still, who cares what rank it is really, Kinkaku-ji surely qualifies as one of the "must see" attractions in Kyoto.
The Kinkaku-ji site is actually not that big, and there's little to see here other than the "Temple of the Golden Pavilion" itself (which can only be viewed from a distance). Still, it is a stunner and the short walking course that encircles the temple and the pond within which it sits is thoroughly civilised (and delightfully hassle-free despite the temple's actual popularity).
Kinkaku-ji doesn't have a website (That seems like an absurd statement.), rather it is included as a section on the website for Shokokuji (諸国寺) the head of a group of temples of which Kinkaku-ji belongs.
Entrance: 400 yen
Cost from Kyoto Station: 230 yen (Kyoto City Bus)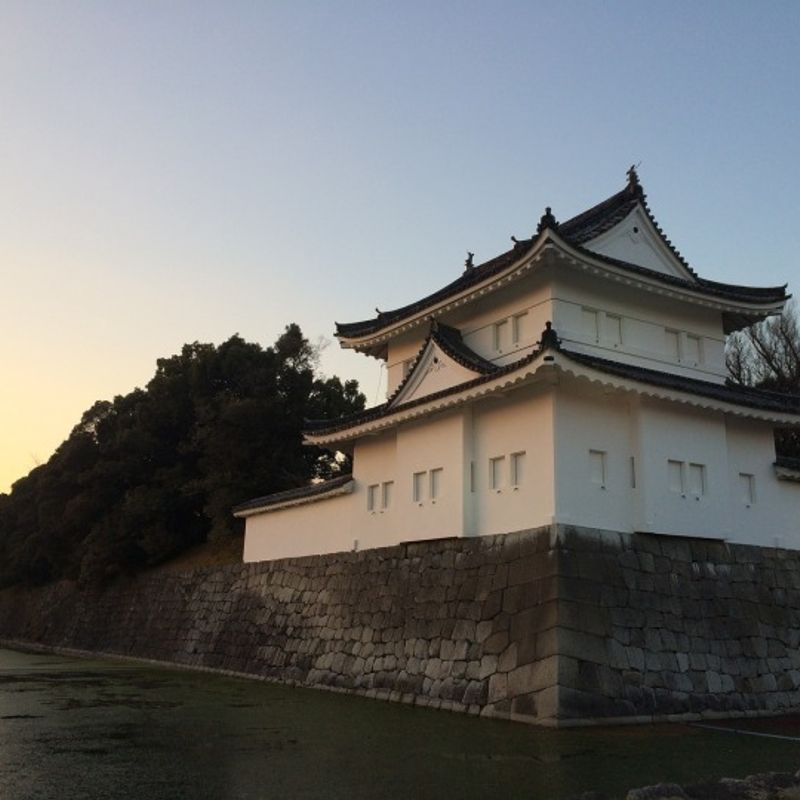 5: Nijō Castle (二条城)
The first thing you notice about Kyoto's Nijō Castle is that it doesn't really appear as a castle. It isn't particularly overbearing or instilling of awe and fear and isn't nearly as visually impressive as a fortification as, say, Himeji Castle. However Nijō Castle is a UNESCO World Heritage site for good reason and there is much to explore in the castle's grounds including splendid gates, gardens and the beautiful flourishes that adorn parts of the Ninomaru Palace (survived in its original form, too often a rarity in Japan).
Nijō Castle has an English-language website.
Entrance: 600 yen
Cost from JR Kyoto Station to Nijō Castle: 260 yen (nearest station, Nijojomae)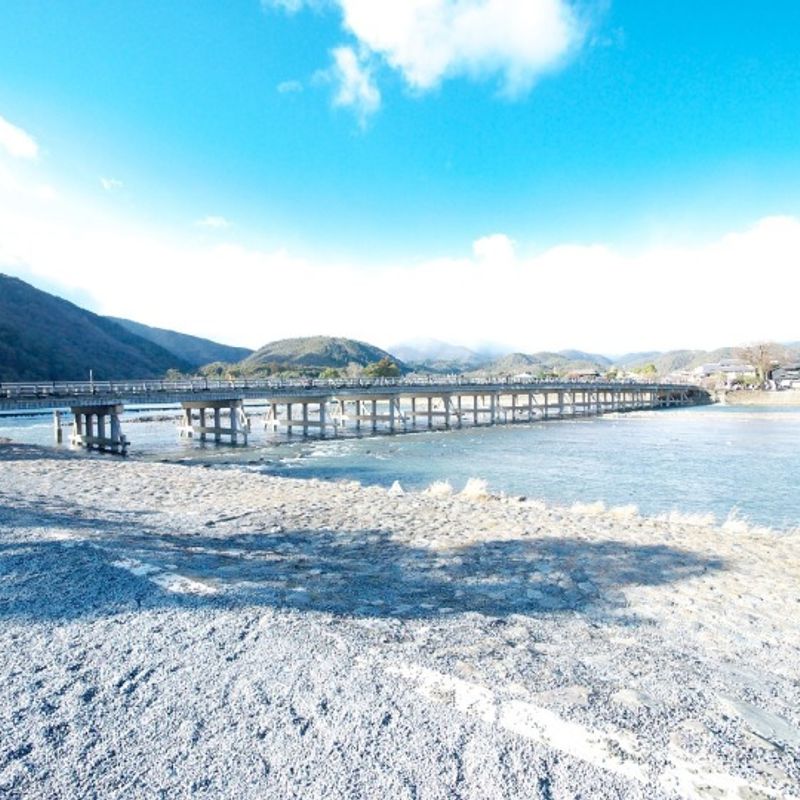 6: Togetsukyō Bridge (渡月橋)
Actually the Togetsukyō Bridge in Arashiyama came in at No. 7 on the Japan ranking. No. 6 was Amanohashidate (天橋立), the forested sandbar that ranks as one of the three most impressive sights in Japan, which we felt really goes beyond the limits of what we would consider to be "Kyoto" for the purposes of this post.
Arashiyama on the western outskirts of Kyoto the city is one of the most popular Kyoto destinations outside of the downtown districts. Togetsukyō Bridge is an Arashiyama photo op mainstay and a symbol of the area. The bridge straddles the Katsura River and with its forested mountain backdrop is the center piece of photos worthy of a coffee table book when the autumn leaves are on fire (not literally). To add to the dreamy Oriental nature of it all, Togetsukyō means "Moon Crossing Bridge".
Entrance: Togetsukyō Bridge isn't a major crossing for vehicles so there's no "toll" to cross it. Free
Cost from JR Kyoto Station to Arashiyama: A couple of train routes are available for between 430 - 460 yen (nearest station, Arashiyama)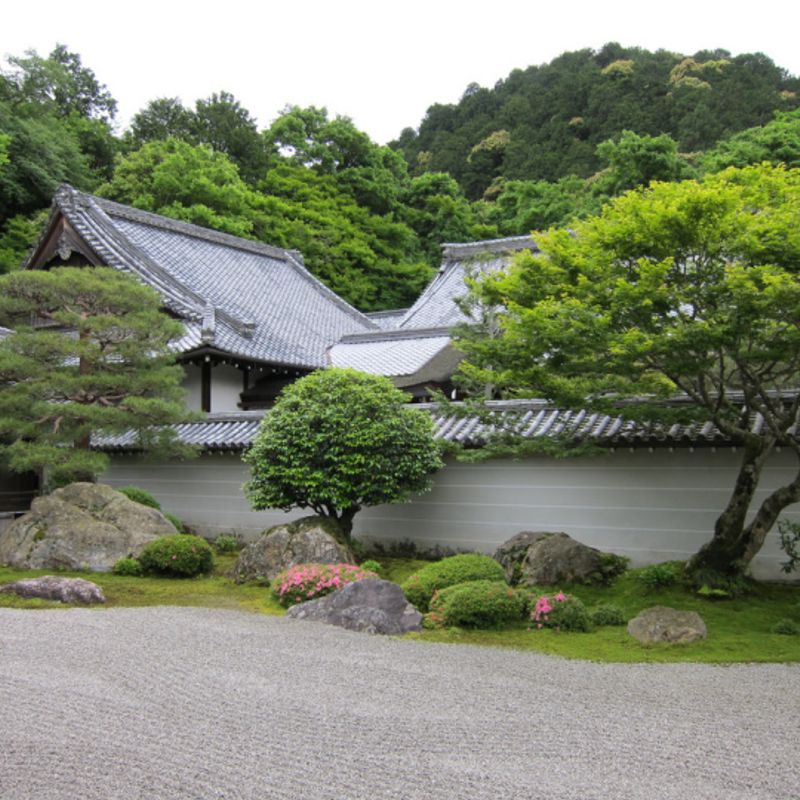 7: Nanzen-ji (南禅寺)
If I might be so bold, Nanzen-ji is something of a personal Kyoto favorite. Despite being on a list of the most popular attractions in Kyoto, Nanzen-ji somehow escapes the crowds that descend on some of Kyoto's more marquee attractions. Big and bold, but serene and at peace like a temple should be, Nanzen-ji and the area around it are a delight to explore and make for one of the top things to do in Kyoto. No "explore" sounds a bit too active and aggressive (this is one of the most important Zen temples in Japan, after all). "Wander" might be the most appropriate term.
Up in the Higashiyama foothills hills east of Kyoto, part of the joy of being at this temple is basking in the solace while acutely aware of the chaos going on below.
You can access the Nanzen-ji website in English.
Entrance: Reflecting of its size, Nanzen-ji is a complex that serves up a number of different parts:
Sanmon Gate: 500 yen
Nanzenin: 300 yen
Tenjuan Temple: 400 yen
Konchi-in Temple: 400 yen
Hojo: 500 yen
Total: 2,100 yen
Cost from JR Kyoto Station to Nanzen-ji: 260 yen (nearest station, Keage)

8: Shimogamo Shrine (下鴨神社)
Along with Kamigamo Shrine, Shimogamo Shrine just north of downtown Kyoto is a UNESCO World Heritage site and one of the city's most elderly shrines. The pair are collectively referred to as the Kamo Shrines.
While still in an urban area Shimogamo Shrine does a good job of shutting out the city being as it is at the confluence of two rivers - the Takano and the Kamo, and surrounded by a small forest almost as ancient as the shrine itself.
Dating back some 2000 years, if you want to see something really old (but still active) in Japan, Shimogamo Shrine is a good spot. Excavation of the surrounding forest brought to light pieces that date back to as potentially early as 4 B.C.
Shimogamo Shrine has an English-language website.
Entrance: Free
Cost from JR Kyoto Station to Shimogamo Shrine: 470 yen (nearest station, Demachiyanagi - the shrine is around 15 mins walk from the station)
9: Byōdō-in (平等院)
Anyone who's paid even the scantest attention to Japanese money will recognise Byōdō-in's (Byodoin) Phoenix Hall as being emblazoned on the 10 yen coin. Even if this temple hadn't been bestowed such an honor the distinctive outline of this part of the temple complex would still leave a lasting impression with its precise curves and acute points. It might be disappointing to learn though that Byōdō-in was first built as a cozy getaway for a 10th century politician. Still, the fact that the Phoenix Hall still stands in its original form makes this site one of great historical significance.
The official Byōdō-in website is available in English.
Entrance: 600 yen
Cost from JR Kyoto Station to Byōdō-in: 240 yen (nearest station, Uji - Byōdō-in is about 10 mins on foot from the station)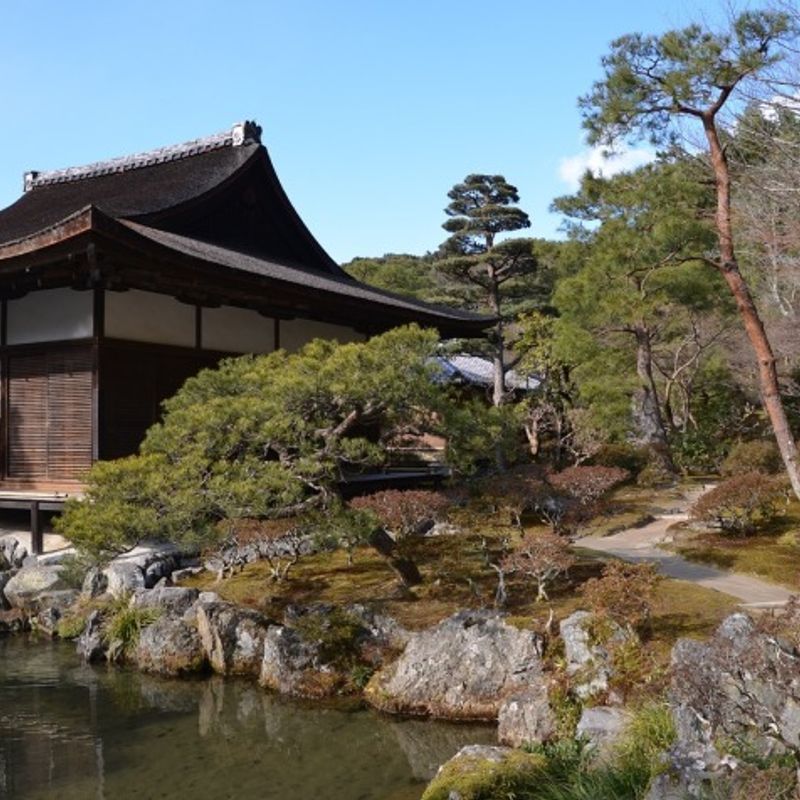 10: Ginkaku-ji (銀閣寺) (Officially Jishō-ji / 慈照寺)
Kyoto's "Temple of the Silver Pavilion" might, given its name, seem like a lower-rank Kinkaku-ji. Still, the location looks like a fine one for a retirement villa which was Ginkaku-ji's original incarnation. The main building is rather petite (although no less striking) but there are other structures to enjoy in the grounds as well as some gardens that would be hard pressed to be more Japanese. A short, circular walking course takes in pretty much everything the site has to offer. Brand value and links to the Philosopher's Path (哲学の道 Tetsugaku-no-michi) can mean heavy crowds at Ginkaku-ji.
Despite its name, Ginkaku-ji has never actually been coated in silver.
Like Kinkaku-ji, Ginkaku-ji is included as a section on the website for Shokokuji (諸国寺) the head of a group of temples of which it belongs.
Entrance: 500 yen
Cost from JR Kyoto Station to Ginkaku-ji: 230 yen (bus - the temple is a fair walk from any train station)
How much does it cost to visit Kyoto's most popular temples, shrines and other attractions?
The total entrance costs for the above list of the "10 most popular attractions in Kyoto" comes out as 4,600 yen. On reflection, this doesn't seem too bad. 4,600 yen seems to this expat to cover quite a lot. Before we get too carried away though, let's remind ourselves that Kyoto is home to some 2,000 temples and shrines not to mention all the galleries, museums and performances that can be enjoyed here. No, for the Kyoto traveller costs can quickly become exorbitant.
The Kyoto attractions listed above might be covered in a very busy couple of days if a traveller is motivated enough. For this expat though, with all the eating, drinking and other travel distractions, four days sounds like a much more sensible trip period.
We haven't totalled up the travel costs from JR Kyoto Station to all the attractions above as this wouldn't really make much sense. To cover all of the sites on the list it would seem sensible to take up the option of a Kyoto travel pass rather than pay for things individually. OK, so let's total up those travel costs after all - 3,420 yen (all for one way journeys). With the "Kyoto Sightseeing One Day Pass" adults can travel on Kyoto City Buses, Kyoto Subway Lines and some Kyoto Bus buses for 1,200 yen on a given date / day (not a 24-hour period). Two days is 2,000 yen. Now this pass would seem to make pretty good sense but it's important to note that it doesn't cover JR lines. In fact, we couldn't find a pass covering these lines other than the Japan Rail Pass. Bus-only passes are available at 500 yen. Rather than cost efficiency though, where these bus passes come into their own is in taking away the uncertainty of how and when to pay for the buses in Japan that put many foreigners off using them.
What would be on your list of 10 recommended attractions in Kyoto? How much do they cost to enter? What kind of budget would you set for a sightseeing trip to the city? Let us know in the comments?
Kyoto access ...
How Much Does it Cost to Travel From Tokyo to Kyoto?
How Much Does it Cost to Travel From Osaka to Kyoto?
Getting To and From Kansai International Airport: Costs to / from Osaka, Kyoto, Nara
See us on ...
Twitter: @citycostjapan
Facebook: @citycostjapan
Images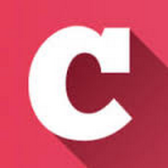 A Q&A and blogging community about life in Japan (plus a load of life-in-Japan stats!). Get your questions answered, share your experience! | Inquiry -> KyodoNewsDigital International Media | Tokyo, Japan | +81 3 6252 6402
---