Apr 26, 2016
A new limited-time-only coffee shop opens tomorrow (April 27, 2016) in Omotesando, Tokyo, marking the 50th Anniversary year of The Beatles concerts at Tokyo's storied Nippon Budokan venue.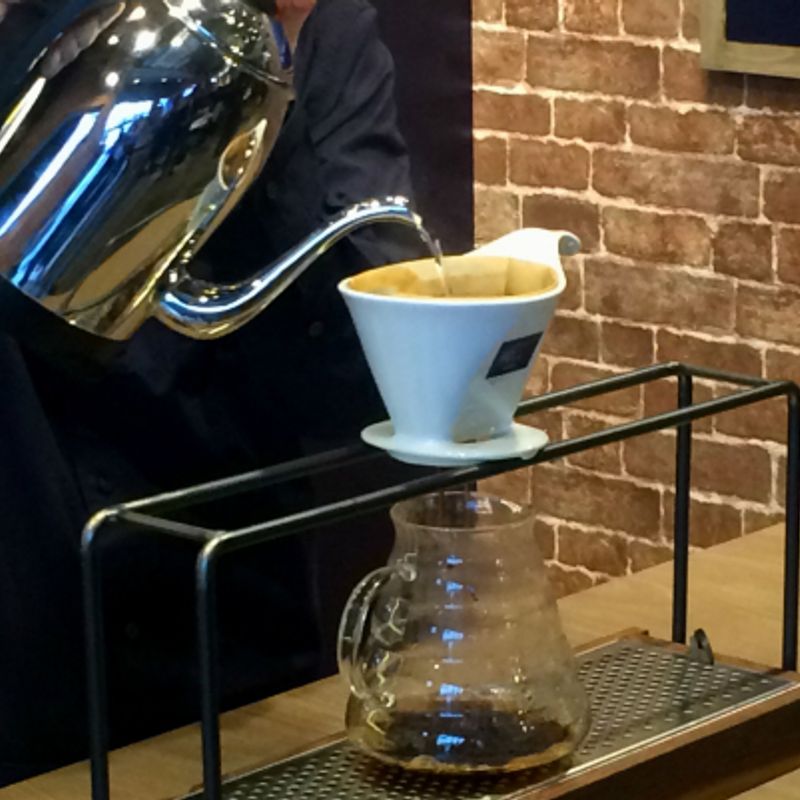 THE SESSIONS CAFE / ザ セッションズ カフェ
This concept cafe comes to us by way of a collaboration between AGF MAXIM coffee (themselves celebrating the 10th anniversary of their ちょっと贅沢な珈琲店 / 'little luxury coffee shop' series), and American restaurant ZipZap. The two have brought together the themes of coffee and music, in a sophisticated space off of Omotesando's main drag. The music, needless to say, is provided by The Beatles.

The Sessions Cafe will be open until July 1st, leading up nicely to the Japanese leg of THE SESSIONS Tour, a live restaging of The Beatles at Abbey Road Studios, at Nippon Budokan.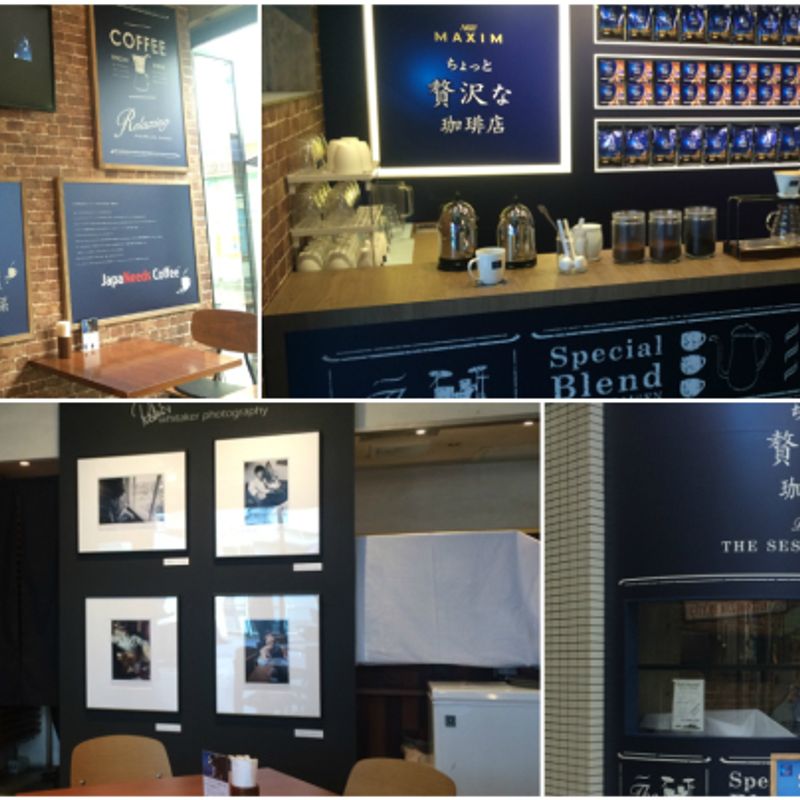 The cafe is an earthy, understated space of rich blues, and browns combining with bare brick walls, reflecting its 'adult' target customer. Seating is also available outside for those that want to see, or be seen by, the foot traffic. One corner of the small(ish) space plays host to an exhibit of photographs of the famous five in Japan, taken by British photographer and friend of John Lennon, Robert Whitaker. If my Japanese is correct, this is the first time for these stills to be seen in public (they'll be moved to a 'planned' exhibit once the cafe closes). There are ten in all.
The menu at THE SESSIONS CAFE continues the theme of sophistication and The Beatles. Three coffees are on offer (500 yen hot/ice); Yesterday (nostalgic), Something (a balance of mellow and acidic), I Feel Fine (fruity, fresh). All coffees here are hand dripped by a specialist. Food comes in the form of cake (1,000 yen); Strawberry Fields Forever (err, strawberry) and Yellow Submarine (mango). Coffee + cake sets are available.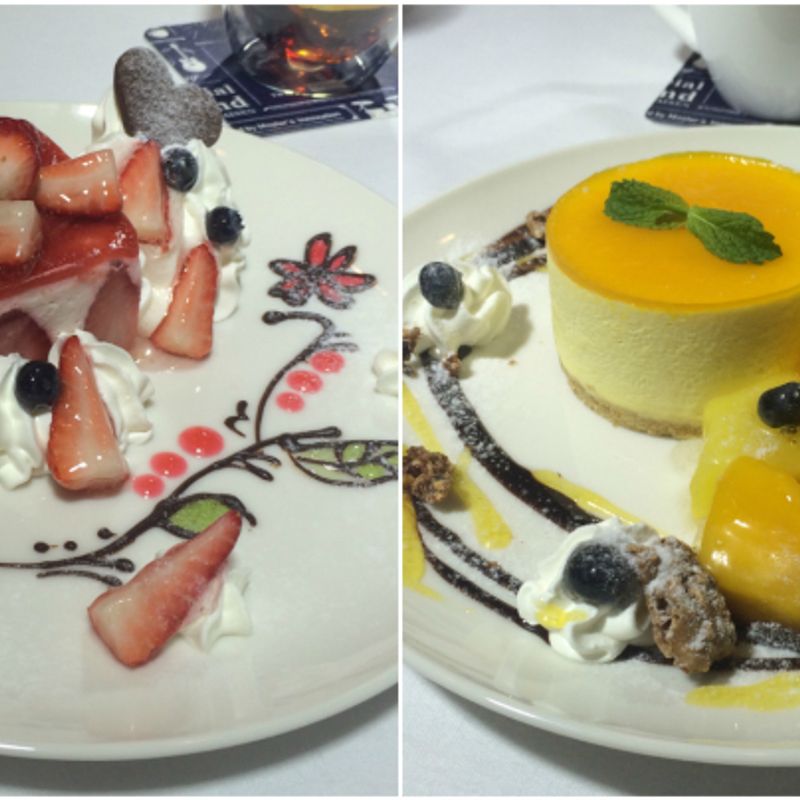 Despite the cross promotions and combined themes, THE SESSIONS CAFE looks to be a nice coffee option where you can escape the Omotesando/Harajuku crowds, put your coffee taste buds to work, and listen to some quality tunes.
Open: April 27, 2016 - July 1, 2016
Address: ZipZap, 1F, Sakai Bldg., 6-9-11 Jingumae, Shibuya-ku, Tokyo, 150-0001
Hours: 11:30 - 23:00 (food last order 22:00 / drink last order 22:30) (July 1: until 17:00, food L.O 16:00 / drink L:O 16:30)
Map:
Twitter: City_Cost_Japan
Links:
THE SESSIONS The Beatles at Abbey Road Studios (Japanese page)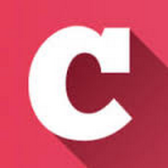 A Q&A and blogging community about life in Japan (plus a load of life-in-Japan stats!). Get your questions answered, share your experience! | Inquiry -> KyodoNewsDigital International Media | Tokyo, Japan | +81 3 6252 6402
---