May 31, 2018
For the upcoming International Tokyo Toy Show (東京おもちゃショー) the largest toy show in Japan, 2018 will mark the 57th edition of an event that would seem to reflect a strong domestic toy market here in Japan, despite an apparent lack of people to play with them.
The International Tokyo Toy Show started life back in 1962 as the "Japan International Toy Exhibition" organized at the time by the "Japan International Toy Exhibition Association." The establishment of the The Japan Toy Association (JTA) followed in 1967 with the two associations merging in June 2000.
Today the annual show serves as the premier industry showcase for a country that currently boasts the world's third largest toy market (behind the U.S and China) and is a forum for industry movers and shakers to establish important relationships ahead of critical Christmas and new year's sales periods.
In 2017 the International Tokyo Toy Show brought together exhibits and booths from 160 companies and organizations which attracted nearly 150,000 visitors across the show's four-day duration. Over 120,000 of those visitors turned out for the show's open days when members of the public are free to enter. Such numbers would seem to suggest a toy industry in robust health despite insider concerns about Japan's aging society leaving fewer pairs of hands wanting to play with toys.
To a certain degree, the Japan Toy Association would appear to reflect these concerns.
"The shrinking of toy sales floors of department stores and decreasing of toy specialist shops reduces chances for children to contact and enjoy toys directly with their hands." reads a passage of the association's "Business Information" document. For the Japan Toy Association, the Tokyo International Toy Show is then, in part, a way to redress this balance providing children with a hands-on toy experience.
The show features other initiatives put in place by the JTA to inject stimulus into the domestic toy market. Introduced in 2008, the Japan Toy Awards "encourage development of high-quality toys with market relevance" with award-winners and nominees on display in a special section of the show. Winners in 2017 included Takara Tomy's Beyblade Burst (New Series) for the boys and Agatsuma's Love Knitting (ラブあみ) for girls.
In 2010 the "Kids Life Zone" was established at the event in attempts to promote those products and services for use by families and children for the which the term "toy" doesn't quite match.
Such initiatives appear to have payed off. Data published by the JTA in 2017 reveals a toy market in Japan that topped 800 billion yen for three consecutive years between 2014 and 2016. In fact, 2014 marked the first time in 10 years for the market to top 800 billion spurred on in no small part by the success of toys inspired by the Yo-Kai Watch franchise and the Disney feature-length animation Frozen (Japanese title: Anna and the Snow Queen / アナと雪の女王).
Data for 2016 revealed growth in many of the 10 important toy fields with stuffed dolls, girls toys, and trading card games performing particularly well.
For the JTA, these figures over recent years may show that there is still life in the market yet, with plenty of possibilities to explore, particularly around the peripherals of the term "toy," despite a declining birthrate in Japan. One such avenue of exploration might lay in VR tech which featured heavily at the toy show in 2016.
Where the industry is headed next and how it plans to maintain its solid performance over recent years will, perhaps, be revealed at this year's edition of the show.
International Tokyo Toy Show 2018
For the 57th edition of the International Tokyo Toy Show organizers plan to exhibit some 35,000 toys from 197 companies and organizations (146 domestic, 51 overseas) and are aiming at visitor numbers of around 160,000 over the course of the show's four-day duration.
As well as showcasing the year's new toys, ITTS 2018 looks set to see fierce competition unfold between makers in the field of girls toys with key themes including "surprise," "transformation," and "fashionable" (or "oshare," to use the Japanese term directly).
The 2018 show will also bring together popular toys from around the world, showcase more high-spec toys for those adults who are a child at heart, and display educational toys based around the STEM system of learning which takes an applied approach to the core subjects of science, technology, engineering and mathematics.
Of the 197 companies and organizations attending International Tokyo Toy Show 2018 Sega Toys, Bandai, Mattel, and Epoch look to have some of the larger booths.
| | |
| --- | --- |
| What | International Tokyo Toy Show 2018 |
| When | June 7&8 (buyers days) / June 9&10 (open days) |
| Hours | June 9&10 (open days) 9:00 - 17:00, 9:00 / 16:00 |
| Where | Tokyo Big Sight, West Exhibition Bldg., Halls 1-4 |
| Entrance | Free |
| Web | http://www.toys.or.jp/toyshow/index_en.html |
Map:
Will you be going to the International Tokyo Toy Show in 2018? Been to any previous editions of ITTS? Let us know in the comments.
See us on ...
Twitter and Facebook: @citycostjapan
Instagram: @city_cost_japan
Image:
Tomohiro Ohtake Flickr License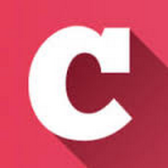 A Q&A and blogging community about life in Japan (plus a load of life-in-Japan stats!). Get your questions answered, share your experience! | Inquiry -> KyodoNewsDigital International Media | Tokyo, Japan | +81 3 6252 6402
---