Aug 4, 2017
We take an irreverent look at what you can get for the price of one Neymar in Japan. This is following the news that the world's football press have been wetting themselves over for the last few weeks (or maybe even the last year) which finally reached its peak today when it was announced that French outfit Paris Saint-Germain had completed the world-record transfer of Barcelona striker Neymar Jr for a reported €222 million.
The Brazilian ace has apparently signed a 5-year deal with PSG which will see the 25-year-old reportedly trouser €30 million a year.
(Paris Saint-Germain announce the signing of Neymar on Twitter)
While the numbers might be mind-boggling there really should be scant surprise that such a deal was able to get over the line - football (and footballers) has been increasingly losing touch with reality over the last few years, existing as a world, and a financial model, unto itself.
Neymar is much-loved in Japan with his brand of goofy childish cute having being lapped up by consumers since he really pierced the nation's conscience during the 2014 World Cup in Brazil. There's nothing cute about this deal though. As great a player as Neymar might be, his forcing through of a move away from the one of the greatest teams on the planet could well be seen to smack of greed and the petulance of the child who wants to be picked first for a lunch break kick about in some quarters. Still, perhaps we should ask ourselves what we would do in his situation with that kind of money being offered.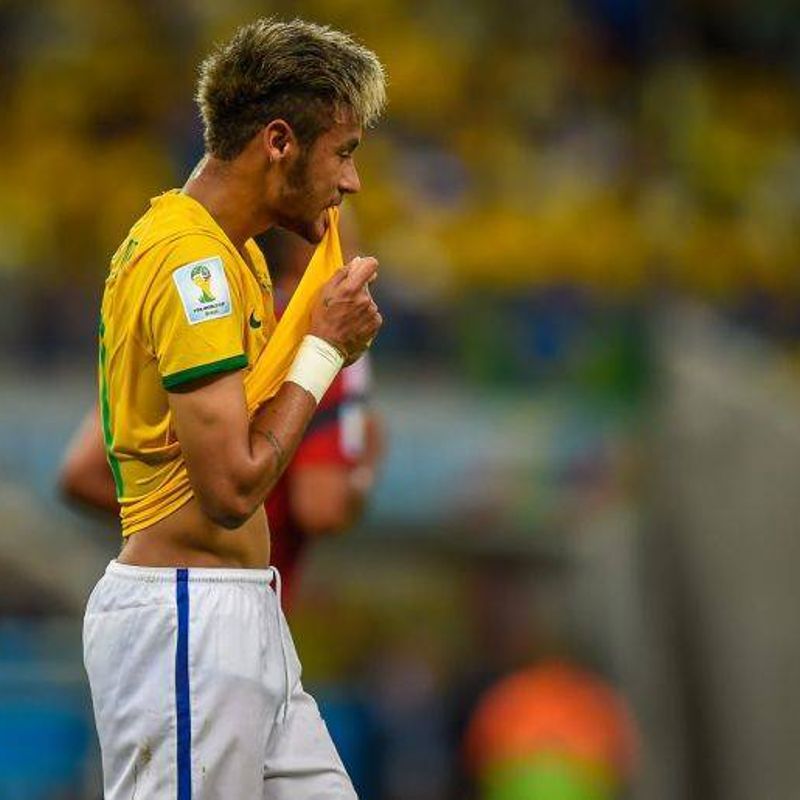 The numbers of Neymar's transfer are staggering enough in Euros. To put them into Yen this expat needed to get the calculator out.
Transfer fee (or was it just a release clause?) - 29,036,379,000 yen - so nearly 30 billion yen
Annual wages - 3,923,835,000 yen - so nearly 4 billion yen a year
What could you buy for the price of one Neymar in Japan
Or in other words, what does around 30 billion yen get you in Japan?
Houses / Apartments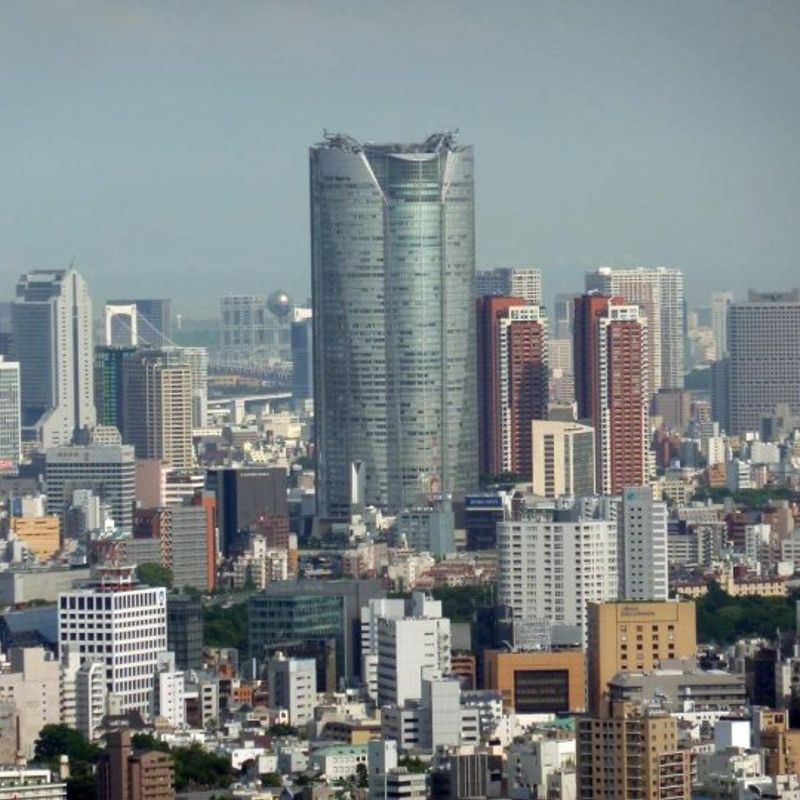 We had a damning glance at luxury realtor Sotheby's International Realty. (On a side note we like the way that "Realty" is so close to, but totally not, "reality".)
The most expensive crib listed as currently for sale in Tokyo on Sotheby's International Realty is this 3-bedroom unit in the The Westminster Roppongi, part of the Roppongi Hills complex. The unit has views to Tokyo Tower and a bilingual concierge. It covers an area of 2,604 sq ft.
Cost: 1,200,000,000 yen (US$10,865,845)
So for the price of one Neymar we could get ourselves 25 of these units. Actually, the more startling realisation here might be just how little you get for your money in Tokyo.
According to Japan Property Central, 2016 saw the sale of the most expensive apartment in Japan at 5.5 billion yen. The 580 sq m. unit occupies the top floor of the, surprisingly diminutive, seven-story Park Mansion Hinokicho-Koen (near to Tokyo Midtown), construction of which was only completed in April of this year.
One Neymar could get us over five of these units (or possible the whole building if it's as small as it sounds).
Back in 2012 The Telegraph (U.K) published an article reporting on what could well have been the most expensive one-bedroom apartment in the world at that time - House Minami-Azabu, a 4,430 sq ft. property that went on sale for 1.8 billion yen. Or nearly 17 Neymars.
This expat pays around 53,000 yen a month in rent (the same again paid by the partner). So according to my crude calculations, Paris Saint-Germain could have paid my rent for 47,169 years. Not that they'd be getting anything in return. Although I'd be happy to strap on some boots and take to the field!
Very roughly PSG played 61 competitive games in the 2016 - 2017 season. If Neymar was to play the same amount in the coming season he would have cost his club owners 491,803,278 yen a match. This works out at 5,464,480 yen per minute of playing time. So for one minute of Neymar the club could have paid my share of the rent over nearly nine years. (As I'm doing this I'm questioning further if my calculator has some kind of malfunction going on.) All this without even getting started on the player's wages.
How much of Japan's stupidly priced fruit can you get for one Neymar?














One Neymar could fetch me 200,000 apples which might be around three or four lifetime's supply if I ate two a day.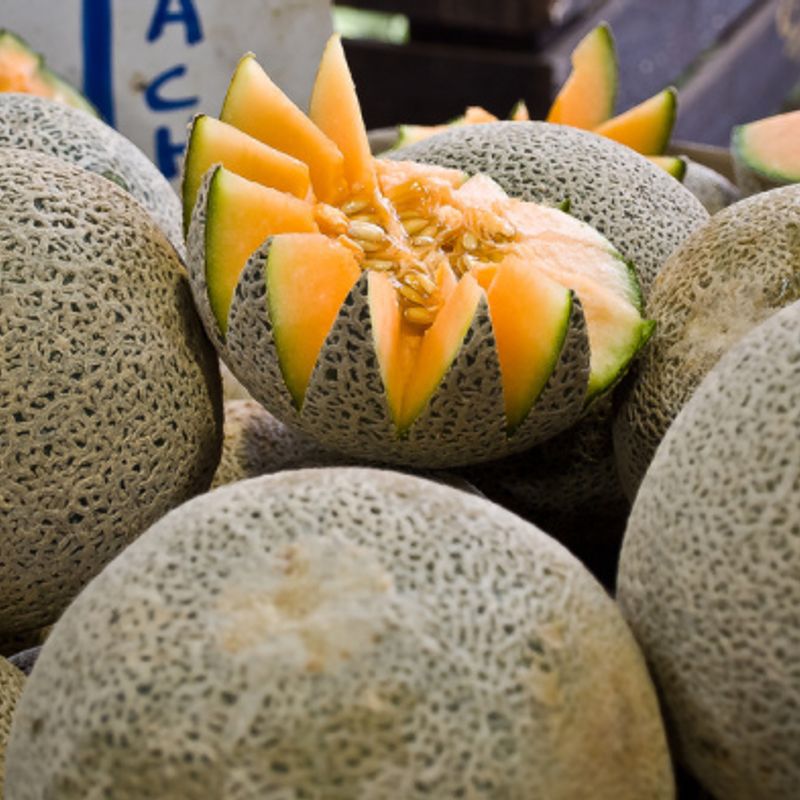 Expat's in Japan are always complaining about the price of fruit. And rightly so. Basic fodder produced by the earth has gone on to be flogged as brand luxury in Japan. If there is anything as cynical as the money in football, maybe it's the people profiting from this fruit racket in Japan.
Still, people like a bit of Japan fruit news. In May this year a couple of melons grown in the city of Yubari in Hokkaido fetched 1,500,000 yen at the first auction of the season's harvest. All things being even then, that's one melon for 750,000 yen.
For the price of one Neymar we could be drowning in the juices of 40,000 Yubari melons (although personally I'd opt for a couple of cribs in Roppongi Hills).
It's the cost of apples in Japan that stings the most for this expat, typically around 150 yen a "unit". One Neymar could fetch me 200,000 apples which might be around three or four lifetime's supply if I ate two a day.
What about those world-record tuna?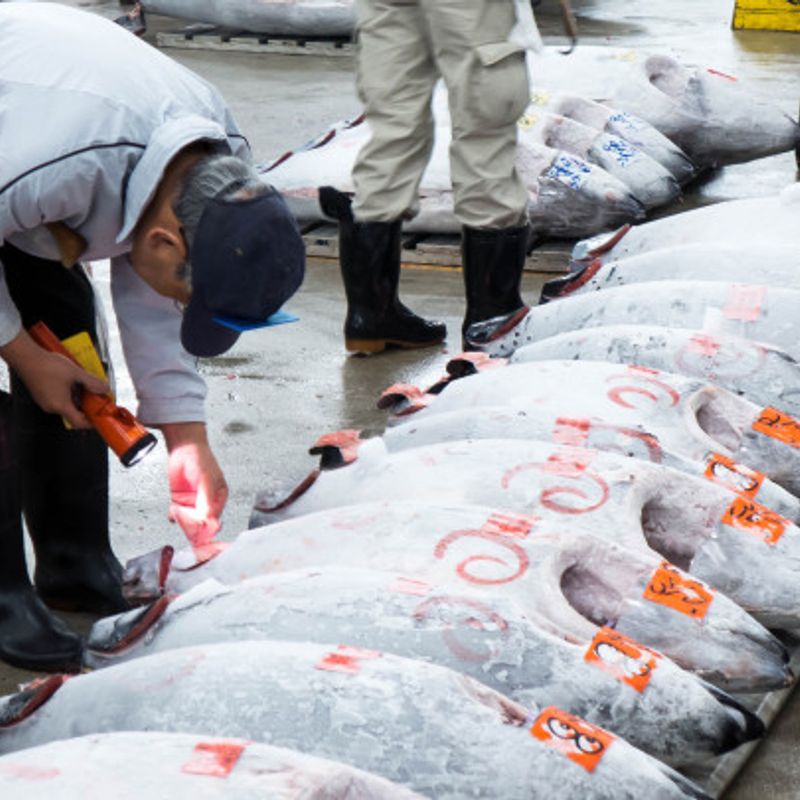 You can set your watch to the annual news of sushi mogul Kiyoshi Kimura (he from restaurant chain Sushizanmai) paying silly money for some tuna during the year's first fish auction at Tsukiji Market in Tokyo. This year it was reported that Kimura paid 74,200,000 yen for a single 212 kg fish.

Paris Saint-Germain could have bought 404 of the fish, if there were that many up for auction.
Fund a smaller portion of the Tokyo 2020 Olympics than we were first led to believe
With all the predictability of a broken New Year's resolution, costs for the Tokyo 2020 Olympics are set to be far higher than originally planned. In a Business Insider article published in June this year we were told that organizers around that time said the estimated costs of the Olympics is currently at 1.4 trillion yen. That's up from the original estimate of 730 billion yen.
Let's put some zeros on that - 1.4 trillion = 1,400,000,000,000 yen (~ US$ 13 billion).
Flipping things around, for this PSG could have gotten themselves nearly 47 Neymars.
Alternatively they could have chipped in with 2% of the current estimate for Olympic costs.
The key difference here is that the purchase of Neymar has likely been funded by Qatari billionaires. The Tokyo Olympics, on the other hand, is being funded by the taxpayer.
What about Neymar's wages?
On this salary (equating to 3,000,000 yen a year) it would take 1333 years to earn what Neymar is set to earn in just one.
Once again, reports about the Neymar deal are saying that the player will receive €30 million a year in wages. That's nearly 4 billion yen at current exchange rates.
We wrote a piece recently about how much one could expect to save from a 250,000 yen-month salary. You can read that here.
On this salary (equating to 3,000,000 yen a year) it would take 1333 years to earn what Neymar is set to earn in just one.
If Neymar plays the same (roughly) 61 competitive matches that PSG played in the 2016 - 2017 season he would be earning the equivalent of 65,573,770 yen a match. For the layman, a football match lasts for 90 mins, around about the same time as many private language lessons. For a 90 min lesson, an expensive freelance teacher might charge, what, 6,000 yen? Just to add a little perspective!
How does Neymar's reported salary compare to the high-earning athletes in Japan?
One Neymar to PSG = 50 Lukas Podolskis to Japan
As a quick disclaimer, this expat knows next to nothing about baseball, but a little light research turned up a source of stats regarding the salaries of Japan's top baseball players, playing in Japan.
Highest earners in Nippon Professional Baseball, 2017 (per annum)
Ernesto Meija - Saitama Seibu Lion - 500,000,000
Chihiro Kaneko - Orix Buffaloes - 500,000,000
Dennis Sarfate - SoftBank Hawks - 500,000,000
These high earners in Japanese baseball then have salaries that are 12.5% that of Neymar's reported salary at PSG.
Highest earners in the Japan Professional Football League, 2017 (per annum)
Leandro Montera da Silva - Vissel Kobe 160,000,000
Yasuhito Endo - Gamba Osaka - 150,000,000
Hiroshi Kiyotake - Cerezo Osaka - 120,000,000
Leandro, as he is more commonly known, has an annual salary equivalent to 4% of that being associated with Neymar.
German World Cup winner Lukas Podolski who signed for Vissel Kobe earlier in the summer does not have his salary listed here. Carrying such a big name, one can't help but feel he might be at the top of this list of high earning footballers in Japan. The deal for Podolski was estimated to be worth 600,000,000 yen (~ US$5.3 million), but whether this includes wages or signing on bonus, this expat can't be sure.
Let's just take it at face value for the fun of it …
One Neymar to PSG = 50 Lukas Podolskis to Japan
As we said in our opening blurb, we've treated this topic we some irreverence. The transfer of Neymar from Barcelona to PSG and the money involved is likely to split opinion and we'll leave to you to decide how you feel about it. The figures related to this money used in this post are those that have been reported by a number of major media outlets over the course of the day. How accurate they are, well, this expat has no way to tell. As for the calculations and yen conversions, they're all on me. Maths was never a strong point and the more a got into these calculations the less confidence I had in them such are the crazy numbers involved.
What would you do if you were earning 4 billion yen a year in Japan? If you've got any other suggestions as to what you could buy for the price of one Neymar, let us know in the comments.
See us on ...
Twitter: @City_Cost_Japan
Facebook: @citycostjapan
Images
Neymar - Ver en vivo En Directo Flickr License
Roppongi Hills - Christian Van Der Henst S. Flickr License
Melon - Rakkhi Samarasekera Flickr License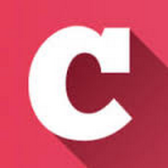 A Q&A and blogging community about life in Japan (plus a load of life-in-Japan stats!). Get your questions answered, share your experience! | Inquiry -> KyodoNewsDigital International Media | Tokyo, Japan | +81 3 6252 6402
---
2 Comments
On Neymar's wages I'd get myself as nice pad in Ebisu or somewhere like that, and then get one of those really cool second homes that I've seen in Karuizawa.

Could you maybe buy an island off of Okinawa somewhere?