Feb 13, 2017
「飲む防災」「飲む防犯」'Drink Disaster Prevention / Drink Crime Prevention' reads the now registered trademark for a model of disaster and crime prevention drinks vending machines now under development by community radio station operator Suzuka Media Park Co., Ltd.

Suzuka Media Park Co., Ltd which operate radio station 'Community FM' broadcasting out of Suzuka City, Mie Prefecture, have begun work on the development of drinks vending machines that will automatically broadcast information regarding natural disasters, as well as crime prevention through a set of speakers. Working under the name / slogan 'Drink Disaster Prevention / Drink Crime Prevention', developers hope that the new system will further contribute to the safety of the public through street corner announcements made during times of disaster and incidents of crime, as well as being able to highlight the presence of suspicious persons, thus strengthening crime prevention, particularly in areas where crimes might be easier to perpetrate.
Along with Suzuka Voice FM (鈴鹿ヴォイスFM), Community FM (コミュニティFM) currently broadcasts information regarding evacuation zones, safety goods, missing persons, and other 安否情報 (anpi jyouhou / safety information) during times of emergency / disaster. Even outside of these times the stations continue to broadcast information regarding suspicious persons, accidents, and fire incidents within the municipality. While many listeners will likely get this information from radios set up at home, by broadcasting from street side vending machines the hope is that this will result in an increase of the reach.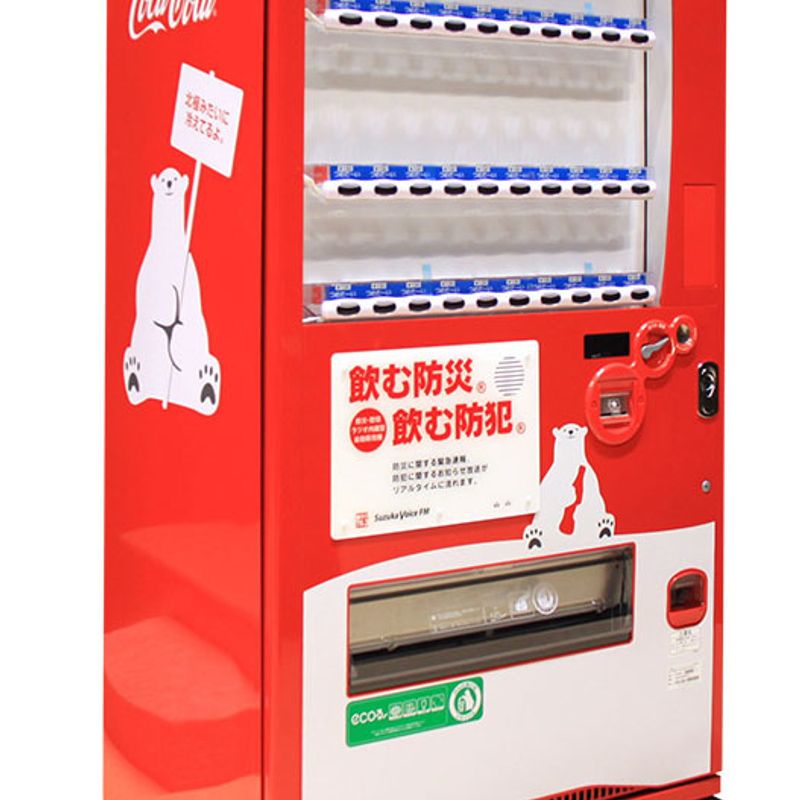 Radios attached to vending machines will automatically switch on and begin broadcasting through a set of speakers as soon as the stations broadcast any disaster / crime updates. 'Vending machine' radios will have a built-in battery capable of two days of output even in the event of a power cuts.
The patent for the model has already been applied for with 'Drink Disaster Prevention / Drink Crime Prevention' now a registered trademark.
While seemingly well-intentioned, the idea of ''broadcasting' vending machines may well further draw the ire of members of the public who are already kept awake / on edge / annoyed by Japan's numerous public service announcements, appeals to political parties, Nationalist diatribe, and persistent sales pitches. However, there's no indication yet as to the volume (sound level) of the vending machines' output. For foreigners in Japan who haven't gotten to grips with the language used here, it seems highly likely that this will just be another electronic sound to add to the ether.
Suzuka Media Park Co., Ltd plans to introduce this disaster / crime prevention vending machine model to other municipalities and eventually spread it nationwide. They have received recommendation from the Japan Community Broadcasting Association (JCBA) and are starting in the Tōkai region of Japan, with 10 stations on board.
Suzuka Media Park Co., Ltd plans to make a further announcement about the disaster / crime prevention vending machines on the Feb. 22. 2017.
The Tōkai region (東海地方 Tōkai-chihō) of Japan is a constituent of Japan's Chūbu region, which, on most maps, comprises of Mie, Shizuoka, Aichi, and Gifu Prefectures. The largest city in the region is Nagoya.
What do you think about having such vending machines on a street near you?
See us on …
Twitter: @City_Cost_Japan
Facebook: @citycostjapan
Source and image: ValuePress!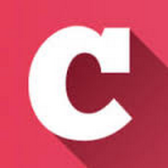 A Q&A and blogging community about life in Japan (plus a load of life-in-Japan stats!). Get your questions answered, share your experience! | Inquiry -> KyodoNewsDigital International Media | Tokyo, Japan | +81 3 6252 6402
---
2 Comments
That is genius. I hope they consider doing it all across Japan. There are vending machines everywhere, as you know, so it will be very practical and helpful.

@Saitama It looks like spreading them nationwide is the aim. No word on whether or not they'll be multilingual!