Mar 26, 2017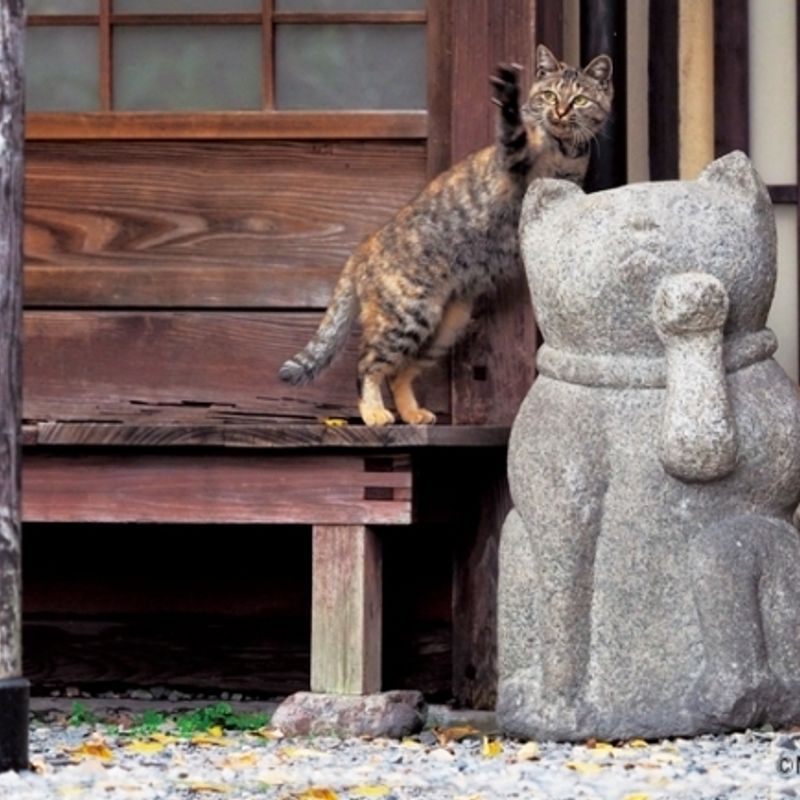 Cat cafes, cat islands, cat day, and even a quasi cat / Halloween parade, in recent years Japan has really gotten on board with the simple pleasures that can be garnered from staring at cats. And not before time, too. Cats are endlessly amusing, and even if you don't consider yourself a 'cat person' you've at least got to appreciate their bare-faced arrogance.
In this age of Instagram and the instant photo, it seems like a daily occurrence in Japan that one sees someone stooped down, smartphone snapping away at a cat sprawled out in a public spot like it has all the cares of Sunday morning. If this is your thing too, then an up coming photo exhibit, with cats as the subject, from celebrated wildlife photographer, Mitsuaki Iwagō, may well be something to pencil into the diary.
Iwagō spent over a year in the 'wilds' of Kyoto collecting images of the city's feline residents, and through them captures the changing face of the city through the four seasons in an exhibit entitled ねこの京都 / Neko no Kyoto - The Cat's Kyoto. The combination of cats and the iconic imagery of Kyoto is sure to be a crowd pleaser, especially in the hands of a photographer as accomplished as Iwagō.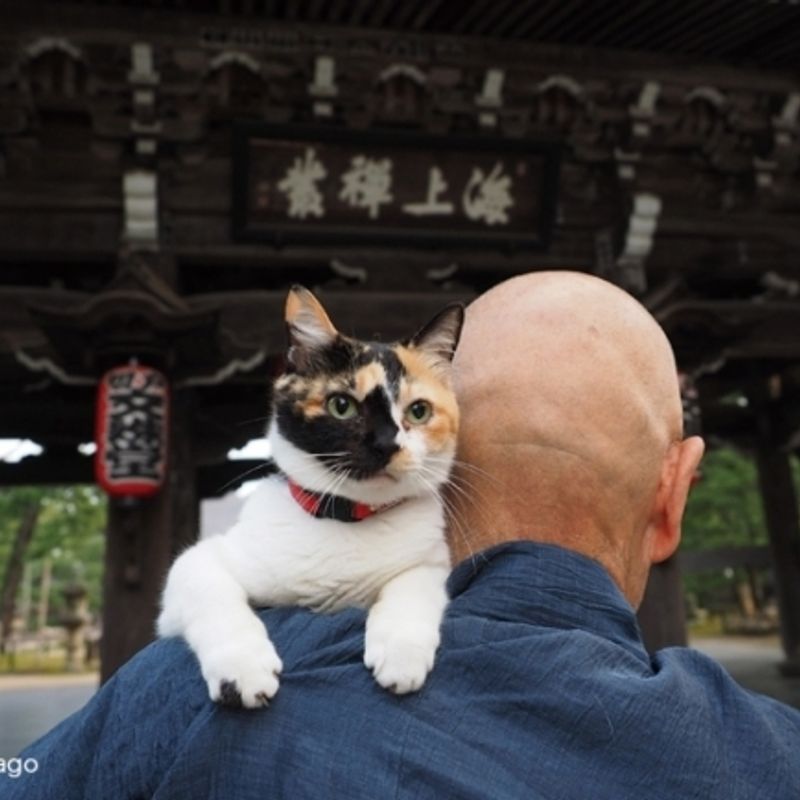 ねこの京都 will be feature some 150 works from Iwagō and is scheduled to be appear in Kyoto and Tokyo this spring.
Mitsuaki Iwagō, born Nov. 27. 1950, is the first Japanese photographer to have twice made the cover of National Geographic.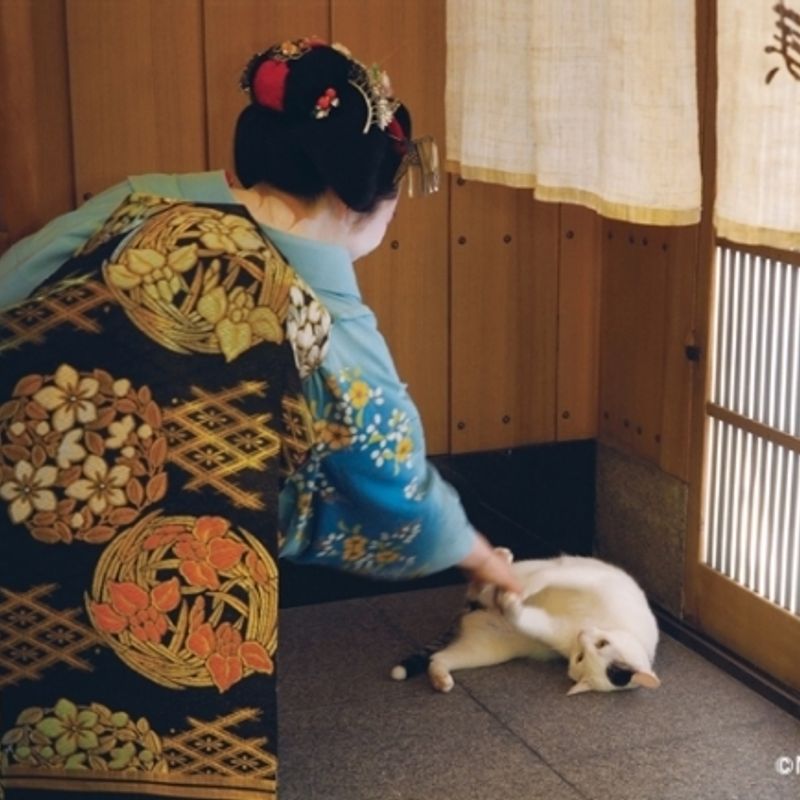 Details




ねこの京都 in Kyoto
| | |
| --- | --- |
| Place | Museum「えき」KYOTO , Isetan Department store, JR Kyoto Station |
| Dates | May 18, 2017 - June 4, 2017 |
| Entrance | Adults 800 yen / University, High Sch. Students 600 yen, Jr High, Elementary Students 400 yen |
ねこの京都 in Tokyo
| | |
| --- | --- |
| Place | 7F gallery, Mitsukoshi Dept., Nihombashi |
| Dates | May 3, 2017 - May 15, 2017 |
| Entrance | Adults 800 yen / High Sch., Jr High Students 600 yen |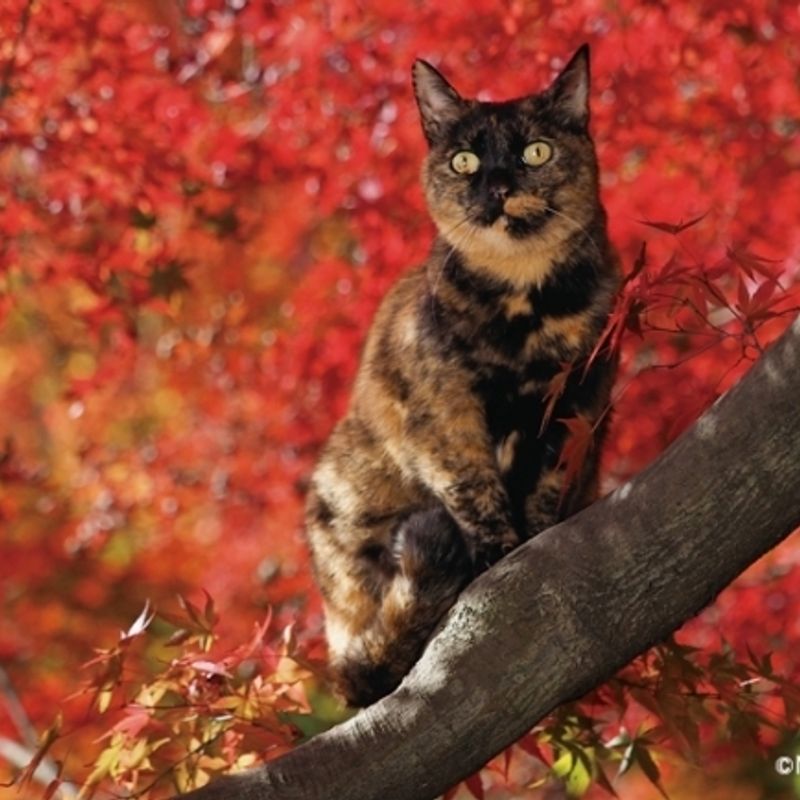 If you can't make it to see ねこの京都 don't worry, there are more cat-based exhibits from Iwagō to look out for ...
iCITY21 in Nagano is currently hosting an exhibit from Iwagō entitled simply ねこ (Neko), which collates some of the pictures that Iwagō has been taking of cats over a 40 year period.
Exhibit from March 17 - April 2 at the iCITY21 mall in Inoue, Matsumoto, Nagano Prefecture .
You can also see ねこ at the Keio shopping mall near Seisekisakuragaoka Station in Tokyo's Tama District from March 30 - April 12
From March 29 - April 3 Iwagō's exhibit ネコライオン (Neko Lion) will open at the Tenmaya shopping mall in Kurashiki, Okayama. ネコライオン looks at the similarities and differences between cats (the household pet) and lions, and in doing so looks at where 'people' might have lost their element of the 'wild'.
Interested in any of these exhibits? Does the combination of cats and Kyoto pique the interest? Let us know in the comments.
See us on ...
Twitter: @City_Cost_Japan
Facebook: @citycostjapan
Source and images: PR TIMES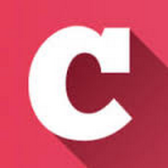 A Q&A and blogging community about life in Japan (plus a load of life-in-Japan stats!). Get your questions answered, share your experience! | Inquiry -> KyodoNewsDigital International Media | Tokyo, Japan | +81 3 6252 6402
---