Oct 17, 2016
According to a piece on the 朝日新聞 (Asahi Shimbun) yesterday, it was officially recognised by authorities that one of Japan's increasing number of technical interns from developing countries died due to overwork, or more specifically, too much overtime work. This is the first case of formal recognition for such foreign interns. It results from a move by the government in 2011 to begin collating data on this kind of situation.
The victim, identified as male Joey Tocnang from the Philippines, grew up a member of the minority population living in the mountains in the North of the island of Luzon. In order to support his family, he moved to Japan in 2011. Working for a casting company in Gifu Prefecture, Joey is reported to have died of heart failure in a dormitory provided by the company, in April of 2014. He was 27 years old. To add to the already disturbing news, it's been revealed that he was 3 months away from a scheduled return to the Philippines.
According to a representative of Gifu's Labor Standards Supervision Office, Joey was understood to have been working 78.5 - 122.5 hours of overtime per month. The office judged there was a high possibility that Joey's death was due to overwork. Last year papers to begin compensation claims were sent to the family of the bereaved, and an agreement for compensation was established in August of this year, to the tune of a 3,000,000 yen lump-sum payment and annual 'pension' payments of 2,000,000 yen.
There are a raft of articles to be found on the inadequacies of Japan's Foreign Training Program and Technical Internship Program. The program, running now for over 20 years, is a government initiative to plug gaps in Japan's labor shortage by bringing 'interns' over from developing countries under idea that this will contribute 'to the human resource development in developing countries by supporting technical intern trainees'. These the words on the homepage of the Japan International Training Cooperation Organization whose role it is to provide support, assistance, advice and instruction to organizations hosting interns and the interns themselves.
JITCO's supervision has failed to quell numerous reports, and the voices of lawyers representing some of the interns, raising grave concerns about the program and recounting horror stories from interns who managed to get out. It was even the subject of criticism in the U.S. State Department's annual Trafficking in Persons Report back in June 2014 (The Japan Times - Aug, 2014)
That the cause of Joey's death has been recognised and made public by authorities is progress of a kind. However, it also raises serious questions as to why data of this kind has only been kept since 2011, for a program that has been running since the early 90s. And this in a country famous (amongst expats at least) for its painstaking bureaucracy.
Sadly though, it's not just technical interns from overseas that find themselves working long overtime hours. This piece comes on the back of recent news that advertising agency giant Dentsu had its offices raided by inspectors of the Mita Labor Standard Inspection Office following the 'karoshi' (death from overwork) in December 2105 of Matsuri Takahashi (24). Takahashi took her own life in a dormitory for Dentsu's female employee.
Under Japan's famous quantity over quality approach to work (this expat's image), one wonders if Japan's 'interns' from overseas are collateral damage in a battle between work cultures, or is it that they are easy targets of exploitation and victims of poor governance?
Source(s):
朝日新聞 (Asahi Shimbun)
See us on …
Twitter: @City_Cost_Japan
Facebook: @citycostjapan
Image
Paul Davidson Flickr License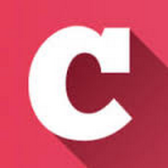 A Q&A and blogging community about life in Japan (plus a load of life-in-Japan stats!). Get your questions answered, share your experience! | Inquiry -> KyodoNewsDigital International Media | Tokyo, Japan | +81 3 6252 6402
---