Feb 22, 2017
'Asia's 50 Best Restaurants': Nine restaurants in Japan make this year's list
Two Tokyo-based restaurants placed in the top 10 of the annual 'Asia's 50 Best Restaurants' awards ceremony, held yesterday in Bangkok, Thailand.
The 5th edition of the awards saw Bangkok Indian restaurant Gaggan take top spot for an unprecedented third year in a row. Nine restaurants from Japan made the 50 best list, along with China, Singapore, and Thailand, the most of all the countries across the award's coverage. However, only one of the Japanese contingent can be found outside of Tokyo.
The two Japanese restaurants to make the top 10 were Narisawa, and Nihonryori Ryugin that came in at No. 6 and No. 7 respectively.
Narisawa is located in Tokyo's Minami-Aoyama district. The omakase-style courses (where diners essentially entrust the chef to put together courses for them) are the creation of restaurant owner and chef Yoshihiro Narisawa, who creates his dishes under the philosophy of 'Sustainability and Gastronomy'. Menu items such as Soil Soup and Water Salad have been served here as part of the restaurant's unique 'Innovative Satoyama Cuisine'.
Narisawa was named 'The Best Restaurant in Japan' at the awards for the 5th consecutive year.
Nihonryori Ryugin can be found in Roppongi. Preparation and presentation of Japanese cuisine here is seen as a sharing of the spirit of harmony ('wa' in Japanese). Chef Seiji Yamamoto creates dishes that give diners an experience Japanese cuisine based of the 'blessings of the seasons'.
The next Japan restaurant to appear in the 50 best was Den, a modern kaiseki restaurant located in Shibuya-ku (a 10-minute walk from Gaienmae Station). Den, and chef-owner Zaiyu Hasegawa, took home the inaugural 'Art of Hospitality Award in Asia' from the ceremony. According to the award's press release, hospitality at Den is 'playful, personable and inventive, reflecting the personality of Hasegawa'.
The complete list of Japan based restaurants in this years 'Asia's 50 Best Restaurants':
Although not appearing in the 'Asia's 50 Best Restaurants' list, Japanese chef Kazutoshi Narita came away with the award for 'Asia's Best Pastry Chef' (current holder of 'The World's Best Pastry Chef' is Pierre Hermé, the 'Picasso of Pastries'). Narita's pastry creations can be found in Tokyo at restaurants Esquisse and Esquisse Cinq, both in Ginza.
Asia's 50 Best Restaurants list is the result of a poll of over 300 experts across Asia who cast votes on their best dining experiences over the 18 month prior to the voting deadline. There seems to be no criteria as to the kind of cuisine that a restaurant serves (other than it being very good, one assumes). The results and awards are published and staged by William Reed Business Media.
Have been to any of the above restaurants in Japan? Would they make your list of the best? Let us know in the comments below!
See us on ...
Twitter: @City_Cost_Japan
Facebook: @citycostjapan
Source: http://www.theworlds50best.com/asia/en/
Image: City Foodsters Flickr License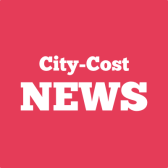 City-Cost News brings readers the latest and most timely news coming out of Japan, with a particular focus on those stories that touch the lives of Japan's foreign residents. | Inquiry -> KyodoNewsDigital International Media | Tokyo, Japan | +81 3 6252 6402
---