Jan 27, 2016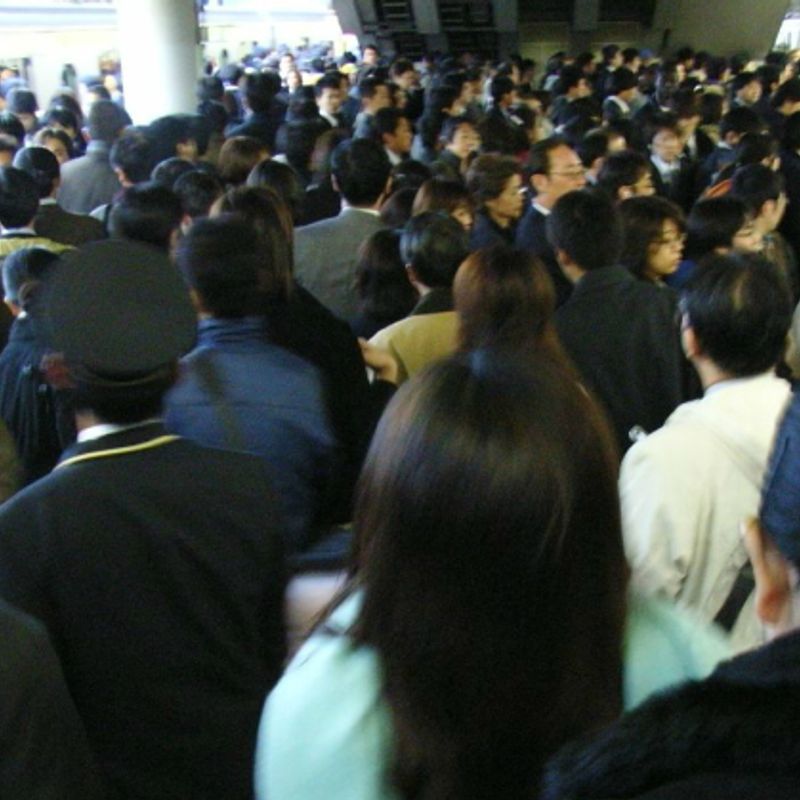 This story doesn't begin well, but stay with it! A Japanese girl who, upon entering high school, became the victim of what seemed like daily chikan offences on her commute.
Chikan/痴漢 - molestation or molester
The girl was scared and embarrassed to speak out about it at the time, and the people around her would turn a blind eye. Telling the perpetrators to stop achieved nothing. She was also worried about being mistaken and making false allegations. The girl sought out crime prevention goods, tried standing in different positions on the train - nothing worked. Consultations with police and train staff also proved ineffective.
She didn't give up. What she did do, is write this, 私は泣き寝入りしません。痴漢は犯罪です!, on a card and carried it on her person. The chikan stopped.
私は泣き寝入りしません。痴漢は犯罪です! - Watashi wa nakineiri shimasen. Chikan wa hanzai desu! - I don't cry myself to sleep. Molestation is a crime!
So began the Stop痴漢バッジプロジェクト - 泣き寝入りしません! Stop Chikan Badge Project (the above introduction is translated from the project's homepage).
In November 2015, the girl and her mother launched a competition, organized online, to design badges (buttons) conveying messages to would-be chikan perpetrators that wearers of said badges are not prepared to stand by and suffer in silence. The competition pulled in 443 entries nationwide. On Jan. 25 (2016) the 'winning' entries were revealed. There are 5 badges which you can see on the project's homepage.
The badges will be available to project donors from March of this year, and later to the general public for just under 400 yen (Mainichi). Let's hope they work.
Japan's history of train molestation is nothing short of depressing. In 2014 there were, apparently, 1,300 cases on trains/in train stations in the Tokyo Metropolitan area. And presumably those were just the ones that got reported.
One would at least like to say chikan is a temporary failing to control the animal within. However, it can be far more considered. Welcome to the, thankfully, now defunct Finger Press - a chikan hobbyist magazine if you will, where enthusiasts could get all clammy over stills from train-groping-themed pornos, and even read recommendations from fellow psychotics about the best trains/lines to cop a feel. The good news is that the magazine folded (1997). The bad news is that it wasn't because authorities tried to shut it down.
The same year British broadsheet The Independent introduced us to this delightful character ..
The Tokyo commuter who groped his way to celebrity
The article claims Samu Yamamoto to be the "most famous pervert in Japan". At the time of publication, Mr Yamamoto was earning his keep producing niche porn vids. You can guess where they were set. In fact, old frisky Mr. Yamamoto claims to have met his wife when he groped her on a train!! Ahh, well that's just lovely!
And the stories keep coming. A chikan case in Osaka (April 2015, The Tokyo Reporter) revealed a perpetrator who thought his victim had posted information regarding her location/appearance on a train-molestation site. (I know what you're thinking!) In a really weird twist, it was discovered that some Osaka-tax-official dude pretended to be the woman on the site. I mean, you can't make this stuff up!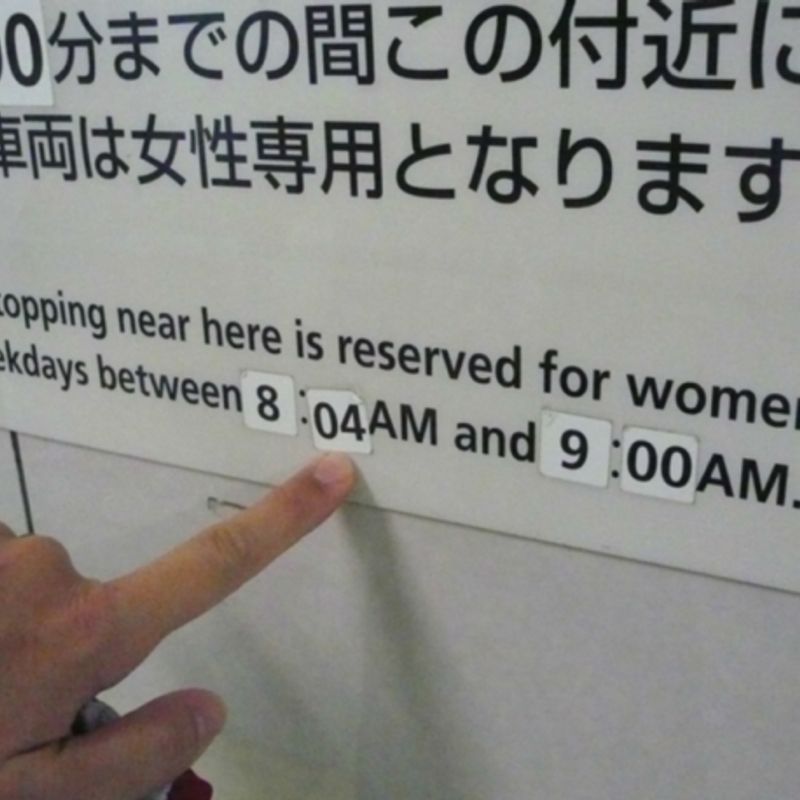 In the interests of balance though, it has to be said, some of us out there aren't doing the situation any favors. Such is the propensity for Japan's male populace to have an ethical aneurysm on the way to work, there are cases in which 'victims' claim to have been violated by hands that were actually firmly stuck in pockets, in the hope of a quick payoff by a mortified salaryman who just doesn't want the trouble on his way to work.
In light of this, some have said we need men only carriages on trains in addition to the women only carriages. We also have chikan counselling corners in certain Tokyo stations (apparently, although no English information seems to exist), awareness programs, and even themed clubs where dudes can live out this fantasy in a 'controlled' environment (these aren't part of any authorised scheme).
Is any of this working though? Japan seems to be famous the world over for this train-based pest. Hang on! Maybe pest isn't strong enough? Maybe this is a part of the problem; a tendency to treat the issue as a mildly weird/embarrassing quirk. Maybe we should start calling it what it actually is, a form of rape.
I said this doesn't begin well, so let's end on a positive note by reminding ourselves again of the efforts of Stop痴漢バッジプロジェクト and their anti-molestation badges.
We welcome your thoughts/concerns on this issue. Join the conversation below.
Twitter: City_Cost_Japan
Images (both cropped to fit)
Top- Takeshi Fujisawa Flickr License
Bottom - Cory Doctorow Flickr License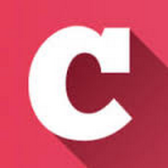 A Q&A and blogging community about life in Japan (plus a load of life-in-Japan stats!). Get your questions answered, share your experience! | Inquiry -> KyodoNewsDigital International Media | Tokyo, Japan | +81 3 6252 6402
---