Jan 19, 2016
News: Working Together In Japan: Foreigners & Locals
After years of economic stagnation Japan's incumbent Prime Minister, Shinzo Abe, came into office making promises about stimulating the dormant finances of the world's 3rd largest economy. Rousing rhetoric and promising early growth gave birth to the term Abenomics.
Numerous debates about corporate tax rates / an ageing population, and a successful Olympic bid later, and we find ourselves in a country whose heads of industry are in a mad sprint to get cozy with overseas partners, snag their share of 'inbound' markets, and internationalise their workforce by having everyone take TOEIC/BULATS tests. Could this result in greater job opportunities for overseas workers, and more foreigners and locals working together in Japan?
Setting The Scene - Data
Current population of Japan - 126,148,909 (Jan 01,2016 est. - source: worldmeters)
Labor force (Nov. 2015) - 65,880,000
Employed - 63,790,000
Unemployed - 2,090,000
Top employment industries (2015)
Wholesale & retail trade - 10,510,000
Manufacturing - 10,370,000
Medical, healthcare and welfare - 7,980,000
Foreign residents of Japan - 2,121,831 (2014)
Top countries - China (654,777), Korea (501,230), The Philippines (217,585)
By comparison …
Japanese nationals living overseas - 1,258,263 (2013)
Top countries - United States (412,639), China (135,078), Australia (81,981)
Foreign entrants in 2014, by status of residence
(top 5 work related):
Specialists in Humanities & International Services - 170,548
Engineers - 88,710
Intra-company transfers - 53,766
Investors & business managers - 50,483
Entertainers - 42,144
Conflicting data from the same source regarding hours of work:
Average hours per month (2000) - 154.1hrs / 20.0 days
Average hours per month (2014) - 145.1hrs / 18.8 days
Average hours for Nov. 2015 - 159.7hrs / 20.0 days (maybe Nov. is just a tough month)
Issues
Ageing population - We all know that Japan's ageing population is already putting a strain on the nation's workforce. This only looks set to get greater. Calls for deregulation and more workers from overseas have seen an easing in immigration barriers for highly-skilled workers and trainees. With an Olympics on the horizon to exacerbate things, Japan is surely going to need to fill in some labor shortage gaps pretty quickly (although how long-term such positions might be is uncertain).
English speaking workforce - currently Rakuten employees can boast of the highest average TOEIC score among corporate Japan, at over 800. UNIQLO have often talked about wanting English to be their default office language, and last year Honda came out with the declaration that they want all their business to be conducted in English by 2020. Does this mean the future is bright for English teachers?
Maybe? Maybe not? According to the statistics above, most foreign workers came to Japan on Specialist in Humanities & International Services visas. Without knowing, it's likely that a large percentage of those are now teaching English. The industry, however, remains plagued by rule bending, exploitation, fear mongering, and a seeming lack of interest from the authorities to put things right. There are policy changes on the horizon, as discussed in this piece in The Japan Times.
Other issues include whether or not wages in Japan are high enough to attract the educated/trained workers from similarly 'wealthy' countries, and the constant grey area of contract types affording (or not) social security.
However the country goes about resolving these issues, market forces and an immediate need for workers will surely win over. This is likely to mean more foreigners and locals working together in Japan.
The question is, How does everyone feel about this?
We took to the streets to find locals and expats and ask them; What's good about working alongside each other? And, what's challenging about it? Take a look at the video below: Working Together In Japan: Foreigners & Locals. Let us know you thoughts, experiences, and opinions
Twitter: City_Cost_Japan
Image (cropped to fit): Shinichi Haramizu Flickr license
Data source: Statistics Bureau, Ministry of Internal Affairs and Communications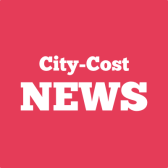 City-Cost News brings readers the latest and most timely news coming out of Japan, with a particular focus on those stories that touch the lives of Japan's foreign residents. | Inquiry -> KyodoNewsDigital International Media | Tokyo, Japan | +81 3 6252 6402
---