Oct 4, 2016
Just back from work and squatted in front of the TV eating a bit of reheated dinner, the 'celebs' in studio appeared more animated than usual. It turns out there's free stuff being offered to the masses.
It's a poor reflection on the human condition that the prospect of free stuff generates such excitement, but it's a reality nonetheless. The free stuff on offer? A serving of gyūdon from Japanese fast food giant Yoshinoya. There's a caveat here; the free bowl of standard size gyūdon is only available to smartphone users with SoftBank as a provider.
SoftBank are celebrating the 10th Anniversary of their mobile service this year. Part of the celebrations looks to be their Super Friday campaign. SoftBank users would have received an email today announcing the commencement of the celebrations. Now, normally (in this expat's experience) a mail from SoftBank means I'm about to run out of data with half a month still to go before a contractual refresh. If this sounds familiar, go back and check your emails. You're being offered free food this Friday.
To claim your free bowl of gyūdon from Yoshinoya follow the steps as laid out in the email.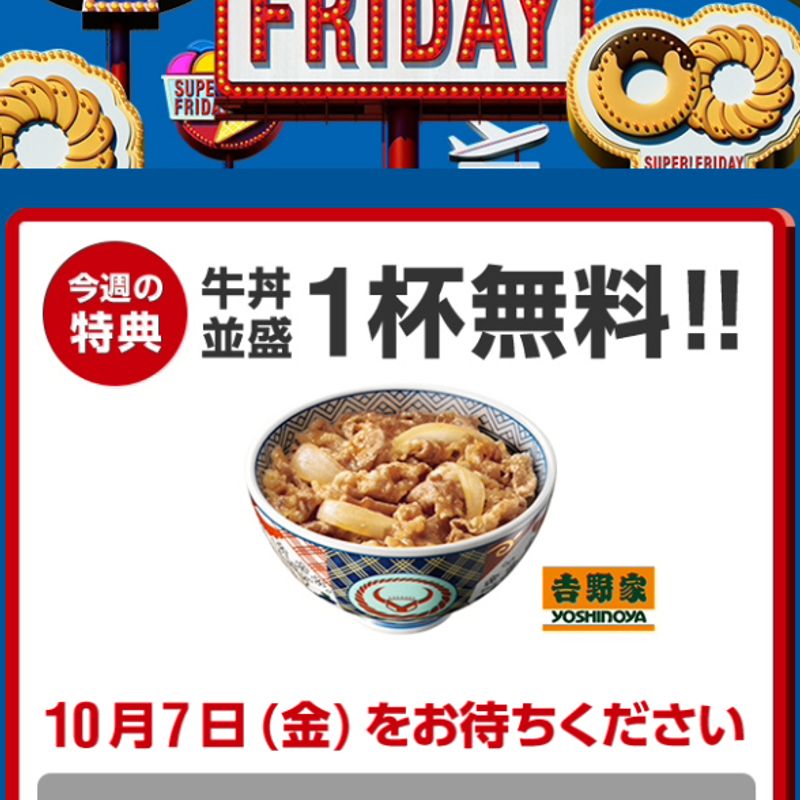 That grey button (above) will go live on this Friday (October 7) indicated by it turning red. It will remain grey until then. On Friday hit the red button.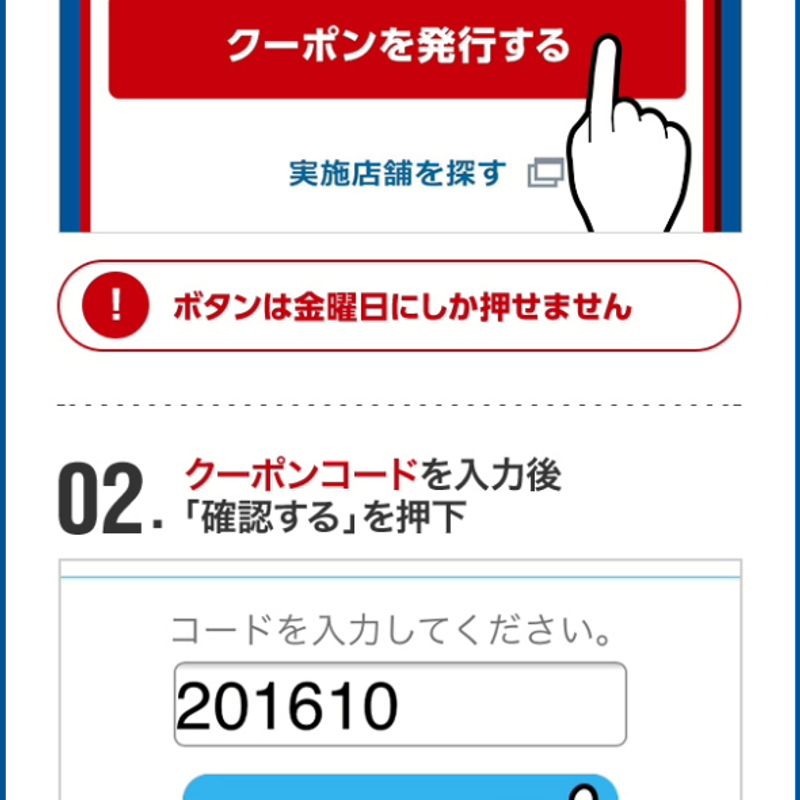 Input the 'code' as it appears here and then hit the blue button (above).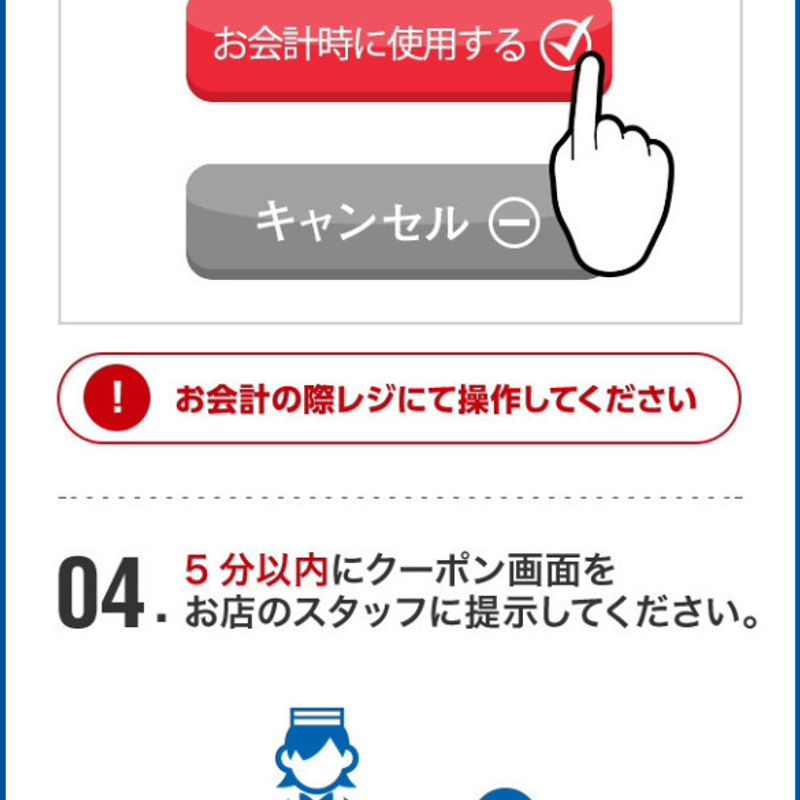 Now, when you hit the following red button it seems like a screen displaying your free gyūdon order will appear. Be warned though, this screen will expire after 5 minutes so don't do it too early. With smartphone displaying said screen in hand, march into your nearest Yoshinoya, show it to staff and await your free bowl of meat on rice.
It looks like this is just the beginning. As far as we can tell from the information, SoftBank have teamed up with Yoshinoya for a Super Friday throughout October. Fridays 7, 14, 21, and 28 will have the same deal. November is planned to switch to ice cream cones from Baskin-Robbins. December, Mister Donut.
So, SoftBank users, go back and revisit your emails. Yes, you may be running out of data, but there's free food on offer to soften the usual blow!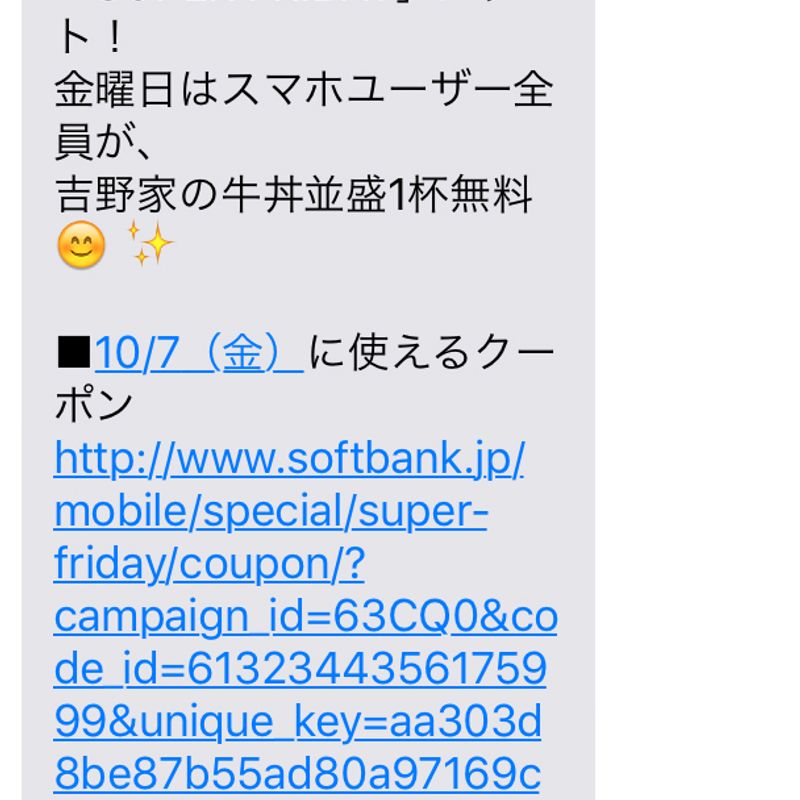 See us on …
Twitter: @City_Cost_Japan
Facebook: @citycostjapan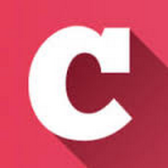 A Q&A and blogging community about life in Japan (plus a load of life-in-Japan stats!). Get your questions answered, share your experience! | Inquiry -> KyodoNewsDigital International Media | Tokyo, Japan | +81 3 6252 6402
---