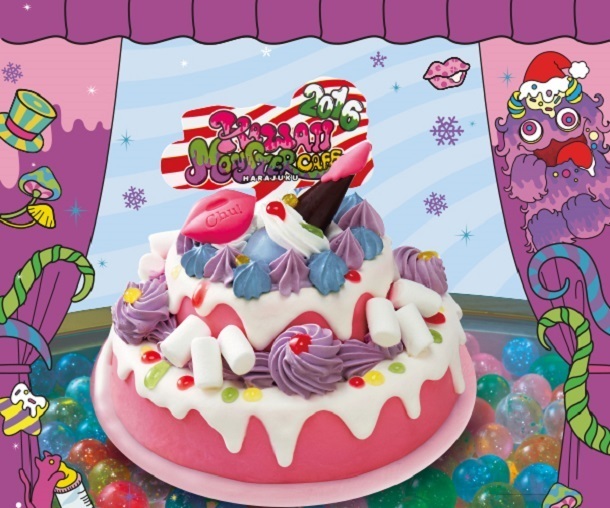 Whilst it's easy for the expat to get a bit cynical about Christmas in Japan, there are others who have no time for the sentiment. Cynicism, that is. So it is that we can be presented with items such as this Christmas cake from Harajuku's KAWAII MONSTER CAFE. The people there have come up with their own well, cute version of the Christmas cake for the 2016 festive period in Japan.
So what do we know about KAWAII MONSTER CAFE? Well, not that much really, but the Harajuku cafe comes from the mad-for-all-things-kawaii mind of 'Harajuku kawaii' ambassador 増田セバスチャン / Sebastian Masuda. If you look at pics of the place online it gives any version of Willy Wonka's Chocolate Factory a run for its money in the 'delightfully mad' stakes.
Since its August opening last year, KAWAII MONSTER CAFE has been showing not only Japan, but also the world that there is nothing that one can't make cute (although this establishment will likely put one's understanding of cute to the test). The wall-to-wall, floor-to-ceiling kawaii of this cafe has even drawn the eye of visiting celebs. In the first eight months of KAWAII MONSTER CAFE being open, over 100,000 customers passed through its doors going some way to making this a default spot on many Tokyo tourism itineraries.
Anyone with a bit of business savvy will know though, that nothing is ever enough, and with Tokyo already having set up the Christmas decorations and put Muzak versions of festive classics on shuffle in stores, it should perhaps come as little surprise that the people behind KAWAII MONSTER CAFE have turned their cute touch to making a Christmas cake. It should also come as no surprise that, in a country that knows next to nothing about Christmas, said cake really doesn't resemble the Christmas cakes that most people reading this will likely get all warm a fuzzy about. Still, KAWAII MONSTER CAFE's attempt does look cute, although more like the kind of cake to give boys and girls sleepless nights after their birthday.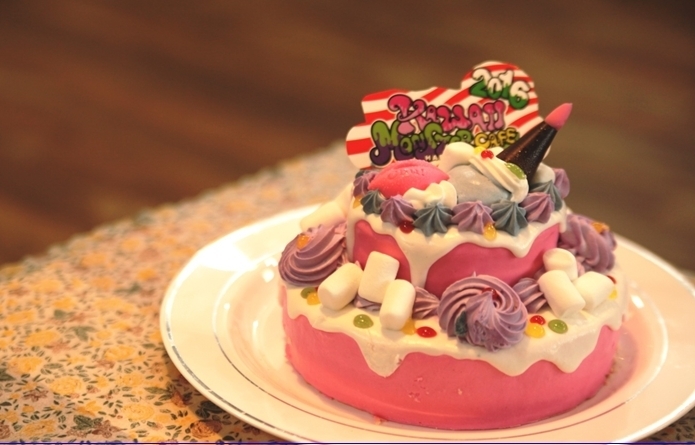 The cake features colorful soda creams, chocolate shaped like lips, jellied gems, and a white icing dripping effect that evokes a manga style. All very photogenic stuff. Inside, layers of sponge are separated by more cream, and a sprinkling of chocolate chips.
Reports from those who've already had opportunity to sample the cake talk of fruity jams mixed with creams, the likes of which have never been tasted before. One presumes in a good way.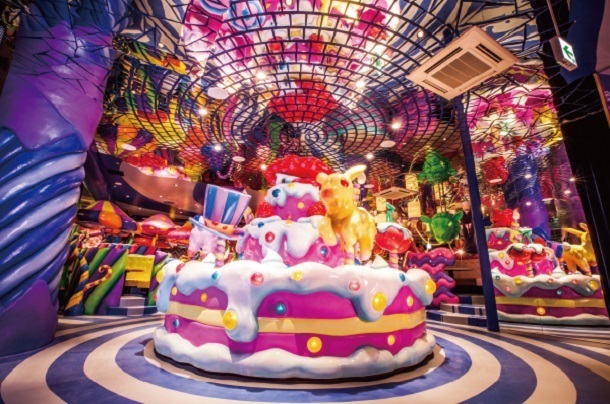 Getting your hands on this Christmas cake doesn't mean having to make the journey to Harajuku though. KAWAII MONSTER CAFE has teamed up with AEON to make this cute slice of Christmas available nationwide at AEON malls where it retails at 3,500 yen.
You can order the cake here (http://gift.aeonsquare.net/xmascake/original.html) until Dec. 18, for delivery between Dec. 22 - 25.
KAWAII MONSTER CAFE web: http://kawaiimonster.jp/pc/
Map:
Got any other Christmas cake suggestions for those of us in Japan? Tell us where to get them in the comments below.
See us on …
Twitter: @City_Cost_Japan
Facebook: @citycostjapan
Source and images: ValuePress!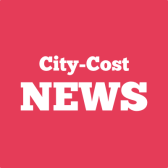 Welcome to City-Cost News! Here we take a look at the latest news in Japan affecting expats, written from an expat's perspective. We scour the web/news rags, picking up the most relevant (or not) stories of the week. Don't be afraid to offer your opinions, too!