Jan 20, 2018
Since living in Japan I have always celebrated the New Year together with the Japanese family of my husband. New Year or "Oshogatsu" (as it is called in Japan) is the most important holiday in Japan. In my home country, Germany, the New Year is celebrated on December 31 with a big party and fireworks (like in many other western countries). New Year's day is usually for sleeping and cleaning up the mess from the party!
In Japan most of people go back to their hometown for the New Year's celebration. December 31 is not an important day. Mostly, people just watch special New Year's TV programs like the music show "Kohaku," or just do whatever they usually do on any other day. Many go already to bed before it is even midnight. In my family here in Japan we eat cold soba noodles (they represent a long life) at midnight and watch the ringing of the bell at the shrines around whole Japan on TV. This bell ringing at the shrine is the only noise you will hear when the New Year starts. No fireworks, no cheers of "Happy New Year!", no hugging of friends and neighbors.
The New Year starts very silently and usually people just go to bed after midnight.
For a foreigner this celebration is kind of weird and it takes time to get used to.
The main celebration in Japan starts on the morning of January 1 when everybody hurries to the shine for "hatsumode", the first shrine visit of the New Year. You can also get some lucky charms, like a long arrow, for your house and your family or just pick an "omikuji" to see what will happen this year to you.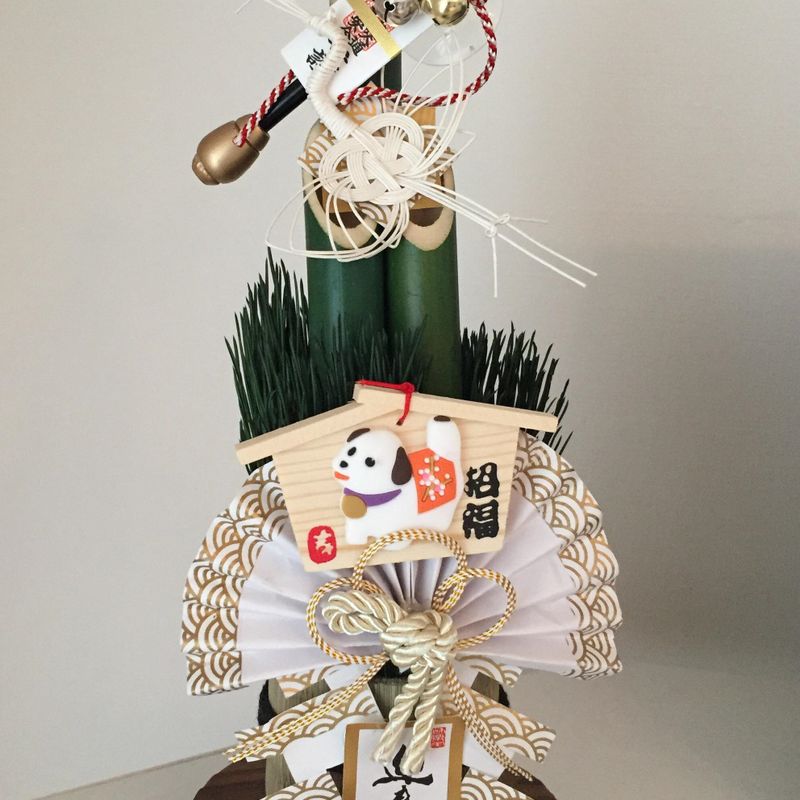 Many people will dress up in kimono and also the kids often wear very cute kid's kimono for their first shrine visit of the New Year. This year I could even see many small dogs in kimono at the shrine!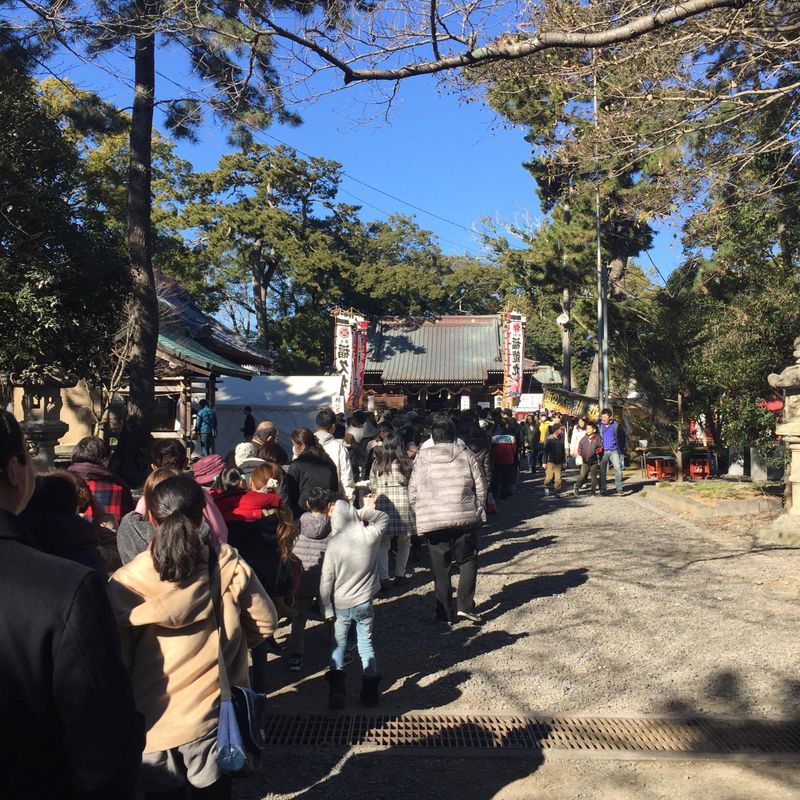 After the shrine visit people go back to eat breakfast. The New Year's breakfast is something very special. Usually you will have a huge "osechi" box, which is a special New Year dish. Each small dish has a special meaning celebrating the New Year. The taste is very different from what western people are used to, that's why it might not be something for everybody. It took me years to get used to the tastes and now I love it to eat it.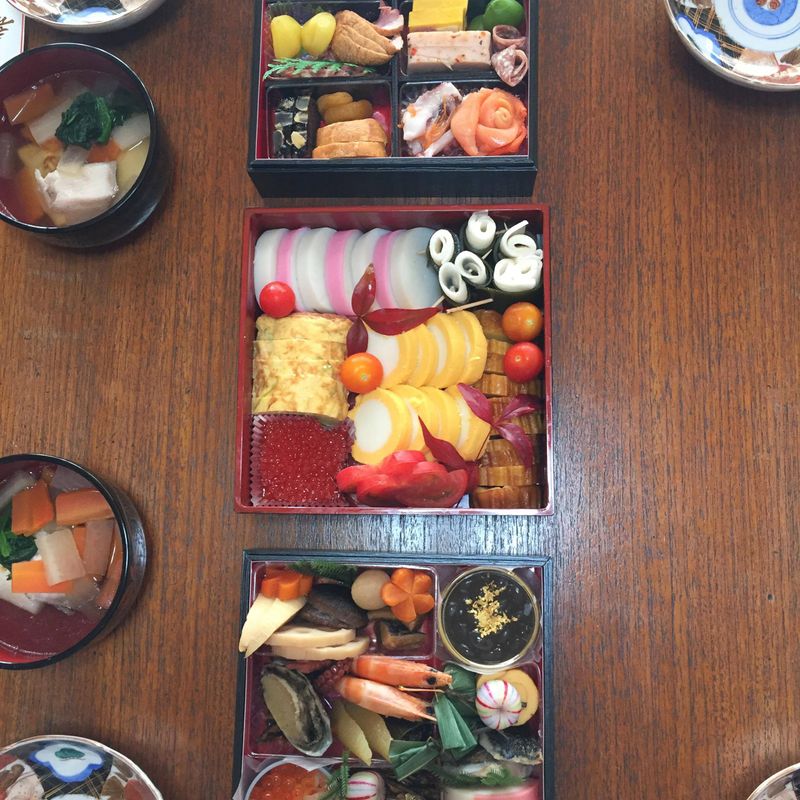 You can order these osechi boxes from popular stores and restaurants or just buy all the ingredients at the supermarket and make it by yourself. Watch out if you buy it all separately, it can get kind of expensive.
Also, it is a tradition to serve a small cup of sake before starting with the osechi. The youngest family member has to serve the sake for the oldest family member and then it goes around. Everybody will drink from the same small plate.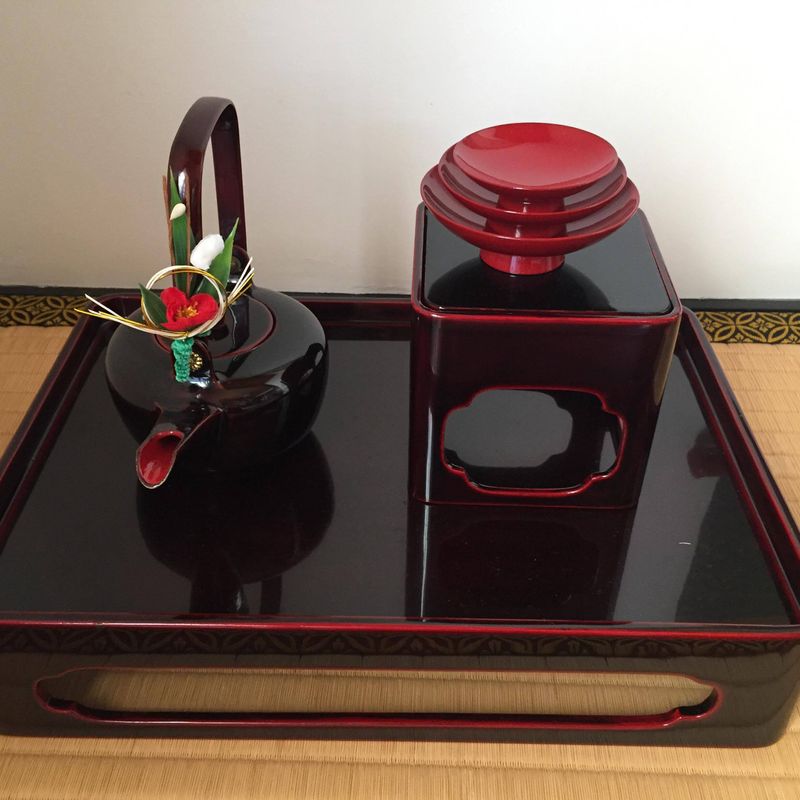 I like those old Japanese traditions, but drinking and eating kind of weird food in the morning is sometimes very hard for me. Since it is only once a year, I can stand it though.
The day, usually, will continue relaxing at home or taking a walk outside. Typically, everybody is using the days on and after New Year to relax from the hard working life and to spend some time with the family.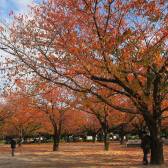 I´m a german girl living in the center of Tokyo, but my true love belongs to the countryside of Japan (especially Chiba and Hokkaido). I love traveling in Japan and explore hidden areas.
I want to help people with my articles to get in touch with the Japanese culture and all the beautiful places you can explore.

Besides traveling around, I love trains, handcraft and my little rabbits.
---