Jun 11, 2018
At the moment you can enjoy the rainy season in Japan, which does not automatically mean that it rains all the time, but there more rainy days than usual. All the rain brings very humid air, which announces the beginning of the tropical summer.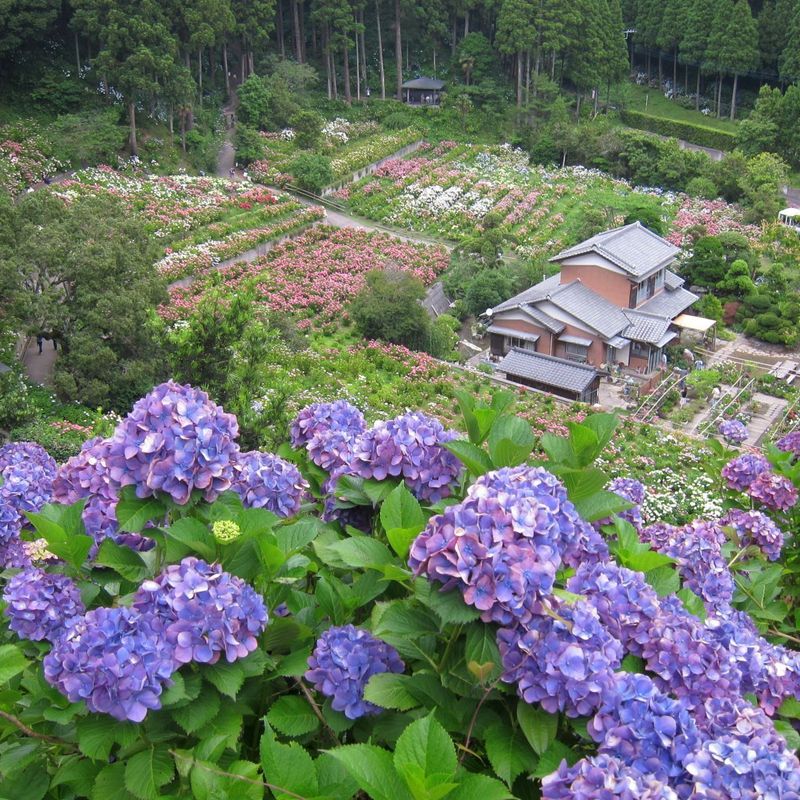 Although a lot of rain was announced for Sunday, I still wanted to visit the Hattori Hydrangea Farm close to Maobara in Chiba. The hydrangea is Japan's most typical rainy season flower. It always blooms from the beginning to the end of June, exactly at the rainy season.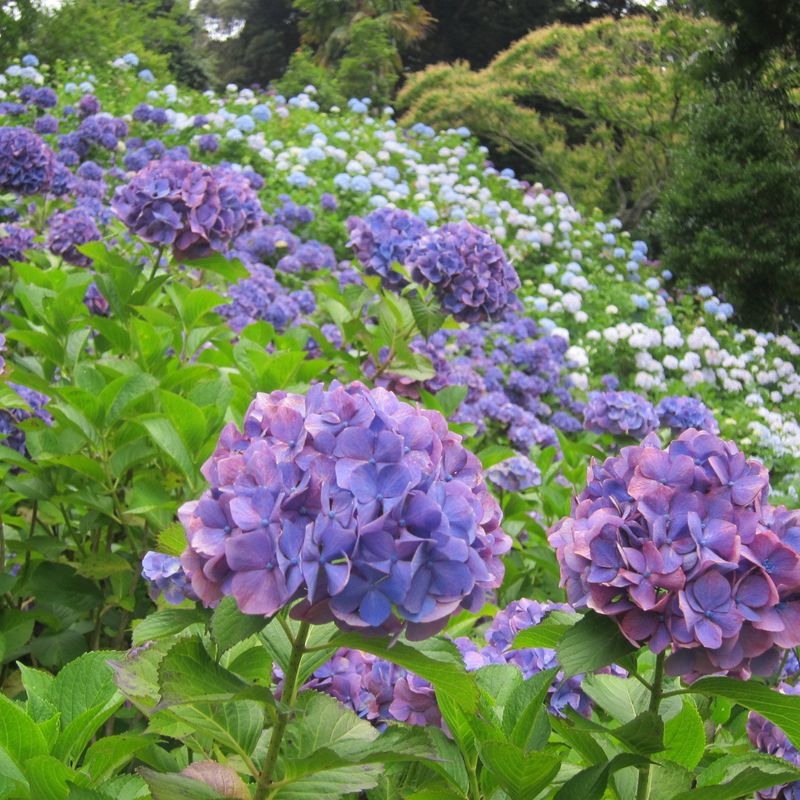 The Hattori Farm is not a real farm but rather a small country house, which is completely surrounded by a huge hill full of hydrangeas. We were very fortunate that it did not rain during our visit and we were almost alone. We could enjoy all the beautiful flowers wonderfully without being overrun by crowds.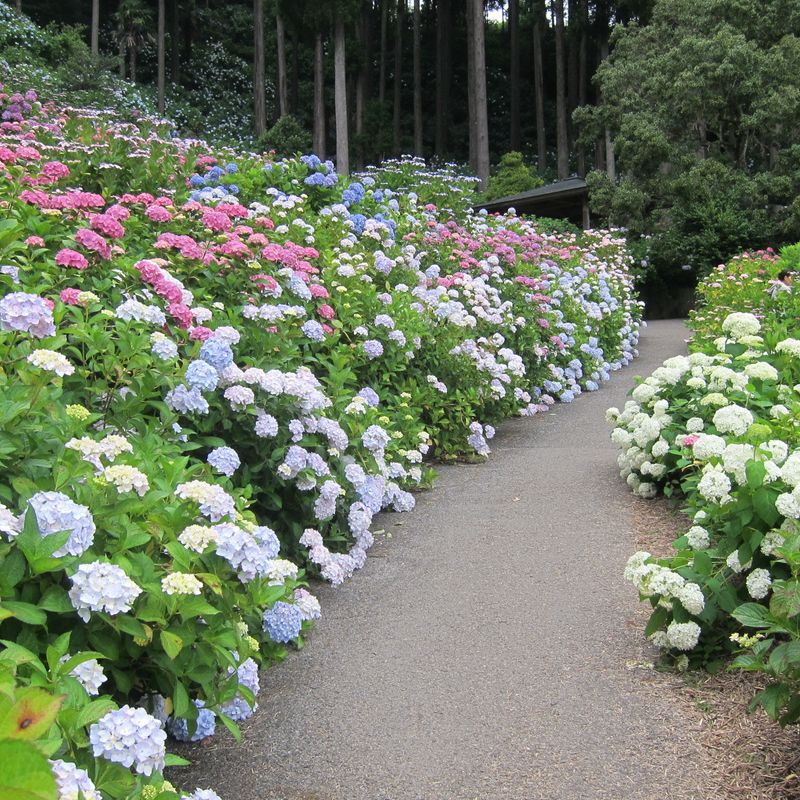 The entrance to the farm costs 500 yen, but is absolutely worth it. You can stand in a huge sea of flowers in blue, purple, pink or white. Sometimes the flowers were also arranged in different colors, so that one stood partially is in a complete sea of purple or blue flowers.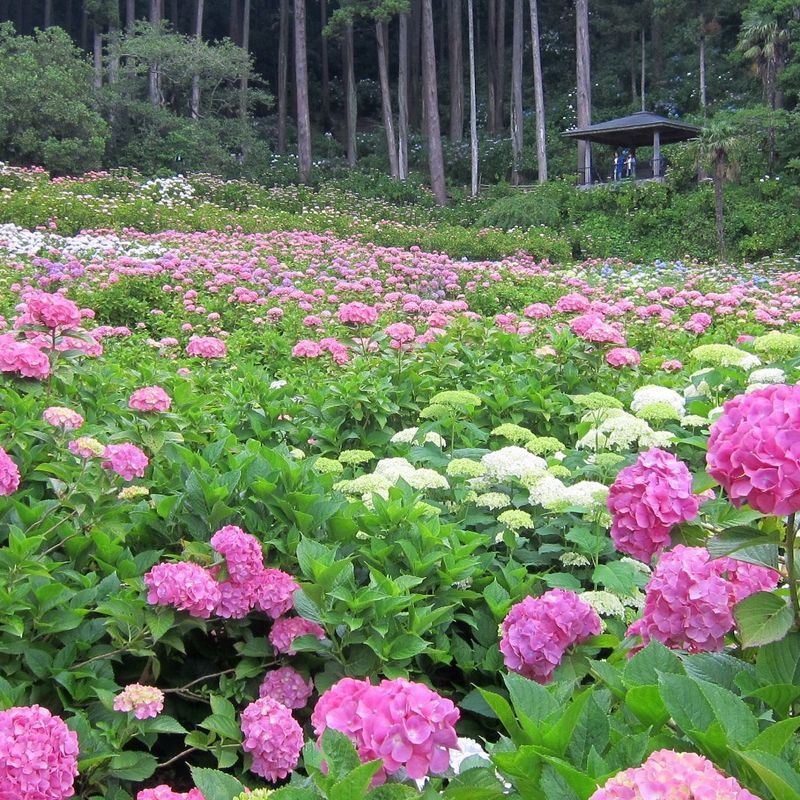 If you are planning to go up the hill, it is recommend to wear hiking shoes, because the way is very slippery not only when it´s raining. It is also possible to buy hydrangeas and fresh vegetable from the small farm.

You can reach the Hattori Farm by train to Mobara station and then use a taxi for 10 minutes. There are also bus tours, which will bring you to the farm and also to the Kasamori Kanon (a very impressive temple). Unfortunately that tour is only in Japanese.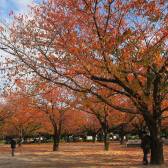 I´m a german girl living in the center of Tokyo, but my true love belongs to the countryside of Japan (especially Chiba and Hokkaido). I love traveling in Japan and explore hidden areas.
I want to help people with my articles to get in touch with the Japanese culture and all the beautiful places you can explore.

Besides traveling around, I love trains, handcraft and my little rabbits.
---
1 Comment
Wow - this is beautiful! I love all the hydrangeas that pop up at this time of year, they're definitely one of my favorite flowers.