Jul 6, 2018
Like I mentioned in my article about the upcoming Tanabata festival tomorrow will be the 7th July, where many regions in Japan will celebrate the meeting of Orihime and Hikoboshi. Always the night before the Tanabata festival the Tanabata Washi Candle Night will be held at Tokyos Zojoji Temple. The Temple in Tokyos Minato ward is just right in front of the Tokyo tower and can be reached by the Mita line (Onarimon station) or Oeado/Asakusa line (Daimon station). For the special Tanabata night 3500 Japanese paper lanterns will be scattered in front of the main temple to the huge Zojoji gate like a small street of lanterns.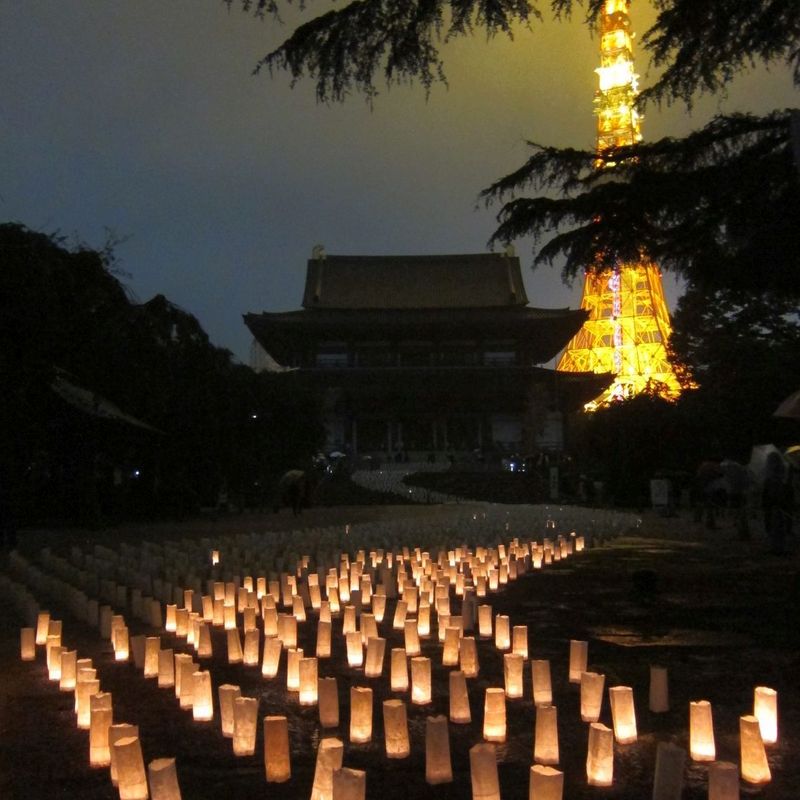 The lanterns are supposed to look like the Milky way, where Orihime and Hikoboshi can meet each other. Unfortunately today was a very rainy day and most of the candles inside the lanterns were already blown out right after they set the fire on them. Still it looked very beautiful and romantic. I kind of like the idea, that Orihime and Hikoboshi will meet each other on this lantern Milky way, but I worry a little bit that because of the rain, the couple will not find their way now.

It is possible to see the light up again tomorrow 7th July from 19 h – 21 h. Hopefully the weather will be better, otherwise you have to wait for the next year.
On the left side of the main Zojoji temple is also a small lantern exhibition in memory for the Tohoku earthquake, which are under a roof. Those lanterns contain messages, wishes and dreams from kids of Tokyo, Iwate, Miyagi and Fukushima. Even if it is raining outside, at least it is possible to see those colorful lanterns of the kids.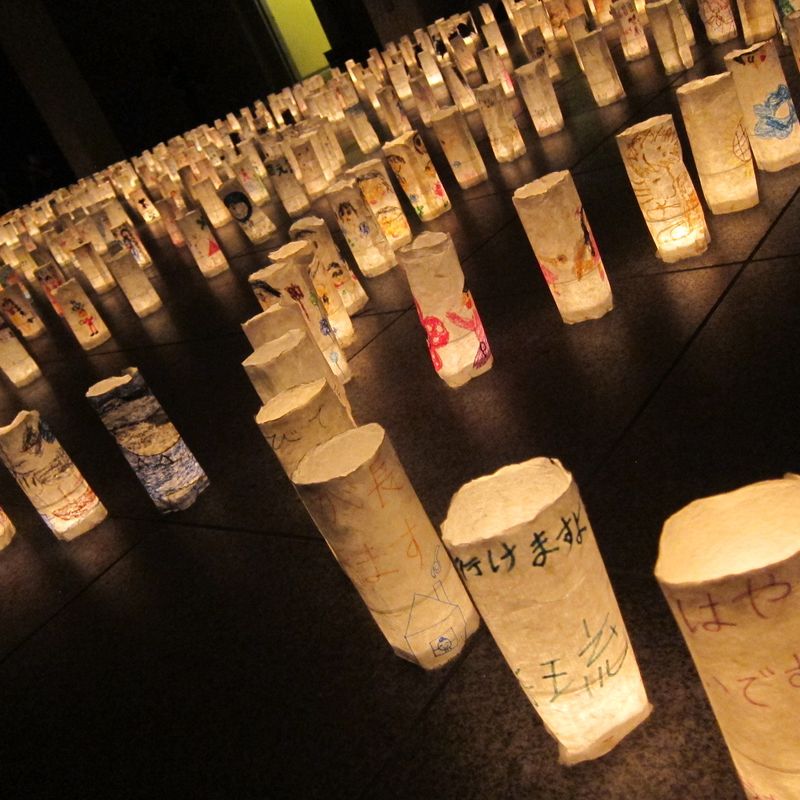 If you are already at the temple don´t forget to make a wish, especially if you are in love or have love troubles. Tanabata is the perfect time for Lovewishes!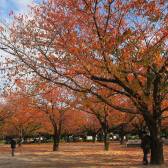 I´m a german girl living in the center of Tokyo, but my true love belongs to the countryside of Japan (especially Chiba and Hokkaido). I love traveling in Japan and explore hidden areas.
I want to help people with my articles to get in touch with the Japanese culture and all the beautiful places you can explore.

Besides traveling around, I love trains, handcraft and my little rabbits.
---