Jan 3, 2019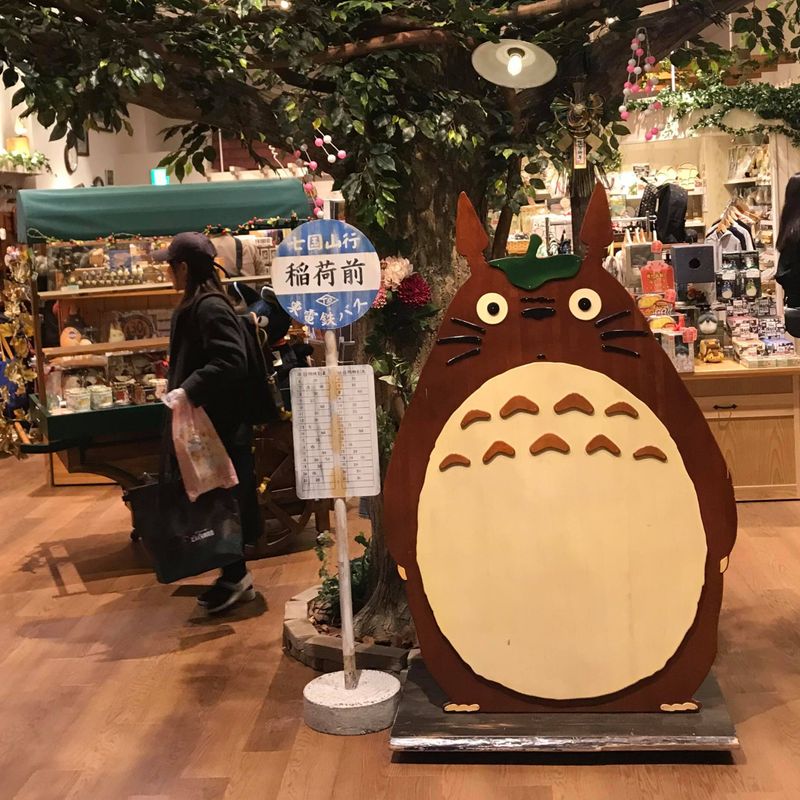 New Year in Japan has many different aspects, like the traditional part of visiting a shrine during the first days of the New Year (Hatsumode), watching the first sunrise of the year or enjoying Japanese New Year food called Osechi.
On the other side the first week of January is also the week of the super sales at many department stores and also for lucky bags (fukubukuro). You can get lucky bags at many different stores from clothes, popular anime, toys or even food. Depending on in what you are interested, you can find very good deals, especially for anime and toy products.
The price for a lucky bag depends on the store, but usually you can check beforehand what is inside. In the case of clothes you can usually choose between different size bags.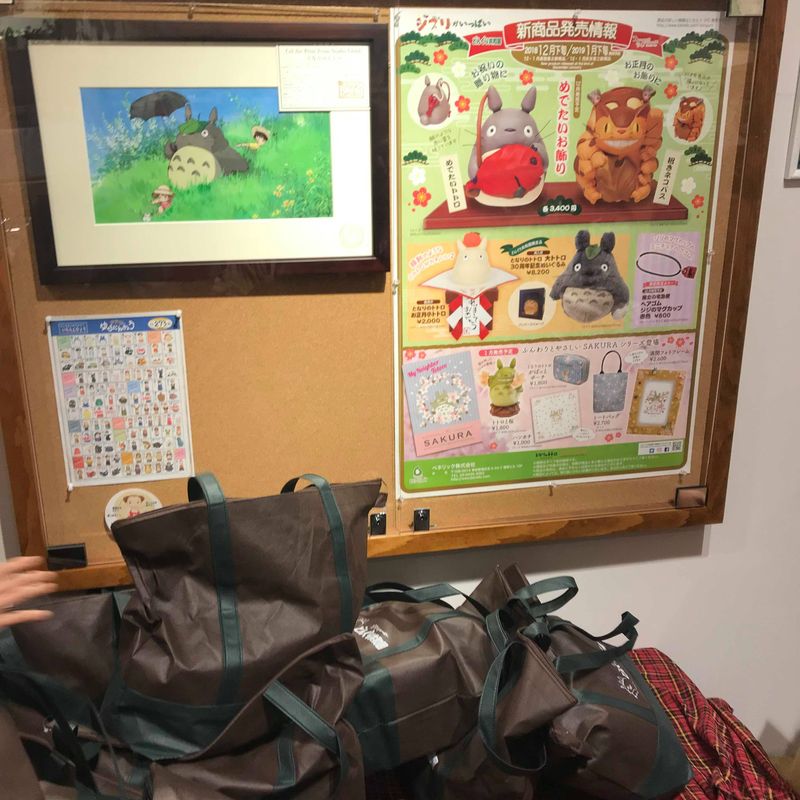 There are some lucky bags which sell out very fast, like those of the Pokemon center or from the Ghibli store "Donguri". If you are hunting for those, you have to go very early in the morning to the stores and line up. Also, depending on where those lucky bags are sold, the competition is very hard. I used to wait two hours in front of the Ghibli store at Tokyo station Character Street even before it opened because so many people want them and wait there. If you are planning to get a bag from that store I recommend to go to one outside of Tokyo. It will be less crowded, but you should also check beforehand if they sell lucky bags.

Now let's have a look at the 2019 Ghibli lucky bags:

First of all, one bag costs 3,000 yen, but it changes every year, so always watch out to carry enough cash with you. Secondly, those lucky bags are limited to three per person. Since the store doesn't sell that many it is a fair system, otherwise one person would buy all of them.

Every year there are a lot of goods inside the bad and the goods totally pay off the price for the bag itself. Usually there is only a specific amount of different bags, so it can happen that you will get two of the same. In that case you should choose well, if you have enough time.

In the following you can see what was inside the three bags, which I've got. Usually there is always something very big inside and many small items. 100 % you will always have some towels inside. During hunting for Ghibli bags for 4 years already I've always got tons of towels in different sizes.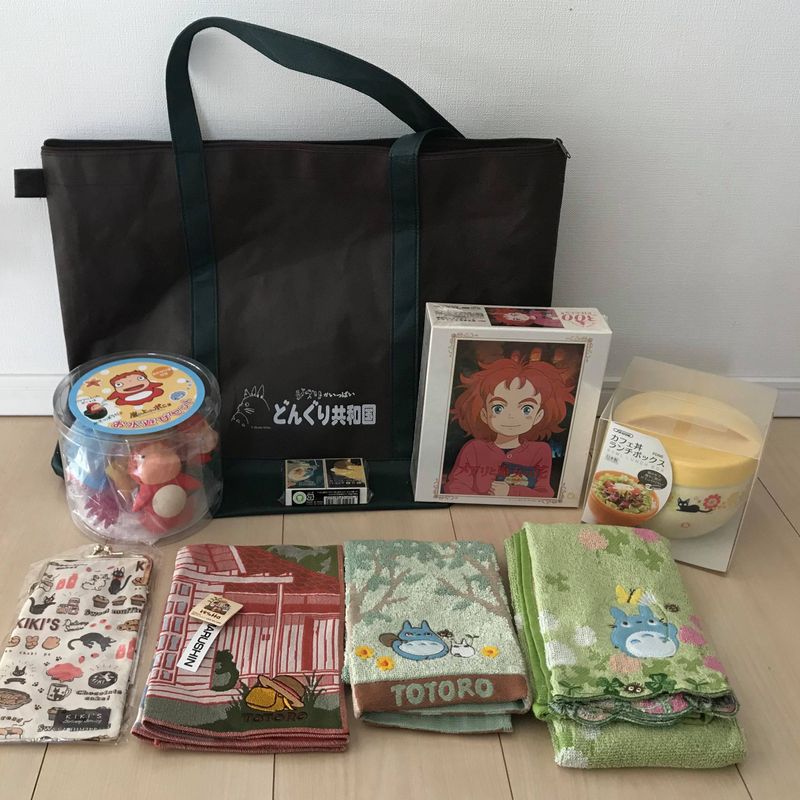 This year there was always something lunchbox related inside, like small salad bowls, small bento box or a big picnic set. You can also always find some small stationary stuff like memos or letter paper.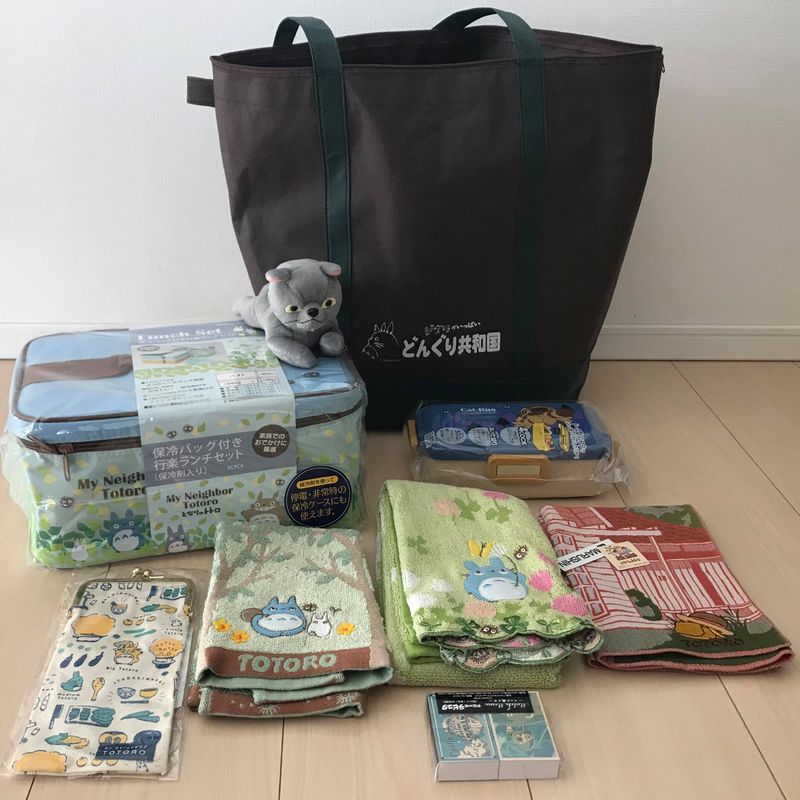 One of the best goodies was, for sure, the giant stuffed Totoro which makes sounds. It maybe a little bit scary, but for sure kids will love him. This Totoro alone has an original price of 6,000 yen. If you compare now the price of the bag which is 3,000 yen, you can see this is an amazing deal.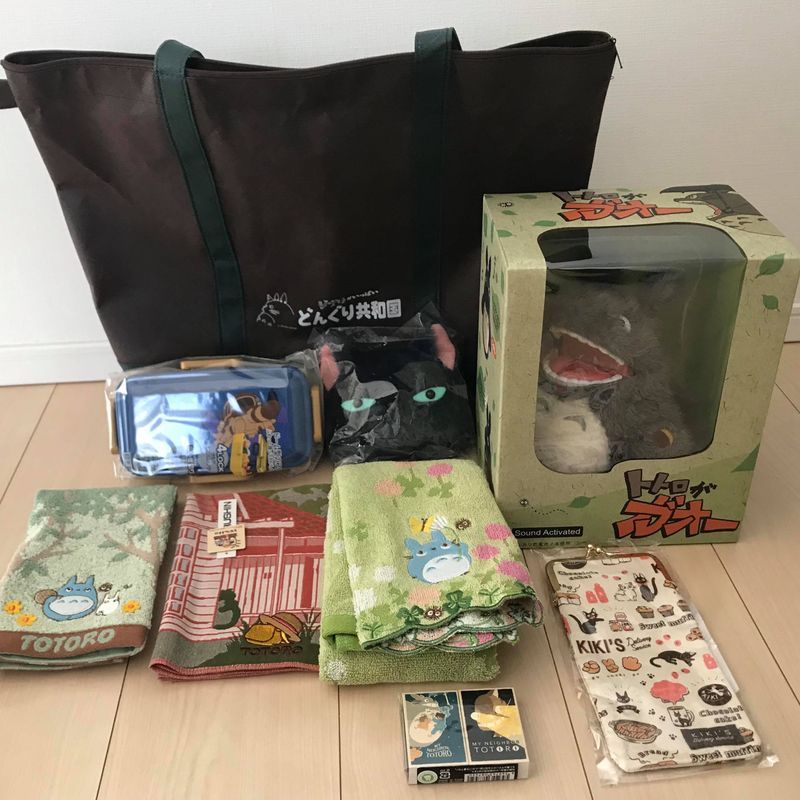 I'm very happy with the Ghibli lucky bags this year. They have many good items inside, especially of Totoro.

Never forget, if you want those lucky bags, get up early on 1 January to wait early in the line of the store. Good luck for the next time!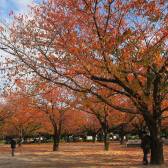 I´m a german girl living in the center of Tokyo, but my true love belongs to the countryside of Japan (especially Chiba and Hokkaido). I love traveling in Japan and explore hidden areas.
I want to help people with my articles to get in touch with the Japanese culture and all the beautiful places you can explore.

Besides traveling around, I love trains, handcraft and my little rabbits.
---