Dec 12, 2018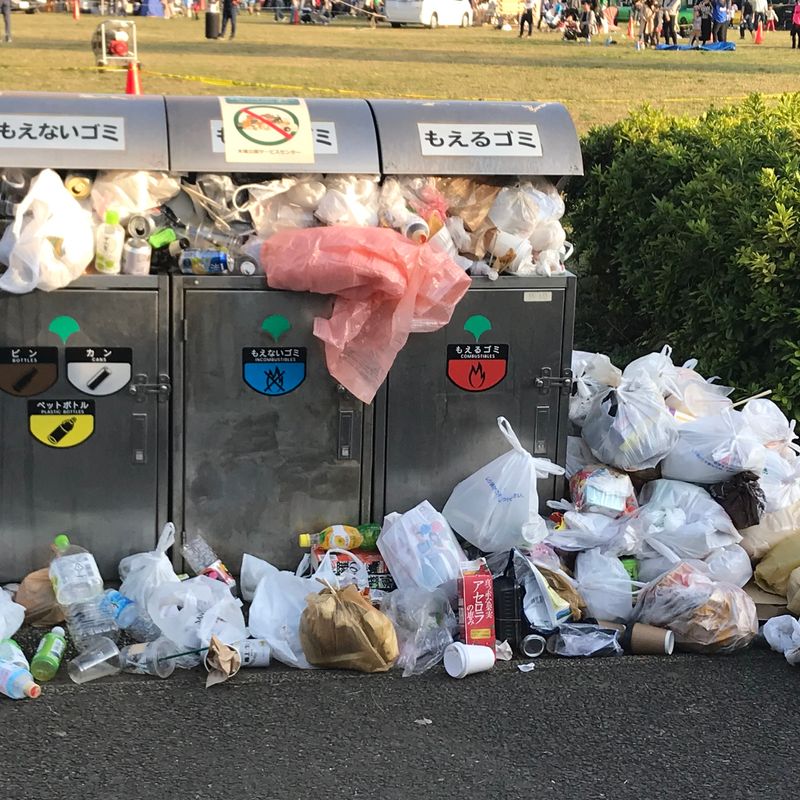 Oct 18, 2018, Kyodo News
"Japan produces the largest amount of plastic waste per capita after the United States and has lagged behind other countries in curbing the use of plastics despite growing fears about environmental pollution."

During my first time in Japan I was kind of shocked with all the plastic garbage I've got every day when I bought something. A plastic bag here, a plastic bag there, a packet of cookies in which every cookie was wrapped separately in plastic, or the straw they always gave me for my milk. Every evening my garbage bin in the hotel room was overflowing with plastic.

Meanwhile, many years have passed since my first visit, but I felt like the amount of plastic has increased even more. Especially after the weekly grocery shopping, I literally drown in plastic garbage.

Paper packaging needs about 6 weeks to decompose. The same applies to most vegetables. Plastic, especially the plastic bags from the supermarket need 10 to 20 years to decompose.

For me it is important to protect the environment and to act accordingly with an environmental conscious. Therefore, I have a few shopping hacks to carry less plastic from the supermarket back to my home.

Bring your own shopping bags
In most of the supermarkets in Japan you will get tons of plastic bags in different sizes to carry home your groceries. Some supermarkets already want you to pay for those bags, which is one good way to avoid dishing out many plastic bags.
Alternatively, I recommend bringing your own bags. Fabric tote bags are way more stable than plastic bags and you can carry way heavier stuff with them. Also, you can always reuse them. If they get dirty just throw them into the laundry. Usually I always carry a small shopping bag with me in case I need it.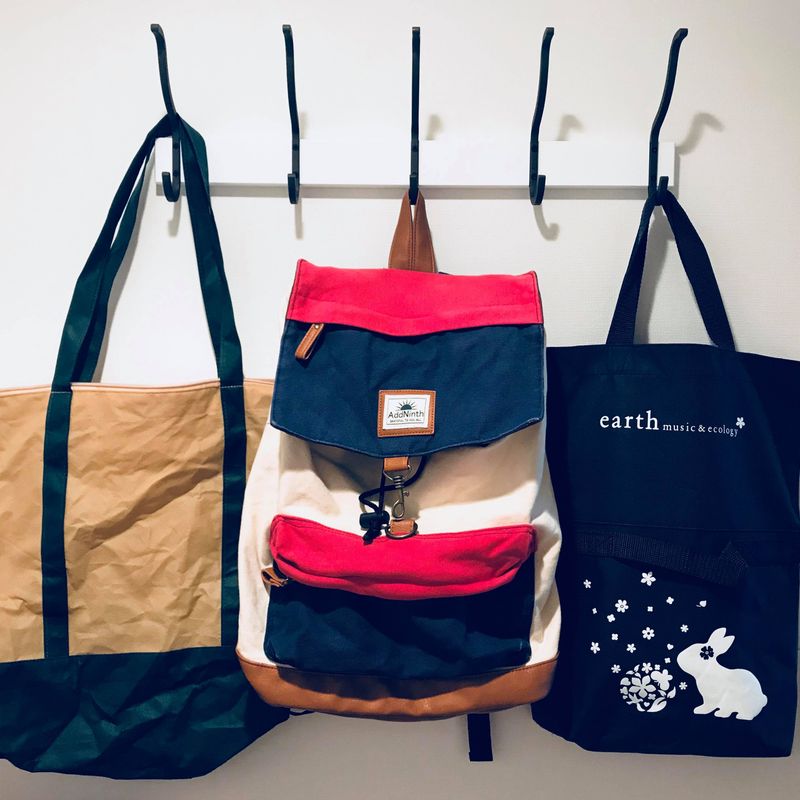 Fruit & vegetable net
Usually fruits and vegetables are not wrapped in plastic, but many people like to put them in a small bag to protect them from getting stains. Also, sometimes the cashier staff will do that for you, especially if you have many small fruits or vegetables.
I often tell my cashier not to put anything in plastic bags. For me they are useless. Usually I put all vegetables in a big rucksack or in a fruit & vegetable net. A long time ago many people used to go shopping with those nets and they seem to be having a revival now.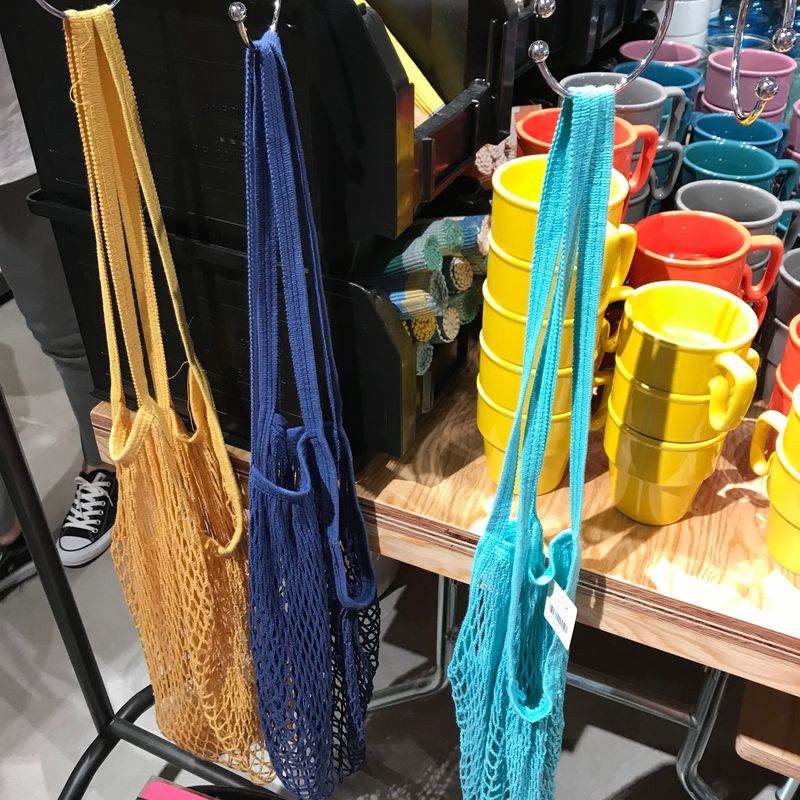 Eggs in egg cartons
Nowadays some egg producers use egg cartons made from paper instead of plastic. Those are way stronger and protect the eggs even better. Also the paper egg carton is good for recycling and can also be easily used for some handcrafts. Even though those eggs are often a little bit pricier, I think they are a very good alternative to help shoppers avoid plastic garbage.

No plastic bags for meat and fish
Very often the cashier staff are packing each meat and fish package in separate plastic bags. To tell the true I don't even understand why this is needed, since the meat/fish is already wrapped in a package. Usually I just ask the staff not to put them all in separate plastic bags or just put all of them in one bag.

Convenience foods
Of course, all the nice bento boxes and small food packages are very convenient and easy if you are in a hurry, but the amount of plastic they use is always amazing. Especially for the small salads or vegetable packages where it is way cheaper to cook them in a big amount at home and then eat those over the next few days. You will save money and protect the environment.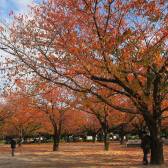 I´m a german girl living in the center of Tokyo, but my true love belongs to the countryside of Japan (especially Chiba and Hokkaido). I love traveling Japan and explore hidden areas.
I want to help people with my articles to get in touch with the Japanese culture and all the beautiful places you can explore.

Besides traveling around, I love trains, handcraft and my little rabbits.
---
1 Comment
I love your thoughts on sustainable living. Keep posting them and we can change the world, one shared thought to action at a time! Cheers from a Canadian now in Yokkaichi, Mie!